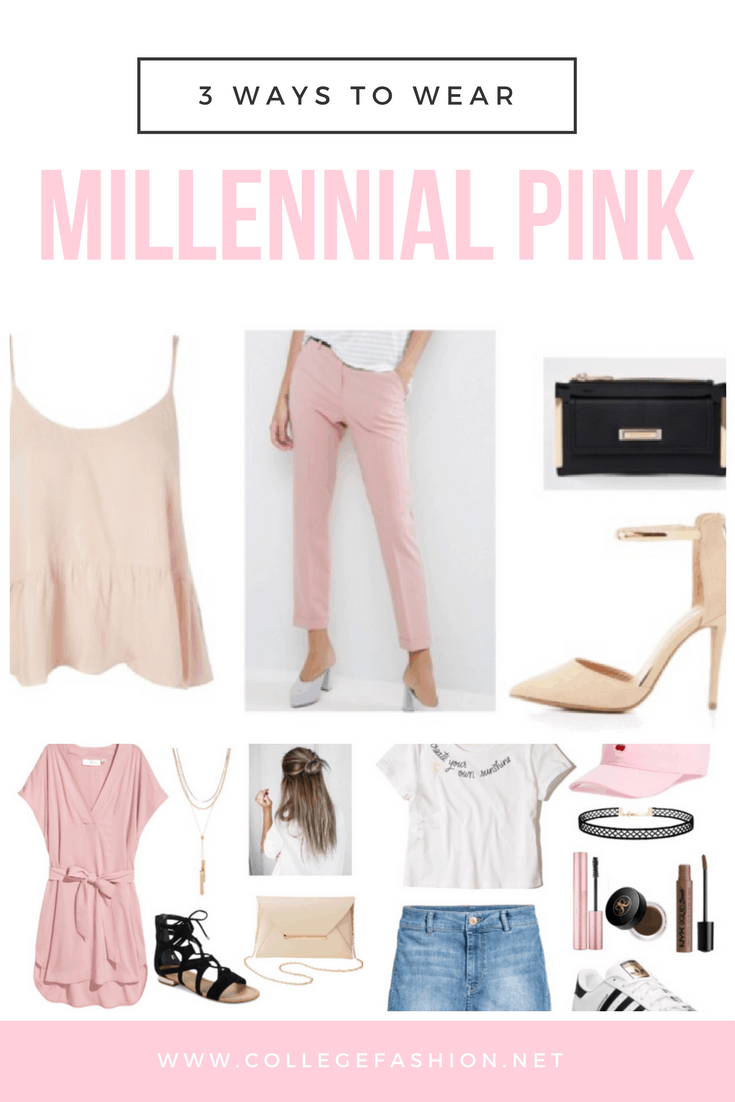 If you haven't seen or heard, a certain shade of pink known as "millennial pink" or "Tumblr pink" has taken over just about everything from fashion to architecture, graphic design, and even hair over the past year.
Although millennial pink has been trending all year, it's still absolutely everywhere and doesn't seem to be losing popularity.
Its popularity has spawned countless think pieces on gender neutrality and commentaries on culture and of course, millennials. So let's pay tribute to the hue with some millennial pink fashion.
Here are three outfit ideas on how to wear millennial pink right now.
Look #1: Hats Off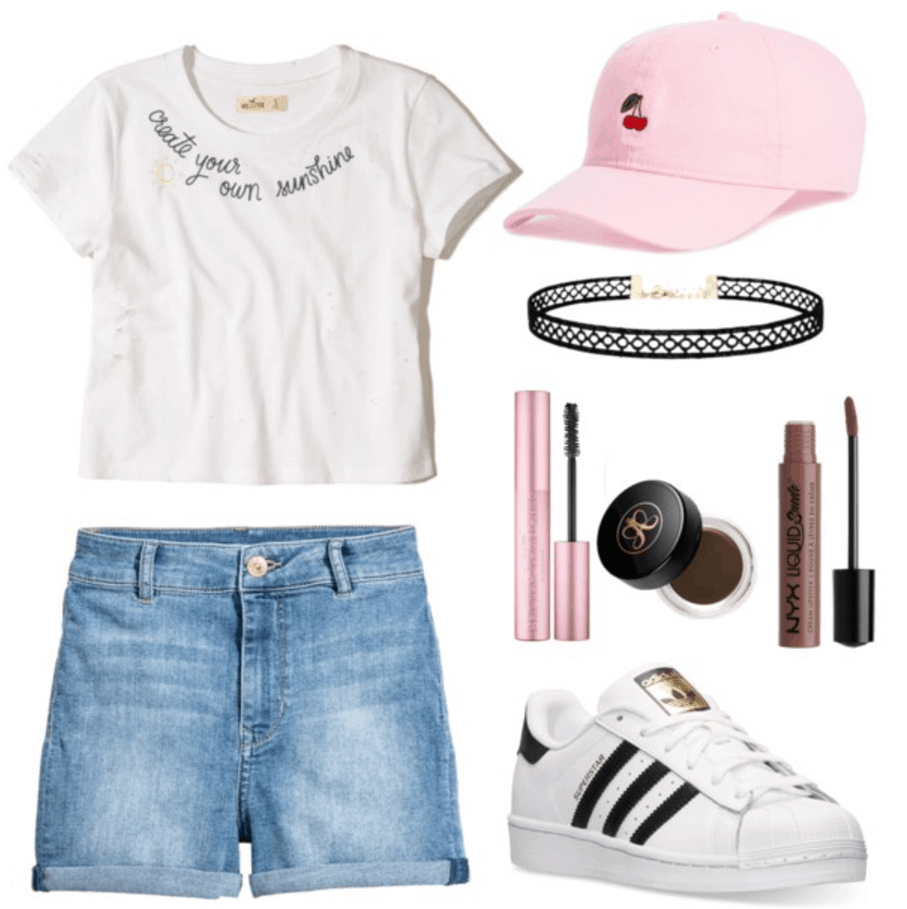 Products: Top – Hollister, Shorts – H&M, Sneakers – Macy's, Hat – Nordstrom, Mascara – Sephora, Brow Pomade – Sephora, Lipstick – Charlotte Russe, Choker – Lulu's
Pink is generally an easy color to wear, but if it isn't a big part of your wardrobe, here's a trendy and fun way to wear it – a millennial pink baseball cap. It's a good way to hide a bad hair day while elevating your outfit game.
Pair the cap with a basic summer outfit formula of a t-shirt and high waisted shorts along with white sneakers. To really live up to the "Tumblr pink" name, use some popular makeup products like Too Faced Better Than Sex mascara, Anastasia Dipbrow for brows on fleek, and matte liquid lipstick for that real Tumblr baddie vibe.
Look #2: Head to Toe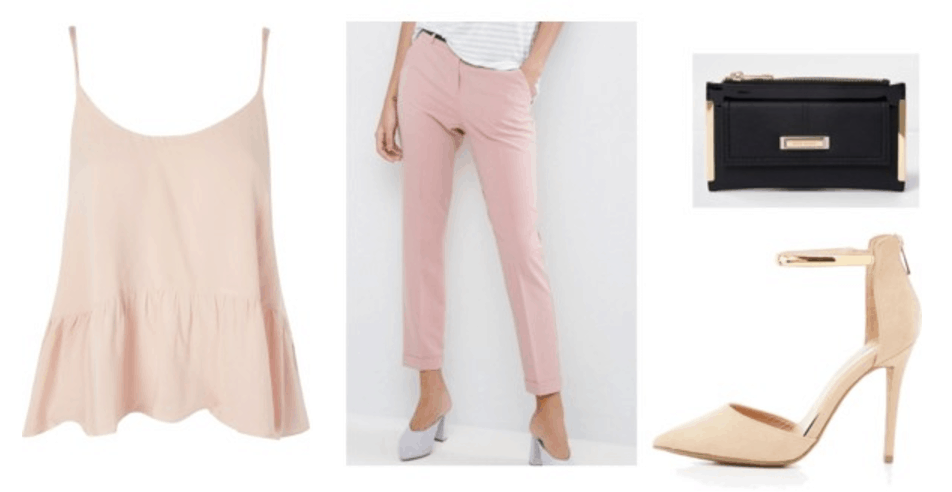 Products: Top – Topshop, Pants – ASOS, Heels – Charlotte Russe, Bag – River Island
For a more professional and sleek look, wear different variations of the millennial pink color head to toe.
A muted nude-pink top (blazer optional) with blush-colored cigarette trousers and nude heels elongate your body for the perfect monochromatic look. Accessorize with a black clutch to create a nice contrast between the dark and light colors of the outfit.
Look #3: Dress it Up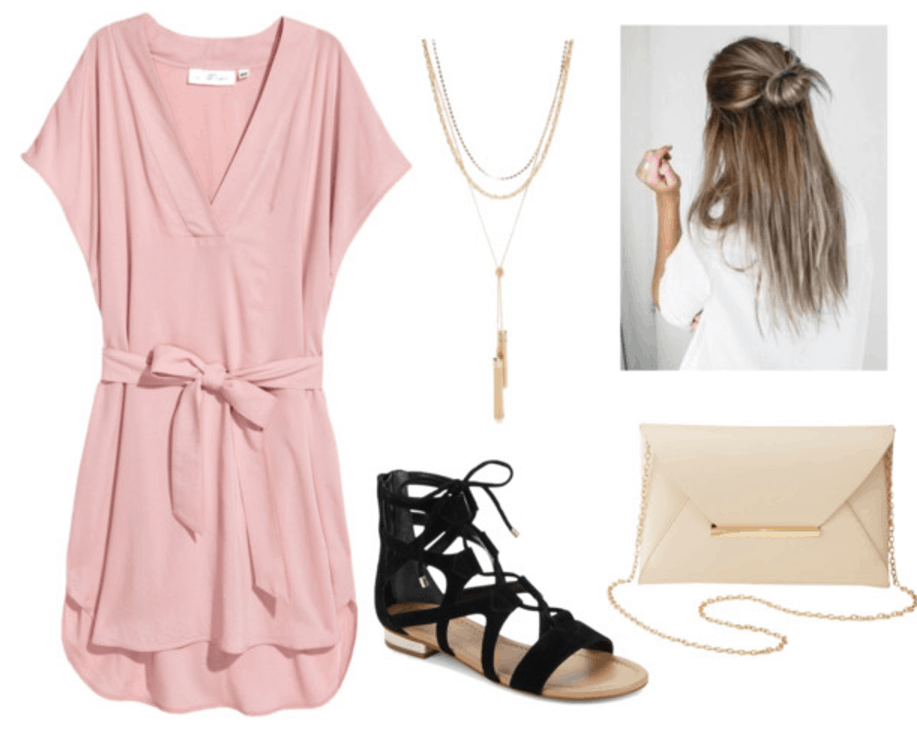 Products: Dress – H&M, Sandals – Saks Off Fifth, Necklace – Belk, Bag – Charlotte Russe
For a dressier vibe, try a drapey tie-waist millennial pink dress and black gladiator sandals for a versatile look.
Keeping your accessories in the same color family as the warm light pink keeps everything cohesive, so try a long gold necklace and a nude and gold crossbody purse. Do your hair up in the popular half-bun to keep your look effortless and low key.
What Do You Think?
How do you like millennial pink? Are you a fan of these looks? Let me know in the comments!