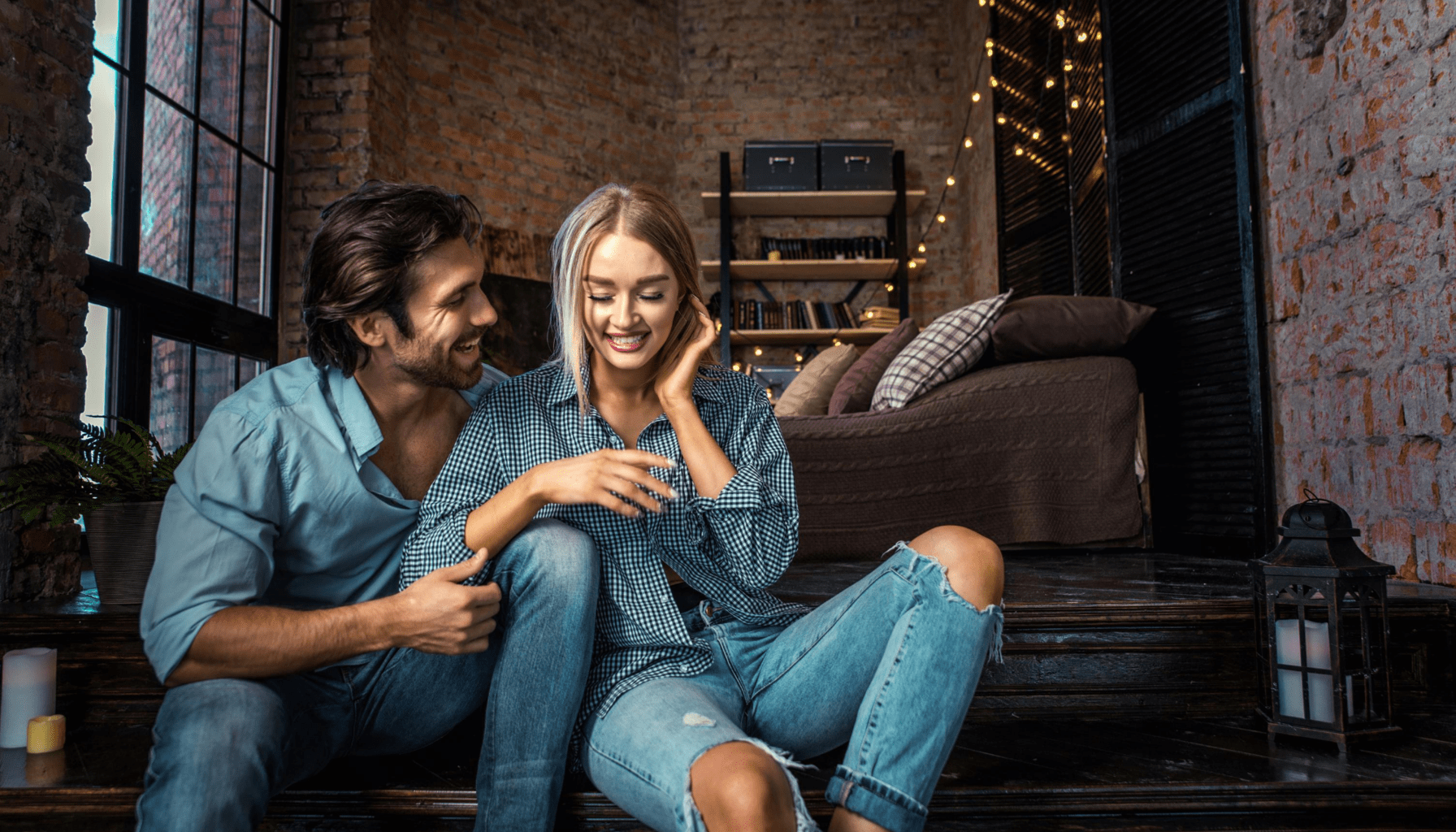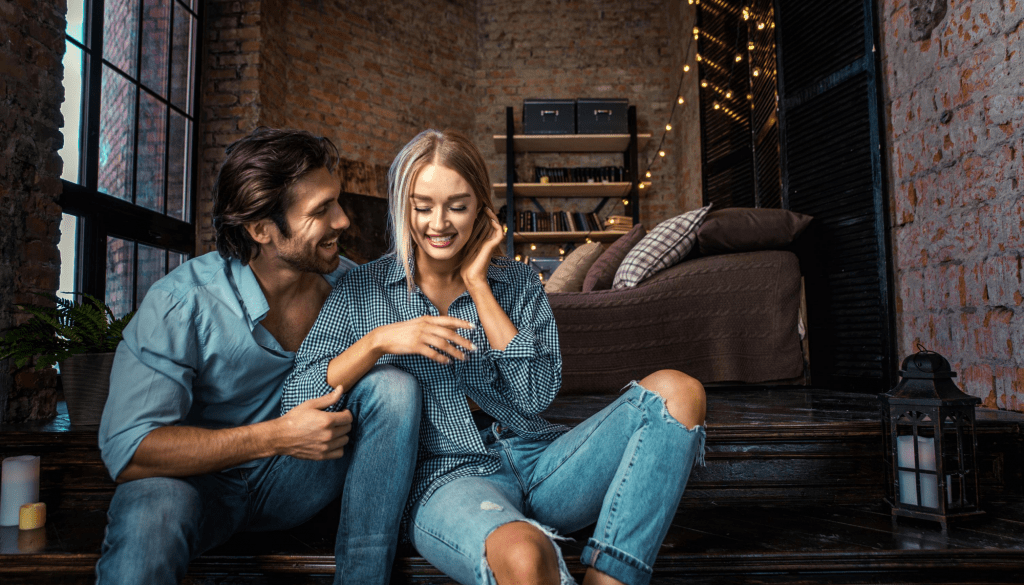 When you're out of date ideas, it's easy to revert back to good ol' dinner and movies. And because it's now fully summer, staying outside for a prolonged period of time (at least where I live) means a sweaty mess and not fun (unless you're really into outdoorsy activities, in which case, all power to ya.)
But if you aren't too interested in going on hikes or spending an entire day at an amusement/water park with your significant other, you are not alone.
Here are three indoor date ideas for summer, and three date night outfit ideas, one for each date — all for under $100. 
Look 1 (Brunch Date Outfit) – $ 87.87
Products: Shirt – H&M, Pants – Target, Shoes – Charlotte Russe, Purse – Old Navy, Earrings – Amazon
Before the sun gets too hot, grab your s/o and make your way to your favorite brunch spot (or some place you haven't tried before).
For this outfit, I chose a sleeveless blouse and cropped white pants and accessorized with simple, minimalist earrings, a rose-hued purse, and low-heeled sandals for a clean, dressy-casual look.
Look 2 (Museum Date Outfit) – $68.78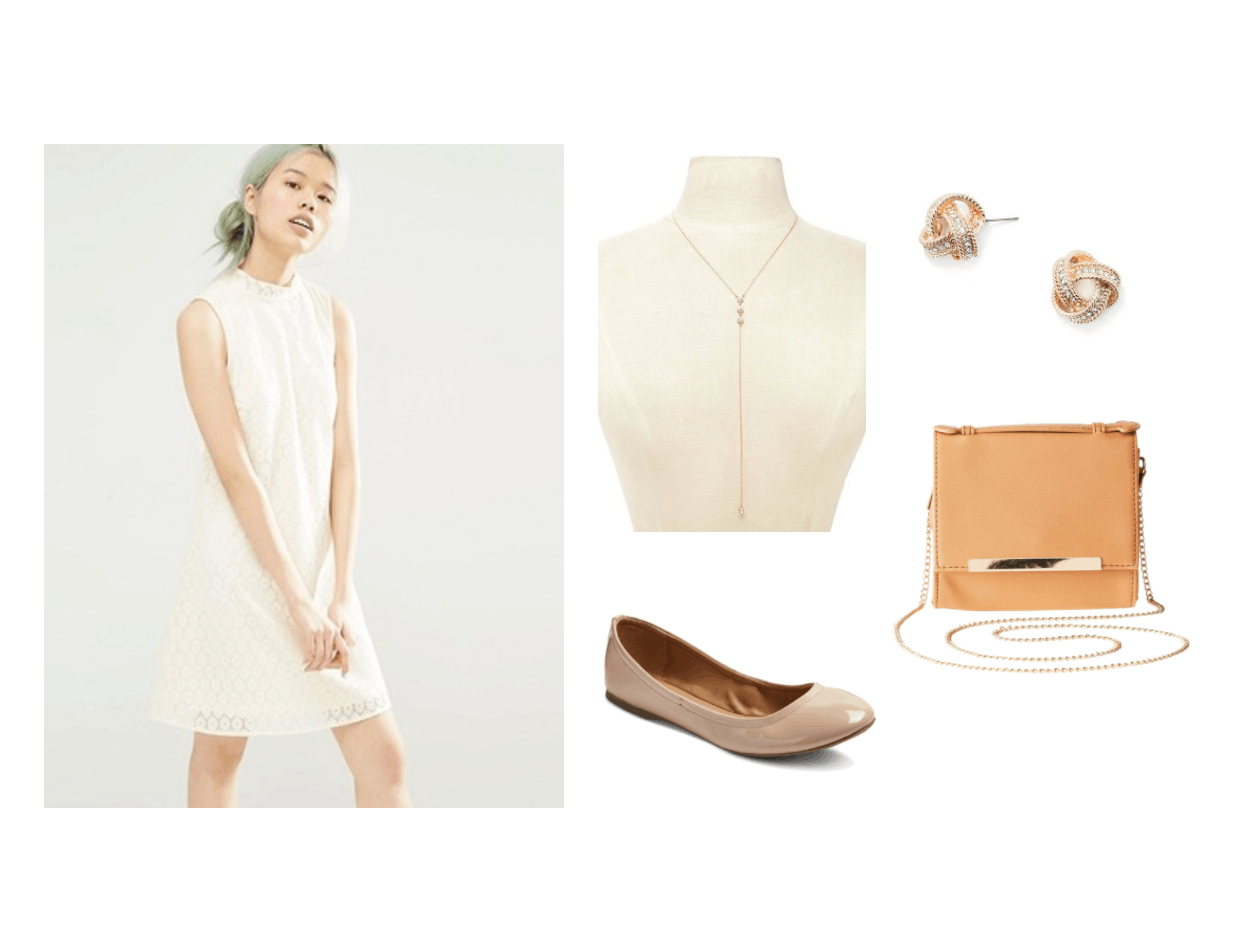 Products: Dress – ASOS, Shoes – Target, Necklace – Forever 21, Purse – Charlotte Russe, Earrings – Forever 21
Whether you hit up a museum or an art gallery, explore your city and see what's going on around town (indoors) that can benefit you and your bae intellectually, historically, and/or culturally and expand your worldview.
For this sophisticated date outfit, I chose a lace dress and paired it with ballet flats (no heels, because you'll be walking a lot), rhinestone earrings and necklace, and a small crossbody bag.
Look 3 (Date Night In Outfit) – $59.28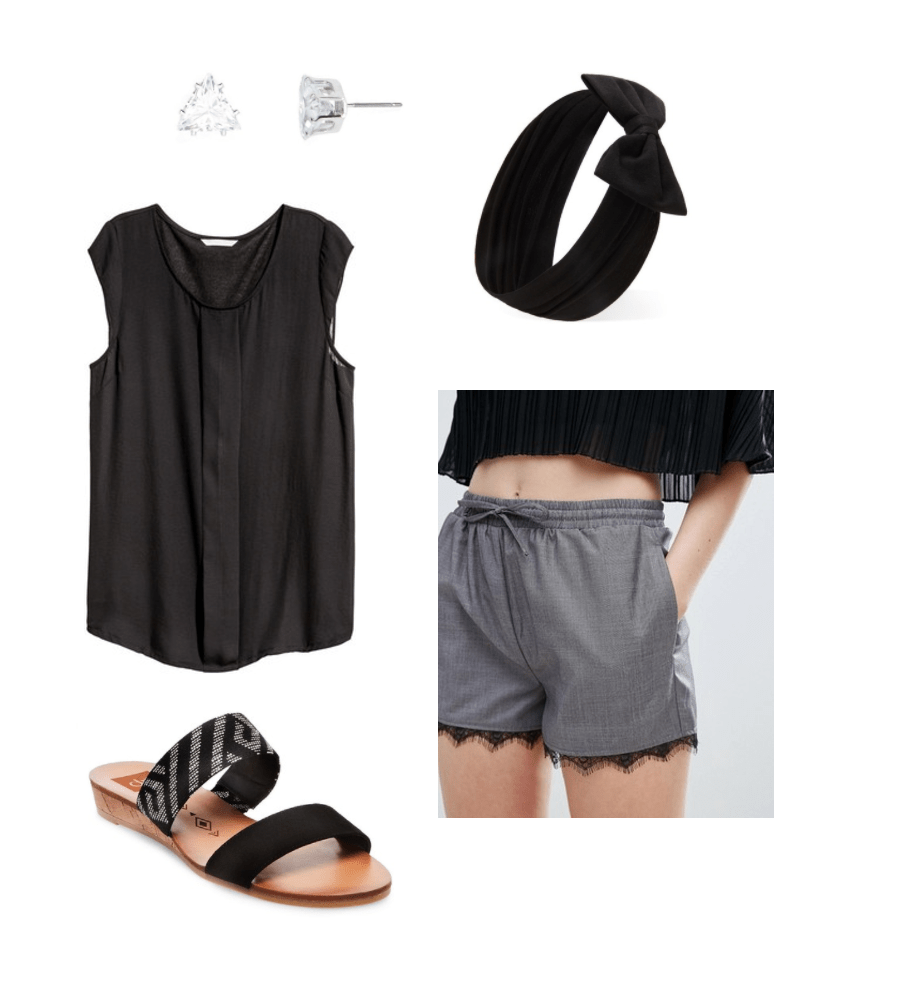 Products: Shirt – H&M, Shorts – ASOS, Headband (similar) – Amazon, Shoes – Target, Earrings – Forever 21
Date night doesn't have to be outdoors. (See our list of at home date ideas for more on this!) You can cook a fancy meal in the comfort of your own kitchen with your significant other (maybe try a new recipe?) and dine & wine inside. 
For this comfy-chic indoor date night look, I paired a black pleated top with gray shorts (the black lace detailing dresses up the look!). As for accessories, I kept it hassle-free (and cooking-friendly) with simple stud earrings, a bow headband (to keep your hair out of your face), and slide sandals (so you can move around easily).
What Do You Think?
Would you try any of these looks? What summer date ideas do you have? Leave your comments below!