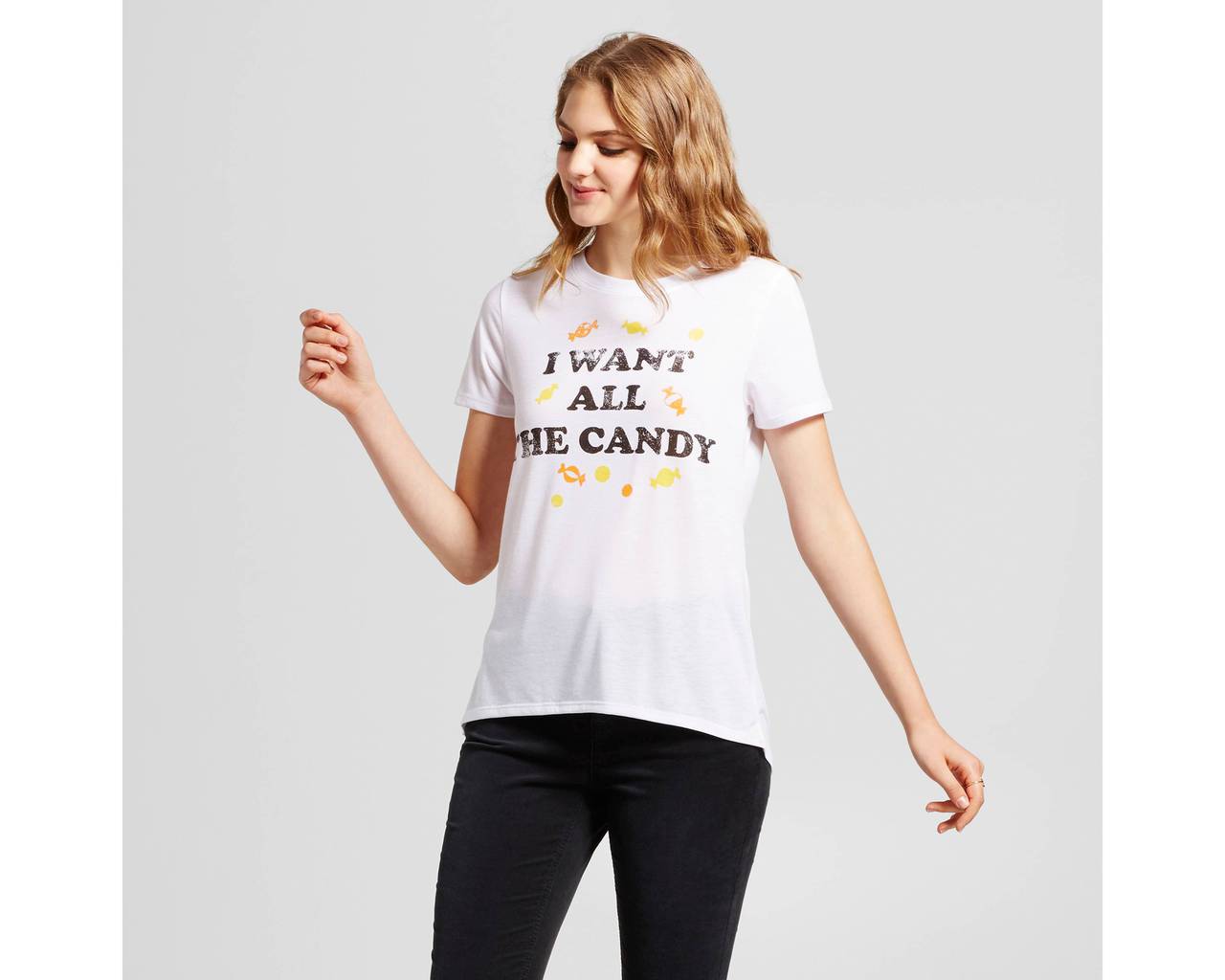 O M G it's almost Halloween and I don't know about you, but we at CF are counting down the minutes. Whether you need a hawt costume idea, a creepy makeup tutorial, or want to throw the spookiest Halloween bash yet, we've got you covered.
Basically, to make Halloween awesome, you just follow this 3-part formula:
Candy. Lol duh.
Costumes. Pinterest comin' in clutch.
Scary movies. Haven't seen our favorite fall movies yet? Well, it's time to get going.
Now, even though it may not be appropriate to wear your costume to class, there is no reason why you can't be repping Halloween in some form or fashion while you learn.
With that said, allow me to present to you 18 Halloween tees to make class a bit more fun. I mean, Trick or Treat yo' self, amiright?
Creep it Real in These Halloween Tees
1. The funny slogan tee. Because you're punny. And boo-tiful.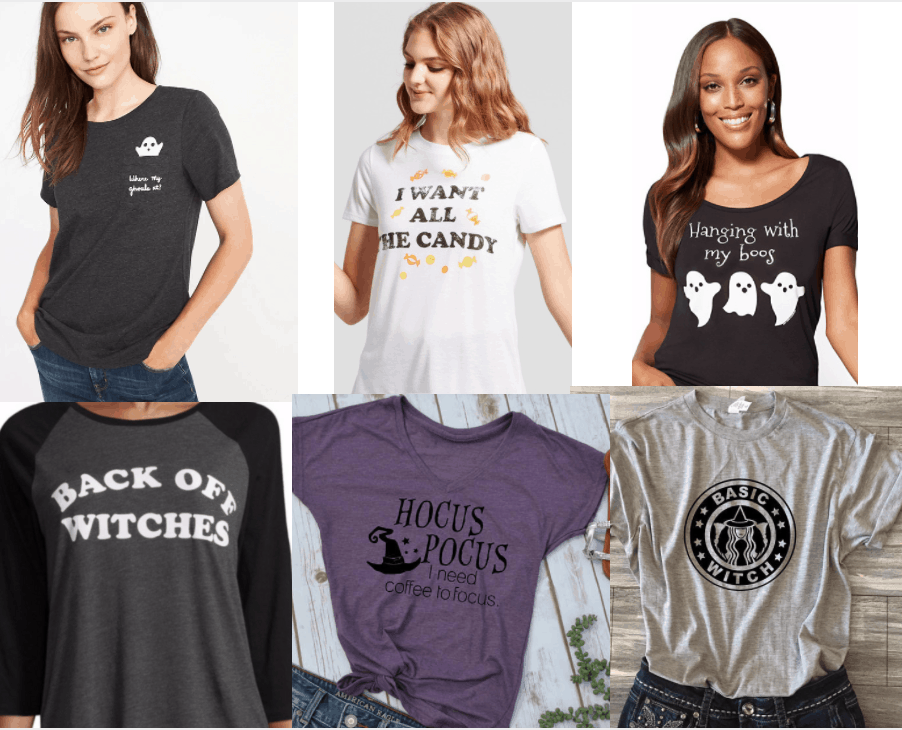 Tees: Where my ghouls at? – Old Navy, I Want All the Candy – Target, Hanging With My Boos – NY and Company, Back Off Witches – JCPenney, Hocus Pocus – Etsy, Basic Witch – Etsy
2. The graphic tee. Insert cute jack-o-lantern here.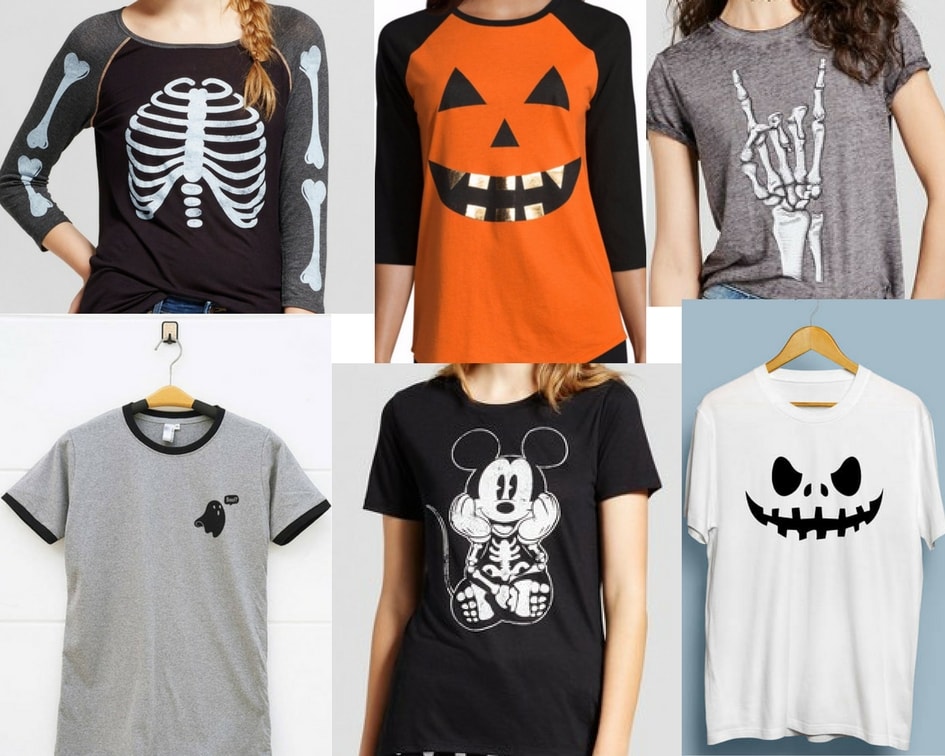 Tees: Skeleton Ribs – Target, Jack-o-Lantern – JCPenney, Rockstar Skeleton – Target, Boo Ghost – Etsy, Skeleton Mickey – Target, Skeleton Smiley – Etsy
3. The Halloween movie tee. You'd rather be watching horror movies than be in class. We know.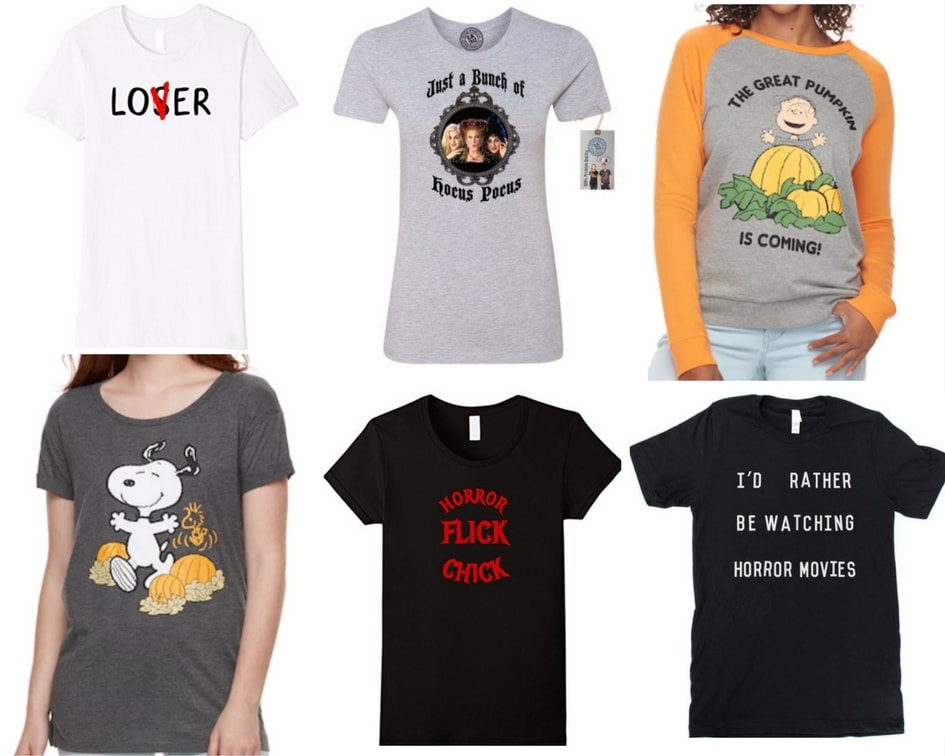 Tees: "It" Lover – Amazon, "Hocus Pocus" – Walmart, Charlie Brown Pumpkin – Kohl's, Snoopy – Kohl's, Horror Chick – Amazon, I'd Rather Be – Etsy
#SquadGhouls
Are you gonna grab a Halloween tee for class? What's your costume this year? How would you style a Halloween tee? Let me know down below.