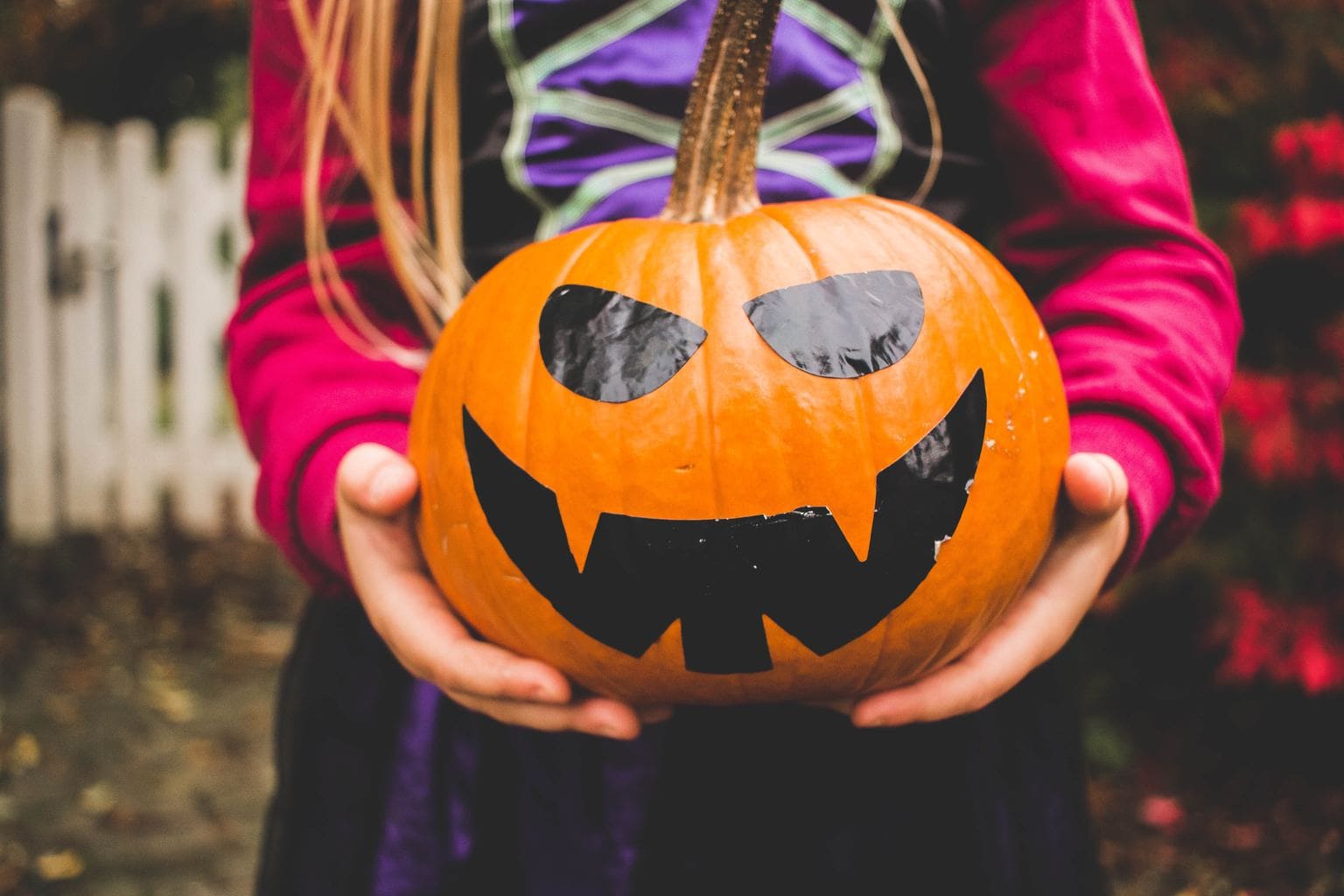 At any age, Halloween parties have the potential to turn disastrous. Not in a good, "this bash is frighteningly amazing" kind of way, but more like an Erin Hannon, "Pecker poker… it's the game of cards… that gets you hard" fiasco. (Any The Office fans here?)
Well, no fear, Spookespeare: it turns out that throwing a spine-tingling Halloween shindig is as easy as 1, 2, 3. And, contrary to what you might believe from Party City, it doesn't have to set you back a whole month's allowance!
We advise you to follow the following guidelines for maximum party appeal.
Decorate your pad
Don't let your apartment be bare bones this Halloween.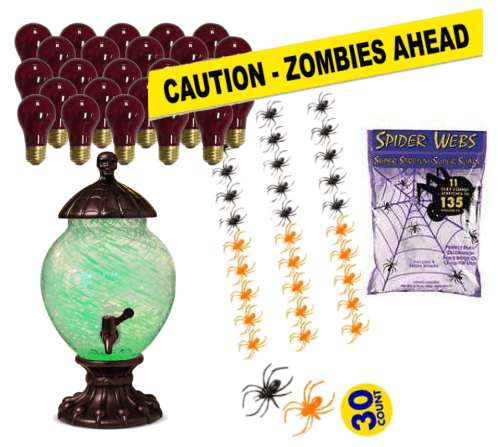 Products: Red Party Light Bulbs – Walmart | Zombie Crime Tape – Amazon | Black Spiders – Party City | Beverage Dispenser – Target | Spider Webs – Oriental Trading
Imagine your guests walking up to your house, knocking on the door, and seeing… darkness? Red lighting illuminating the punch and couch? Cobwebs all over? Spiders? (Eek!)
Yeah, it'll take a bit of effort on your part to put it all together, but once you have, your guests will be begging you to host every Halloween party. Consider it an one-time investment that pays off in fantastic celebrations.
Dress up for the part
If you've got it, haunt it.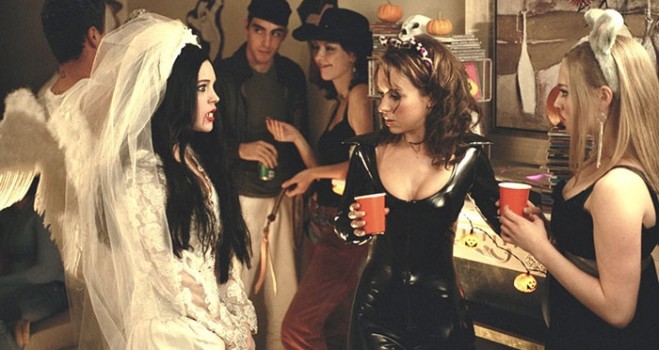 Now comes the fun part. Picking out a costume you love and going ALL OUT (I'm talking at least one hour of prep time) with your makeup this year.
For major inspiration (and training!), I suggest looking at various articles that link to how-to Youtube videos, from Cosmopolitan's list of Halloween makeup tutorials to Buzzfeed's "25 Halloween Makeup Looks That Are Actually Easy."
Or, if you want to get straight to the point, go on Youtube and do a quick search for the makeup look you're trying to achieve. (Mastering this DIY mermaid, for instance, is on my Halloween to-do list.)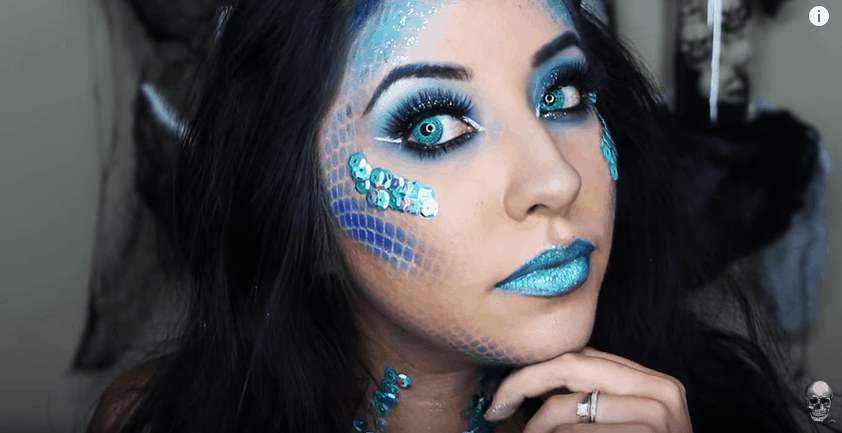 With so many scary Halloween makeup tutorials out there, there's no limit to what you can accomplish in the span between now and October 31st. So get to work, girl!
Provide themed refreshments
Trick-or-treat yoself.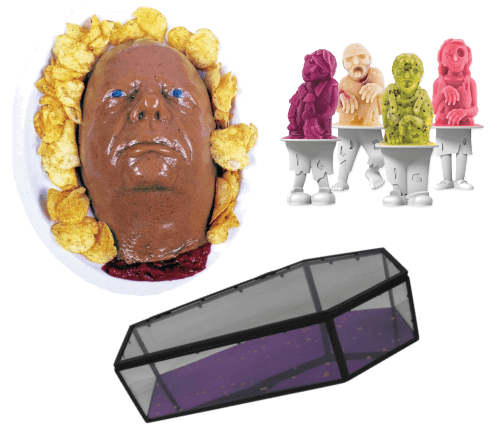 Products: Gelatin Face Mold – Halloween Express | Coffin Candy Dish – Target | Mold Zombie Tray – Bed Bath & Beyond
Sure, you can go the lazy route and buy whatever themed cookies are in stock at your local grocery store, but doing something homemade will make your event stand out x10. (Writer's note: when serving food, always ask your guests beforehand if they have any food allergies.)
My favorite "scary" snacks are the ones shaped like body parts. Less people are likely to eat something as gross-looking as cheesy eyeballs or gum and teeth slices, which means more for you!
And that's really what Halloween is all about, right?
Questions?
Are you more of a trick-or-treat girl or a Halloween fiesta girl? Have you hosted any Halloween college parties and, if so, what was your experience like? Do you love to collect Halloween props and home decor?
Tell us all about your Halloween party plans in the comments box below!