This post may contain affiliate links, which means we may receive a commission if you purchase through our links. Please
read our full disclosure here
.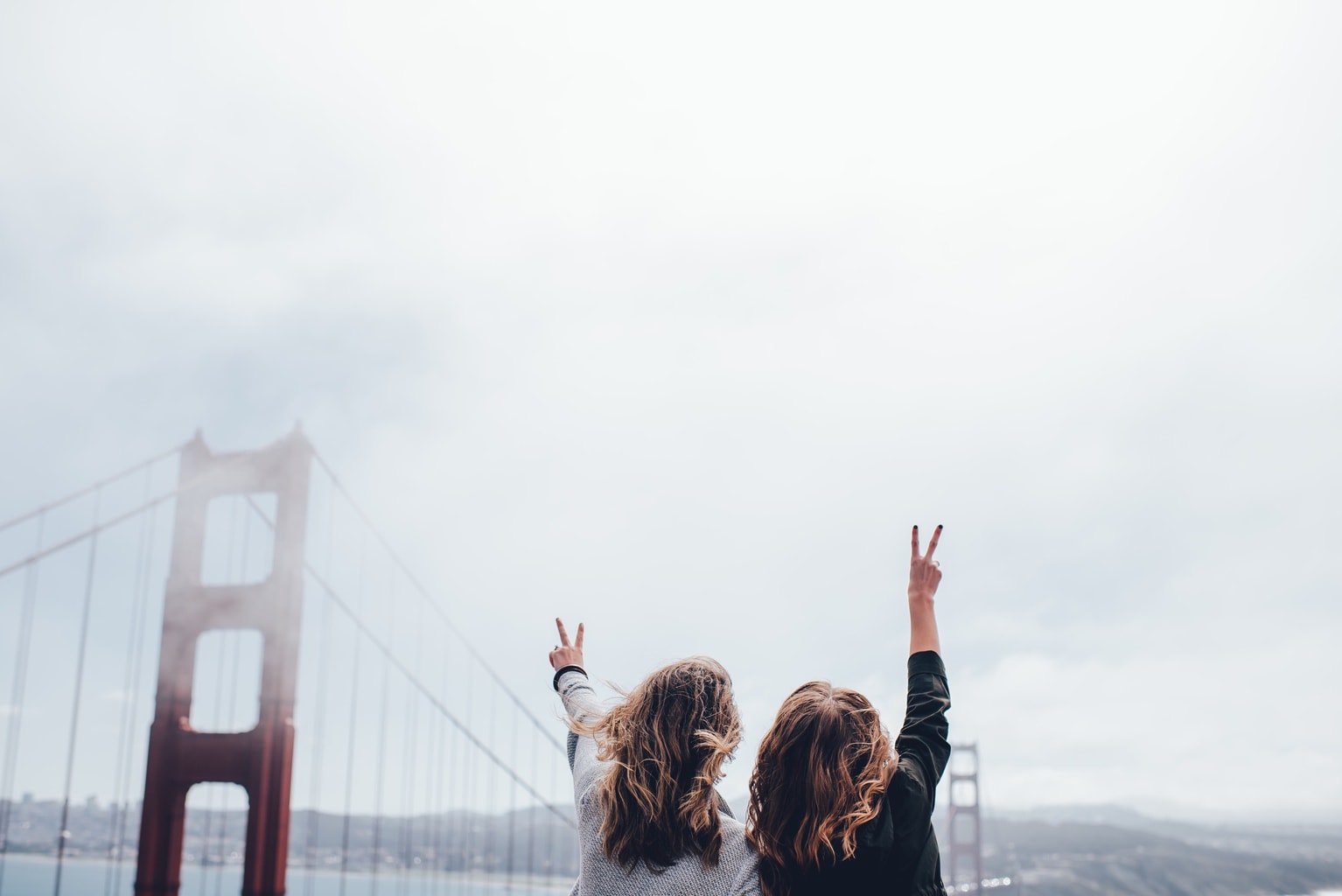 Galentine's Day is the perfect way to show your best friends some love. Introduced by the popular TV show Parks and Recreation, the character Leslie Knope created Galentine's Day, celebrated on February 13th, as a way to share some love with your best girlfriends before the big V-Day celebration.
Sure, you could DIY some elaborate gift or cook your bestie a four-course meal to celebrate (which would be awesome). But here are some Galentine's Day gift ideas for the not-so-crafty of us out there that still want to celebrate in full force!
The Sporty BFF:
Have a friend that's constantly on the move? A fitness lover would adore these sweet little gifts for Galentine's Day.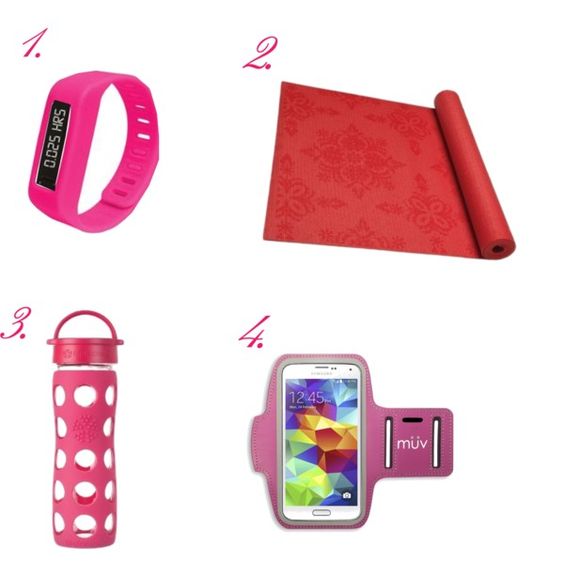 Products: 1. Watch, 2. Yoga Mat,  3. Water Bottle, 4. Armband
If your friend is super into staying fit, an accessory like a fitness watch to track her steps, calories and sleep is a crazy awesome gift. Alternatively, a fun patterned yoga mat and chic water bottle are perfect additions to her fitness equipment – and if they match her gym bag, that's always a plus! I also love the idea of gifting an armband for her smartphone. (Because who wouldn't want to jam out to Beyoncé during their workouts?)
The Cat Lover:
Don't we all have that friend who is obsessed with cats? (Or maybe you are that friend? No judgement here.) Well, here is a little inspiration to help you find the puuurrrfect gift! (Couldn't resist.)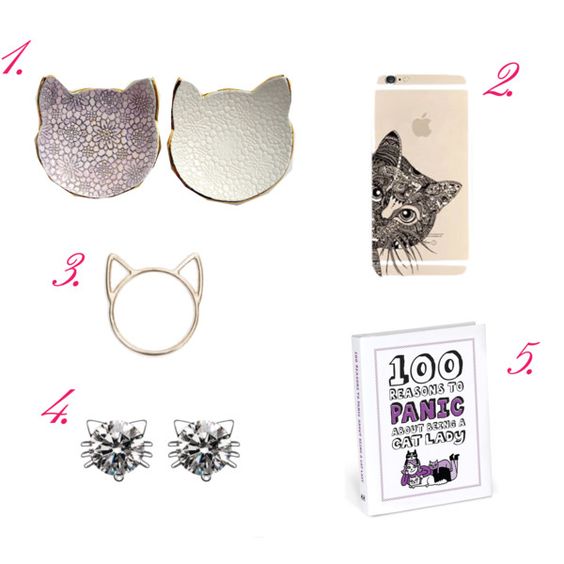 Products: 1. Jewelry Tray, 2. Phone Case, 3. Ring, 4. Earrings, 5. Book
Every girl loves receiving jewelry around Valentine's Day. A cat-shaped ring or earrings are adorable and are bound to make your BFF super happy! And to hold them, we have a cat-shaped jewelry tray. If she's not super into jewelry, there are so many different variations of kitten-themed phone cases out there. Or you could always gift her "100 Reasons To Panic About Being A Cat Lady", which is a funny and cute read.
The Tech Savvy Friend:
Got a friend that's always up to date with the newest technologies out there? Try some of these chic-looking gadgets.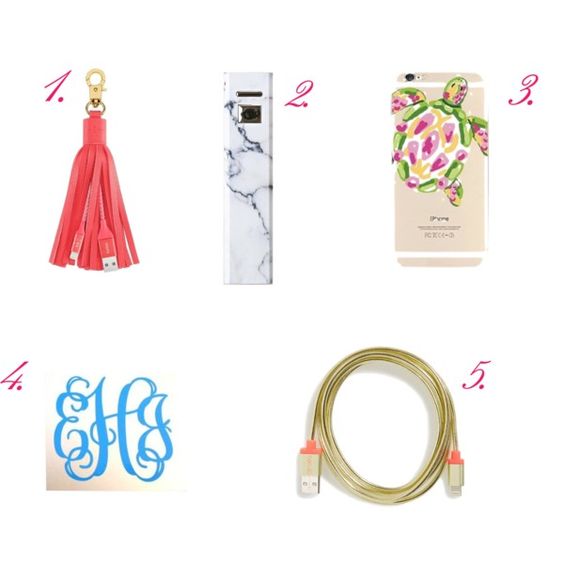 Products: 1. Tassel Charger, 2. Portable Charger, 3. Phone Case, 4. Monogram Decal, 5. Metallic Charging Cord
No one ever wants to be caught without their charger when their phone battery gets low. This keychain charger can clip right on to a backpack, car keys, or anything else for on-the-go charging. Bonus: It's so cute that no one will realize it's a charger! For a more modern look, this marble portable charger doesn't need an outlet to juice up your BFF's phone. I'm loving clear phone cases, and this one shows your friend's personality with a cute turtle decal on a clear background. If your friend loves monogram everything, why not get a monogram computer decal for your bestie's laptop? They come in tons of styles. Finally, a pretty metallic charging cord is way more stylish than your standard-issue white one.
The Homebody Homegirl:
If your best friend would rather spend the night in pampering herself than out at the club, these are the gifts for her: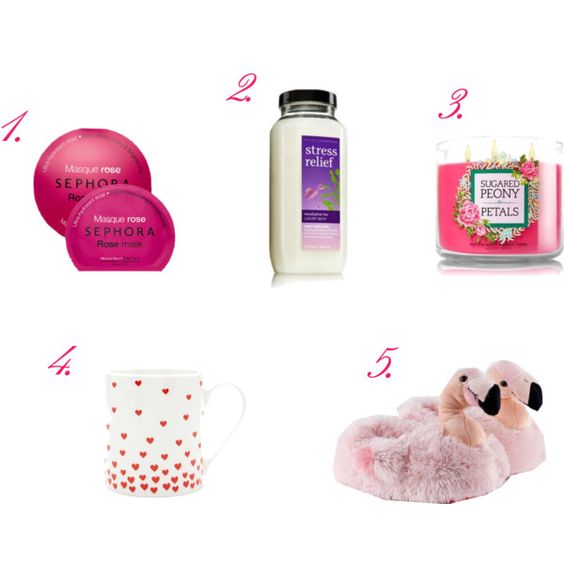 Products: 1. Face Mask, 2. Bath Tea, 3. Candle, 4. Heart Mug, 5. Slippers
If your BFF is the kind of girl who loves to pamper herself, grabbing her some fun sheet masks or bath tea will help her have a perfect spa day. Adding a sweet candle, some slippers featuring her favorite animal, and/or a cute mug to hold her tea will make her spa day the coziest ever.
What are some of your Galentine's Day gift ideas?
For more ideas, be sure to see our list of zodiac Valentine's Day gifts, which would all totally work for Galentine's as well.
Did we forget anything? How are you and your BFFs celebrating Valentine's Day and Galentine's Day this year? Let us know in the comments below!