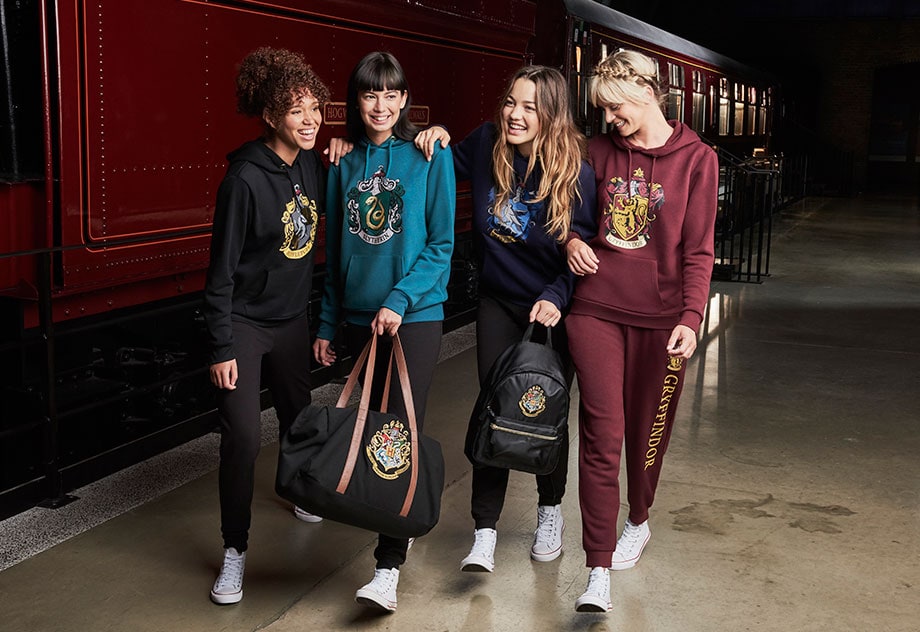 Shortly after my travel shoe shopping article came out, my mom begged me to stop the English shopping frenzy. "No more new clothes," she implored. "You know your suitcases can't take any more weight."
"Alright, alright, I said. "I won't buy anything else abroad."
And then came the release of the 2017 Harry Potter x Primark collection.
Featuring riddikulus-ly cheap items ranging from homeware to casual apparel and babywear (you haven't seen cute until you've outfitted your little niece or nephew in a striped "Future Wizard" sleepsuit), this stylish series captured my heart from the start.
It took all I had as a most faithful and loving daughter—hi, mom—not to jump out of the house and run towards the nearest Primark with a handful of colorful British notes.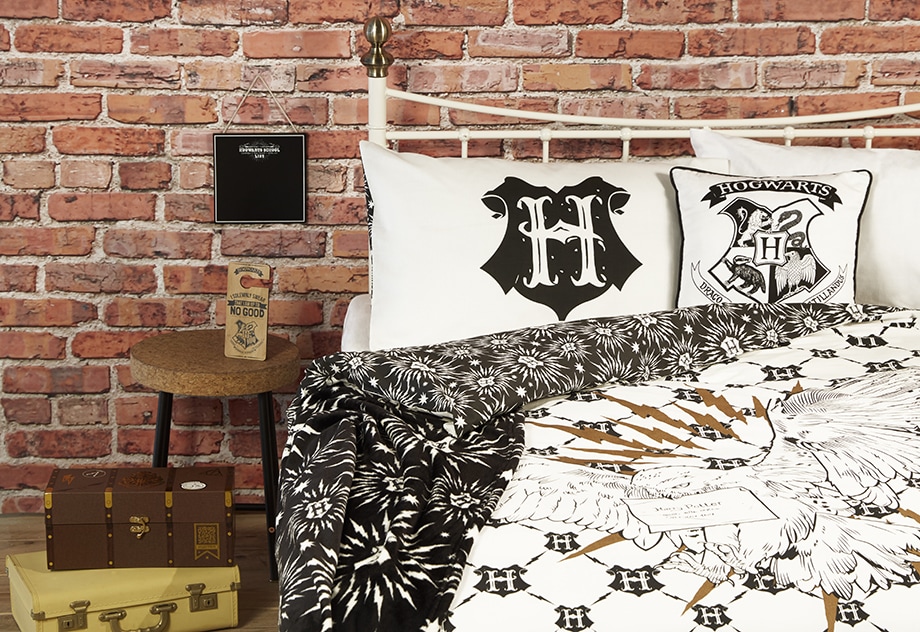 For UK readers interested in this Harry Potter collection, click here for a listing of products and more! (Psst: Some Primark stores in the US have these items, so if you have one near you, they may still be available.)
Although I controlled myself in this instance, I still did what any self-respecting shopaholic-in-withdrawal would do in this situation: I window-shopped and lusted after equally fabulous HP merchandise in online stores.
After hours of wishful Googling, here's what I found:
1. The Harry Potter Shop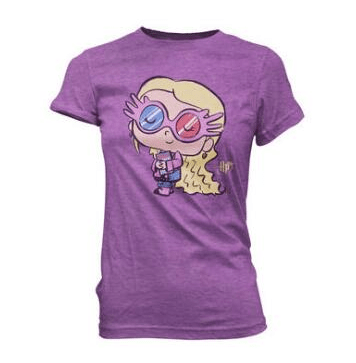 If Princeton is where the princes go, then the officially licensed Harry Potter online store is where the best HP merch can be found.
With hundreds of products at your fingertips, the question won't be, "Where can I find a tee that shows off my love for Luna Lovegood?" (Right here, if you were wondering.) It'll be, "Wait, how did I end up with over 30 items in my shopping cart?"
2. Target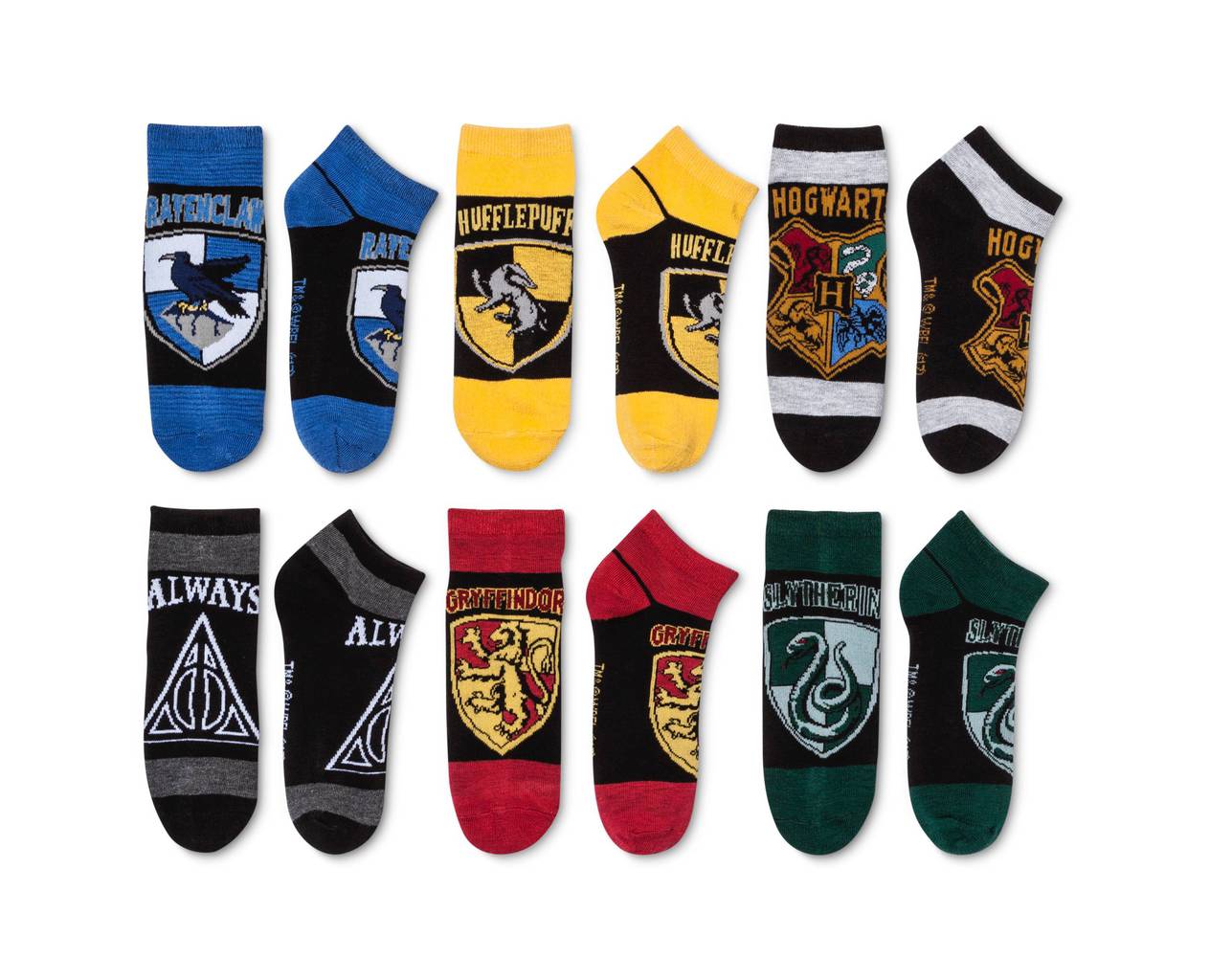 Ah, the magical land of Tar-jay. Not only do they offer a stunning Harry Potter hardcover boxed set (complete with decorative stickers!) but their broad selection of women's apparel is fantastic.
While I'm not sure I'd ever find myself sporting Hufflepuff pride on my feet—sorry, J.K. Rowling—this pack of Harry Potter low-cut socks ($8) is too good to pass up.
3. Hot Topic
All other Harry Potter products on the Hot Topic website are Fred-and-George-approved, but this set of "Mischief Managed" pillowcases will add just the right amount of Gryffindor charm to your bedroom.
(And can we just talk about this adorable Voldemort plush doll?!)
4. Etsy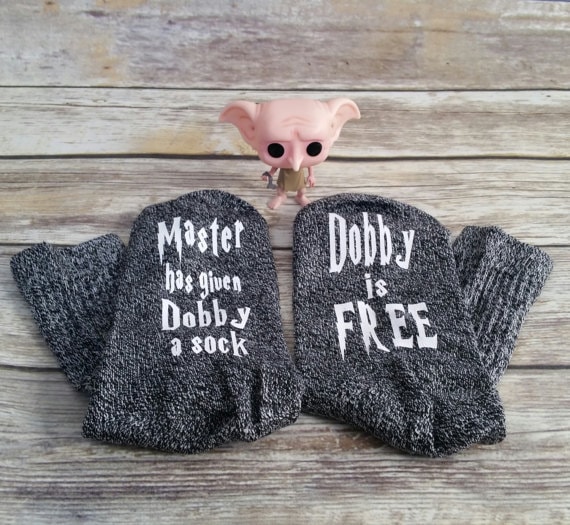 Navigating thousands of Etsy accounts to find the perfect Harry Potter gift might just be harder than surviving the Triwizard Cup maze, but the process is simultaneously fun and rewarding.
Without a doubt, my favorite item under $15 was a pair of plain Dobby socks from user EnchantedFandom. But also this Grim-inspired Trelawney tea cup. And this "Accio brain!" student planner.
Merlin's beard, now I want it all.
Thoughts?
Are you a fan of the Primark x Harry Potter collection? In the market for a new Hogwarts jumper? Think we missed a great site for Harry Potter apparel and accessories?
Tell us about it in the comments box below!