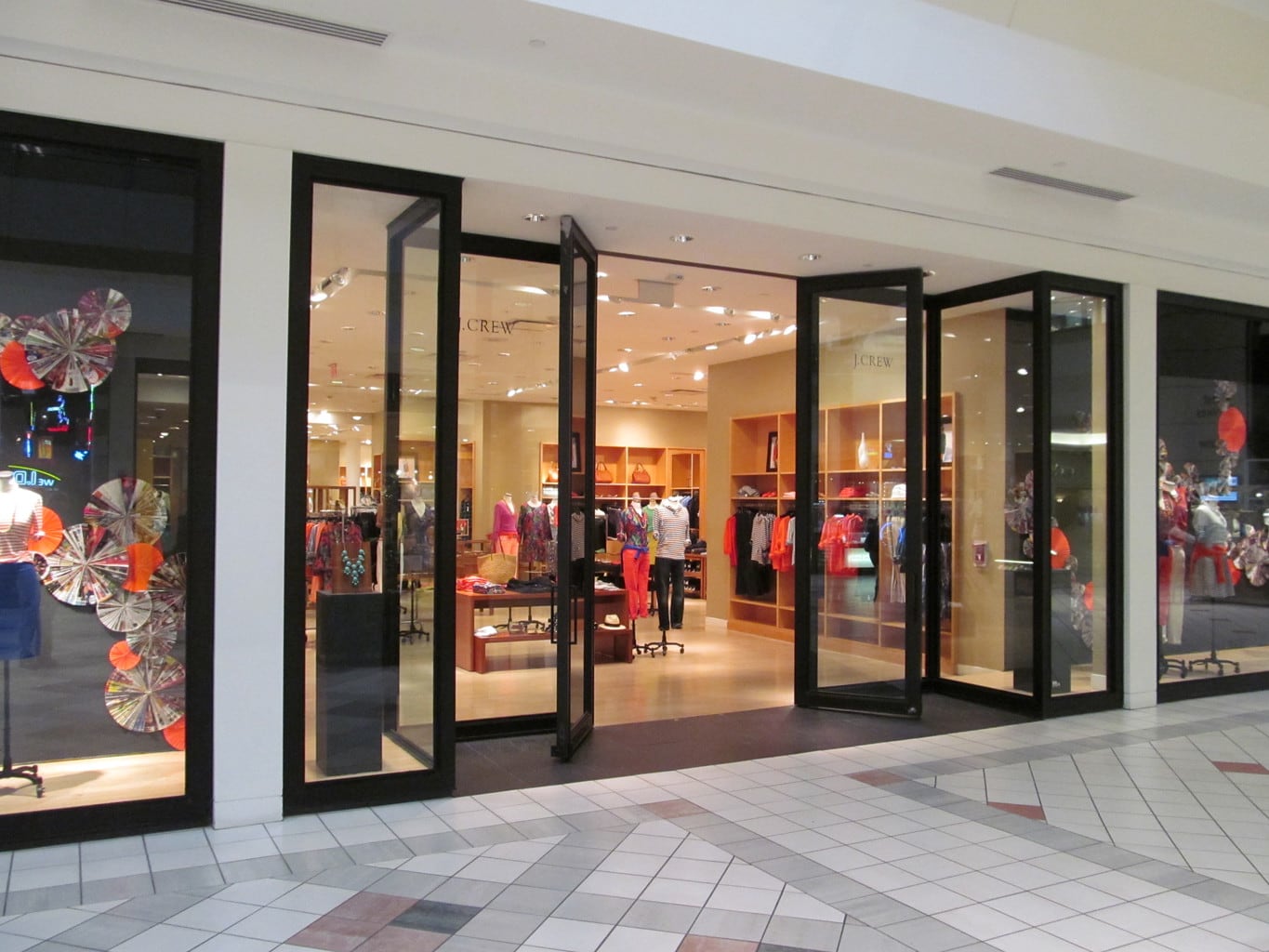 As you may know by now, Jenna Lyons, president and creative director of J.Crew, is leaving her post after 26 years of sartorial service.
Her love of casual statement necklaces, mix-and-match style, and modern prep styles will not go unremembered. Nor will her unwavering commitment to daring trends be easily forgotten. Nor will, let's face it, the fact that we might never live up to her towering persona. (And I mean this quite literally — Lyons is a proud six feet tall!)
To commemorate a visionary who reshaped a brand and dressed the First Lady, College Fashion rounded up a list of 26 J.Crew products we've long been lusting after. Be sure to snatch up the best deals while they're still here!
1-10: Summerific Steals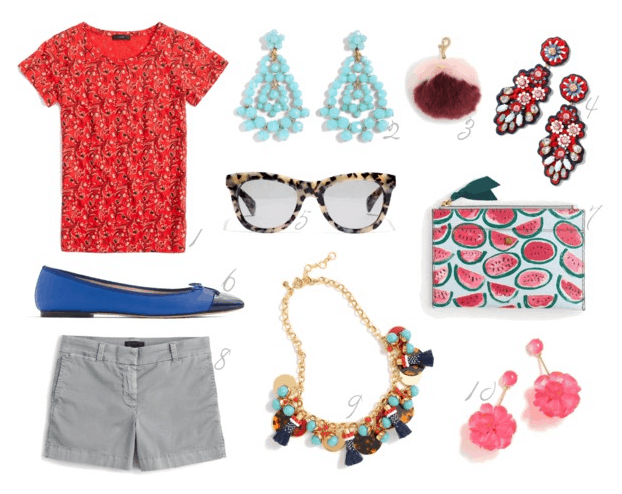 We know it may be a little preemptive to start thinking about next season's fashion picks already. But with these 10 pieces, don't you feel that summer breeze blowing? While your next outing to the beach may be anywhere from six hours to six weeks from now, it's never bad to daydream now, and get a head start on that intense vacation shopping sooner rather than later.
Products (1-10):
1. Vintage cotton T-shirt in bandana print.
2. Beaded rumba earrings in cornflower blue.
3. Faux-fur colorblock pom-pom in jasmine wine.
4. Embroidered crystal earrings in belvedere red.
5. Betty sunglasses in ivory tortoise.
6. Gemma cap-toe flats in bright grotto.
7. Medium pouch in watermelon print.
8. 4" stretch chino short in storm grey.
9. Fun tassel necklace in multi color.
10. Lucite petal drop earrings in bright papaya.
11-18: Bold, Bright, and Beautiful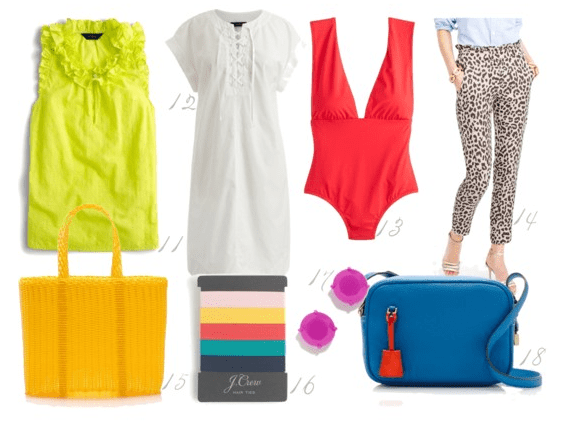 Don't shy away from sporting vivid colors this season! Products 11 to 18 are nothing but hot, hot, hot. While we suggest pairing any of these items with neutrals to balance them out, you can also go the way of Jenna Lyons and orchestrate a clever combination of fierce prints. The sky's the limit.
Products (11-18):
11. Ruffle top in clip dot in bright citrus.
12. Lace-up shirtdress in white.
13. V-neck one-piece swimsuit in Italian matte in bohemian red.
14. Ruffle-waist linen pant in leopard print in ivory.
15. Palorosa tote in yellow.
16. Elastic hair tie pack in pink sunset multi.
17. Bright stud earrings in vivid flamingo.
18. Signet bag in Italian leather in bright sea.
19-26: A Blend of Staples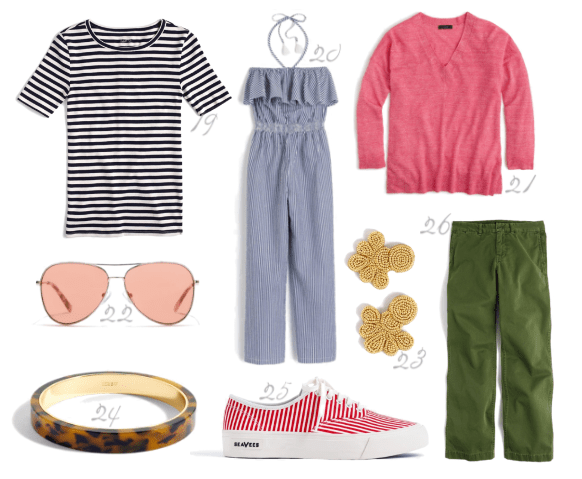 Plain, striped, or duo-tone, these basic finds are all equally fabulous. Best of all, they're also guaranteed to give you the best bang for your buck. Whether you go with the black-and-white T-shirt or yellow beaded earrings, you know you're getting high quality J.Crew fabrics and ethical workplace regulations.
Products (19-26):
19. New perfect-fit T-shirt in stripe in navy ivory.
20. Seersucker jumpsuit in puck stripe blue/white.
21. Merino wool-linen V-neck sweater in marled azalea.
22. Jill sunglasses in gold.
23. Beaded flutter earrings in gold.
24. Thick resin bangle in tortoise.
25. SeaVees for J.Crew Legend sneakers in skinny stripe in red white.
26. Boyfriend chino pant in soft moss.
Thoughts?
How did you feel when you learned that Jenna Lyons was leaving J.Crew? What's your favorite J.Crew trend: bubble necklaces, embellished everything, or bold colors? (Mine is, without a doubt, the statement jewelry!) What other brands would you like to see represented on College Fashion?
Comment below!