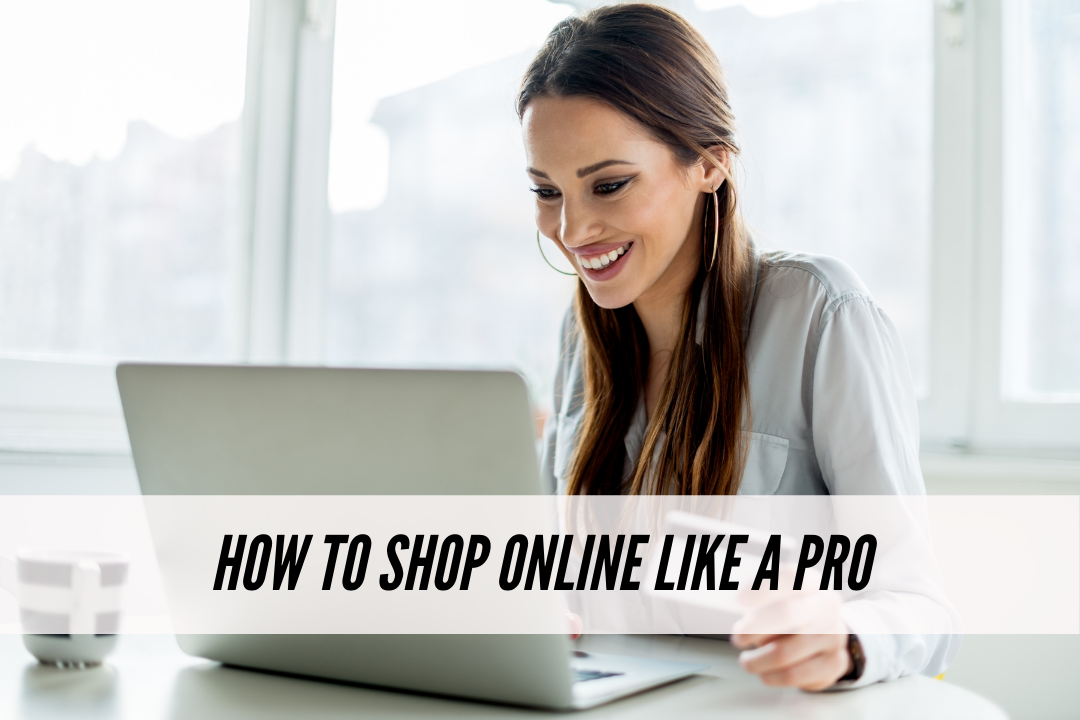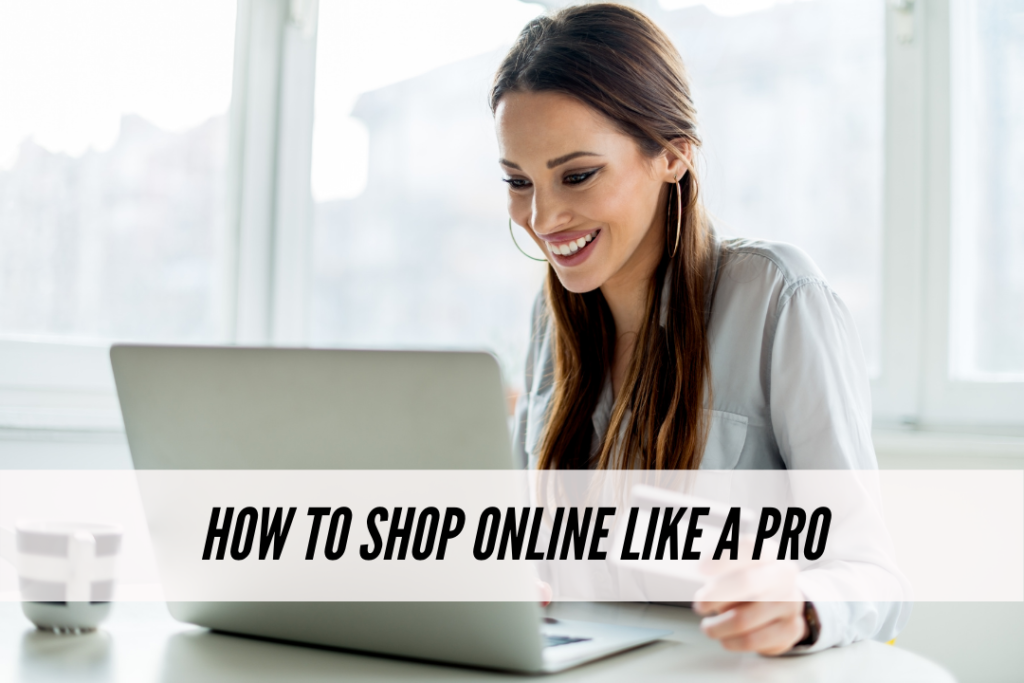 Here at CF, we fill our posts with links to our favorite fashion finds. For me, these links often create the irresistible urge to online shop.
But, believe it or not, there is an art to online shopping.
The process can sometimes be stressful, with so many options literally at the click of a button. There is a lot of temptation and, unfortunately, room for error. 
But, we have lots of tips for making the best of your online shopping!
A few years ago, we posted some basic online shopping tips, as well as a series of how to navigate specific online sites (such as Forever 21, Urban Outfitters, and Victoria's Secret). Be sure to check out these CF posts for some specific tricks!
Today, I'll give you 10 general tips for online shopping like a pro:
1. Create an email account just for mailing lists.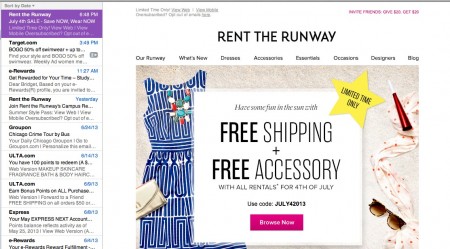 The best way to stay up-to-date on special deals and offers from all of your favorite stores is to put yourself on their mailing lists.
You'll be one of the first to receive notifications of these sales, and then plan your shopping accordingly.
The problem is, retailer emails can very quickly fill up your mailbox.
My solution was to create a free Gmail account, which I use strictly on shopping sites. Then, when I'm in the mood to online shop, I can scroll through that mailbox and see any offers currently available.
Best of all, it keeps my regular email clean and organized.
2. Do lots of searching.
Perhaps one of the biggest benefits of online shopping is that you can compare similar items at many different stores to find the best bargain.
Resist to urge to order the first LBD that you see; oftentimes, you may find a nearly identical item at another retailer.
Spend the extra time searching your fave sites to make sure that you've chosen the best piece for the best price.
If I'm looking for a specific item, I love to use ShopStyle.com to do my browsing. It is a much more streamlined version of a search engine, used specifically for shopping.
You can search by item, color, price range, and more, then scroll through all the options available for purchase.
There's even an app for iPhone, which means you can shop on the go!
3. Browse the sale section first.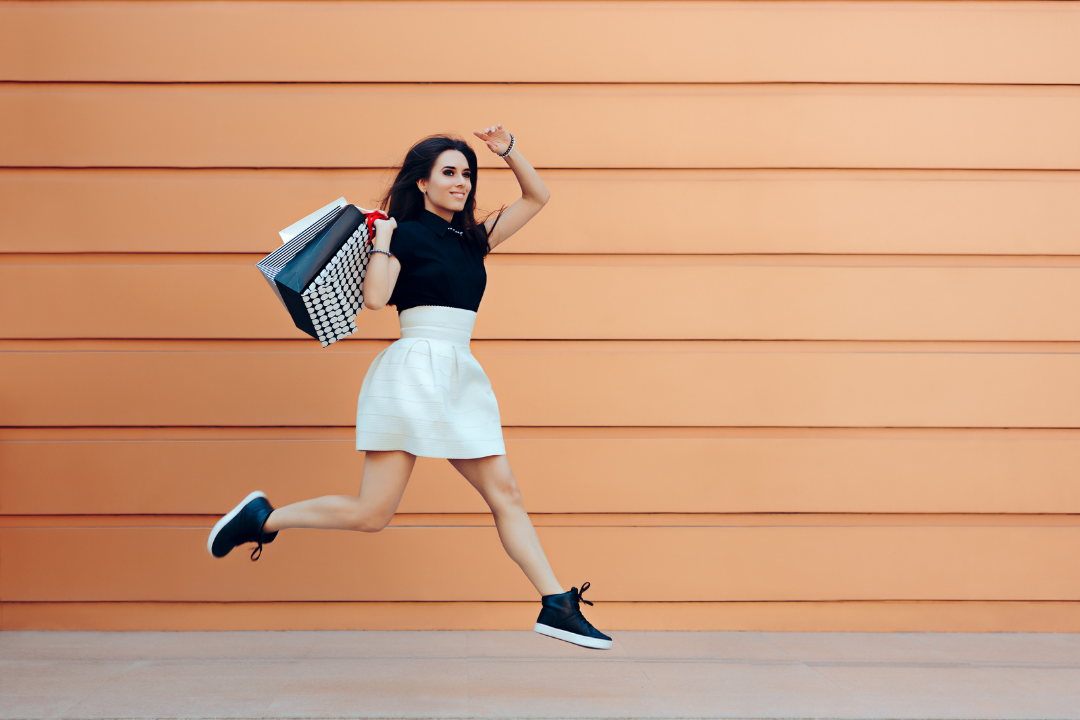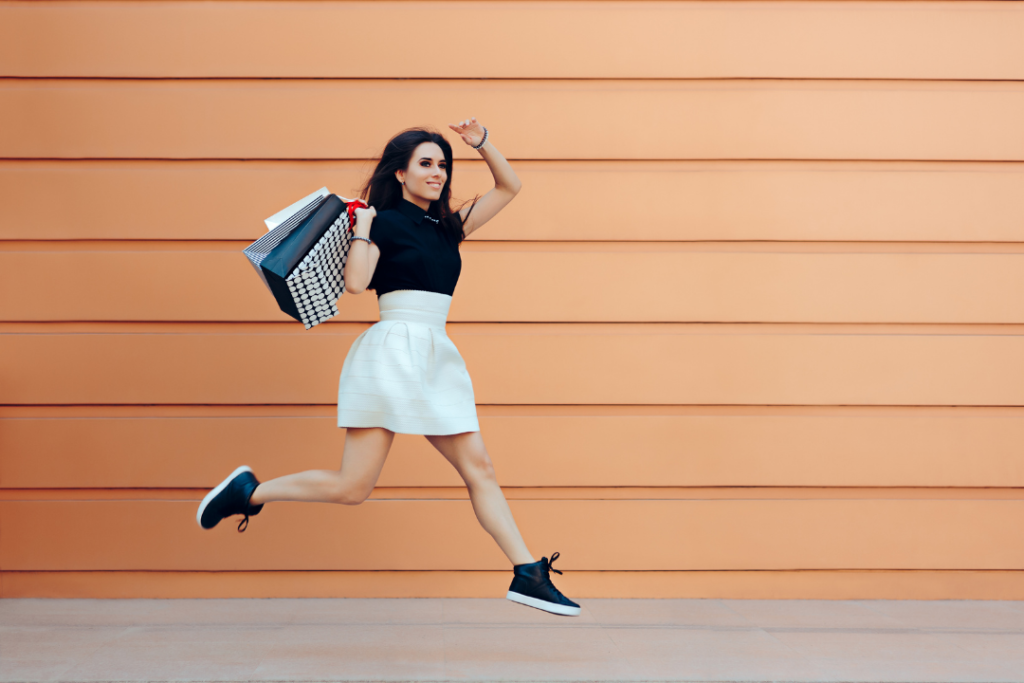 While sale racks are often the most anxiety-inducing part of brick and mortar stores, it's a breeze to search through the discounted merch online.
You don't have to worry about digging through heaps of "red-tags," just to find the perfect shirt in the wrong size. Everything is neatly organized, so you can quickly find a piece that appeals to you.
Just be sure to check the return policy – it may be different for clearance items!
4. Make use of coupon sites & special offers.
If you're doing any type of online shopping, make sure to do a little sleuthing before you click purchase.
First, check out our weekly Coupons & Sales post to see where to get the most bang for your buck.
You can also check out coupon sites, such as RetailMeNot.com, to find discount codes for a wide variety of online retailers.
Just beware of deals that urge you to keep spending for a relatively small benefit. For example, free shipping on orders over $100 may seem like a great deal, but if you weren't going to spend close to $100 in the first place, it's probably not worth it.
Spend the few extra bucks for shipping instead of spending more money on things that you might not really need.
5. Be adventurous – Look for things you may be wary of buying online!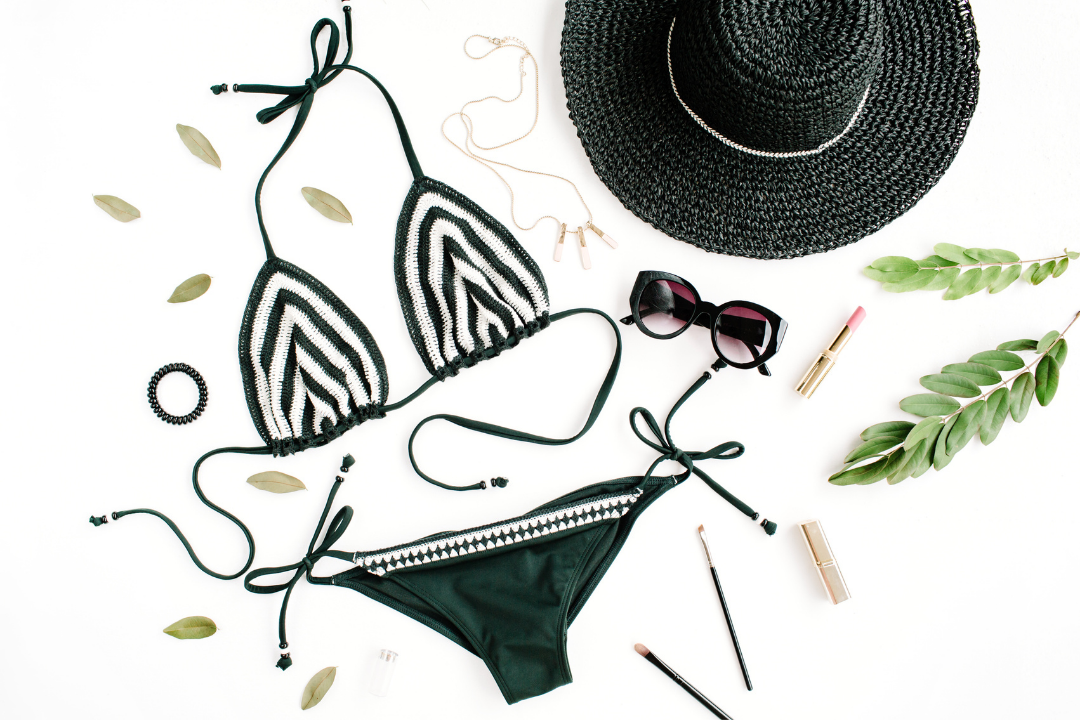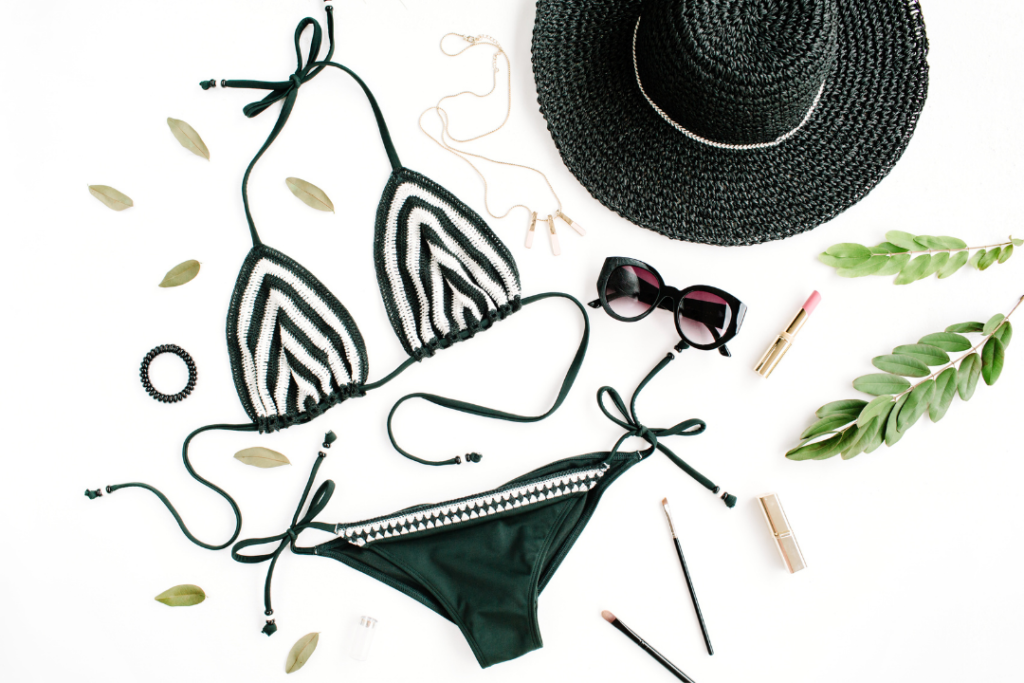 I must dispel a fear of online shoppers. For one reason or another, many feel that certain items, like bathing suits, shoes, and jewelry, should not be purchased online.
But sometimes online is the best place to shop for these products.
For example, if you order swimwear online, you can avoid the harsh and impractical light of dressing rooms. Seeing what the suit looks like in natural light will give you a much more realistic idea of what it looks like on you.
As for shoes and jewelry, ordering online allows you to see how these accessories fit in with the rest of your wardrobe.
Again, just be sure to see if the return policy is different for these types of items!
6. Thoroughly investigate the item details.
Most specifically, find information about the proper care of any articles of clothing you may want to buy.
Just as you would in the store, check to see if the item will require special handling.
For example, if it's dry clean- or handwash-only, that may impact your decision on whether or not you're going to buy it. 
In addition, the materials used to create the product are also especially important when online shopping. They are a great hint as to the fit and quality of the item.
7. Read customer reviews.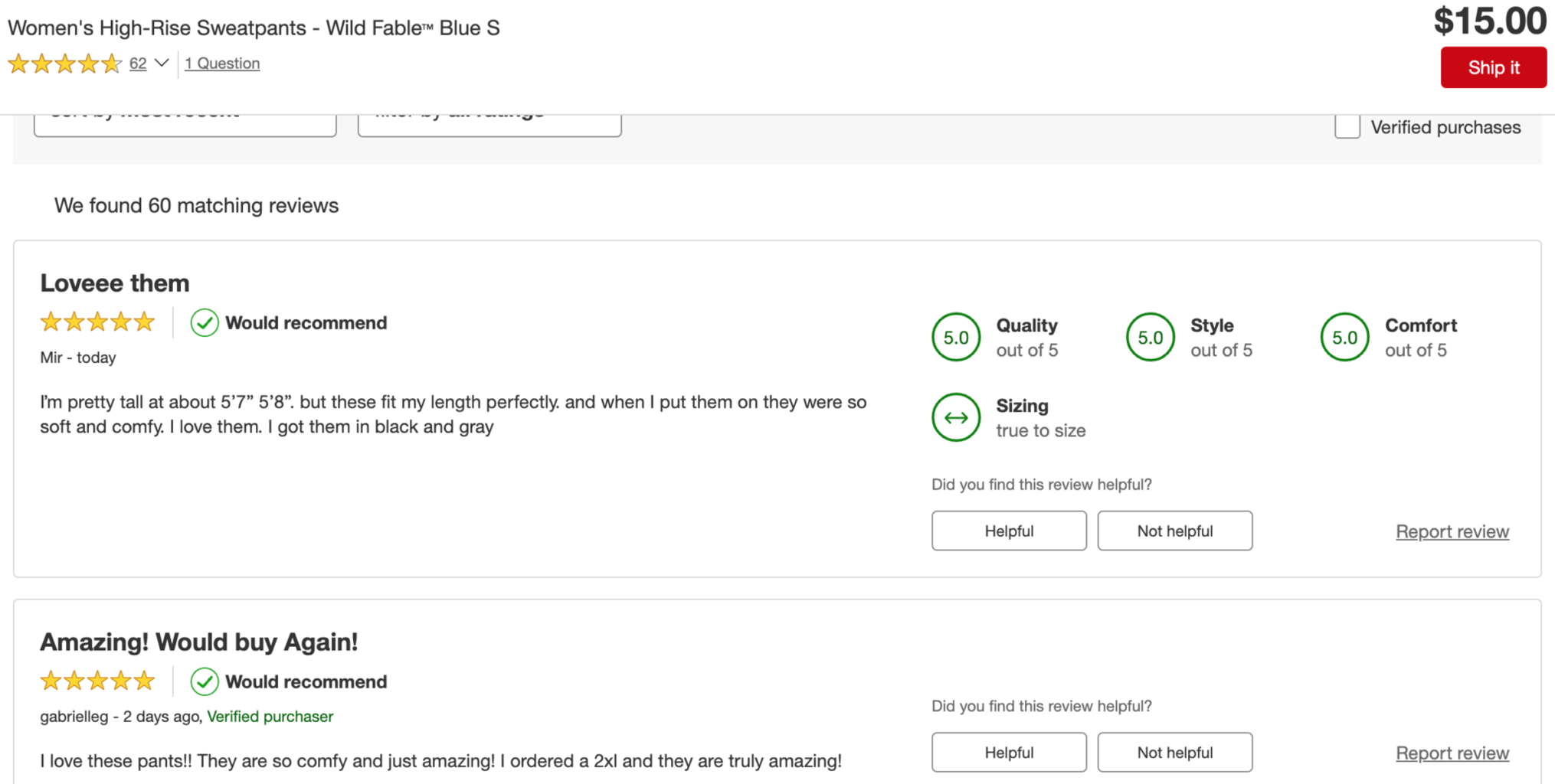 When I am online shopping, I spend a lot of time reading the customer reviews. These can give you a much better image of what the item looks like in person.
Previous customers will provide you with more realistic details about the quality and fit of an item. Take into consideration any comments about whether or not the piece is "true to size."
That being said, take all comments with a grain of salt.
While customer reviews are a great way to imagine the size and quality, be wary of those that comment on the clothes' style. As we witness on a daily basis, everyone has wildly different opinions on style.
Reviews can be a great help in the decision-making process, but don't put all of your money on them.
8. Be clear on the return policy.
Online shopping can often be a bit risky, as you don't get to physically try-on and inspect your items before purchasing them. This makes the return policy especially important.
If the return policy is not explicitly clear on the site, call the company first to get the details.
Some important questions to investigate: Are returns accepted? For how long? Must you pay the shipping costs? A restocking fee? What if you return it in-store?
Be sure of the brand's policy before you any purchases!
9. Make sure to check the size chart.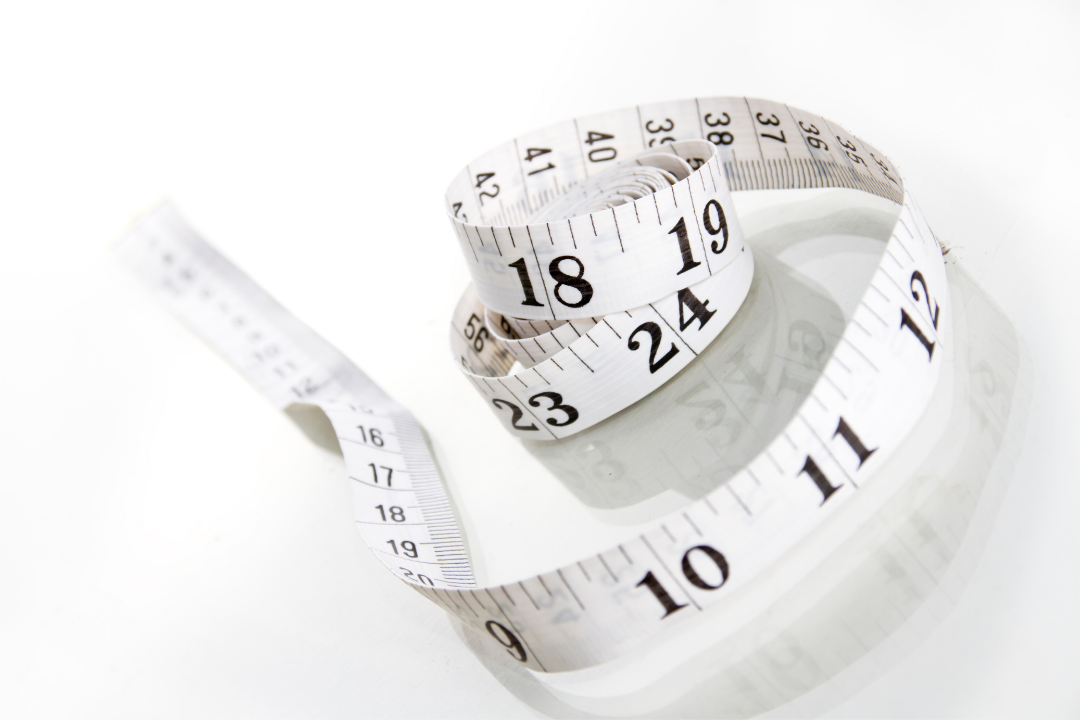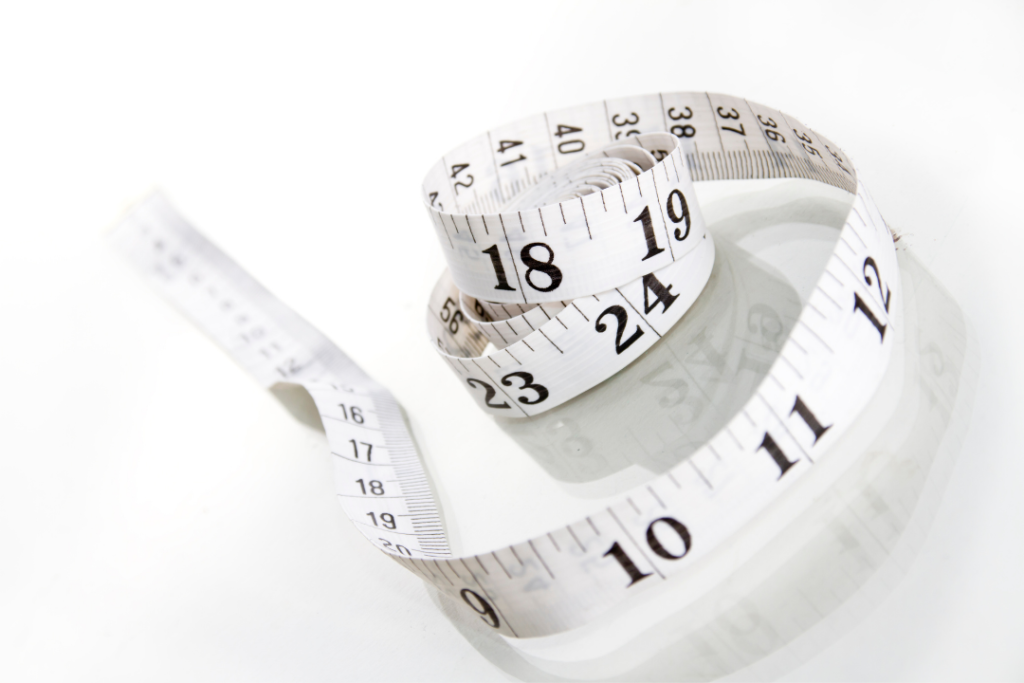 All online shops have their own versions of a sizing chart. Though you probably know your standard size, it's definitely a must to check each store's individual guide.
Sizes can vary greatly from brand to brand, and without trying the clothes on, it's impossible to tell which will fit best.
The closest you can come is to match your measurements up with those recommended on a chart.
If your measurements put you between two sizes, take another look at the materials from which the garment is made. If the material is synthetic, such as spandex, rayon, or polyester, the piece will tend to be fitted. If the main material comes from natural fibers—for example, cotton—the item will fit much more loosely.
Take this into consideration if you're debating between appropriate sizes.
10. Fill your wishlist or cart, then edit, edit, edit!
With online shopping, it is way too easy to get carried away!
The best process I have found is to simply go with the flow. I add everything I sorta love to my shopping cart, and then edit down later.
Once I'm done browsing, I must face the reality that I can't possibly pay for hundreds of dollars of clothes.
By compiling all your favorites in one single place, it's much easier to compare and decide which pieces you really need. Plus, you'll see if you've picked too many similar styles.
Saving the decision-making for final edits allows you to have a much easier and more enjoyable time browsing through all the lovely items.
Your Thoughts?
Which of these tips do you find most important? Do you have any of your own online shopping tricks to share? What are your favorite online shops? Let us know your thoughts in the comments section!