This post may contain affiliate links, which means we may receive a commission if you purchase through our links. Please
read our full disclosure here
.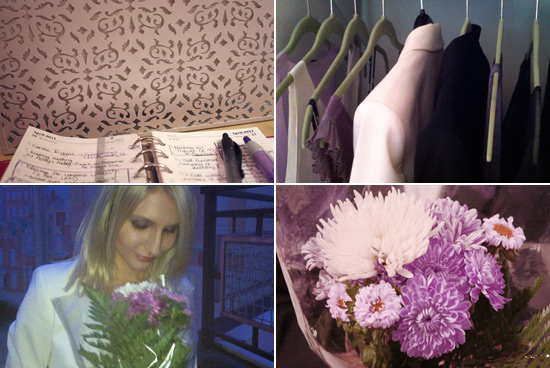 As you guys may know, we don't do a ton of video here on CF – in general, we're big fans of the written word, and we like it that way. Also, while I'm the editor of the site, CF is in no way a personal blog, and again, I like it that way – I'm totally happy staying behind the scenes.
So last month, when Lancôme sent me their Color Design 5 Pan palette in Mauve Chérie, and asked me to make a video about my life, inspired by the colors in the palette, I was apprehensive to say the least! However, once I got into it, I had a lot of fun, and I like to think the video reflects not just my life, but also tells a story most of you guys will be able to relate to.
The Palette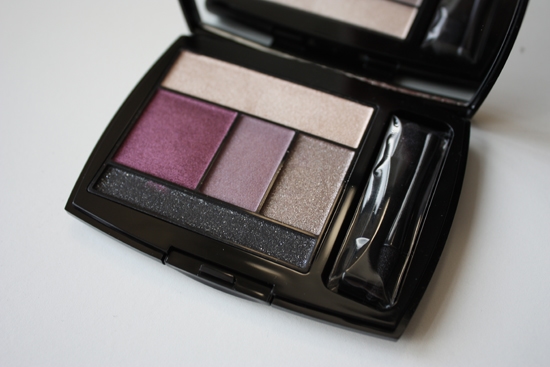 As I state in the video, I need makeup that's quick and easy to apply, and that can easily go from day to night – something I know every busy college girl can relate to! And this Lancôme palette, with its easy, step by step instructions and ultra-flattering colors that work for every occasion, embodies those characteristics perfectly.
The Video
My concept for the video was "a day in the life", and it's a pretty accurate portrayal of my daily routine: applying makeup in 5 seconds flat, running to the office, editing posts for the site, typing furiously, and trying to make it out of work in time to meet my boyfriend (who, incidentally, ended up getting cut from the video – blame my lack of camera skills) for a rooftop date. I hope you guys enjoy! More Lancome Info
I'm not the only one who made a House of Color video: Lancôme asked 19 other Style Coalition fashion and beauty bloggers to make House of Color videos, too, which will be released over the next few weeks. To see them all, check out youtube.com/stylecoalition.
You can also keep up with the House of Color campaign by following Lancôme on Twitter, Facebook and YouTube.
I hope you guys liked the video. Big thanks to Lancôme and Style Coalition for sponsoring this project!
Disclosure: This video series was sponsored by Lancôme.