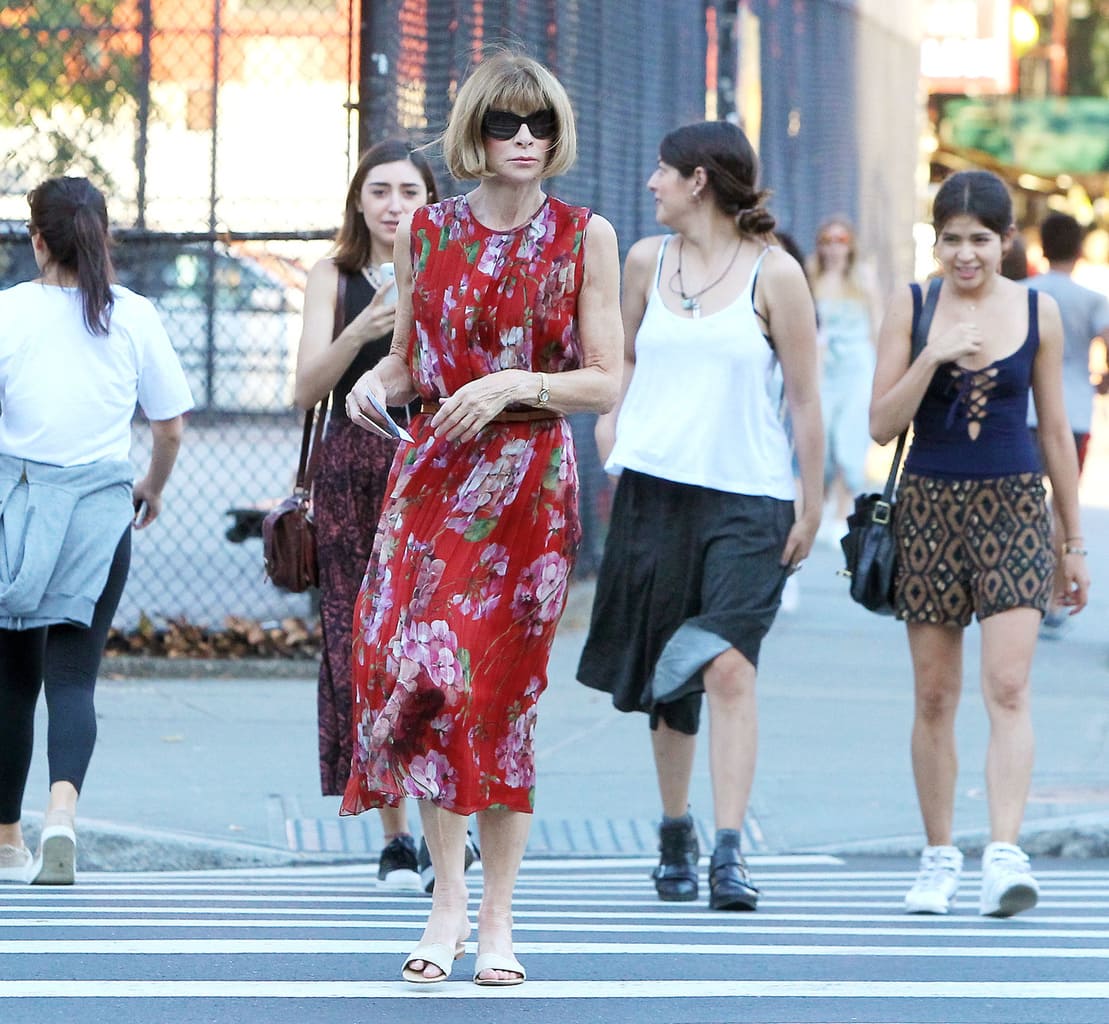 "You either know fashion or you don't." — Anna Wintour.
Placed cheekily at the far left of my small, sticker-heavy laptop, Anna's black-and-white face attracts attention wherever I go.
Even when immortalized in black-and-white adhesive (as is the case with my "Wintour is coming" Redbubble sticker), she can't help but draw a crowd.
This is the Anna Wintour we're talking about, after all.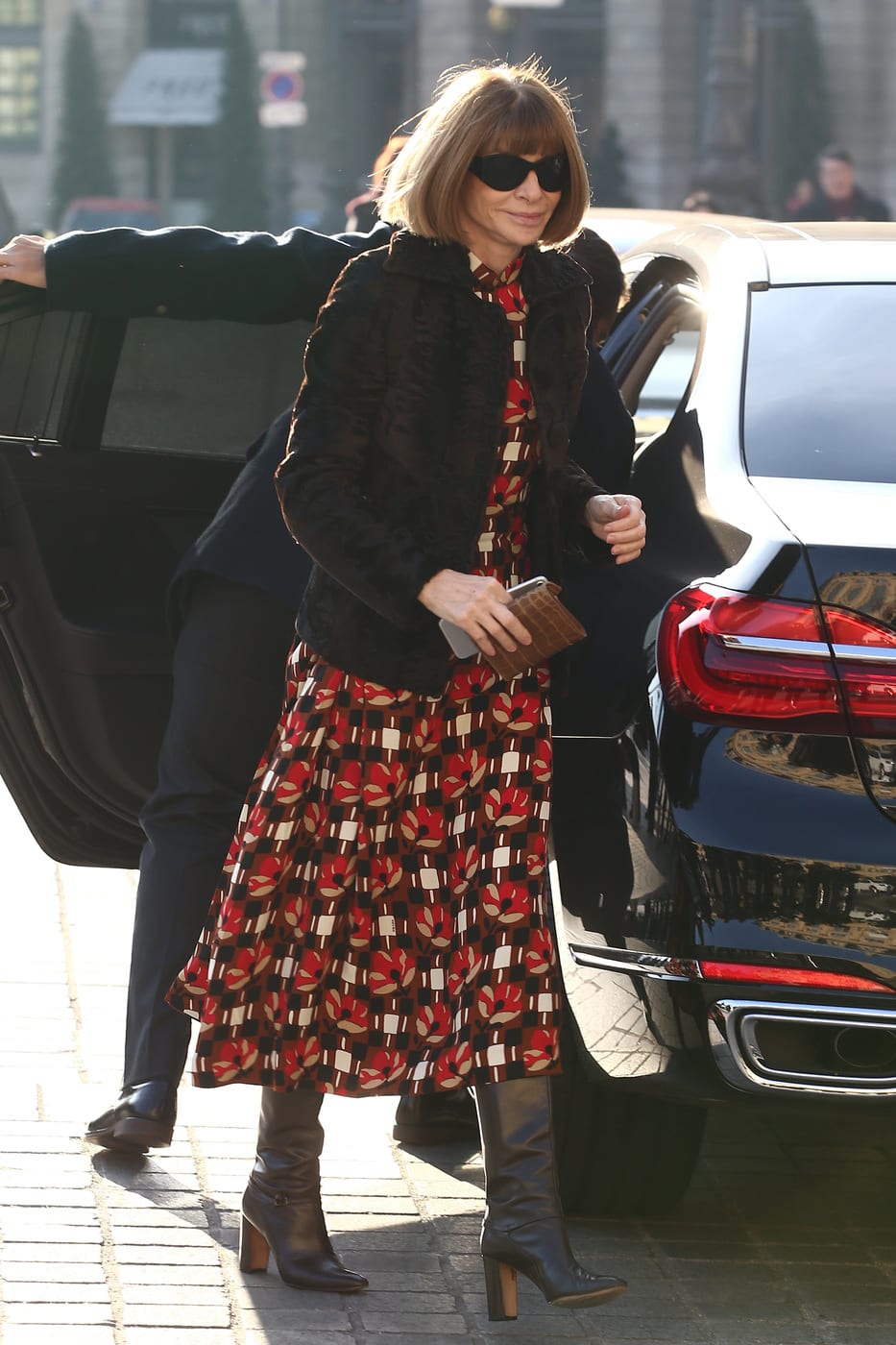 "Trends is a dirty word." — Anna Wintour
A female powerhouse who has held the position of editor-in-chief since long before I was born (Wintour has been the defining voice at Vogue since 1988), Anna Wintour's claim to the iron throne of high fashion is legendary — and well documented.
In 1949, she was born to Charles Wintour, editor of the London Evening Standard. She adopted her signature bob at 15. From 1976 to 1986, Wintour held various positions at magazines in New York. She became the chief editor of British Vogue and soon after was named editor-in-chief of American Vogue.
Once there, Wintour completely revived the magazine, which had been floundering in competition with Elle. She replaced supermodels with movie stars, mixed high-end and low-end fashion, and fostered emerging American designers, all while wearing her trademark black sunglasses.
As the aloof "Nuclear Wintour," the inspiration for Miranda Priestly's character in The Devil Wears Prada, and a recently appointed Dame, Wintour's reputation as a fearless leader in the fashion realm could not be greater. Nor could it be more stylish.
"I wonder if Anna would like this one?" "Well, it's black…"
In The September Issue, a 2009 documentary film about the making of Vogue's biggest issue of the year, creative director Grace Coddington debates using a black leather jacket for a fashion shoot. She quickly puts it back on the rack, remembering Wintour's aversion to the color.
"That's true, I'd be fired for that," says Coddington.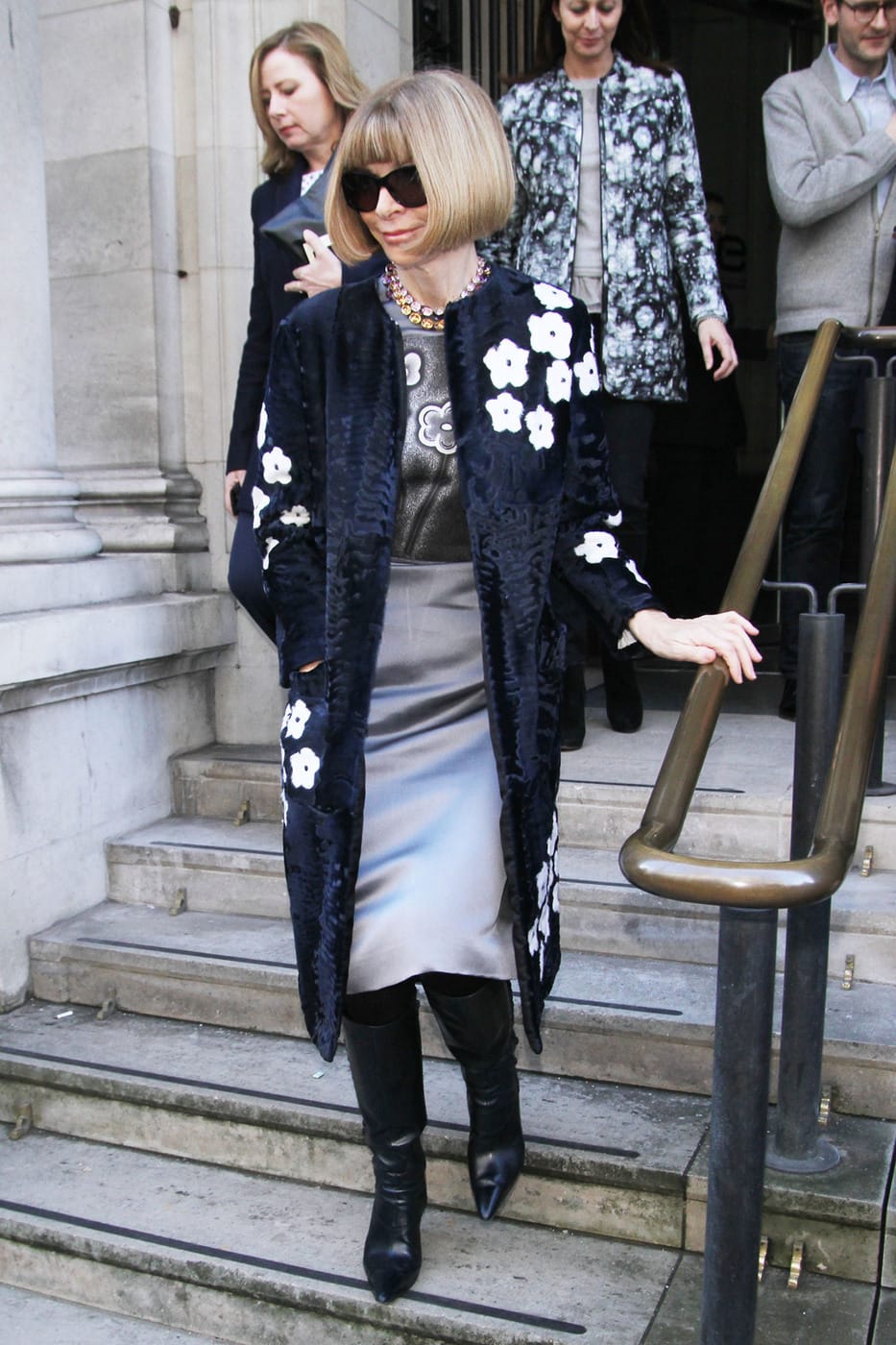 "It was only later, after I had gotten the job, that I learned how utterly boring, lazy, and lackluster all-black (or, okay, mostly black) really is." (On interviewing with Anna Wintour.)
While Wintour is known to prefer color and pattern over muted greys and black, she doesn't just stop there. Most of Wintour's ensembles are feminine in nature, reflecting a traditional sartorial outlook that dotes on below-the-knee pencil skirts and J.Crew-friendly large crystal necklaces.
But just because she exudes old-class charm doesn't mean she's opposed to modern trends; in fact, Wintour frequently features out-there looks and designers on the pages of Vogue. (Her first American Vogue cover? Israeli model Michaela Bercu wearing Guess jeans with a haute couture Christian Lacroix jacket.)
According to Who What Wear, Wintour dislikes logo-heavy pieces, nylon, and showy activewear but loves mules, Gucci, and recycling clothes. (We knew she had something in common with fellow style icon Kate Middleton!)
An outfit Wintour would approve of:
This internship-friendly look is bound to attract double takes, so don't be thrown off if you catch acquaintances slyly taking pictures of you throughout the day — purely for outfit inspo, of course.
As always, feel free to switch out pieces as you deem fit. For instance, if you know you're going to be walking around all day, try out these Steve Madden flats instead!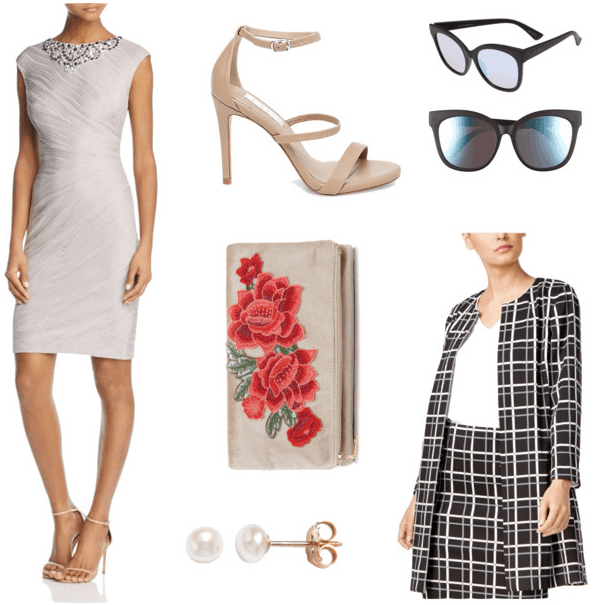 Products (clockwise from the left):
Thoughts?
Are you as Anna obsessed as I am? Can you imagine anyone else as the fearless leader of Vogue? Who are your other editor-in-chief style icons?
Comment below!