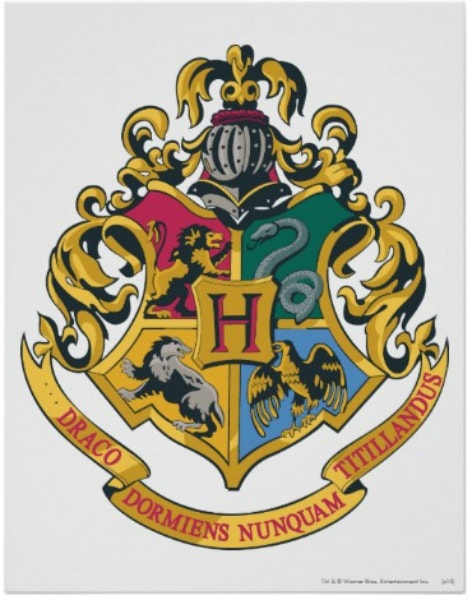 Forget Myers-Briggs. For our generation, the ultimate personality indicator is one's Hogwarts house. I know I'm not alone in saying that I feel a strong identification with where I was sorted. Whether you've taken the official Pottermore quiz or just know in your soul where you belong, houses are a big deal in Harry Potter and IRL.
Since we rely on our sorting to say so much about us, why not apply these ideas to personal style, the other biggest personality indicator, IMHO?
Of course, belonging to bold Gryffindor, ambitious Slytherin, loyal Hufflepuff, or brainy Ravenclaw is just a part of who you are. Many people identify with cross-house characteristics, or feel their house represents their primary personality trait even though they also contain traits ascribed to other houses. For example, no one is going to claim that Gryffindor Hermione is not a Ravenclaw-level whiz.
This point is important when it comes to thinking about house style — for example, I'm a fun-loving Hufflepuff who also breaks fashion rules on a Gryffindor level. We all have bits of each house in us.
My goal with this post, then, is not to pigeonhole you to one set style based on your Hogwarts identification. Rather, like the Sorting itself, the goal is to find what traits and vibes lie closest to your heart. 
Read on to find out what your Hogwarts house says about your style:
Gryffindor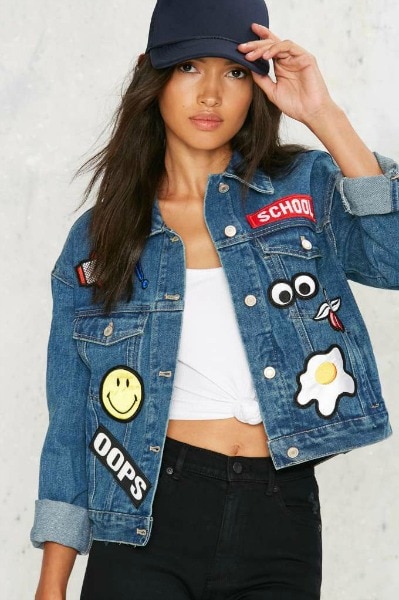 Your style: Bold, rule breaker, edgy, and rocker. I'm talking mixed prints, bold patches and embellishment, chunky jewelry, crazy shoes, ripped denim, fringe, and basically anything you'd see on Man Repeller.
Key pieces: Matching sets, ripped jeans, pleather and jean jackets, chain-link jewelry, ankle boots, red lipstick, vests.
Style icon: Gwen Stefani. Her style is 100%, unapologetically her, and she sets the trends; she doesn't follow them.
Where to shop: Nasty Gal, ASOS, Forever 21, H&M.
Slytherin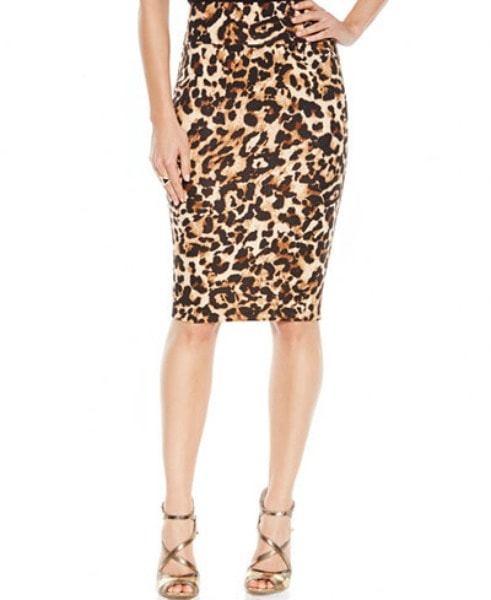 Your style: Cunning, ambitious Slytherins dress for the job they want, not the job they have. Your style is sleek, confident, and sexy, and you always know exactly the right thing to wear for any situation, be it a job interview or a girls' night out. Whether you're dressing to impress or just be your best self (usually both!), you always accomplish your goal.
Key pieces: White blouses, pencil skirts, perfect-fitting blazers, killer heels, skinny pants, top-handle bags, LBDs, lace-trimmed tops, jumpsuits, anything animal print.
Style icon: Nicola Peltz. Even though she's only had a few major roles, her red carpet presence landed her on all the best-dressed lists and put her name on the tongue of every fashion insider as a full-on it girl.
Where to shop: Bebe, Zara, Express, French Connection, BCBG.
Hufflepuff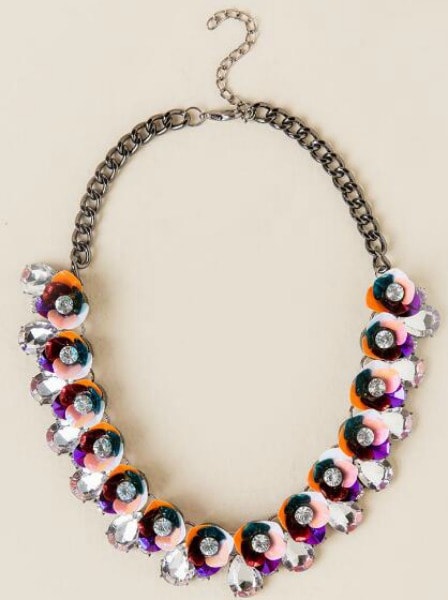 Your style: F-U-N! Friendly Hufflepuffs (like myself) rock clothes that are just as bubbly as we are. Puffs love bright colors, pretty prints, twirly skirts, and playing with prints and proportions.
Key pieces: Floral dresses, colorful statement necklaces, A-line skirts, ballet flats, feminine blouses, quirky accessories, statement bags, rompers, anything with polka dots or with tulle involved.
Style icon: Rose Byrne. She always has fun with fashion, taking cool risks and looking fresh at every event she attends.
Where to shop: francesca's, Betsey Johnson, Kate Spade, Modcloth, Target.
Ravenclaw

Your style: Ravenclaw ladies know that looking smart by no means conflicts with looking cute and feminine. Ravenclaw style is classic, sharp, and always appropriate. Think Spencer Hastings from Pretty Little Liars or Audrey Hepburn.
Key pieces: Striped tees, midi skirts, fit-and-flare dresses, cardigans, oxford shoes, button-downs, dark denim, shirt dresses, scarves, tall boots, classic jewelry, watches, overalls, saddle bags, plaid shirts, tailored coats, wide leg pants.
Style icon: Taylor Swift. Taylor changes up her look frequently, but her outfits always have a sort of genius, unexpected touch. And her signature style is classic, feminine, and flirty, but always with a fresh twist.
Where to shop: Madewell, Anthropologie, Reformation, J. Crew, Loft.
What do you think?
Where were you sorted? Does your style match your house, or is your "fashion house" (so to speak) different from your typical Hogwarts house? Do you agree with the styles I've ascribed to each house? Let me know in the comments!