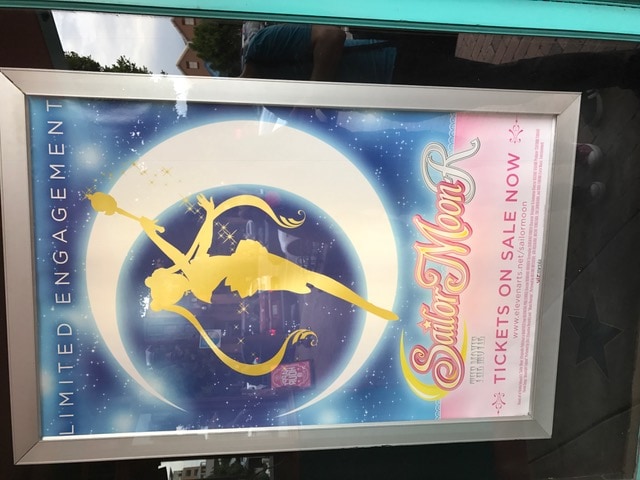 Calling all Moonies! Or anybody who is interested in what the Sailor Moon hype is about. We've covered Sailor Moon before (and you can find a short synopsis of the immensely popular anime series there). Today, we will be talking about the most recent revival of the series, Sailor Moon R.
Where did this movie come from?
Viz Media acquired both the original Sailor Moon and Crystal properties back in 2014. With the acquisitions, Viz Media re-dubbed the entire uncut original animated series with a new voice cast due to licensing problems. But, wait, there's more! They re-dubbed and HD remastered the Sailor Moon R Movie. Starting January 19, select theaters around the U.S. will be playing the Sailor Moon R Movie. Here's a list of screenings for the event. The uncut English re-dub will be shown. A few theaters will also present the subbed version.
Along with the R Movie, the screening includes the theatrical short, Make Up! Sailor Guardians. People who buy tickets early get a bonus gift.
Note: Because Viz Media chose to re-dub the series in the uncut format, all names retained their Japanese spellings. Serena is now Usagi, the Sailor Scouts are Sailor Guardians, Darien is Mamoru, etc.
What is the movie about?
Here is a summary straight from Viz Media's Official Blog:
Long before Mamoru found his destiny with Usagi, he gave a single rose in thanks to a lonely boy who helped him recover from the crash that claimed his parents. This long-forgotten friend, Fiore, has been searching the galaxy for a flower worthy of that sweet gesture long ago. The mysterious flower he finds is beautiful, but has a dark side- it has the power to take over planets. To make matters worse, the strange plant is tied to an ominous new asteroid near Earth! Faced with an enemy blooming out of control, It's up to Sailor Moon and the Sailor Guardians to band together, stop the impending destruction and save Mamoru!
Will I get the movie as a newbie?
Most likely! The movie is part of the second Sailor Moon arc, the R arc. There are some slight canonical differences so the movie seems to be set towards the end of or after the R arc. However, the movie plot is simple enough to stand on its own. It's easy to catch on to what the dynamics are like between the characters.
If you're confused about character backstories, ask a Moonie or check out the Sailor Moon wiki.
What to Wear?
Mamoru + Fiore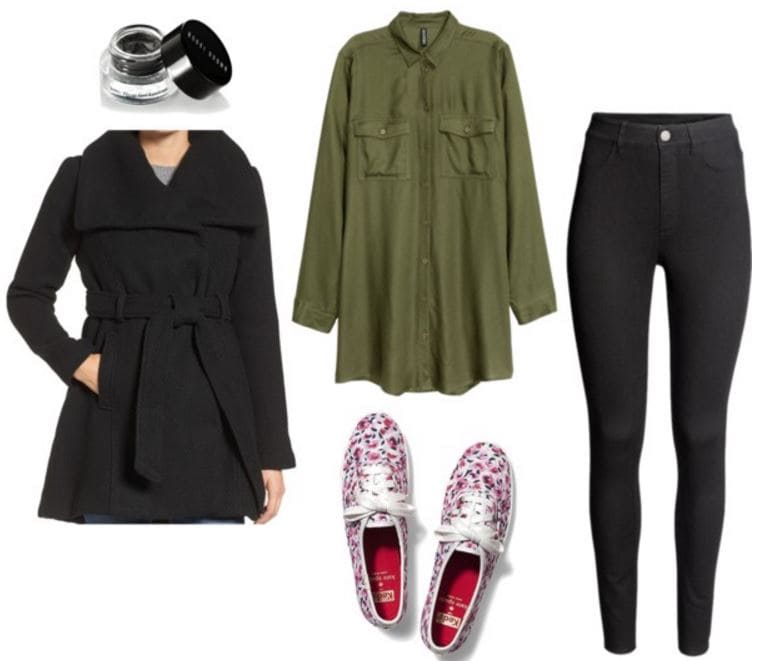 Products: Coat – Steve Madden, Shirt – H&M, Pants – H&M, Sneakers – Kate Spade x Keds, Eyeliner – Bobbi Brown
Mamoru Chiba, AKA Tuxedo Mask, is not known for his fashion sense despite his alter ego's swanky outfit. Play homage to both the tuxedo and infamous green blazer with a khaki colored button-down shirt. Tuxedo Mask wouldn't be complete without black pants. While a cloak might be a bit much, you can still rock a black coat that billows in the wind. Mamoru is a suave guy as Tuxedo Mask, using roses as weapons and wooing superheroines. You too can be as suave as Mamoru with rose printed canvas sneakers.
One of the biggest themes in the Sailor Moon R Movie is the childhood relationship between Mamoru and Fiore. The antagonist makes major trouble for the Sailor Guardians but he has great eyeliner, so wing it out.
Usagi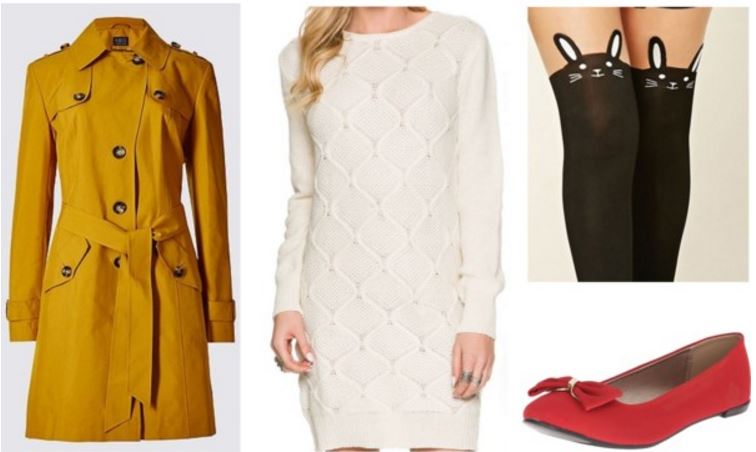 Products: Coat – Marks & Spencer, Dress – Volcom, Tights – Forever 21, Flats – Qupid
Usagi is a woman of many names, much like Daenerys from Game of Thrones. Channel Usagi's ultra girly civilian side with bunny-printed tights. The tights are also a nod to how Usagi means "rabbit."
Usagi taps into her Princess Serenity side during the climax of the movie, which involves the white-and-yellow dress of many little kids' dreams. Keep to Princess Serenity's color palette and stay warm with a white sweater dress and accent it with a marigold coat.
We can't forget about the ubiquitous Sailor Moon outfit so throw on a pair of bright red bow flats.
Are you going to the screening?
Are you a nostalgic fan or somebody new to the series? What are you wearing? How hyped are you? Let's talk in the comments.