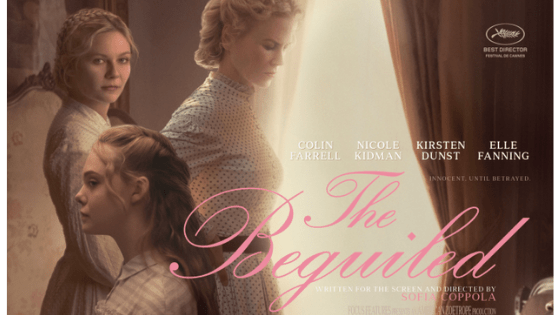 If you liked The Virgin Suicides, you need to watch The Beguiled, stat.
Much like The Virgin Suicides, The Beguiled (2017) is a Sofia Coppola film that features whimsical fashions (and Kirsten Dunst!). The Civil War-era film follows a group of women at a girls school who take in a Union Solider. Each of the women pursues the solider in her own way, until finally they all decide they must get rid of him.
Each of the women has her own distinct fashion sense. Nicole Kidman's character, Miss Martha, is the head of the school and has the most mature look. Edwina, played by Kristen Dunst, is a new teacher who has come from city life. Then there's Alicia, played by Elle Fanning, who is one of the older students. She prefers to be the center of attention by wearing more noticeable colors. In true Sofia Coppola form, most of the garments feature pastel and white shades that add to the feminine aesthetic of the film.
Below you will find three looks inspired by the women of The Beguiled, to help you get that Southern Belle look in a modern way.
Alicia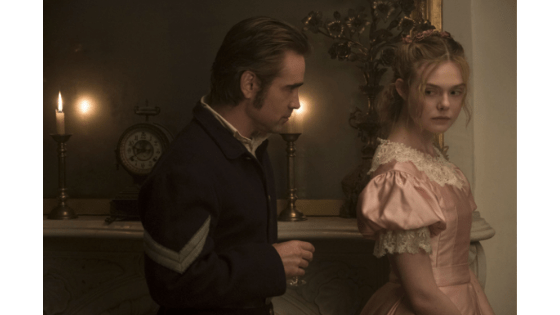 Alicia is the oldest of the school girls and seeks the romantic attentions of the soldier living under the school's roof.
Style-wise, her dresses often feature a high neckline and puffed sleeves. When dressed for dinners, she often wears a pastel pink dress with lace details.
Alicia's garments represent her being in the in-between stage of no longer being a child, but not yet an adult.
Beguiled Outfit #1: Alicia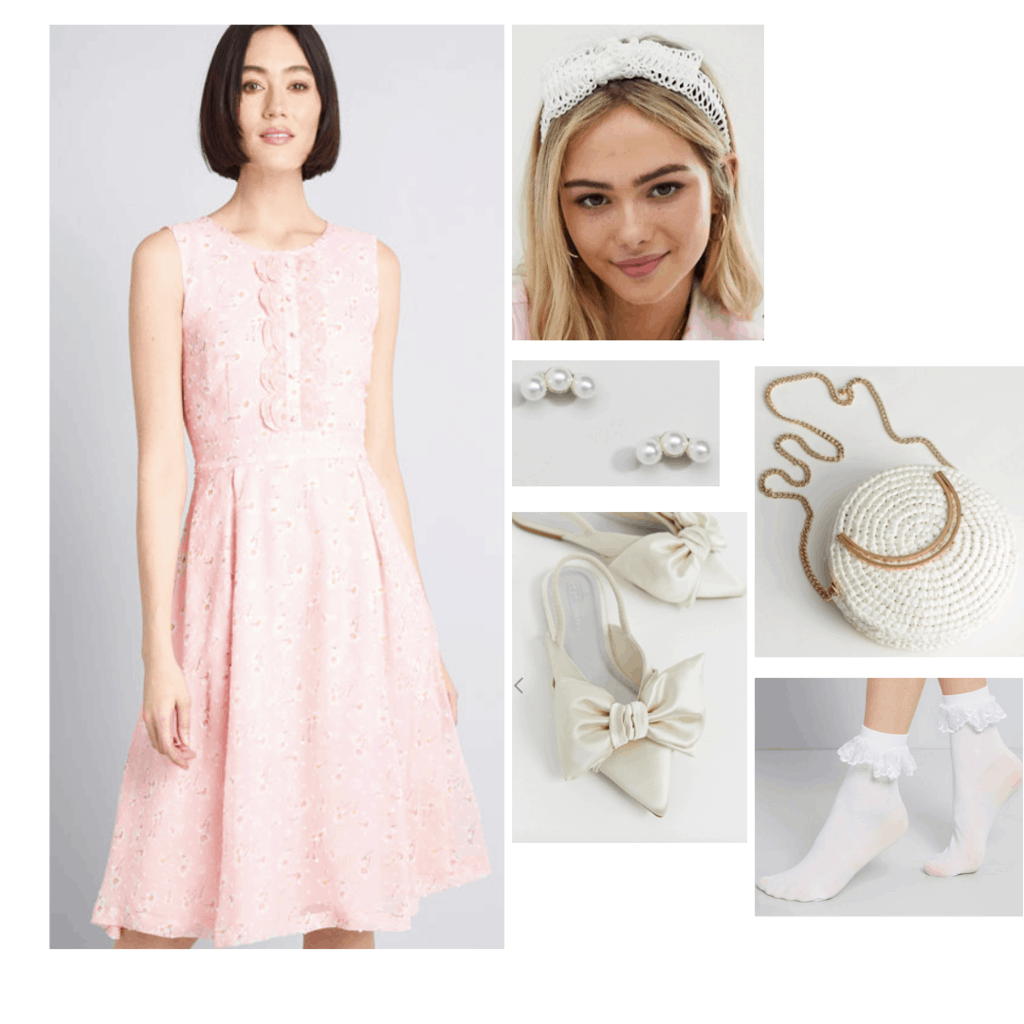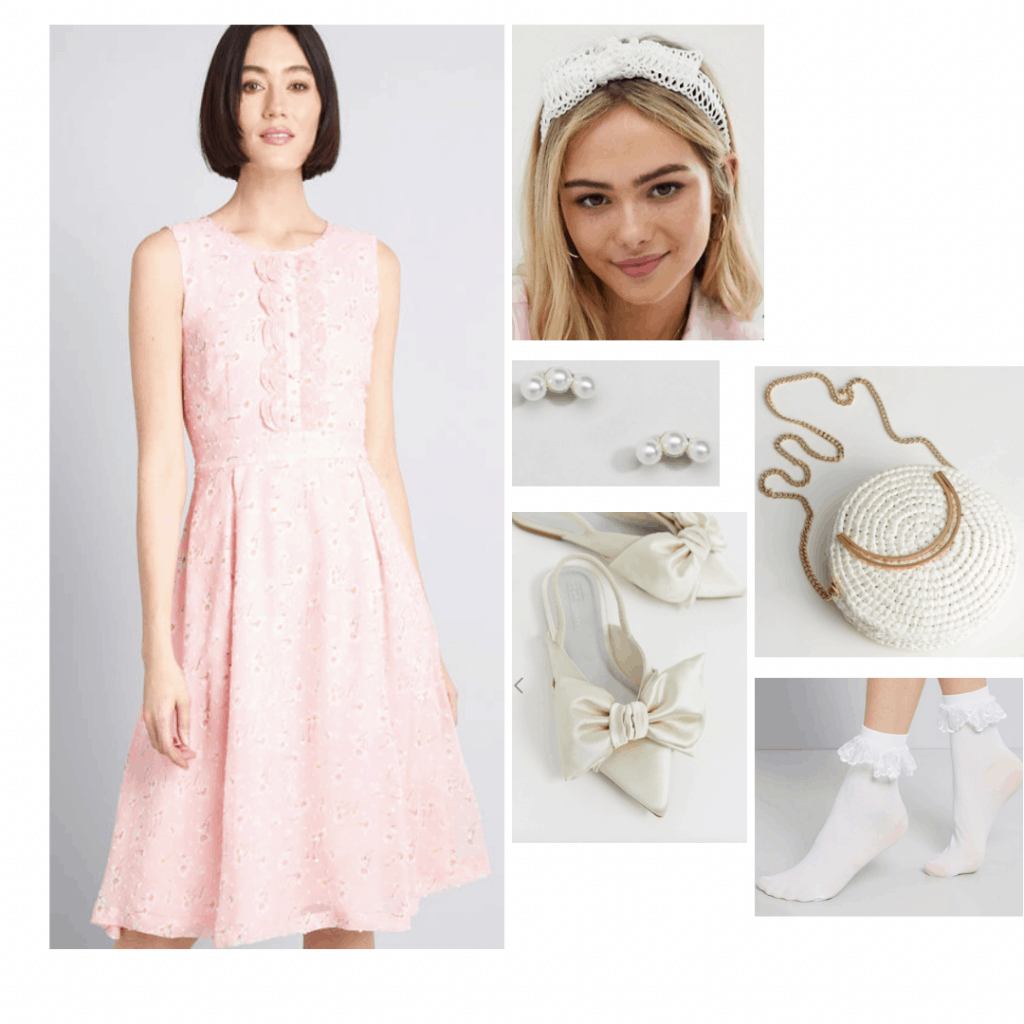 Products: Dress – Modcloth, Shoes – ASOS, Bag – & Other Stories, Headband – ASOS, Earrings – ASOS, Socks – Modcloth
Miss Edwina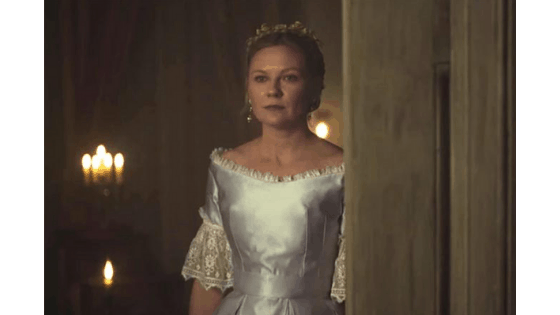 Miss Edwina is a new teacher at the girls school and is often a topic of conversation. She comes from the city and has more independent views of womanhood and the war, unlike the other girls and Miss Martha.
Miss Edwina is often criticized for her more modern approach to fashion, as her way of dressing is not considered modest. She often wears dresses that feature low necklines or off-the-shoulder sleeves.
When she is not wearing her white teacher's uniform, she is seen in an array of different colors that stand out from the other girls. These include pastel blue and even black.
Beguiled Outfit #2: Miss Edwina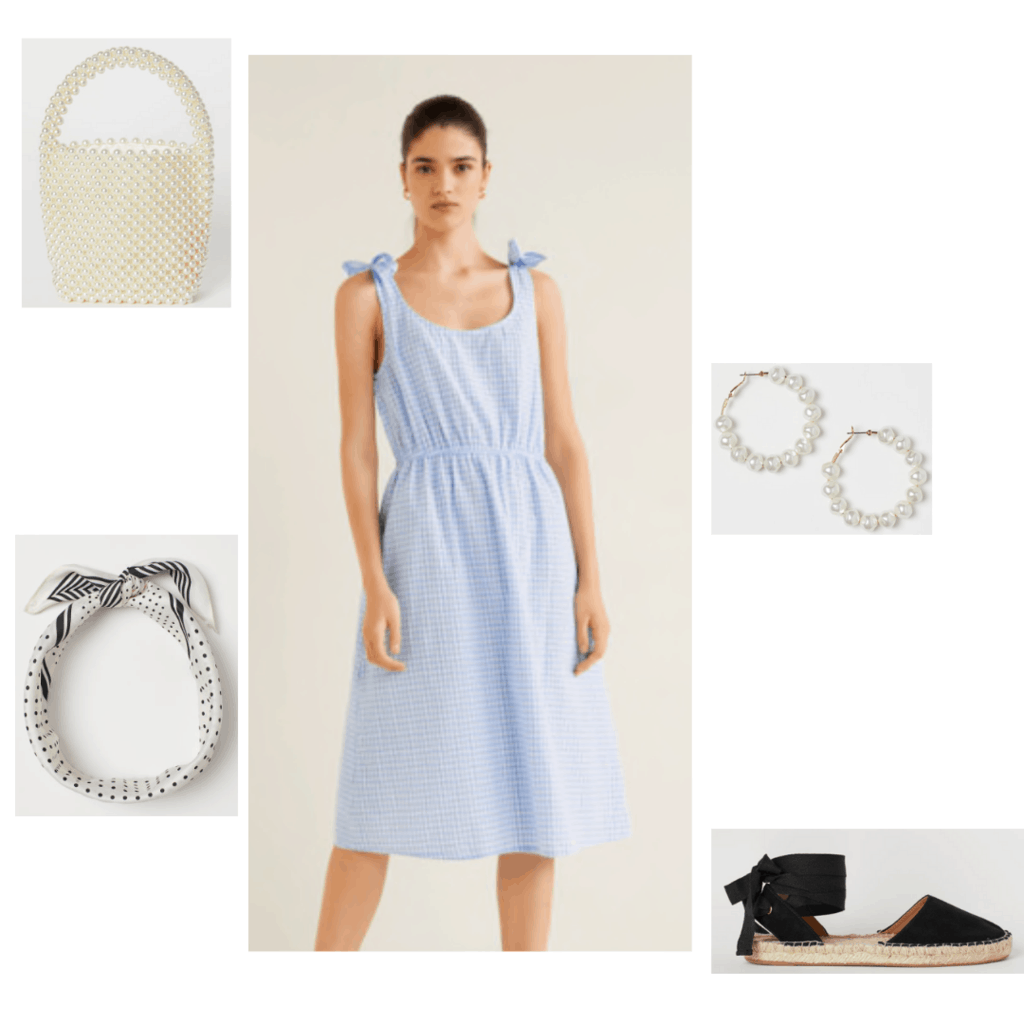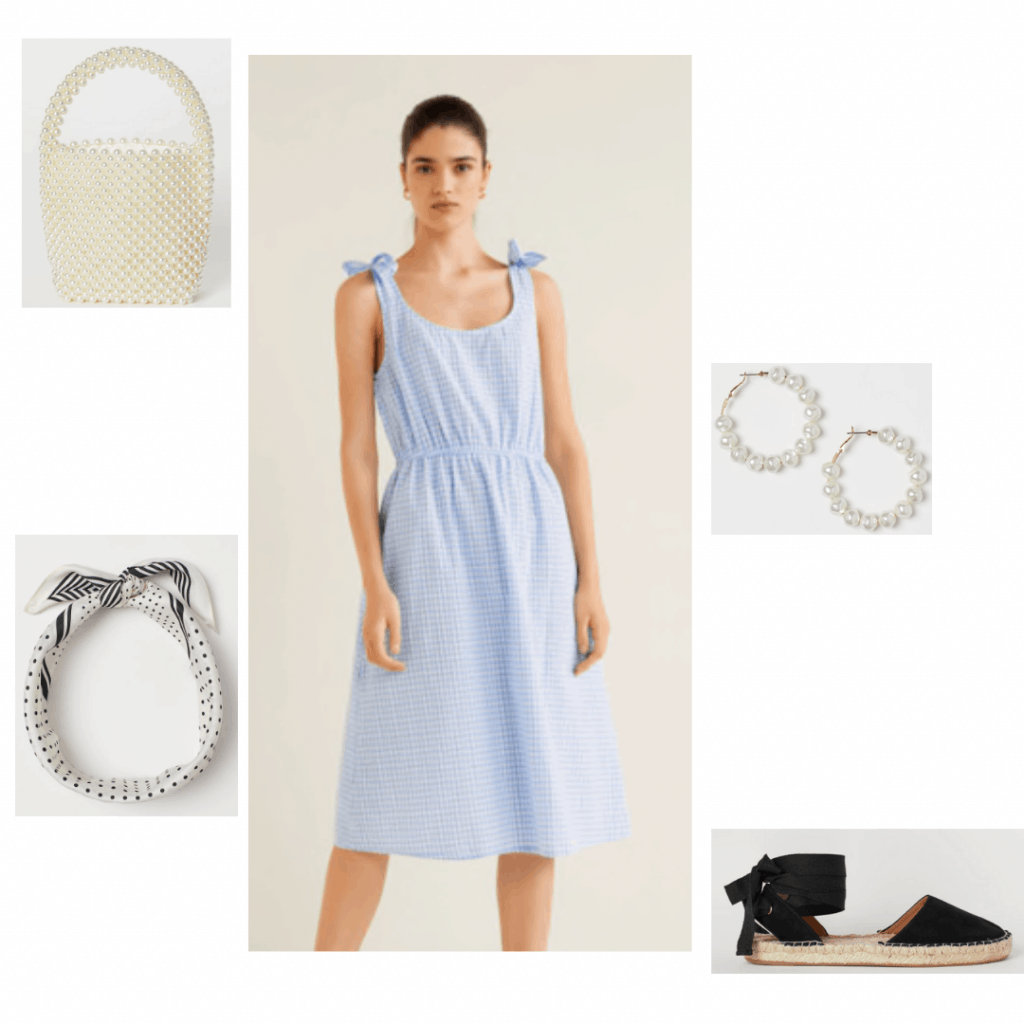 Products: Dress – Mango, Shoes – H&M, Bag – H&M, Hair Scarf – H&M, Earrings – H&M
Miss Martha and Her Students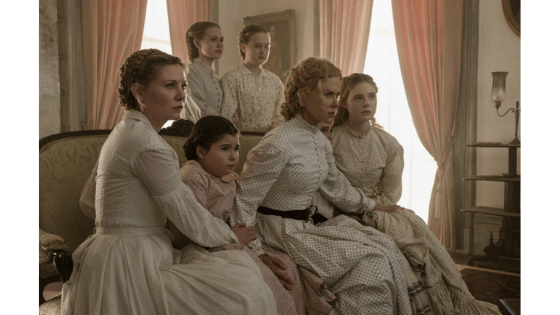 Miss Martha is the head of the school. She is always making sure that her girls are behaving their best at all times and are receiving a good education.
While teaching and learning, she and her students wear white dresses that are also similar in style. Unlike her student, however, Miss Martha continues to wear conservative white dresses even at dinner.
Miss Martha's clothes are buttoned up and cover her from head to toe, perhaps in an attempt to hide her dark side…
Beguiled Outfit #3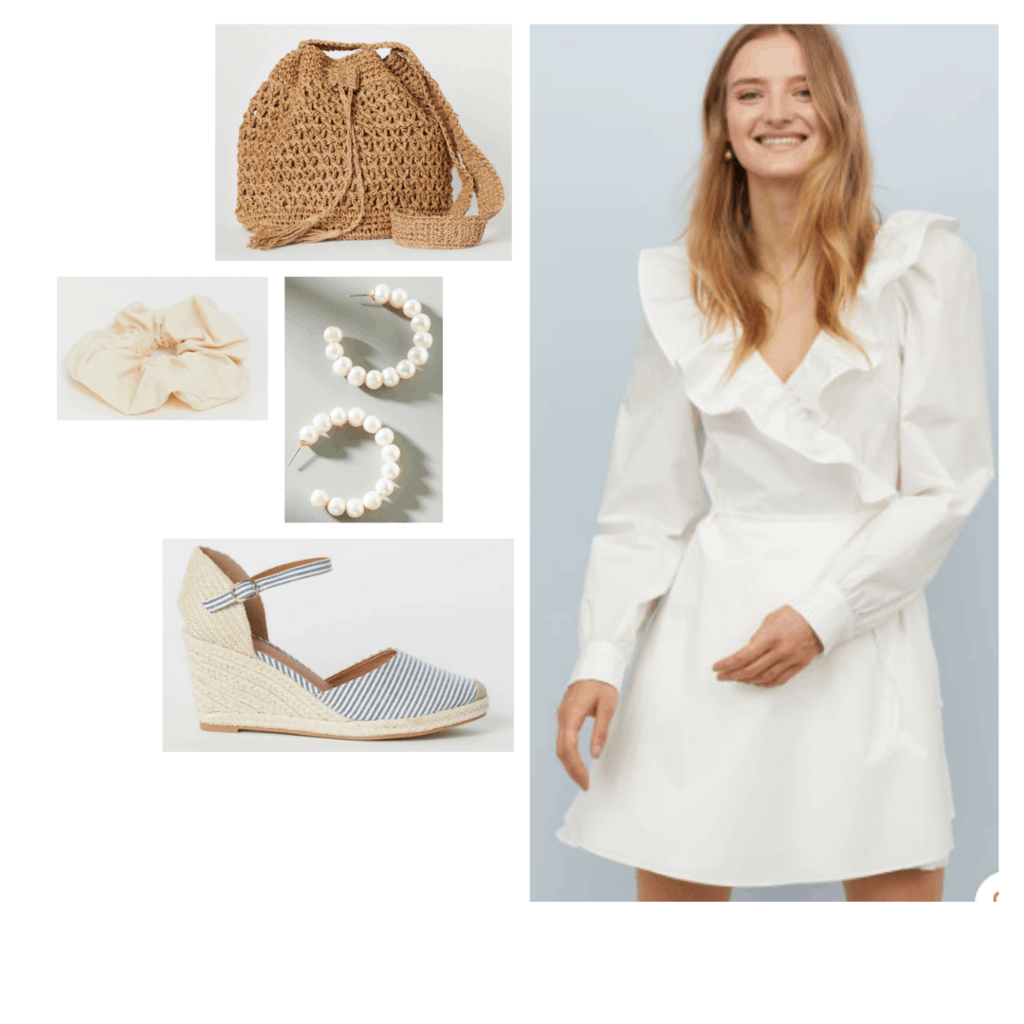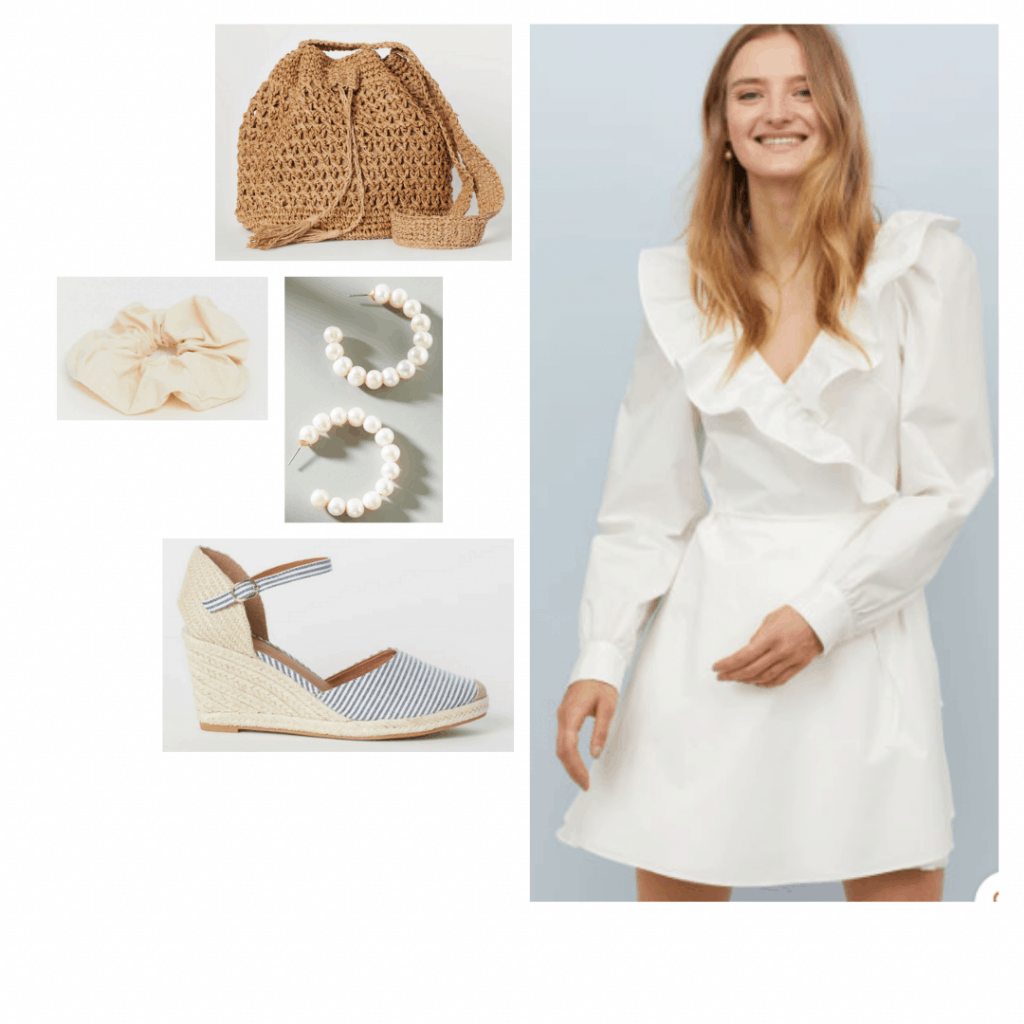 Products: Shoes – H&M, Dress – H&M, Bag – H&M, Scrunchie – ASOS, Earrings – Anthropologie
What did you think of these Beguiled inspired looks?
Did you see the film? If so, what did you think? Did you find it inspiring, fashion-wise? How did I do on translating the looks into real life? Tell me what you think in the comments section below.