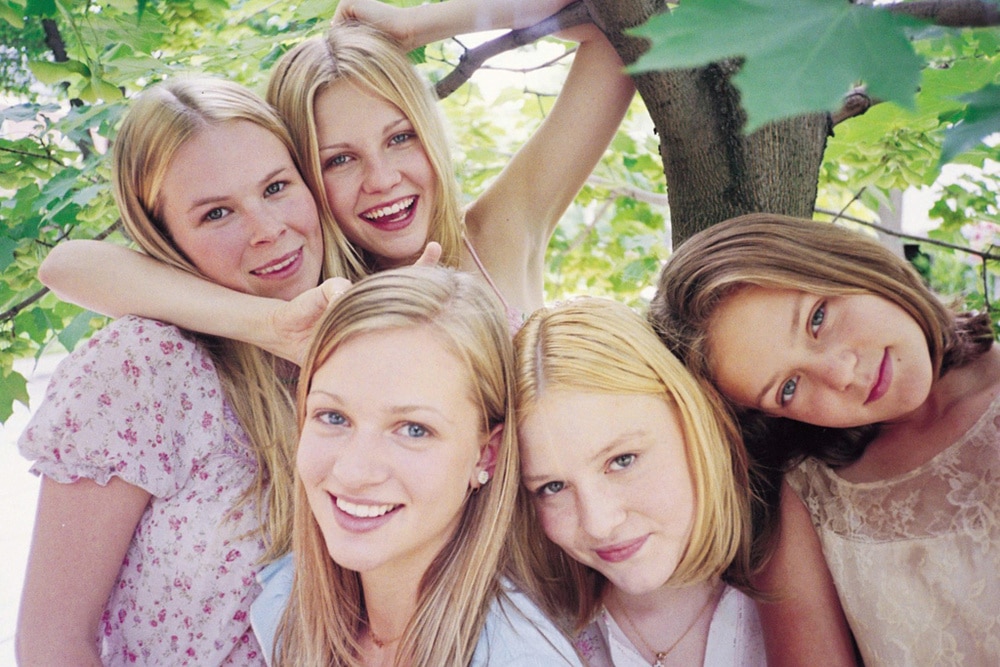 For this week's edition of 10 More Movies for Fashion Inspiration, we will be looking at the fashion from the 1999 film, The Virgin Suicides. The movie, directed by Sofia Coppola, tells the story of the five Lisbon sisters who are growing up in the suburbs during the 1970s. A group of boys try to piece together the Lisbon sisters' story and attempt to learn about the mystique surrounding them.
The Virgin Suicides is very ethereal and the fashion fits with the otherworldly vibe. The costume design is breezy and effortless with lots of simple dresses and sandals. The film also features a muted color palette and lots of delicate floral prints.
The Lisbon sisters walk the fine line between childhood and adulthood and their outfits reflect that.
If you want to channel the simple and ethereal style of the Lisbon sisters, check out these four outfits inspired by The Virgin Suicides:
Playground Love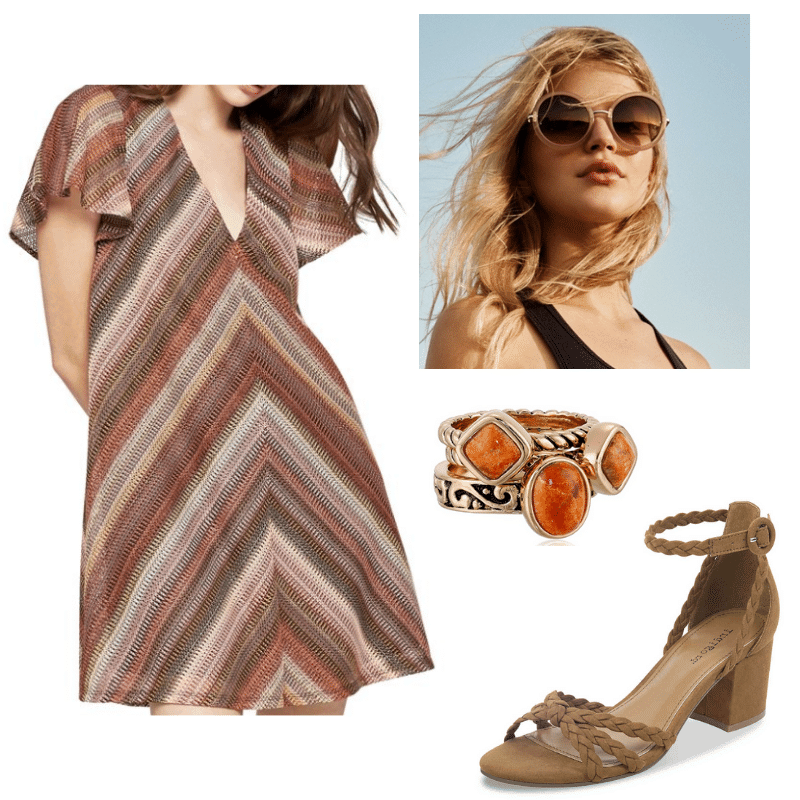 Products: Dress – BCBGeneration, Sunglasses – Urban Outfitters, Rings – Barse, Shoes – DSW
The weather will soon be getting warmer and this outfit is perfect for a beautiful spring day. The lightweight dress has chevron stripes — a very popular pattern in the '70s, so it definitely has that Virgin Suicides vibe. Large-framed sunglasses and heeled sandals continue the warm weather look, while boho-cool rings add a burst of color.
Sweet and Comfortable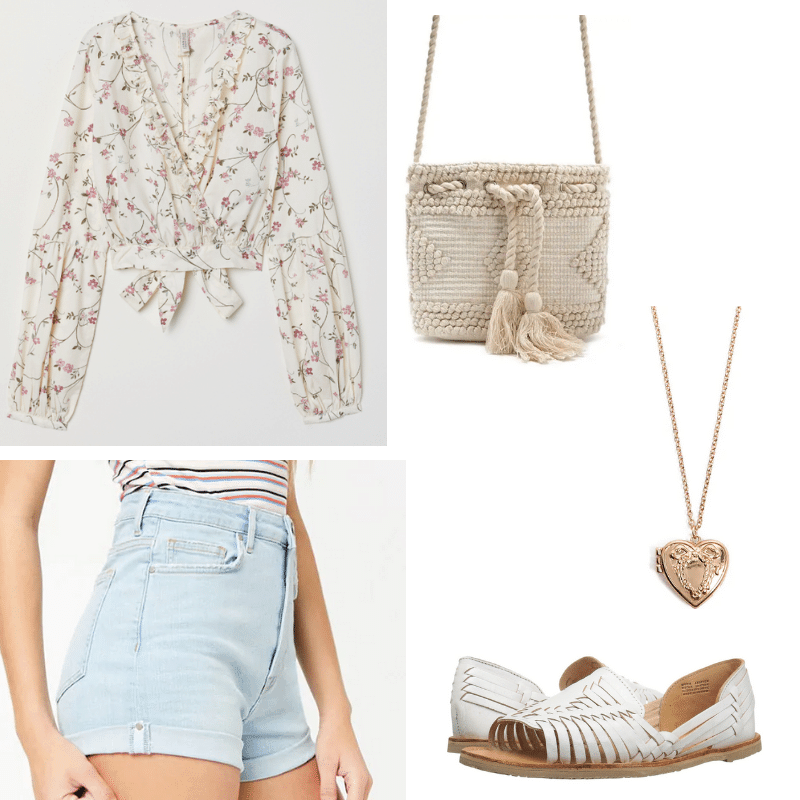 Products: Top – H&M, Shorts – Forever 21, Shoes – Zappos, Bag – Forever 21, Necklace – Forever 21
This outfit would be great for going out to lunch, running errands, or for any other casual daytime event. We're in love with these high-waisted shorts, which would look even better paired with a breezy floral top.
The woven sandals continue the low-key vibe, while a crochet purse channels the '70s in a trendy way. The Lisbon girls never over-accessorize, so just add a dainty locket necklace to finish this outfit.
Lacy Luxe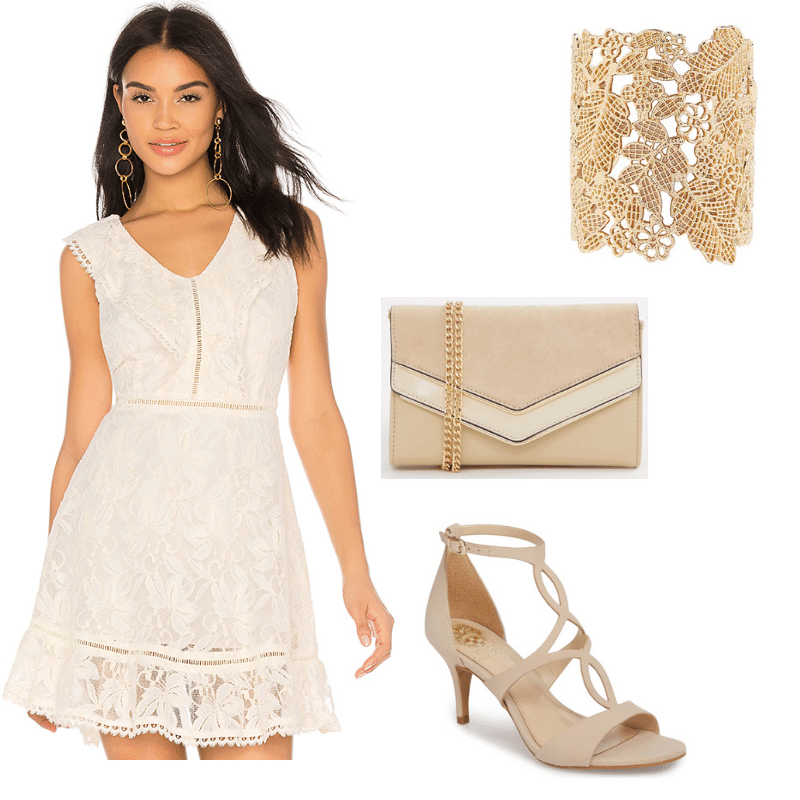 Products: Dress – BB Dakota, Shoes – Vince Camuto, Bag – ALDO, Bracelet – Forever 21
This lace-trimmed frock resembles the white dress youngest sister Cecilia wears in the film. And although it looks as comfortable as a nightgown, it would be perfect for a party. Add a whimsical touch with an intricate statement bracelet and keep up the neutral color palette with strappy heels and a coordinating clutch.
1970s Casual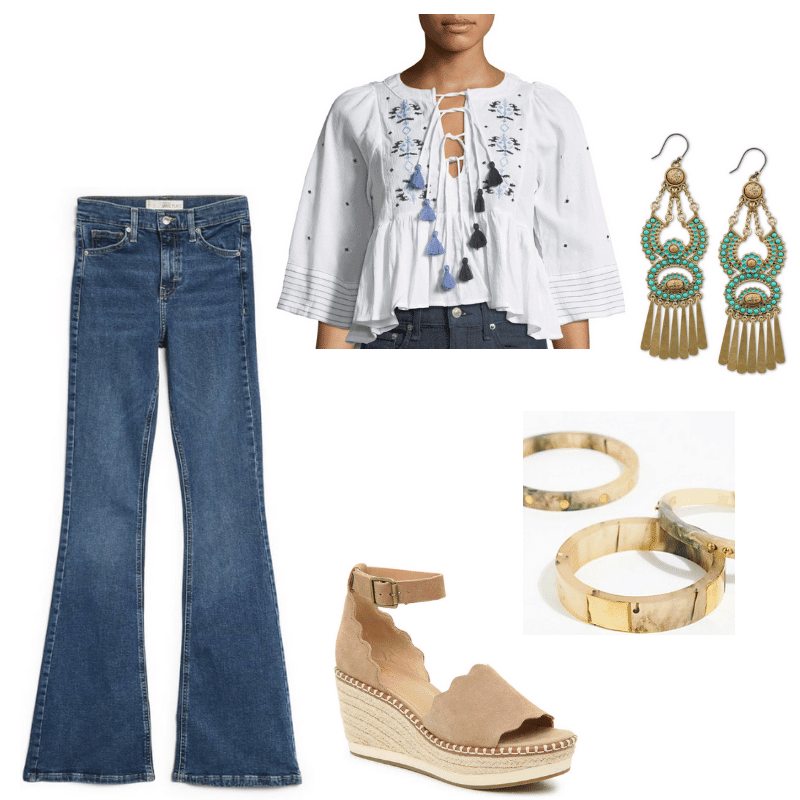 Products: Top – Last Call, Jeans – Topshop, Shoes – DSW, Earrings – Lucky Brand, Bracelets – Free People
If you want to add '70s flair to your wardrobe, look no further than this outfit. The embroidered top is breezy and comfortable, especially when pared with dark wash, wide-leg jeans.
These tan wedges balance out the jeans by elongating the legs, while adding a bohemian touch to the look. Add some fun accessories, like these resin bangles and turquoise earrings, to complete the ensemble.
Feeling inspired?
What do you think of this ethereal type of fashion? Do you believe less is more? Have you ever seen The Virgin Suicides? Do you think the outfits capture the look and feel of the film? Leave a comment and let us know!
Editor's note: This post was originally published in 2010; it was completely updated and revamped in 2019 with new photos, outfit sets, and information.