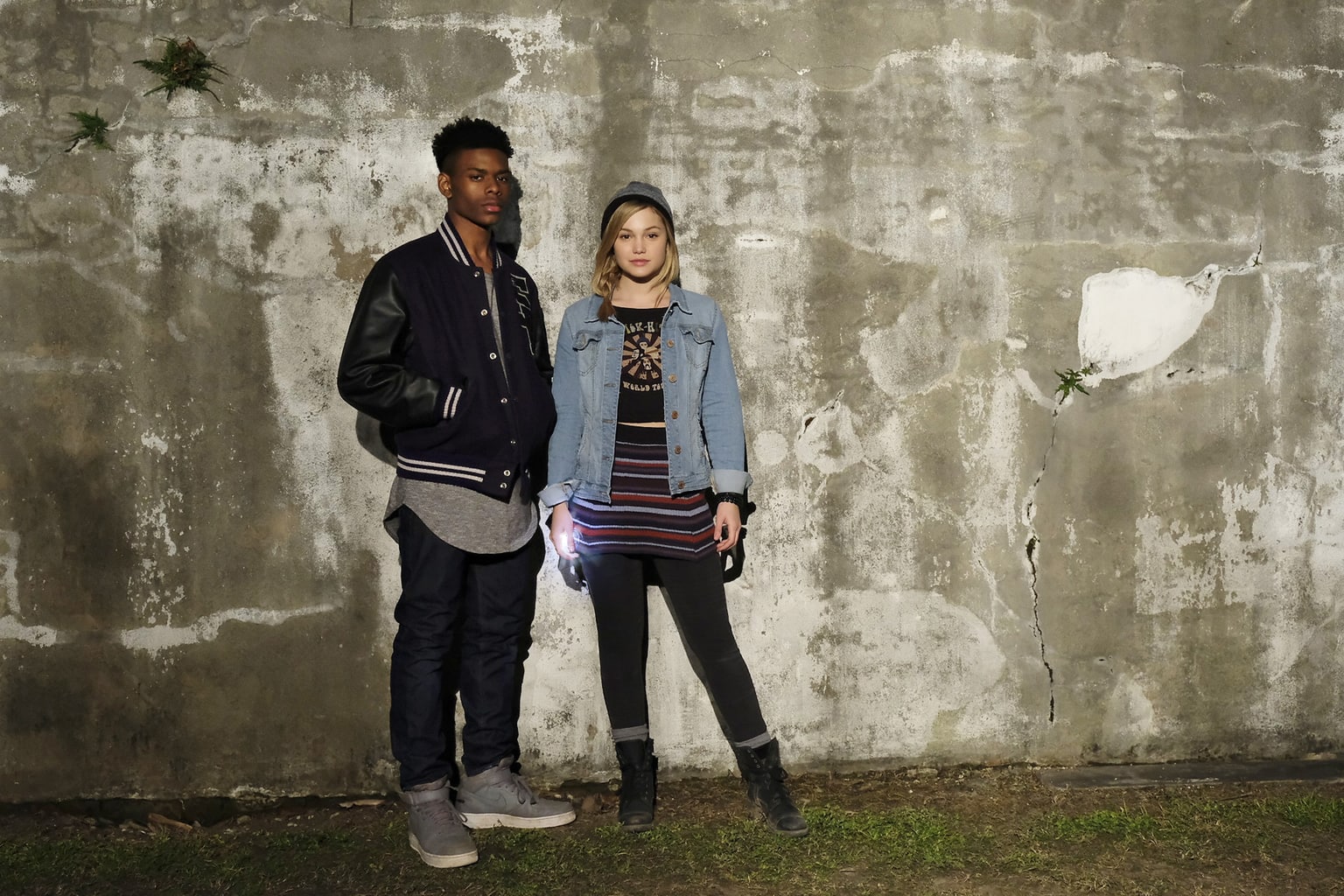 I'm not one who actively seeks out teen dramas, but after seeing Freeform's (*coughs* ABC Family) commercial for Marvel's Cloak & Dagger, I was pretty stoked! Set against the backdrop of New Orleans, with beautiful dark and gritty visuals, such as graveyards, old abandoned churches, and dark alleyways, we learn about Cloak & Dagger's two protagonists.
Tandy is a scrappy girl who turns to a life of crime and drifts between her mother's home and the streets of New Orleans, years after her father was killed in a car accident. Tyrone is a straight-laced student and basketball all-star who silently mourns the murder of his brother that he too lost on the same night of Tandy and her father's car accident. Due to fate driving them to cross paths, Tyrone and Tandy gain "yin and yang"-like superpowers on that devastating night and rediscover these powers years later after another chance encounter.
Ever since the success of Netflix's Jessica Jones, it seems like TV stations can't wait to develop their own Marvel superheros into live-action adaptations. Cloak & Dagger even follows the same formula as Jessica Jones:
Main characters who are damaged by their past traumas and have trouble coping, even turning to drug addictions – Check!
The development of powers following the death of the protagonists' parents – Check!
Characters that are emotionally unavailable – Check!
Rather than being like Marvel's movie characters (i.e. Thor, Spider-Man, or Captain America), who are certain their destinies involve saving the world or at least their neighborhood, Tyrone and Tandy seem to follow in the footsteps of Jessica Jones. They are normal people who just happen to have superpowers.
While Cloak & Dagger starts off a bit slow and offers little comedic relief, there are some interesting elements that make it a show worth sticking around for. Other than the great chemistry between the main characters, the plot seems laser-focused on taking on the greedy capitalist cooperation, Roxanne. Also, during the few times we see our protagonist's CGI superpowers, they are beautifully done!
Now that you have my two cents on this binge-able series, let's talk Tandy's style!
Tandy's personal style would be described as "feminine tomboy". Most of her outfits look as if they were lifted straight out of an American Eagle catalog. While on occasion, Tandy is seen wearing formal dresses or club wear, most of the time she's in simple and comfortable apparel.
I've put together three casual looks inspired by Tandy's fashion in Cloak & Dagger. Check them out below:
Outfit #1: Vintage and Thrifted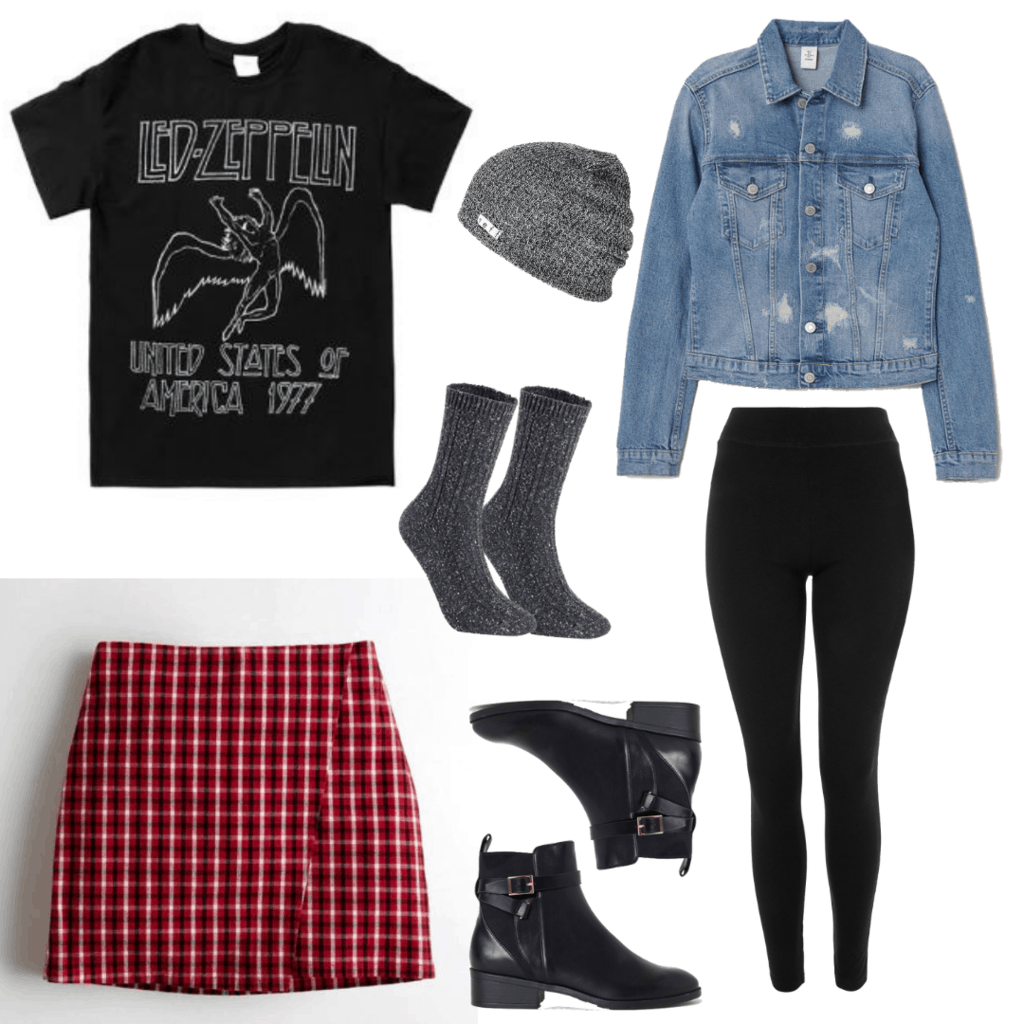 Products: Shirt – Hot Topic; Jacket – H&M; Skirt – Hollister; Beanie – Zummiez; Socks – Walmart; Leggings – Charlotte Russe; Boots – H&M
In the main photo at the top of this post, Tandy is seen rocking the ultimate fall outfit! She is wearing an assortment of clothing her character most likely thrifted. This includes a black vintage cropped t-shirt, a gray beanie, a rugged denim jacket, a jersey-knit mini skirt, leggings, crew socks, and ankle boots.
If you don't have time to search all the local Goodwills for the perfect vintage t-shirt, Hot Topic is a great store to find a band shirt for whatever group you may like. You can even fake the vintage look with this tutorial from Style Girlfriend on how to distress new band shirts.
Outfit #2: Flannel and Distressed Jeans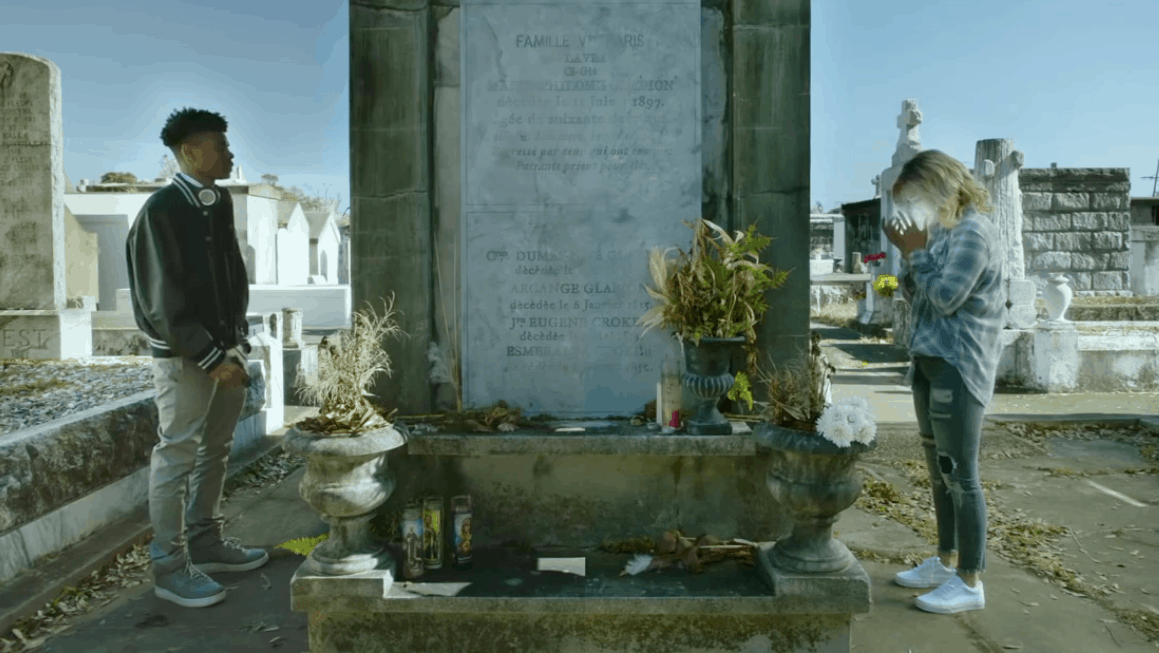 Remember how I said Tandy probably shops a lot at American Eagle? Well, she wears a lot of flannels and American Eagle has always been my go-to source for these plaid blouses.
One thing that I absolutely love from Tandy's wardrobe is her distressed green skinny jeans. They look good with just about anything! And they offer variety in Tandy's often monotonous use of denim.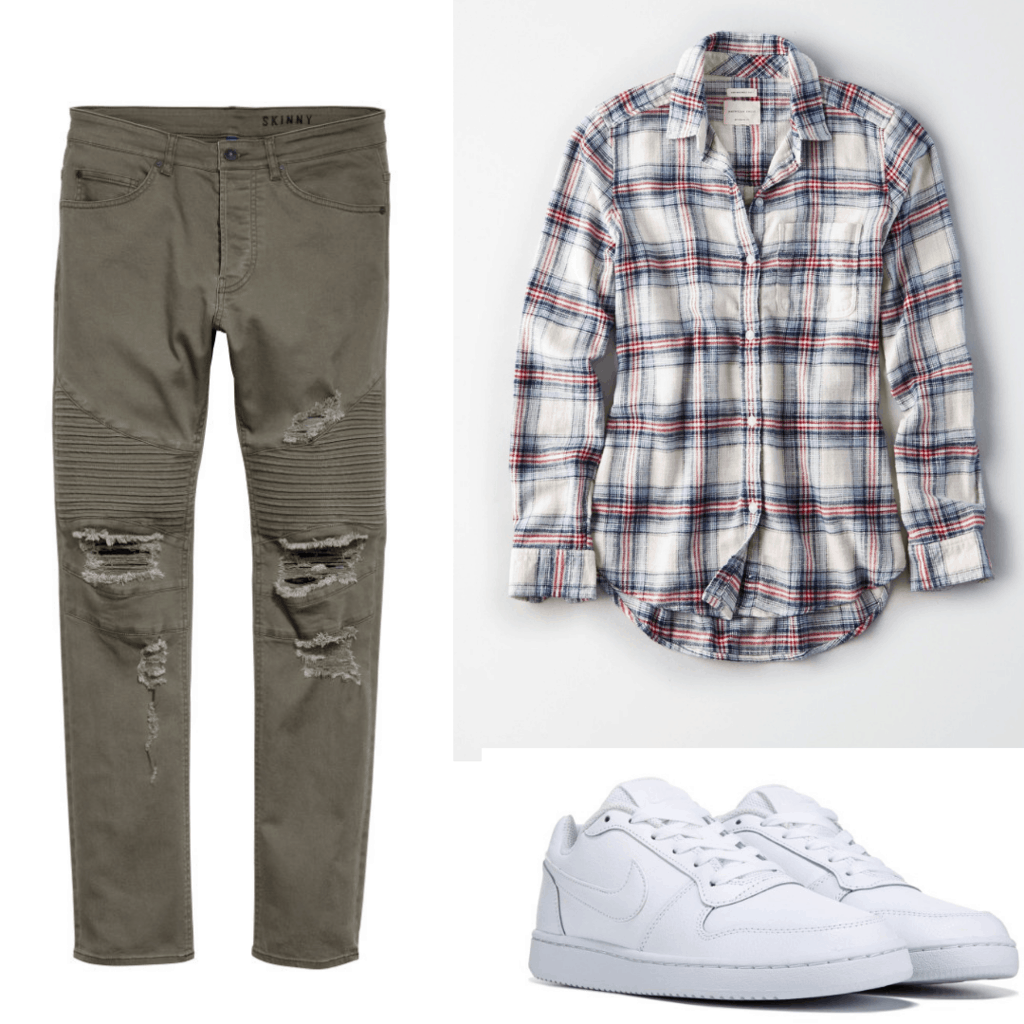 Products: Shirt – American Eagle; Jeans – H&M; Shoes – Rack Room Shoes
For an outfit that would be better fitted for a pumpkin patch than a New Orleans graveyard, pair a light pastel and jewel-toned flannel with green distressed skinnies, and your favorite white tennis shoes.
Outfit #3: Distressed-On-Distressed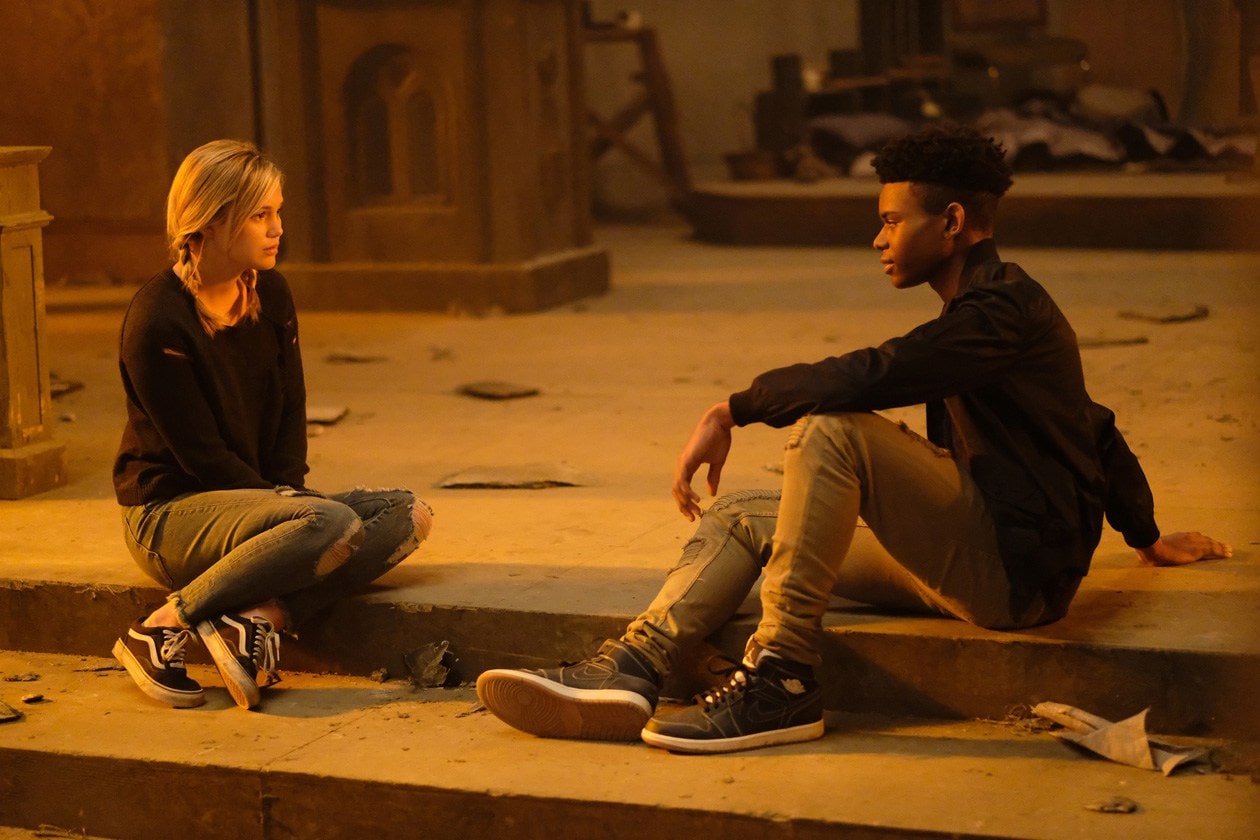 Normally, one distressed item is enough for me, but I'm feeling Tandy's ripped black sweater and green skinny jeans pairing. Yes… those skinny jeans again! Because we're college students and it's okay to wear the same items over and over again; it's better for our bank accounts.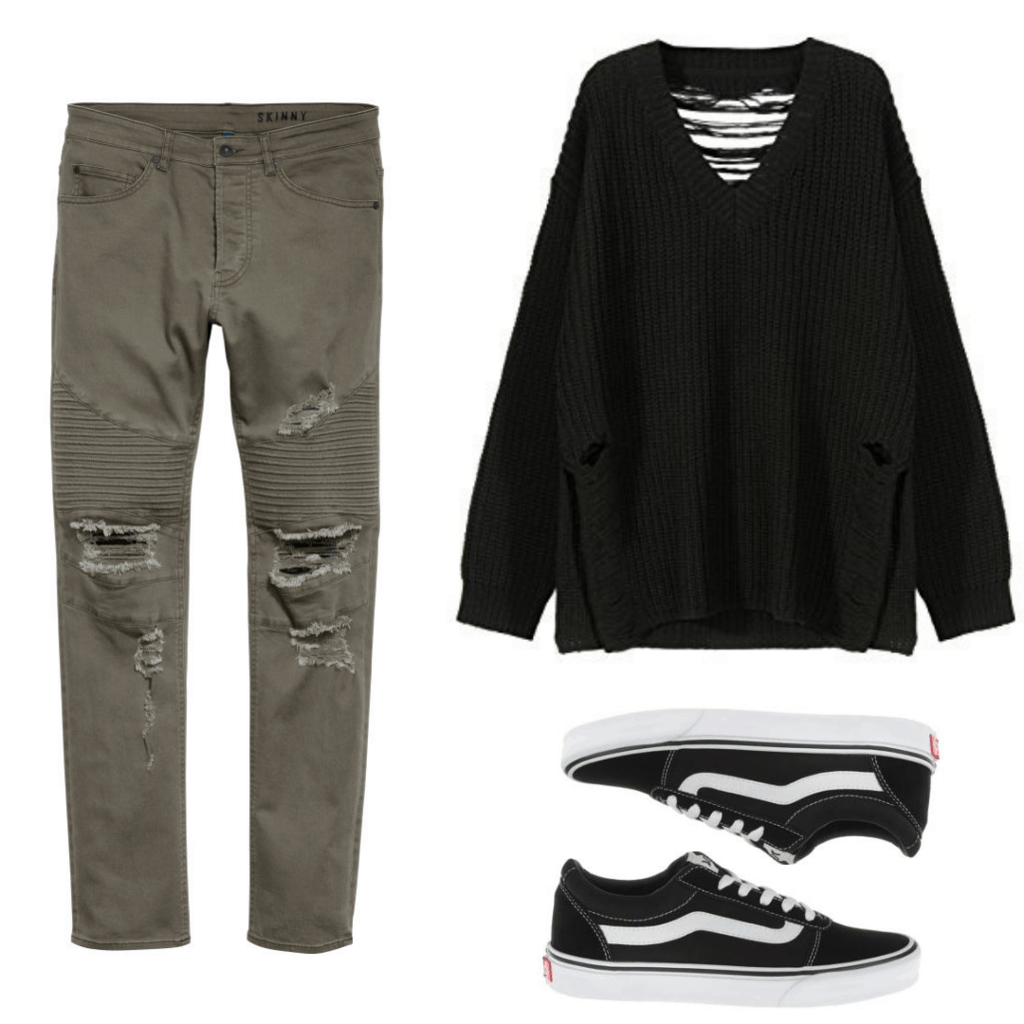 Products: Shirt – Amazon; Jeans – H&M; Shoes – Vans
I think the distressed-on-distressed look could look like a complete mess, but it works well on Tandy because her outfit is kind of rock 'n' roll with the black-and-green combo and sweater fringe. If you decide to take on this outfit, don't forget to add some cool kicks to complete the look!
What do you think?
What is your opinion on this new Marvel series? Do you like Tandy's style? Is it similar to your own? Let us know in the comments below!