Welcome back to another week of style inspired by the incomparably beautiful films of Studio Ghibli. Last week, I covered my top three favorite films from the studio's repertoire, and this week I'll be covering three more of my favorites!
Make sure you go check out Part 1 if you missed it, but here's a brief recap: Studio Ghibli (sometimes referred to as the "Disney of Japan") has been making incredible feature-length animes since 1986, and is famous for films with stunning animation, compelling plots, and complex, realistic characters (especially their strong female protagonists!).
Let's jump into the next three Studio Ghibli films that I think can also be used for style inspiration: Spirited Away, The Secret World of Arrietty, and Princess Mononoke.
Spirited Away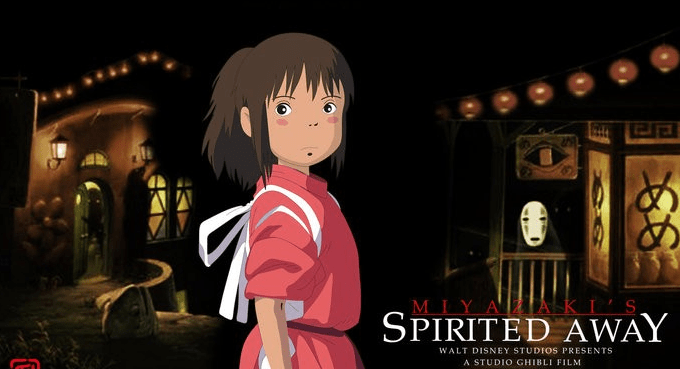 Spirited Away, released in 2001, may not have been Studio Ghibli's first film, but it has definitely been its most successful. (So much so that it has its own post on CF already!) The film became the highest grossing film in Japanese history when it was released, is often ranked as one of the best animated films in history, and won the Academy Award for Best Animated Feature at the 75th Academy Awards.
The story follows a young girl named Chihiro who is accidentally trapped in the spirit world while traveling with her parents to their new home. Chihiro must use her own resourcefulness to both escape from the spirit world and free her parents, who have been turned into pigs.
Screenwriter and director Hiyao Miyazaki has stated that he wrote the movie because he didn't feel that young girls had a relatable female hero their own age that they could look up to. Interestingly, Spirited Away (in typical Hayao Miyazaki fashion) was created without a script.
Products: Tee – ASOS, Shoes – Foot Locker, Earrings – Hot Topic, Dress – Nordstrom, Bracelet – Hot Topic, Socks – Forever 21
Chihiro's most recognizable look is the robe she wears in servitude at Yubaba's bath house, but the outfit she's wearing when she is first trapped in the spirit world is way more useful for everyday inspiration.
Transform her green-and-white-striped shirt and orange shorts into a gray and white striped top worn under a burnt orange strappy dress for a trendy vibe. Then pair these with optional white knee socks for a cutesy look and some complementary grey-and-orange sneakers.
Finally, accessorize with some movie-inspired finishing touches, like this No-Face bracelet and these dragon earrings to represent Haku.
The Secret World of Arrietty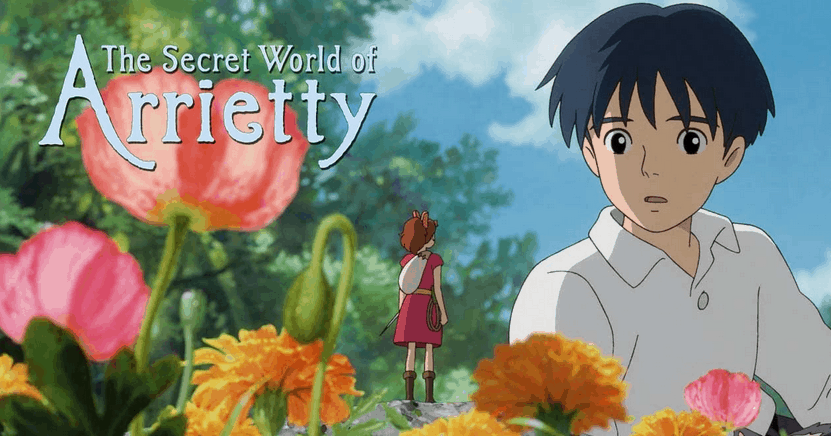 The Secret World of Arrietty is based on the book The Borrowers by Mary Norton, and is about a family of tiny people who live in the walls of a human house, "borrowing" (stealing) small things in order to survive.
The film is about the young daughter of the family of Borrowers, Arrietty, who breaks the one rule of secrecy held by her family by befriending a human boy.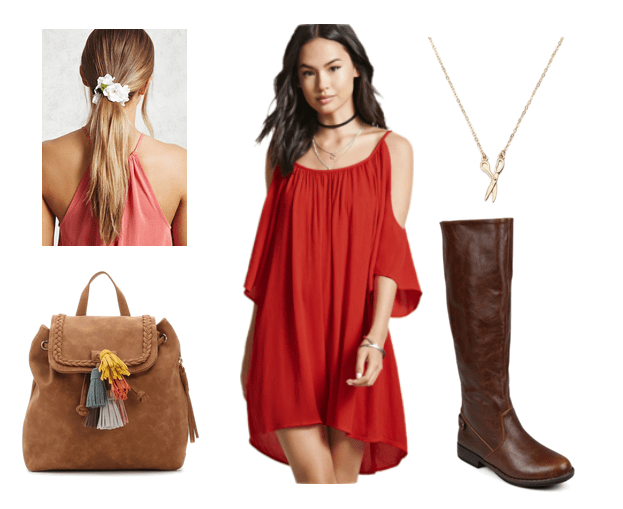 Products: Hair Tie – Forever 21, Backpack – DSW, Dress – Forever 21, Necklace – Inspired Silver, Boots – DSW
Arrietty's look is a mix of soft, feminine pieces and tougher, edgier ones. Get this look for yourself with a red cutout-shoulder dress and a floral hair tie, paired with some sleek brown riding boots and a brown knapsack featuring an eclectic assortment of tassels.
Arrietty and her family are "borrowers," collecting (and occasionally wearing) the things they take from the humans' house, so add a necklace with a charm in the shape of a household object, like these scissors, as the finishing touch.
Princess Mononoke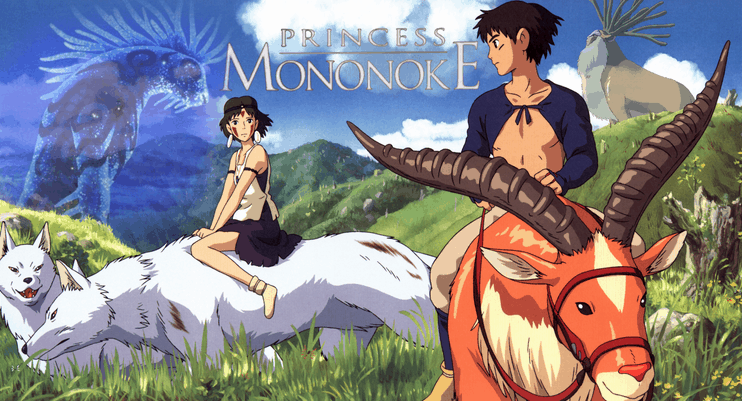 Princess Mononoke (which we've also featured in its own post on CF before!) is one of the most popular films in the Studio Ghibli repertoire, and unlike most of the other films, is uniquely lacking in terms of humor or whimsy.
Instead, it has a much darker, more violent tone, and follows a young prince who, after becoming cursed by a boar demon, leaves his village to seek a cure and instead becomes embroiled in a fierce battle between the citizens of Irontown (who wish to cut down the forest for resources) and the forest gods, led by the Forest Spirit and championed by San, a human girl raised by wolves.
The primary theme is obviously the environment, but unlike other "environmentally-conscious" films, this story is more about the morally ambiguous balance between humanity's need for growth and nature's need for preservation.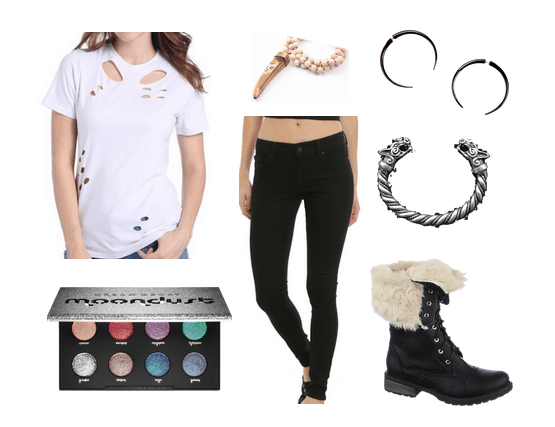 Products: Shirt – Walmart, Eyeshadow – Sephora, Necklace – Etsy, Pants – Hot Topic, Earrings – Hot Topic, Bracelet – Sons of Vikings, Shoes – Shiekh Shoes
"Mononoke" is not a character in its eponymous film, but rather the Japanese word for "spirit" or "monster". The girl whom it is referring to is actually named San, and is inarguably the toughest female character in the entire Studio Ghibli repertoire.
Raised by wolves and originally maintaining a deep hatred for humans, San is tough, and her character design includes simple white and black clothing accented by animal furs, fangs, and claws.
This look can be easily achieved with a distressed white t-shirt, black jeans, and wolf-inspired accessories like this wolf cuff, fang necklace and earrings, and fur-trimmed boots. With a character as fierce as San, this is definitely the time to try out some fierce makeup, like this Moondust palette for a seriously unique sort of smoky eye.
What do you think?
Which Studio Ghibli film is your favorite? Which of these inspires you the most? Let me know in the comments!