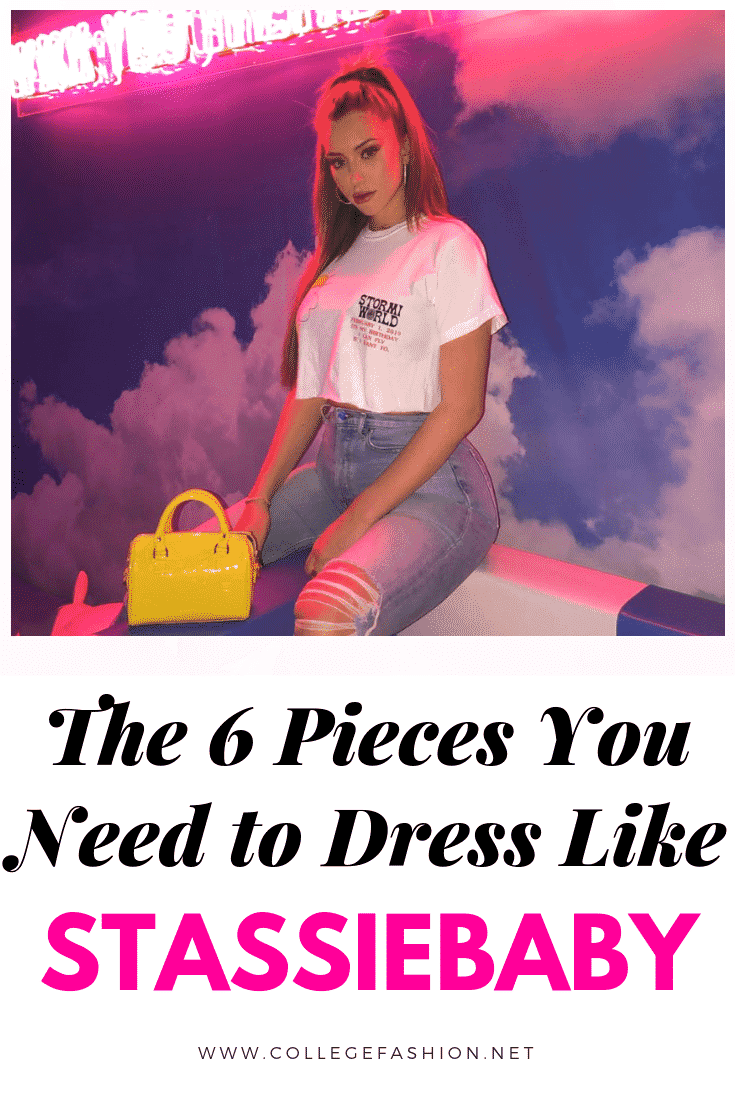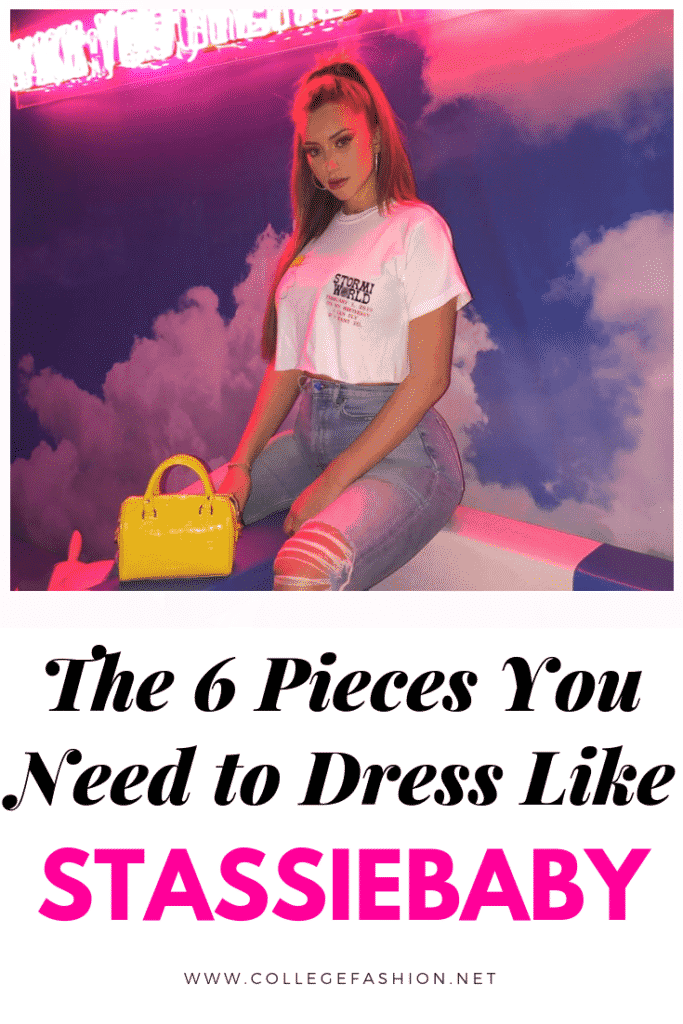 Anastasia Karanikolaou, most commonly known by her instagram handle, StassieBaby, is another of Kylie Jenner's besties, who appeared on keeping up with the Kardashians, and has been a good friend of Kylie's since they were younger.
(ICYMI, we covered Kylie Jenner's style and Jordyn Woods' style previously, so check those posts out for more on them!)
Stassi has a huge following of her own on snapchat and instagram, and in 2017, she also started making vlogs about her daily life on Youtube, which range in topic from makeup tutorials to food, travel, and even plastic surgery.
Stassi doesn't want to be just another social media influencer, though. In an interview given in 2014, Stassi said "In 10 years I hope to see myself modeling a lot and working in the entertainment business."
Five years later, and it seems like she's been working hard at making her dreams come true! In February, she launched a Valentine's day collection in collaboration with Oh Polly, and she was previously featured for a profile on Good American's website, Khloe Kardashian's denim label.
Stassiebaby Style 101
When it comes to fashion, Stassi's style is very versatile. She pairs a lot of night time dresses with casual pieces, which is great if you want to look fabulous while staying comfy.
She seems to like plain, dark colors, and not a lot of patterns, but a lot of different textures, such as velvet, sequins, etc.
I would say her style is sweet and simple with a twist. She definitely has an instagram model kinda vibe, but she sometimes tones it down by mixing it up with understated, simple pieces that give her a girl next door look.
If you're a jeans and hoodie kinda girl, you will love Stassi's style, because the pieces she wears are so easy to dress up or down according to the occasion, and more importantly, they're comfortable.
Keep on reading to discover the 6 essential pieces in Stassi's wardrobe…
1. Jeans
Stassi really loves denim. Scrolling through her instagram, you'll see her pairing jeans with t-shirts or long sleeve tops for a casual outfit, or with bodysuits or crop tops for a more flirty look. Denim is a Stassiebaby style staple.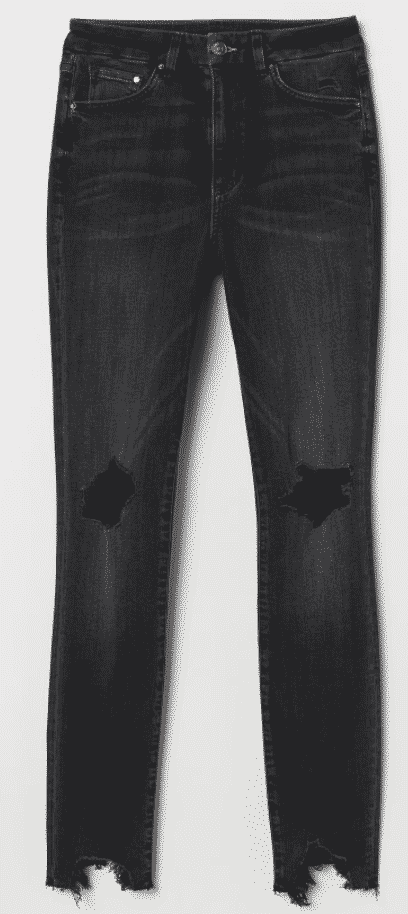 Product: Black Jeans – H&M
2. Oversized Sweaters
Oversized sweaters or sweater dresses are another favorite of Stassi's, and it's easy to understand why. They're really cozy, and you only have to add a pair of sneakers or heels to make an outfit out of them.
They're great to wear to classes, because they're a little more dressy than say, a hoodie and yoga pants, but they're low-effort and comfortable.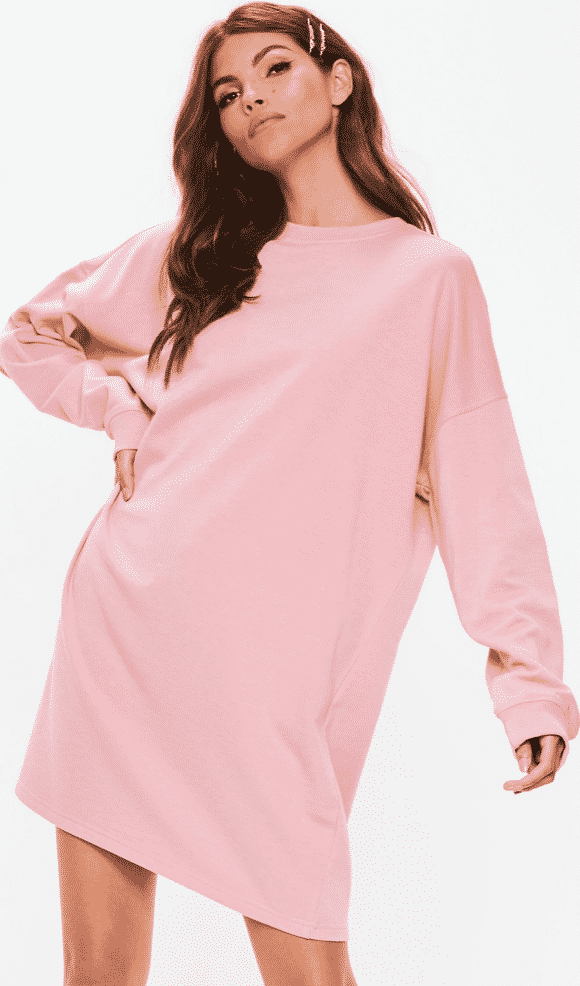 Product: Sweater dress – Missguided
3. Joggers
Joggers are a college girl's best friend: They're comfy and simple, and the outfit possibilities are endless.
You could try a joggers, cropped hoodie and sneakers combo, like Stassi does above, or you could pair them with a bodysuit, depending on your style and the occasion.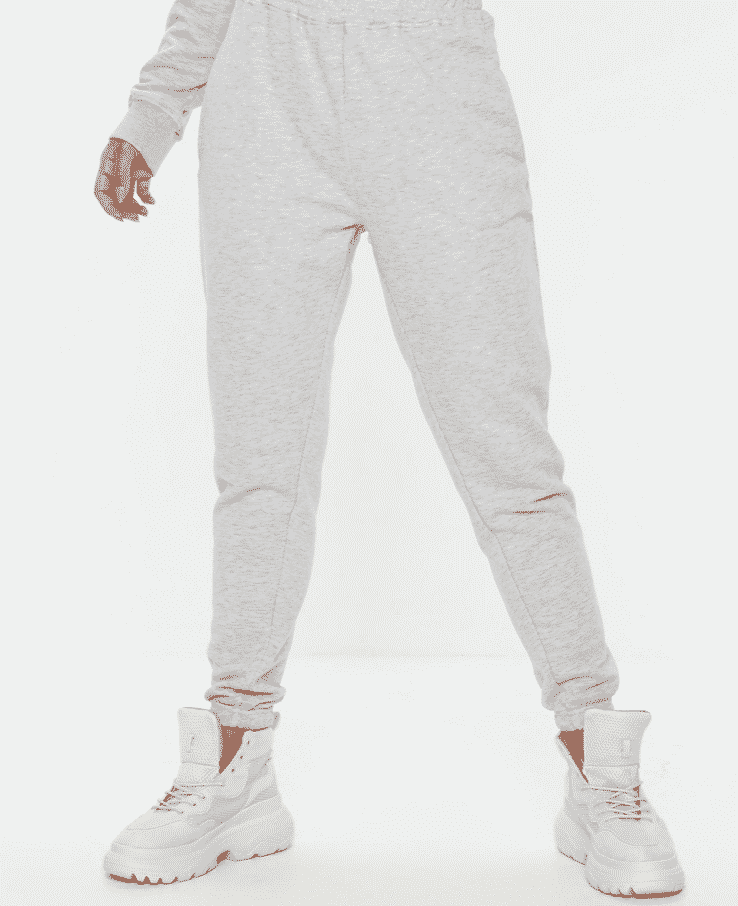 Product: Grey Joggers – Missguided
4. Turtleneck
The turtleneck is a fashion classic. It's a blast from the past that has technically never gone out of style. These past few seasons, however, the turtleneck has earned itself a place in the fashion spotlight.
A turtleneck top is a great piece because you can pair it with virtually anything. Like Stassi, you could try a turtleneck and jeans combo, but you could also wear yours with sweatpants and sneakers, or a nice skirt and heels. The possibilities are endless, really.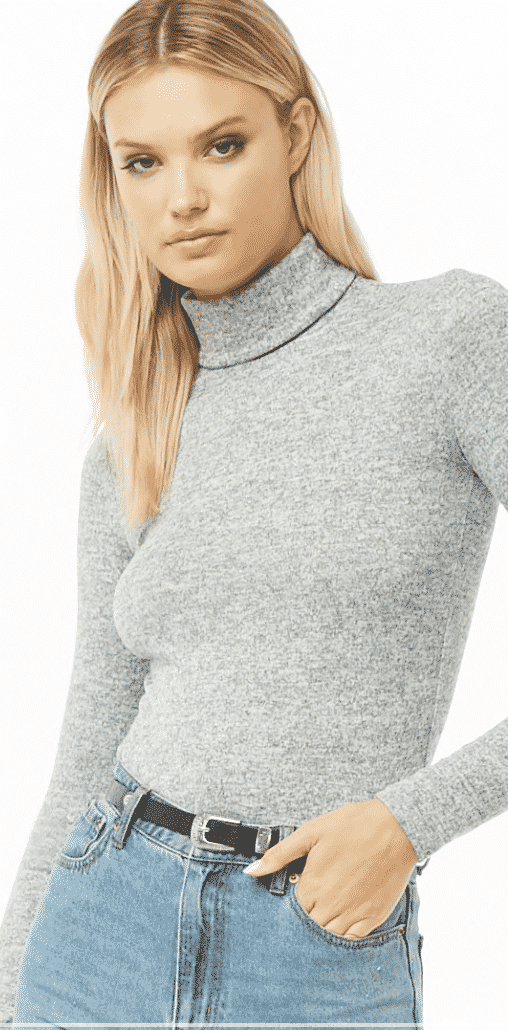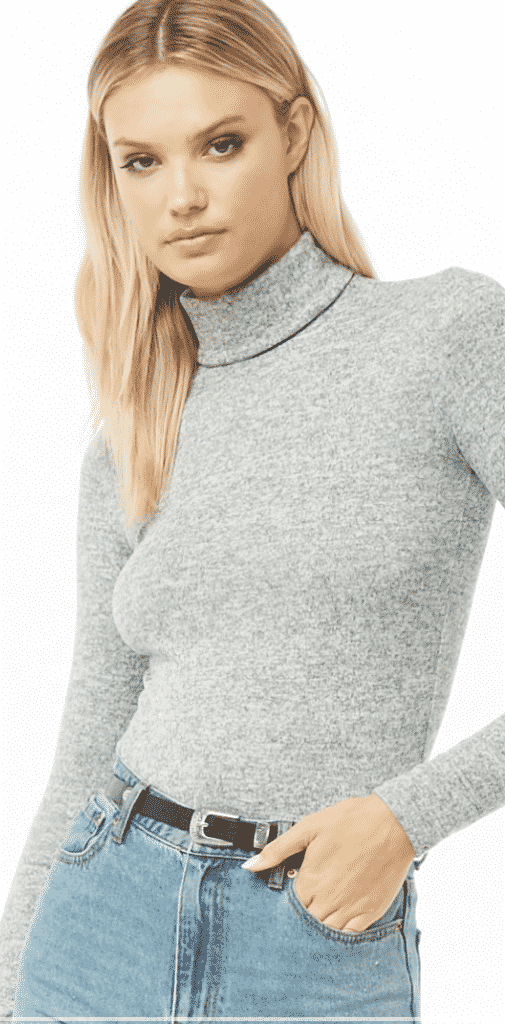 Product: Grey Turtleneck – Forever 21
5. Hoodies
Hoodies are another Stassiebaby style must-have. She often pairs them with jeans, leggings or cycling shorts, and sneakers.
Depending on your personal style, you could go for an oversized hoodie and sneakers such as Nike Air Force 1s, or a shorter, tighter hoodie with jeans and boots. Whatever you opt for, hoodies are a great piece to have in your wardrobe.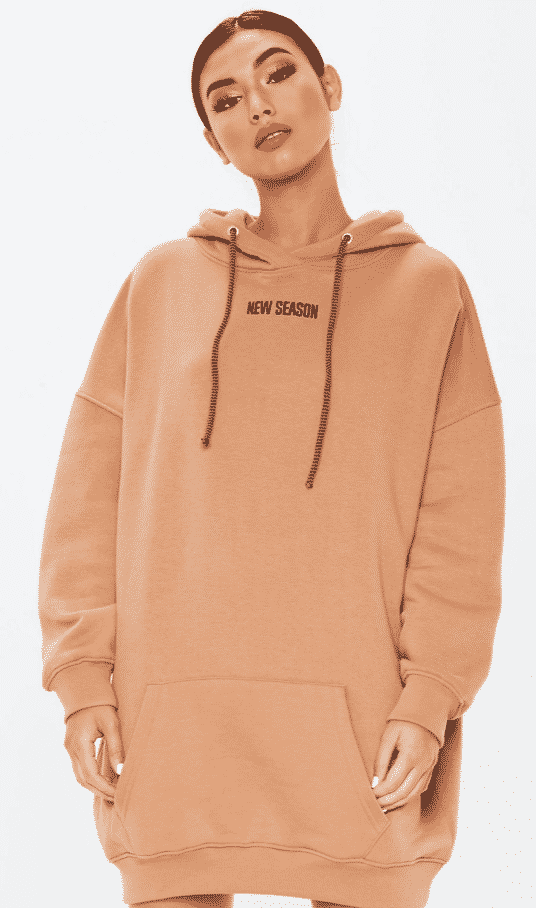 Product: Cream Hoodie – Missguided
6. Bodysuit
Stassi can often be seen wearing glittery and sequinned bodysuits, paired with jeans or skirts.
Fancy bodysuits are a great addition to your wardrobe because you can make many outfits with them, and they're particularly perfect for nights out. This particular bodysuit, below, comes from Stassi's very own collab with Oh Polly.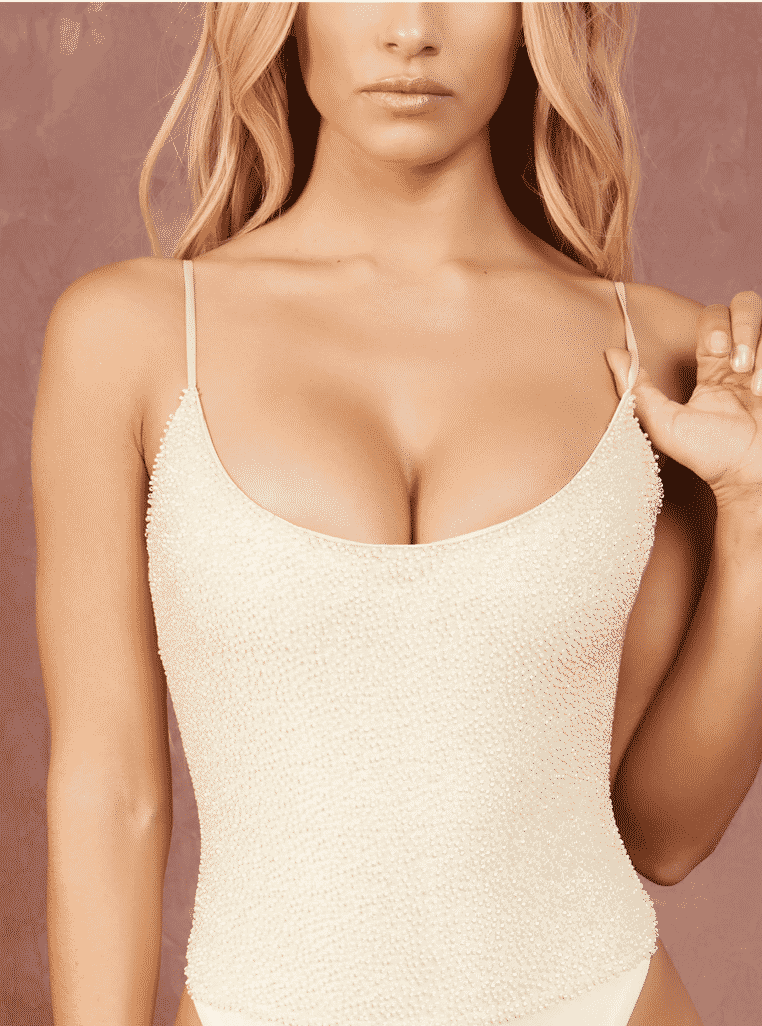 Product: Bodysuit – OhPolly
What do you think of Stassiebaby's style?
What's your favorite piece from Stassi's essentials? We'd love to hear your thoughts in the comments.