From the costumes to the set, from the words of the script to the movements of the actors, everything on stage tells a story. Stage-Inspired Fashion adds a little drama to everyday style.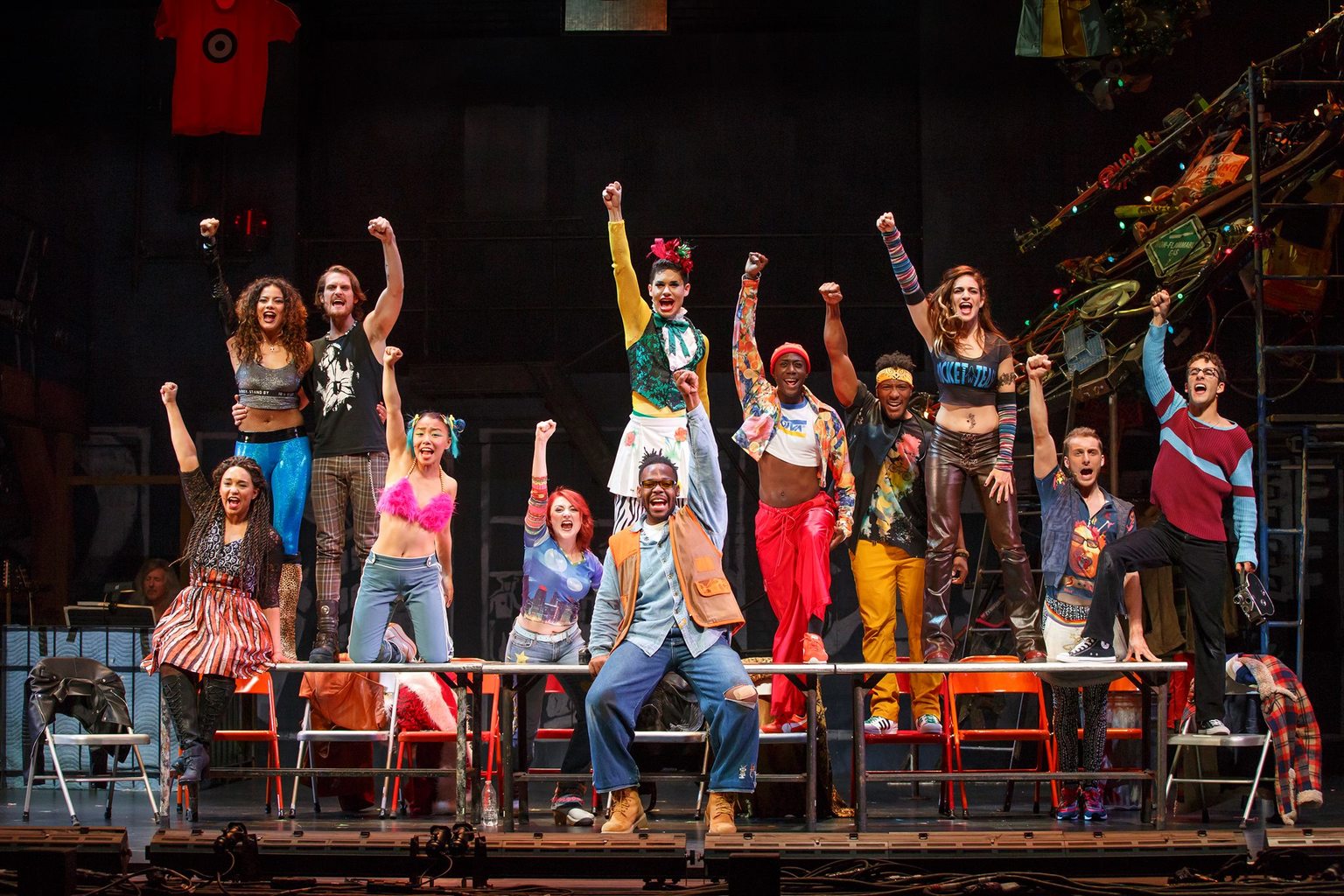 Since the 20th Anniversary Tour is in full swing, I thought it was time to revisit Rent!
Behind the Scenes
Rent is Jonathan Larson's loose adaptation of the opera La Bohème. Set in New York City in the early 1990s, it follows a year in the lives of young, struggling artists affected by HIV/AIDS. For many people, including me, Rent was a gateway drug to musical theatre–it introduced a lot of people to the modern musical scene.
If you're not familiar with the show, I highly recommend listening to the original Broadway cast recording! Rent is almost entirely sung-through, and the catchy rock score showcases the voices of all of the company members.
Although there are so many great characters in this show, today I'm focusing on three of my favorites: Mark, Angel, and Mimi. I'm reimagining their iconic costumes from the original production using today's fashion trends. Keep reading to see all three outfits inspired by Rent!
Mark Cohen
From here on in, I shoot without a script.
See if anything comes of it.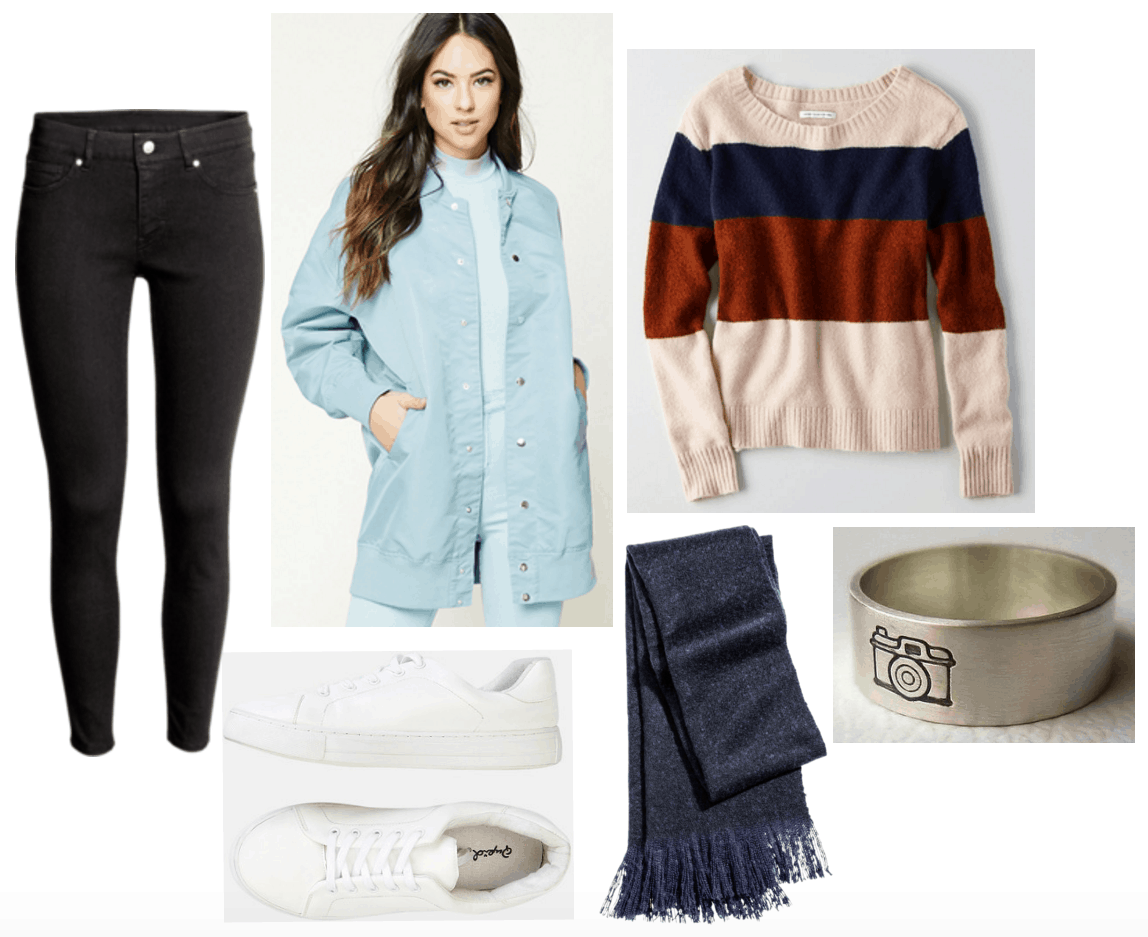 Products: Sweater – American Eagle, Pants – H&M, Jacket – Forever 21, Sneakers – Wet Seal, Scarf – H&M, Ring – Etsy
Mark, the narrator, is a filmmaker faced with a choice: Should he make his documentary and not earn any money OR sell out and work for a seedy news network? Because he's often behind the camera, he worries that he's not engaged enough with his community of friends.
For a practical outfit inspired by Mark, pair a colorblocked sweater with plain black jeans and white sneakers. Keep warm with a navy knit scarf and a baby-blue bomber jacket. Mark wouldn't be complete without his camera, so accessorize with a silver camera ring.
Angel Dumott Schunard
Today for you, tomorrow for me!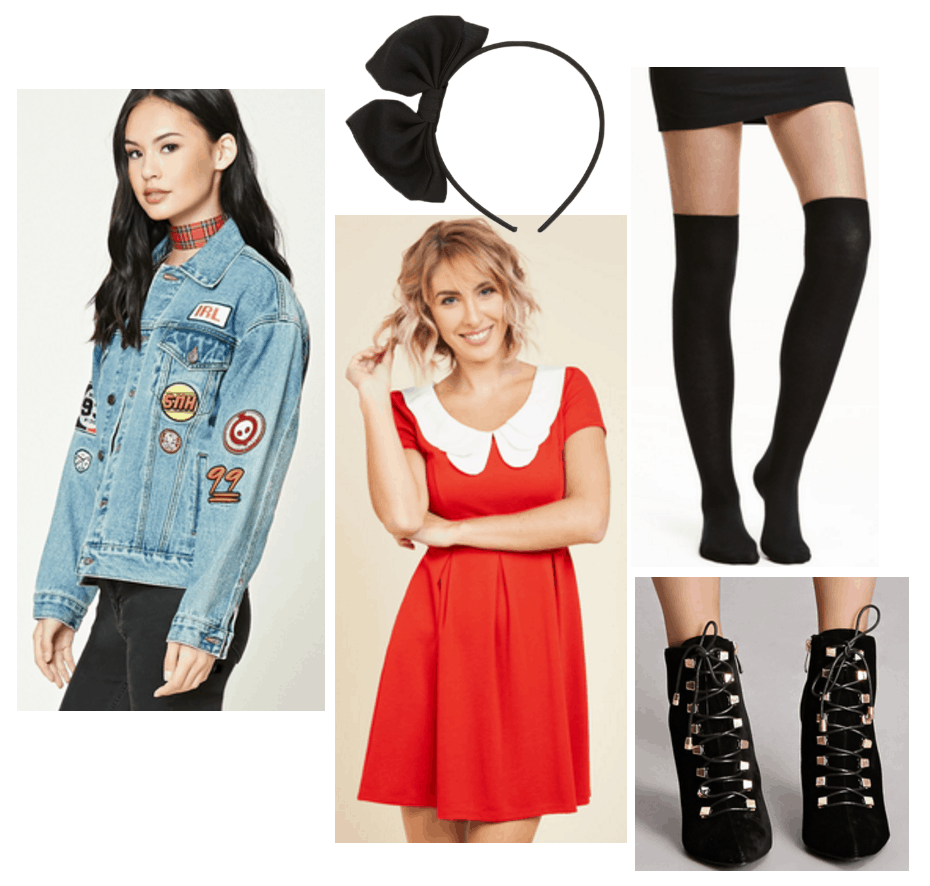 Products: Dress – ModCloth, Jacket – Forever 21, Socks – H&M, Boots – Forever 21, Headband – Forever 21
Angel is a talented street musician who somehow makes a Santa costume look fashionable. The play doesn't define Angel's gender–she is usually played by a male actor, she often wears skirts and dresses, and other characters refer to her with both male and female pronouns. Angel has AIDS and struggles more and more with her illness as the show goes on.
For a more wearable take on Angel's Santa costume, put on a bright red mini dress with thigh-high socks and high-heeled velvet boots. Looking at her costume's appliqué details, it's safe to say that Angel would love the patch and pin trend currently happening. Throw on a patched denim jacket, and finish the look with a huge bow headband.
Mimi Marquez
There is no future, there is no past.
I treat each moment as my last.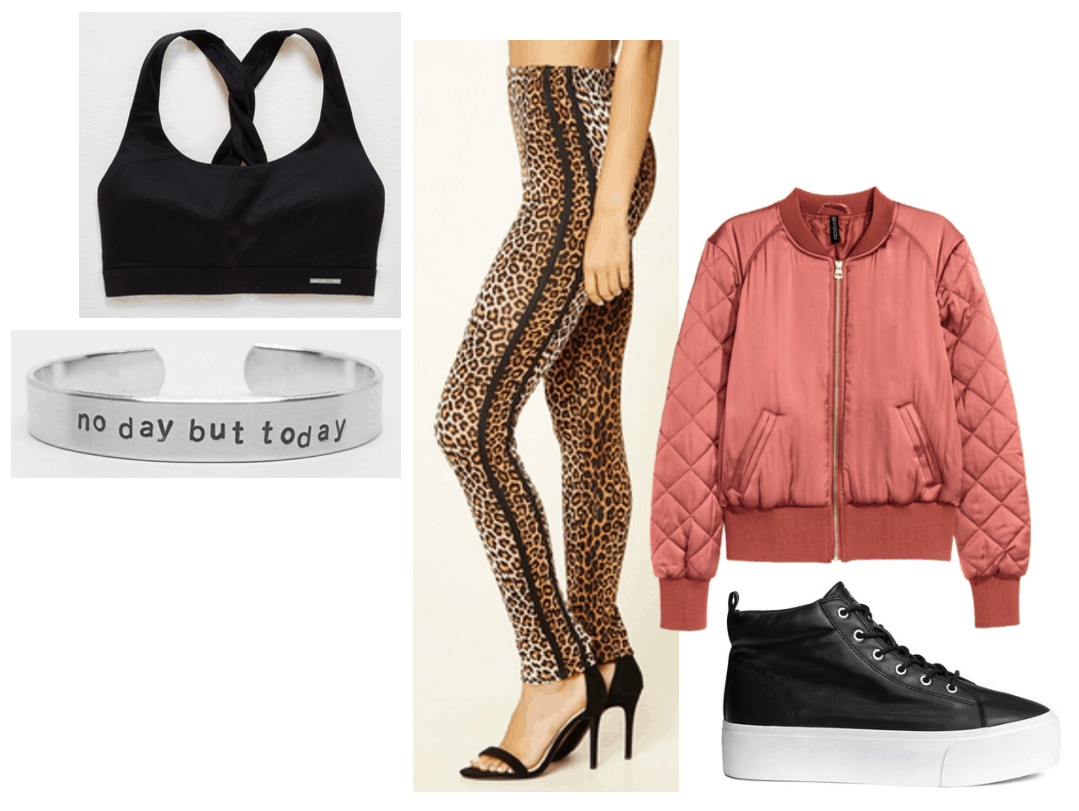 Products: Bra – Aerie, Leggings – Forever 21, Bomber – H&M, Sneakers – H&M, Bracelet – Etsy
Mimi is an HIV-positive erotic dancer battling heroin addiction. She's nineteen when the play begins, which seemed so old when I first watched Rent and seems so young now. She believes in living in the moment, and she is the source of the play's tagline "no day but today."
To capture Mimi's bold athleisure style, pair a black sports bra with tuxedo-stripe leopard print leggings. Add high-top platform sneakers, a bright satin bomber jacket, and a bracelet that displays Mimi's most famous line.
Epilogue
I'm sad to say that this is my last post for Stage-Inspired Fashion and CF. Thank you so much for reading my column for the past few semesters!
Your Thoughts?
Were you ever a Rent-head? Have you seen the musical or the movie? Which character is your favorite? Let us know what you think in the comments below!