From the costumes to the set, from the words of the script to the movements of the actors, everything on stage tells a story. Stage-Inspired Fashion adds a little drama to everyday style.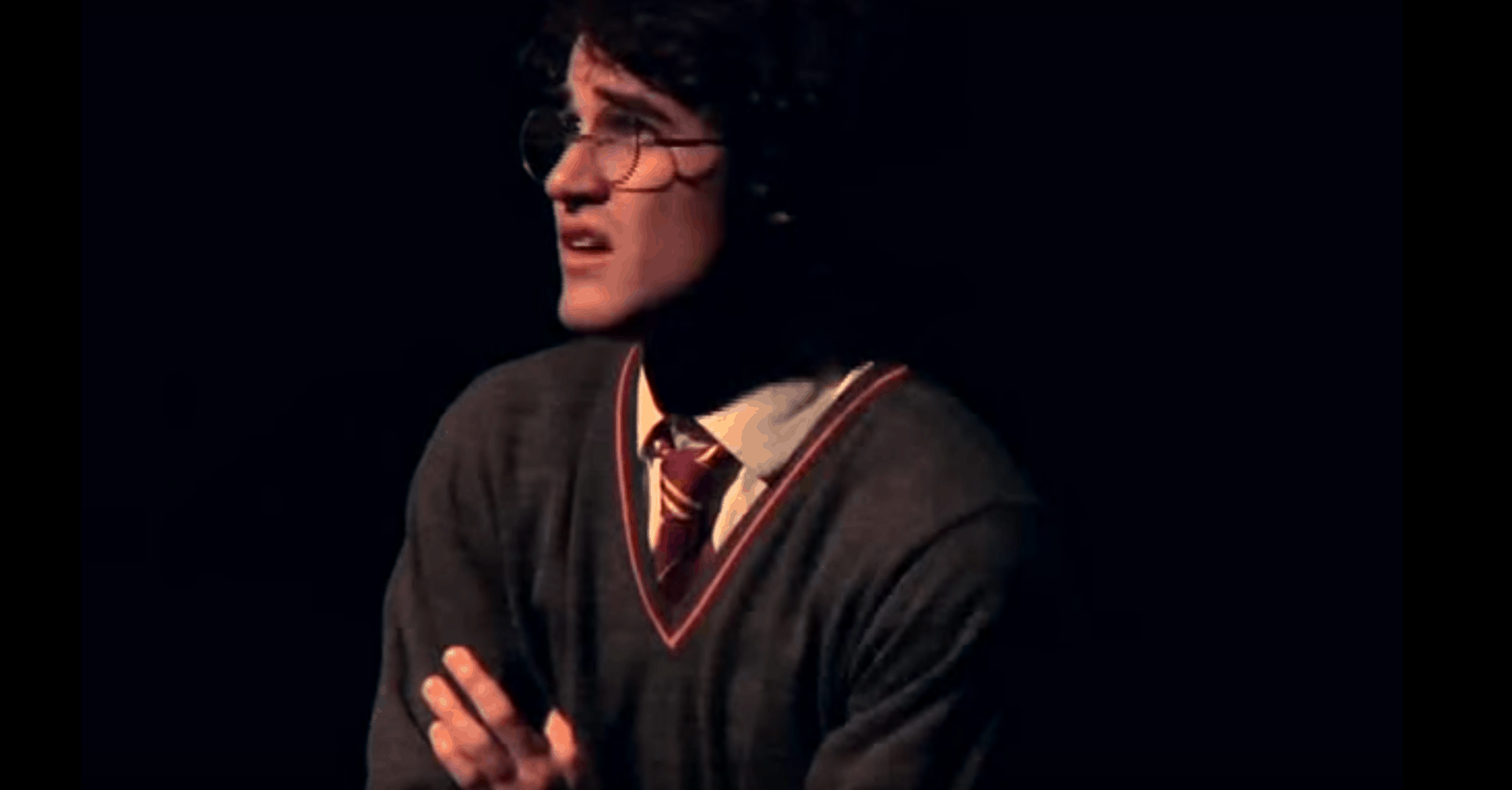 Between the new play, new movie, and new Pottermore material, we're really excited about Harry Potter here at CF. But today, we're throwing it back to the first time the Boy Who Lived appeared on stage.
Behind the Scenes
A Very Potter Musical is a parody of Harry Potter produced by StarKid Productions. With music and lyrics by Darren Criss and A.J. Holmes and book by Matt Lang, Nick Lang, and Brian Holden, it combines elements of different Harry Potter books and films into one absurd show. The cast features Darren Criss, Joey Richter, Lauren Lopez, Joe Walker, and many more talented young actors.
In this version of the Wizarding World, Voldemort and Quirrell struggle to get along as roommates, Malfoy wants to transfer to a school on Mars called Pigfarts, and Harry, Ron, and Hermione have to destroy a Horcrux made from a Zac Efron poster. The show's exaggerated characters, silly humor, and catchy songs made it a viral hit and allowed StarKid to create more parody musicals. If you've never seen it, you can watch it on YouTube for free!
I've created three outfits based on characters from A Very Potter Musical. Keep reading to see them all!
Harry Potter
No way this year anyone's gonna die, and it's gonna be totally awesome!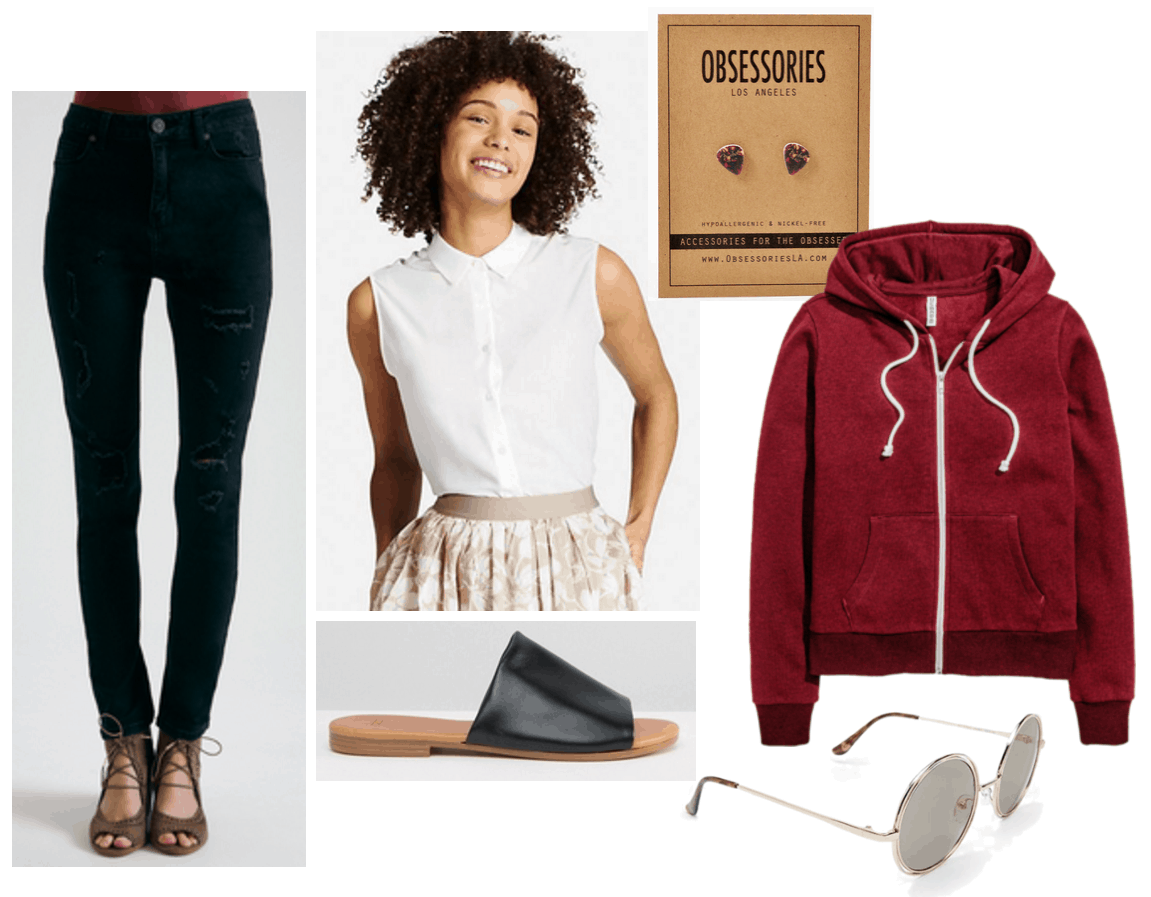 Products: Blouse, Jeans, Sweatshirt, Slides, Earrings, Sunglasses
Harry would rather play his guitar than do his potions homework, and he's all about bending the rules. For a cooler take on the Hogwarts uniform, put on a sleeveless white blouse, distressed black jeans, and a Gryffindor-red sweatshirt. Add black slides to match Dumbledore (the smartest, most awesomest, most beautiful wizard), guitar pick earrings, and, of course, the iconic round glasses.
Draco Malfoy
You know, not all of us inherited enough money to buy out NASA when our parents died.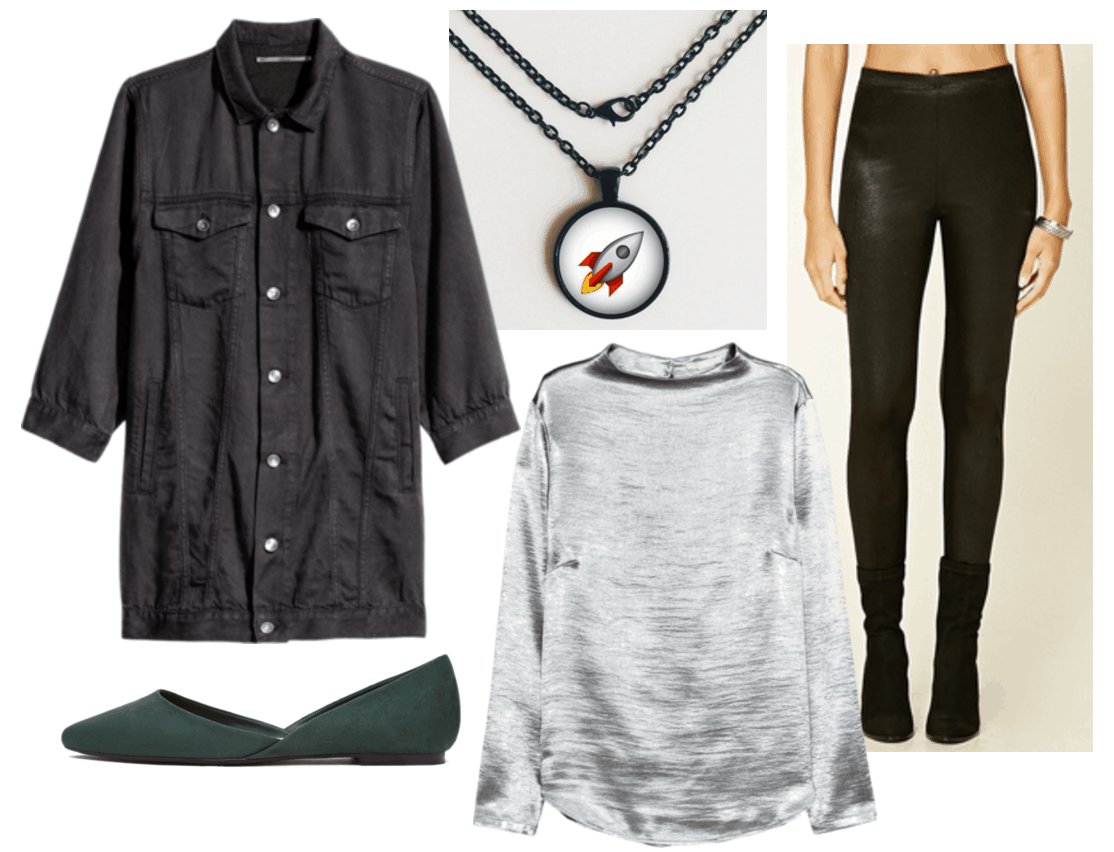 Products: Blouse, Leggings, Jacket, Flats, Necklace
More than anything else, Draco Malfoy wants a rocket ship so he can travel to Pigfarts, the magical school on Mars run by Rumbleroar the talking lion. Bring Malfoy into the space age with a metallic silver blouse, a black denim jacket, and black velvet leggings. Complete the look with Slytherin-green flats and a necklace featuring the rocket ship emoji. Definitely avoid wearing glasses — those are for nerds.
Lord Voldemort
Life is really messy and it just doesn't turn out the way you think it will. You think killing people will make people like you, but it doesn't — it just makes people dead!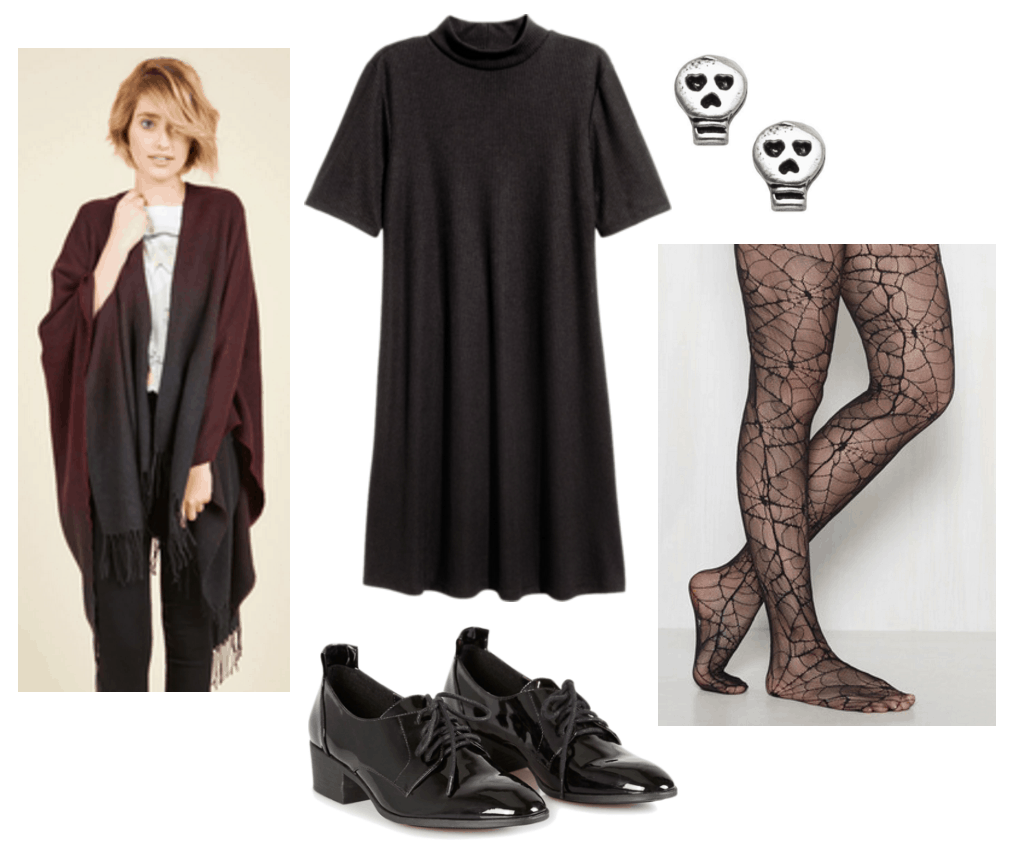 Products: Dress, Shawl, Tights, Flats, Earrings
After Voldemort regains his body, he has some serious style. Channel the Dark Lord with a turtleneck dress and a black-and-burgundy shawl. Add spooky spiderweb tights and faux patent leather oxfords to show off your dancing feet. Finish the look with skull earrings that have little heart eyes.
Epilogue
When the StarKid team wrote and performed this musical, they were still college students at the University of Michigan. From new interpretations of the classics to student-written works, college theatre can be as compelling as professional productions. Here's to a new school year, and to another year of awesome college theatre!
Your Thoughts?
Have you watched A Very Potter Musical or its sequels? Have you ever seen StarKid live? Are there any plays or musicals you would love to see covered in this column? Let us know what you think in the comments below!