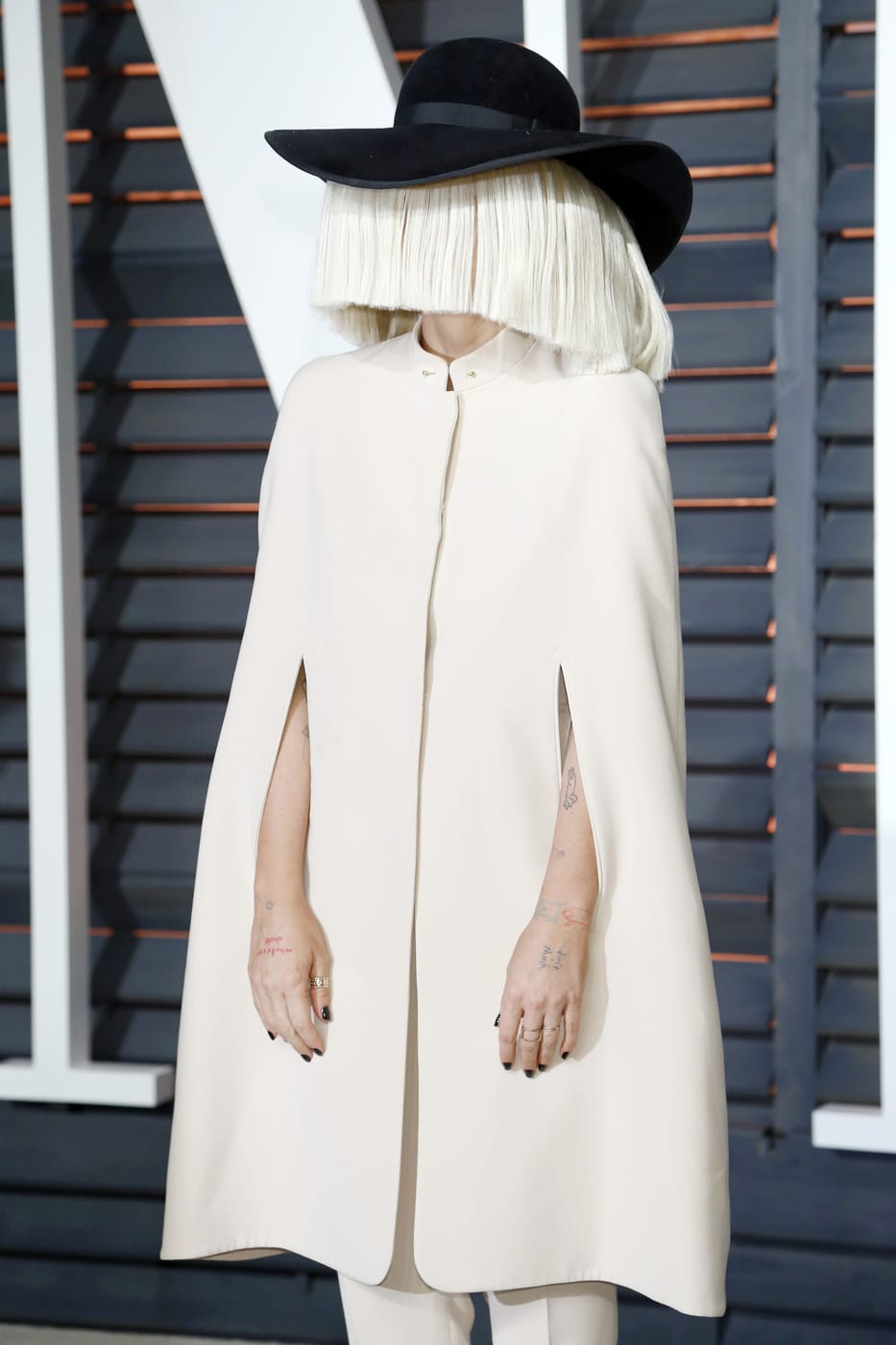 Welcome back to Underrated Icons, a column that looks at the styles of icons past and present, specifically icons that don't always get the credit they deserve.
If you've listened to pop music in the past ten years, chances are you've heard a song by Sia. In addition to writing and performing her own music, the Australian songstress has written for (and with) big names such as Christina Aguilera, Kanye West, Rihanna, Beyonce, and more. Her fourth studio album This is Acting is even comprised of songs written for other female artists, but recorded herself.
In addition to having a seemingly endless list of songwriting credits behind her, Sia's released five albums and has been nominated for eight Grammy awards. She's also an activist for animal rights, and has been extremely candid in interviews about her shyness, her sexuality, and her battles with mental illness.
In the past, we've created outfits inspired by Sia's music (which you can find here and here). But in this post, we'll be focusing on Sia's style and persona – and how you can translate it into your own wardrobe.
Signature Sleek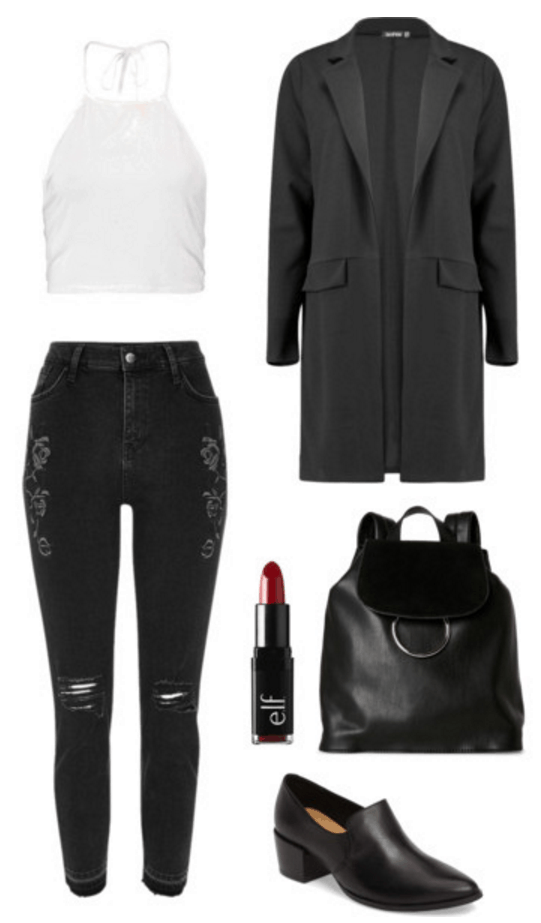 Products: Top – Boohoo, Jeans – River Island, Blazer – Boohoo, Backpack – Century 21, Shoes – Nordstrom Rack, Lipstick – Target
In recent years, Sia's go-to looks during rare red carpet appearances have been inspired by menswear and full of black and white pieces. This combo has quickly become her signature.
Elevate your own black and white look for class (blonde wig optional) by pairing a crop top, black distressed jeans, and a longline boyfriend blazer. Keep it simple but stylish with a black French Connection backpack and loafers. A bright red lipstick adds a polished pop of color.
All Out Color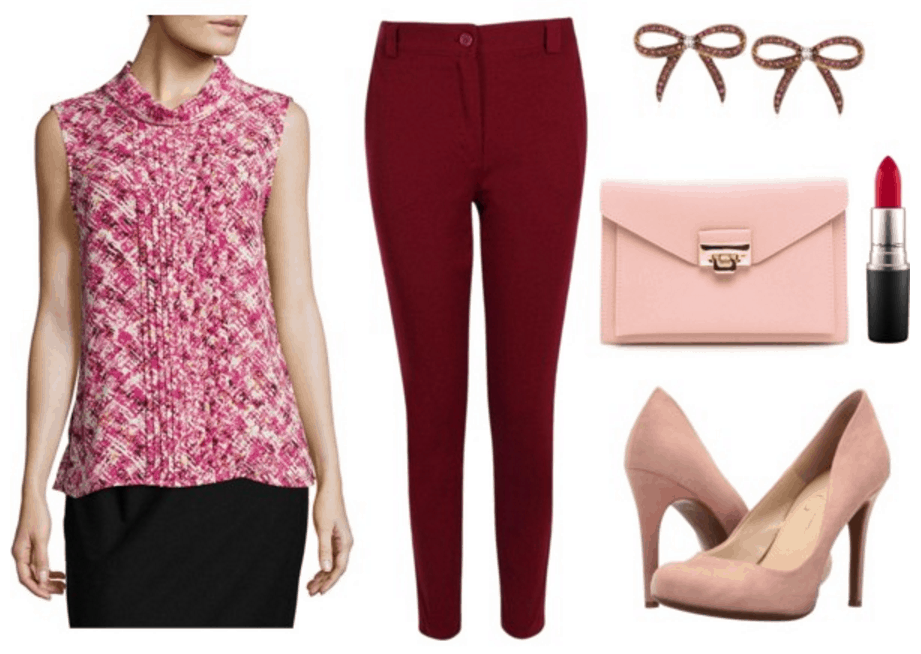 Products: Top – Lord & Taylor, Pants – Boohoo, Heels – Zappos, Bag – GoJane, Lipstick – MAC, Earrings – Amazon
While Sia is known for her black, white and blonde color scheme, every now and then she likes to go all out with bold colors and prints, whether it's a bright coral coat or a yellow matching set.
While head-to-toe yellow might be a little much for your day-to-day tasks, it's easy to create a more subtle monochromatic look. This one in particular would be perfect for an office or internship setting.
To get the look, pair a pink floral blouse from Karl Lagerfeld with tailored deep red trousers. To balance the look out, accessorize with nude heels and a light pink bag. Red bow-shaped earrings are a nod to Sia's love for wearing giant hair bows on stage.
Sleek Sweats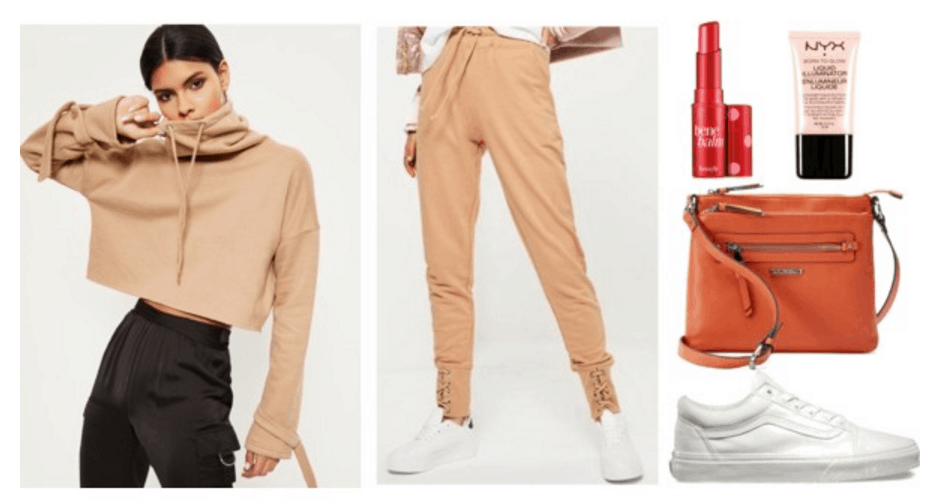 Products: Sweatshirt – Missguided, Sweatpants – Missguided, Shoes – Vans, Bag – Kohl's, Lip Balm – Macy's, Illuminator – Target
On the street, Sia's a fan of sticking with one color head to toe as well. For a more casual vibe, try out a trend that celebs and influencers (including Sia herself!) have been loving this spring.
The "modern tracksuit," as I like to call it, is all about pairing cozy separates in skin-tone-y and/or beige-y colors. Try a cropped sweatshirt with joggers in a similar shade with classic white Vans. Wear a true orange purse for a pop of color. To fake glowing skin, use a liquid highlighter and a tinted lip balm to top the look off.
What Do You Think?
Are you a fan of Sia's work? What was your favorite outfit in this post? Who do you want to see Underrated Icons cover next? Let me know in the comments!