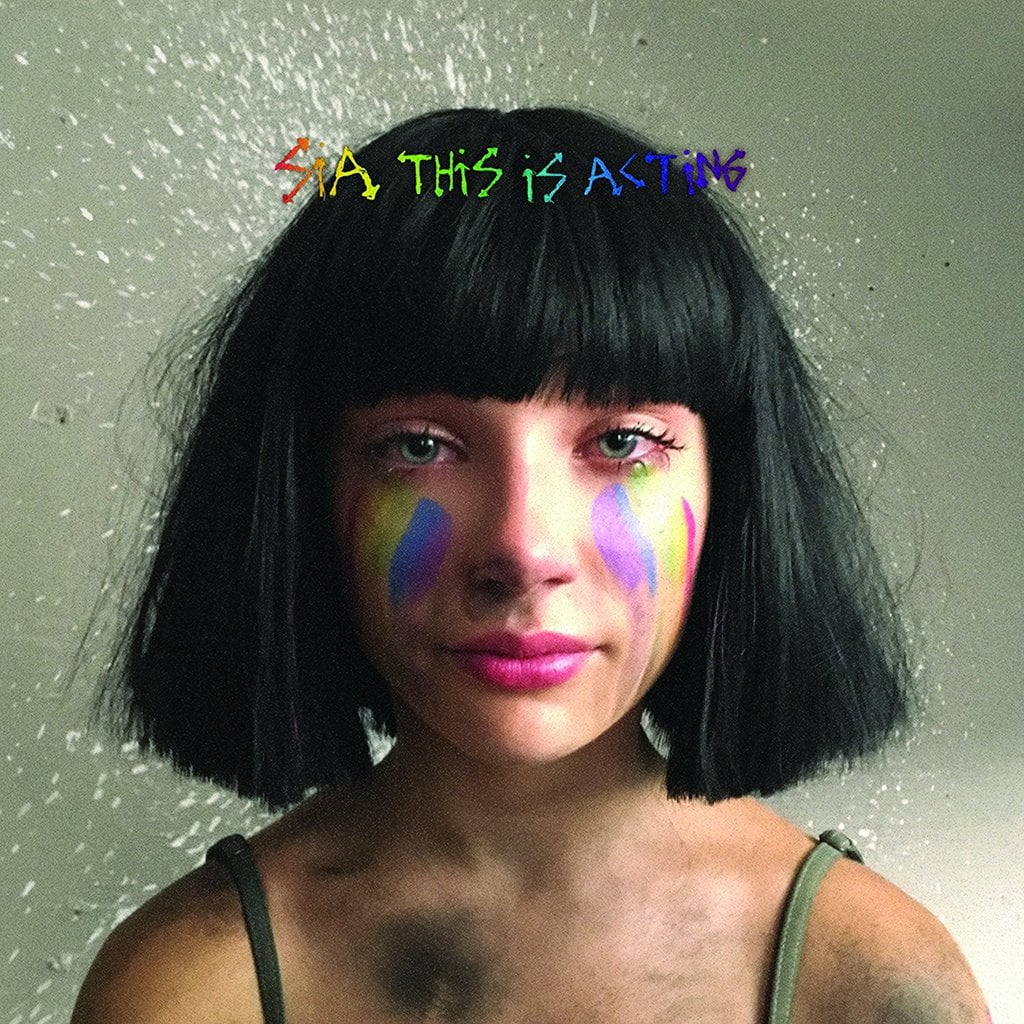 This is Acting is the seventh studio album of Australian singer Sia, released at the beginning of 2016. After topping the charts with hits from 1000 Forms of Fear, Sia became known for concealing her face behind large wigs during public appearances and performances. She is thus defiant in an era where celebrities are constantly scrutinized and judged for their looks, and offers the audience the chance to focus on what really matters: her voice, her music, and the concepts she conveys through her work.
According to Sia, her latest album is a collection of pop songs initially written for other female artists. To Sia this felt less like sending her own messages across, and more "like play-acting", hence the title. You can listen to the full album here. And in this article, I will show you three outfits inspired by songs from This is Acting.
Alive
Originally written for Adele, Alive is an anthem about resilience, survival, and overcoming hardship. Sia's incredible vocals offer force to this song, making it feel so empowering. The next time you're down, I recommend listening to this for a boost of inner strength.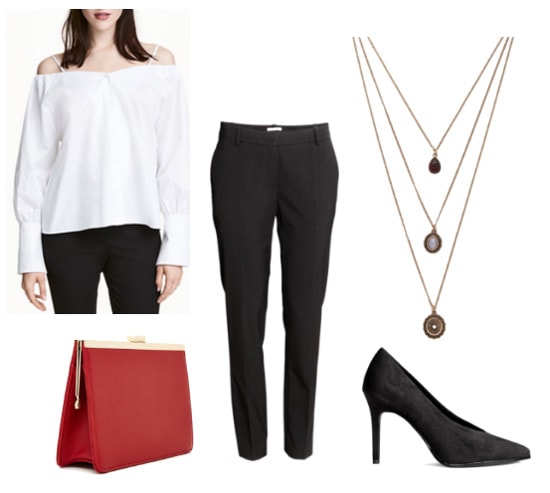 Products: Blouse – H&M, Pants – H&M, Necklace – Forever 21, Clutch – Forever 21, Pumps – H&M
When I listen to Alive, I feel like channelling my inner girl boss: a motivated fighter, a survivor who refuses to give up. I tried to convey that attitude into a smart-casual outfit. The color scheme of this look is based on Sia's famous black and white wig. You can pay tribute to the artist's iconic style by combining a white off-the-shoulder blouse with black suit pants. Accessorize with black pumps, a layered necklace, and a red clutch (as a pop of color and a symbol for a beating heart).
Cheap Thrills
Cheap Thrills was one of this year's biggest hits. This comes as no surprise: Just try to sit still while listening to the song! It was written for Rihanna, so if you want an imagination exercise try picturing what it would sound like in Riri's voice (still great, in my opinion).
Products: Dress – H&M, Earrings – Accessorize, Lipstick – Sephora, Clutch – Accessorize, Heels – Forever 21
Since the song is all about going out and dancing the night away, it needs a suitable outfit. So pair a glittery black dress with metallic heels, then add a glittery silver clutch and dangle earrings. Complete the look with a bold red lip and you're ready to hit the dance floor!
The Greatest
The Greatest was recorded for the deluxe edition of This is Acting, and I think its addition definitely improves the album. The song is uplifting and motivational, so it's worth including it in your future playlists. There are different versions of it, but my personal favorite is the one featuring Kendrick Lamar. The music video for the song is also worth mentioning, as it stars Maddie Ziegler in another impressive performance, considered a tribute to the victims of the Orlando Pulse shooting.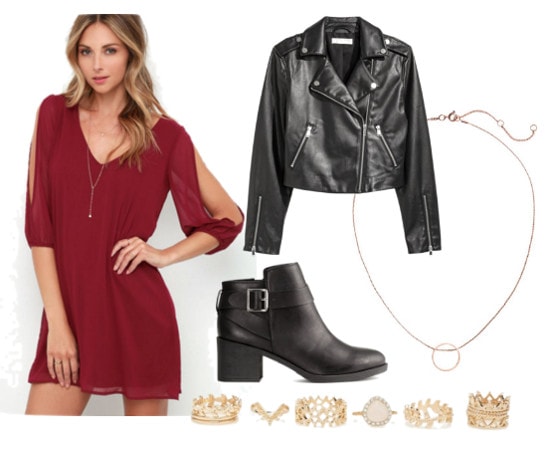 Products: Dress – Lulu's, Jacket – H&M, Boots – H&M, Necklace – H&M, Rings – Forever 21
I love the uplifting feel of this song and the motivation it brings, similar to Alive. So I put together a look that complements the confidence exuded by the lyrics. Layer a black biker jacket over a wine-colored dress, then add ankle boots, a circle necklace, and a set of rings (which includes crown-shaped rings, because you deserve to feel like a queen). Now go forth and conquer any obstacles you may encounter!
What do you think?
Are you a Sia fan? Which one of her songs is your favorite? Would you wear any of these outfits? Let us know in the comments below!
Note: As this is my last article for CF I want to thank you all for reading my columns and leaving such lovely comments! It's been an honor to create outfits for you, and I wish you all the best in 2017!