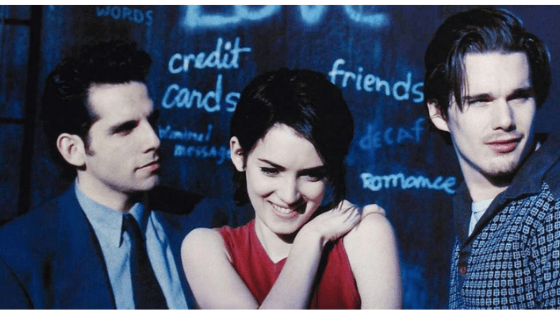 Reality Bites (1994) is a must-see throwback film, especially if you love the 1990s. Starring Ethan Hawke, Ben Stiller, and '90s it girl Winona Ryder, it follows a group of recent college graduates trying to figure out relationships and their next steps in life. They face the great highs and lows of growing up in the '90s.
Aside from being ultra-relevant to us college students, the film is worth a watch because it's chock full of '90s fashion inspiration. This is especially true for Winona Ryder's character, Lelaina, who is wannabe filmmaker struggling to find her footing in the world. Lelaina wears classic '90s style slip dresses, oversized button-up tops, and high-waisted jeans. She is the perfect combination of '90s businesswoman and the girl next door.
Below are three looks all inspired by outfits from Reality Bites. With these Reality Bites fashion vibes, you will be able to bring back the '90s in your own way.
Reality Bites Fashion – Outfit #1: Living in the '90s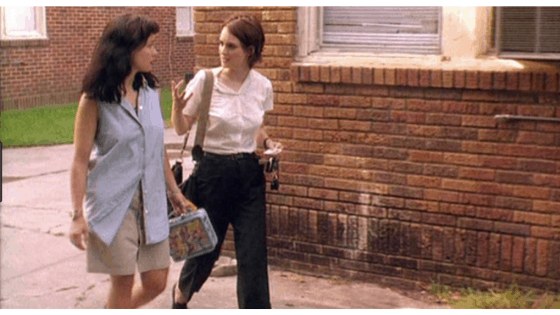 One of the central themes of the film is growing up, specifically growing up in the 1990s. All of the primary characters have recently graduated college and are seeking their purposes in life.
As twenty-year-olds in the mid-'90s, each character balances trying to look business professional with trying to look like they don't have a care in the world. This is Reality Bites fashion, in a nutshell.
The girls in the film are often seen in button up tops that are a smidge too big for them, paired with mom style jeans or shorts.
This style of look is easy to incorporate into your wardrobe, since many of these items are trending again. Start by grabbing an oversized work appropriate shirt and some nice baggy jeans or shorts. Finally, throw on some loafers for the perfect "I don't care but I do" look.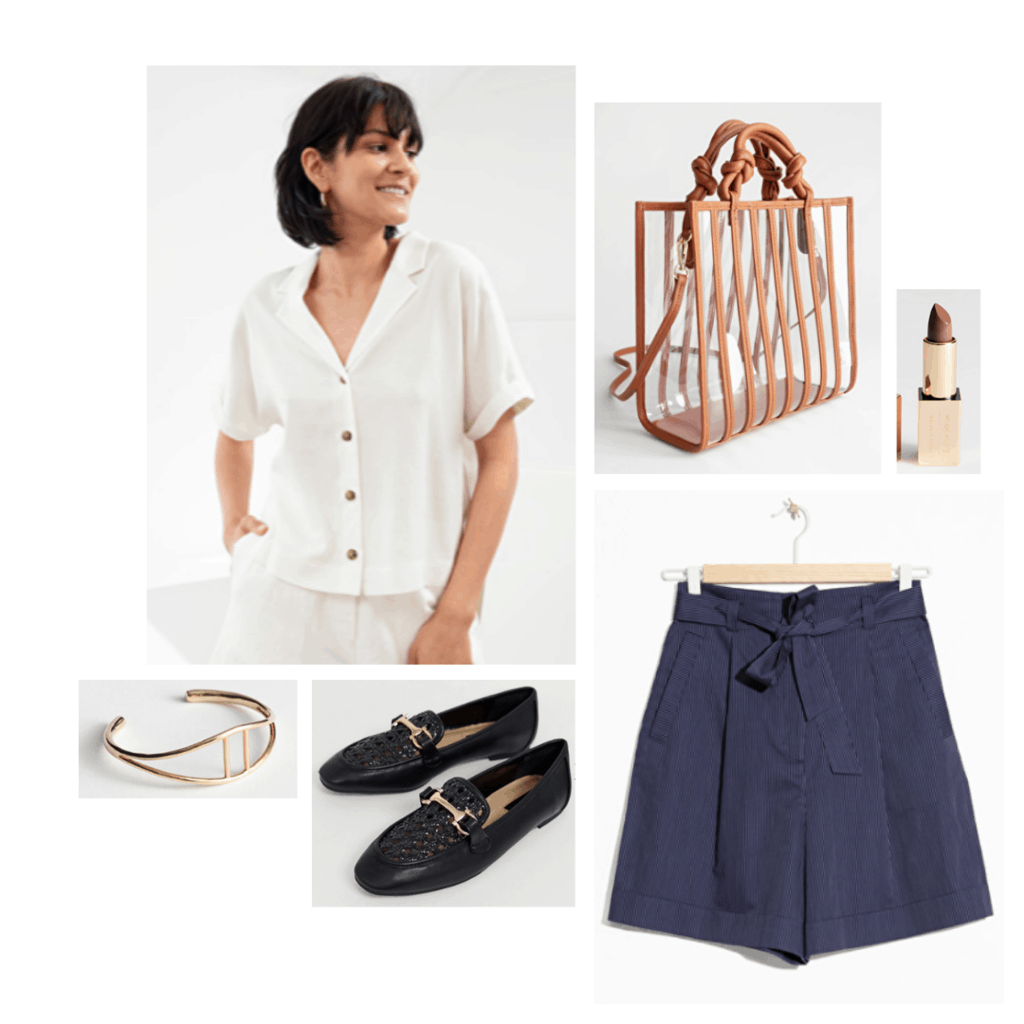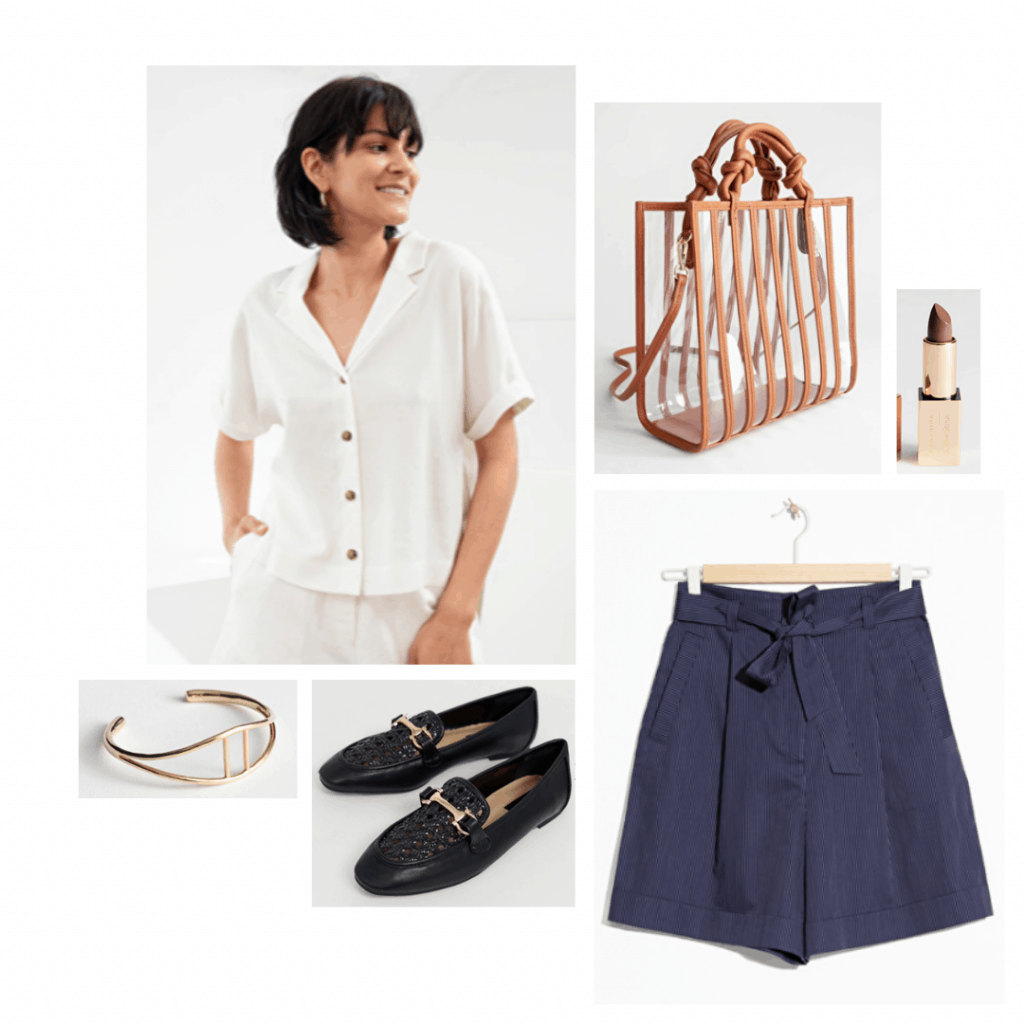 Products: Top – & Other Stories, Shorts – & Other Stories, Bag – & Other Stories, Shoes – ASOS, Bracelet – & Other Stories, Lipstick – & Other Stories
Outfit #2: The Cool Girl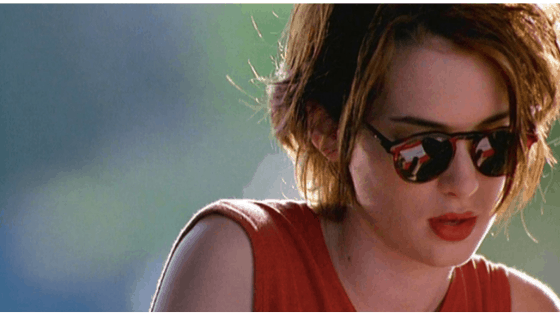 Lelaina is the film's main heroine. On the outside, she seems like the ultimate cool girl about to achieve all of her dreams, but on the inside, she is really a total mess. She struggles to keep jobs, because she would rather be filming her documentary, and her relationships are rife with conflict.
Throughout the film she creates the disguise of the cool girl by wearing loose flowing dresses and co-ords, and the classic blue jeans and t-shirt look. She also usually has her sunglasses on to give off a sense of mystery.
To get her look, find a pair of basic blue jeans and a solid colored top, then accessorize with a pair of round sunglasses and some oxfords. You will be the ultimate cool girl with this look.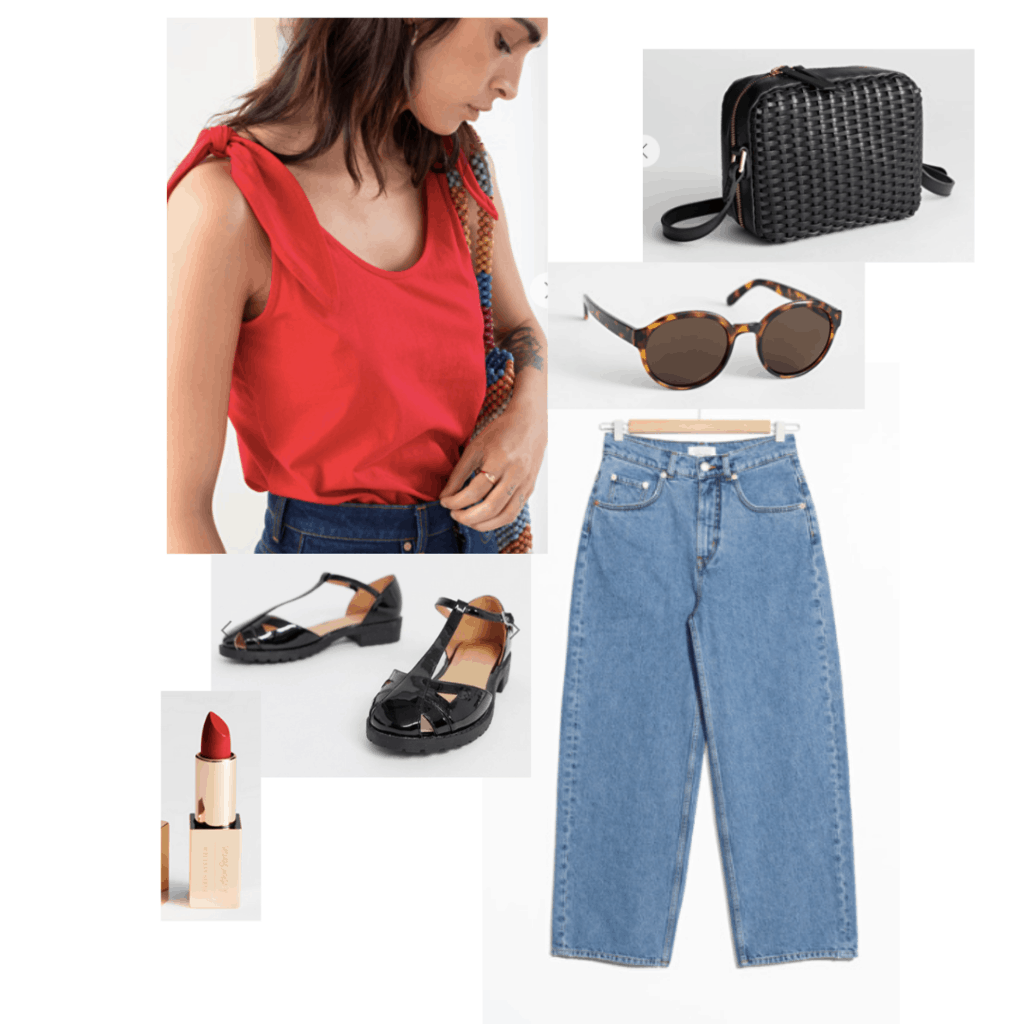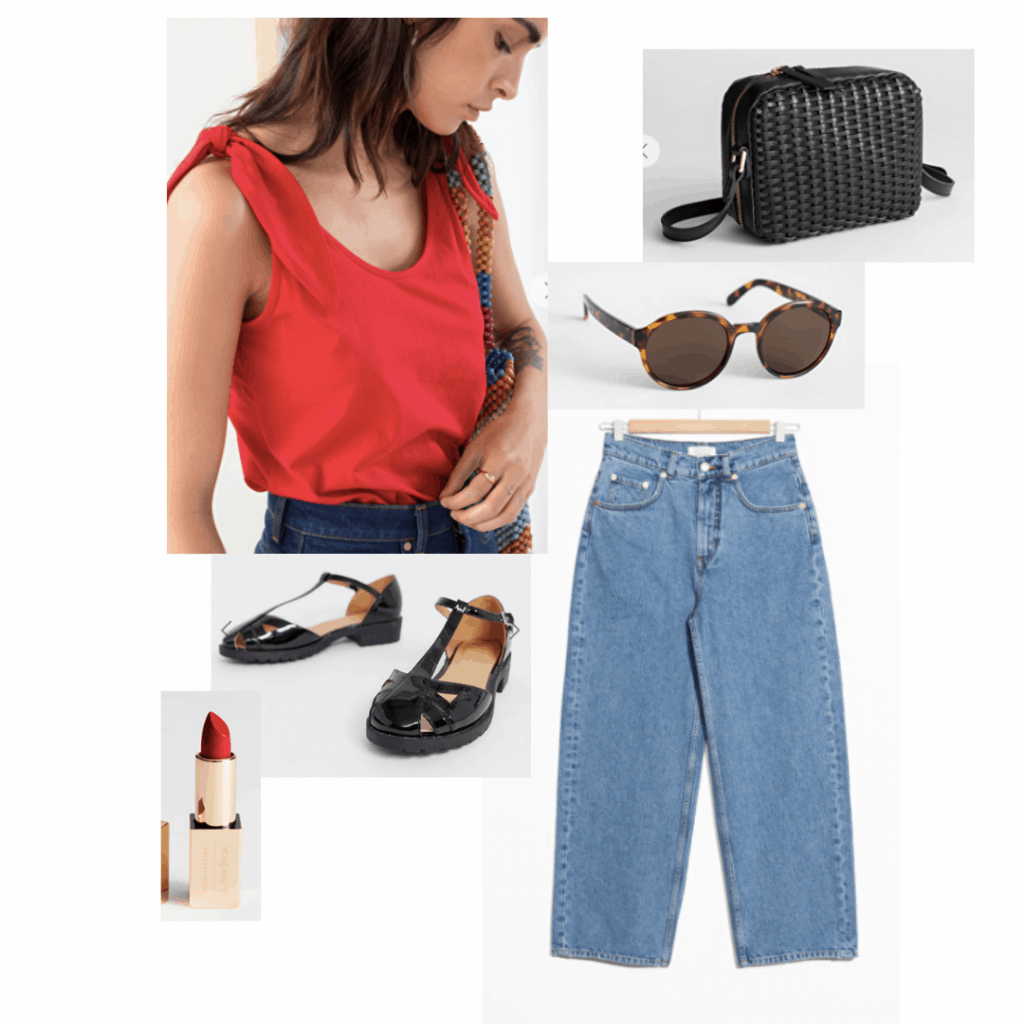 Products: Top – & Other Stories, Jeans – & Other Stories, Shoes – ASOS, Sunglasses – & Other Stories, Lipstick – & Other Stories, Bag – & Other Stories
Outfit #3: Misfits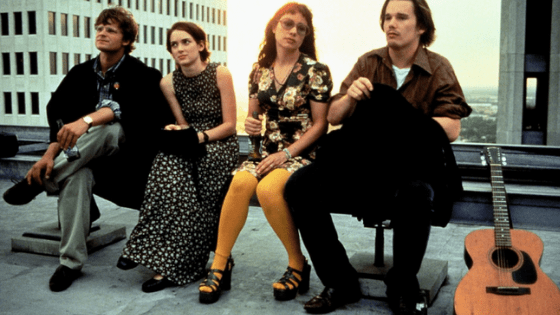 '90s fashion was all about loose fitting clothing and ditsy floral prints. Both of these styles are front and center in the film's opening scene, where the main group of friends comes together to celebrate their graduation.
In this scene, the girls wear floral print dresses with chunky shoes, and the guys wear oversized button up tops with baggy trousers. So quintessential 1990s!
Combine both of the looks to get a dream '90s look that still totally works today. Just get a ditsy floral dress or skirt, and throw on an oversized jacket or a button-up. You're good to go!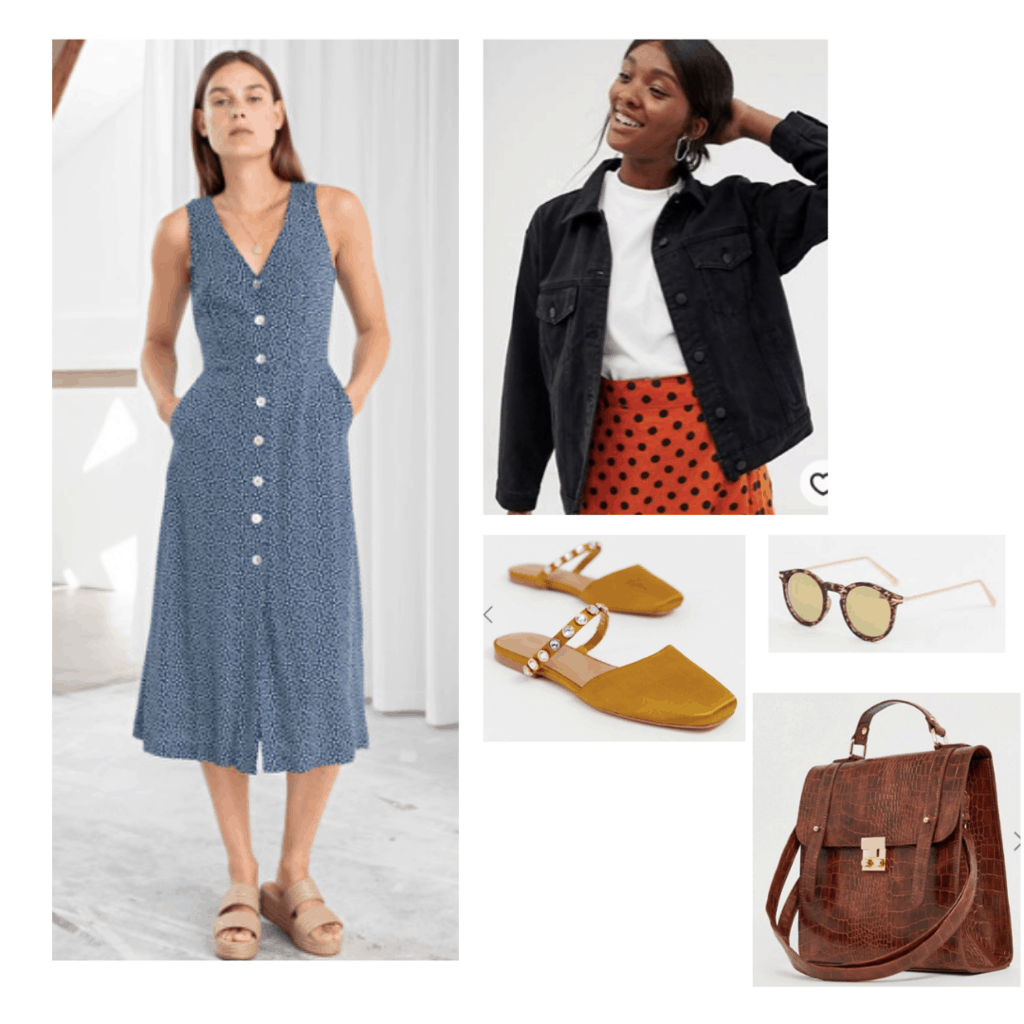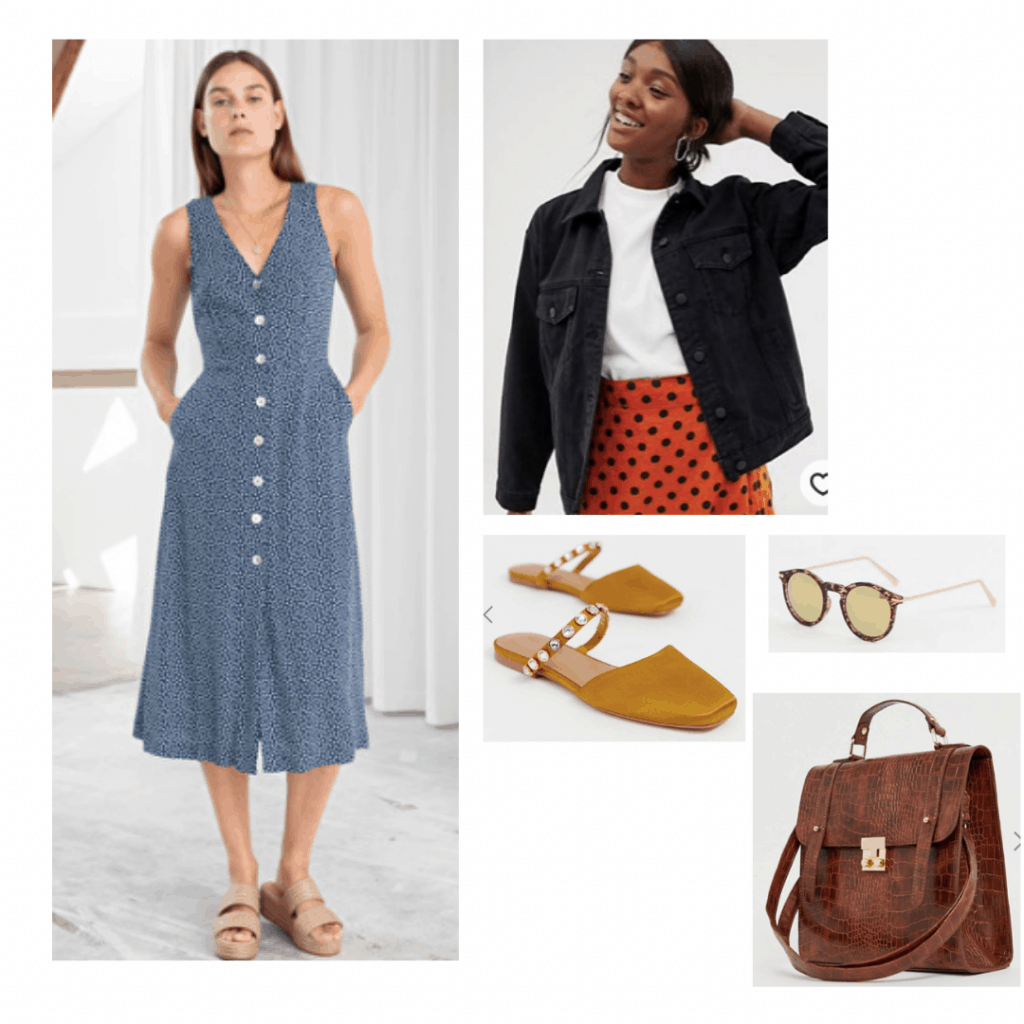 Products: Dress – & Other Stories, Jacket – ASOS, Shoes – ASOS, Sunglasses – ASOS, Bag – ASOS
What do you think of our guide to Reality Bites fashion?
Are you digging the 90s trends that are popular right now? Because we sure are. Tell us what you think by leaving a comment down below!