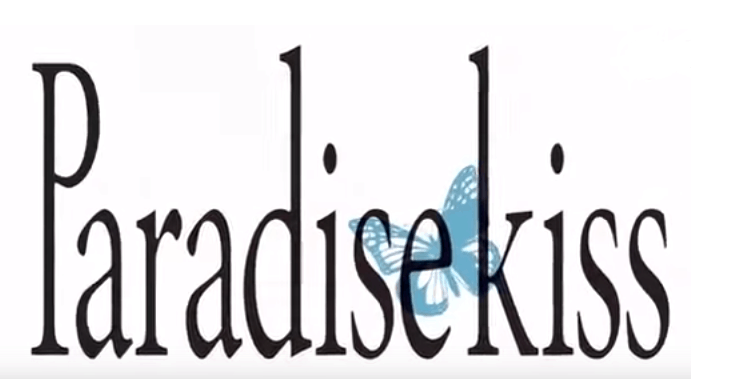 Paradise Kiss will always have a special place in my heart. I first watched the anime when I was about 14 years old, and it sparked my interest in both high fashion and manga, two things that have played a huge part in my creative journey.
Like Nana, Paradise Kiss is an Ai Yazawa creation and first appeared in manga form in the Japanese magazine Zipper in 1999, followed by an anime in 2005. It tells the coming-of-age story of a straight-laced but sad college-bound young woman who finds her life's purpose after falling in with a group of rebellious and fabulously stylish fashion design students.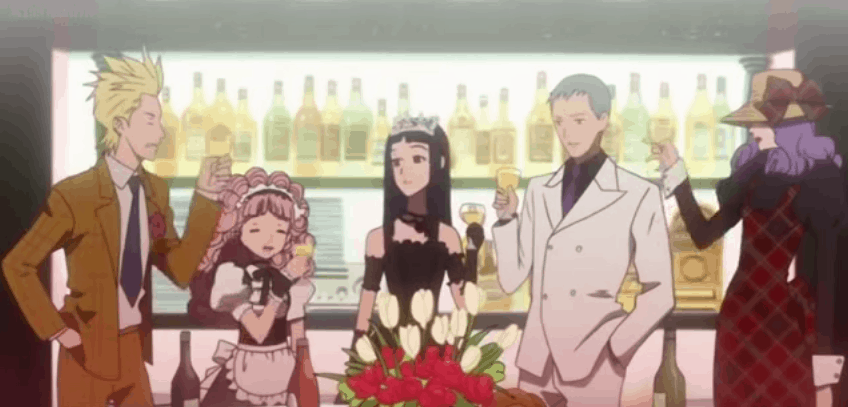 Paradise Kiss is beautifully animated and full of gorgeous and fearless fashion, all set to a boisterous and unforgettable soundtrack of punk and jpop music. Like many of Yazawa's stories, Paradise Kiss explores deep and personal themes, from the difficulty of being young and in love, to finding one's drive in life, to what it means to be an artist in a world that favors the bottom line.
Paradise Kiss Fashion
Each of the five main characters not only has a distinctive and well-developed personal style, but are robust and dynamic characters who change and grow in surprising ways over the course of the brief, 12-episode anime.
Yukari Hayasaka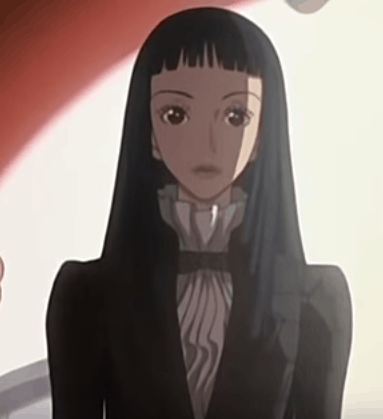 Yukari (also called Caroline) is the beautiful, intelligent and feisty narrator and protagonist of Parakiss. A high school senior at a prestigious and rigorous academy, Yukari is struggling to prepare for her college entrance exams when she is scouted by Arashi to be Paradise Kiss's model for the Yazawa school's senior fashion show.
During her short time with the Parakiss crew, Yukari finds herself torn between the career-oriented life her mother expects of her and the purpose and acceptance she finds as a high-fashion model.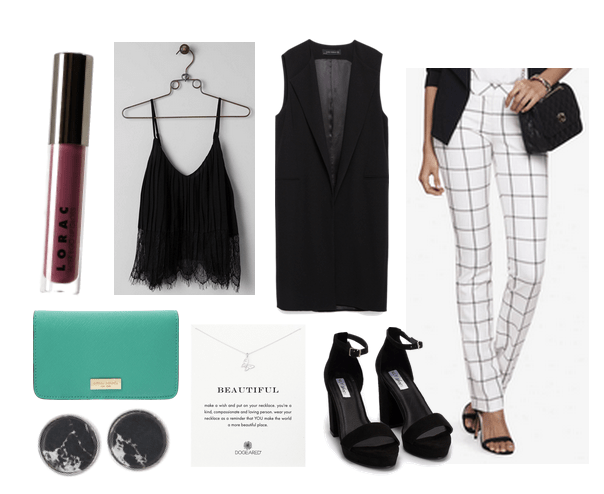 Products: Lip gloss, tank, vest, clutch, earrings, necklace, pumps, trousers
Though Yukari doesn't know the first thing about fashion when we first meet her, by the end of the series she has developed a sophisticated and trendy style befitting an aspiring model, turning to towering high heels, feminine fabrics, and sleek menswear details.
For a sleek and chic Yukari-inspired look, throw a super-trendy long vest over a slinky tank with lace details and a sharp pair of window pane-printed pants. A kelly green clutch provides a pop of color, while towering platform heels add a model-y vibe. Finish the look with dainty jewelry and a burgundy pout.
George Koizumi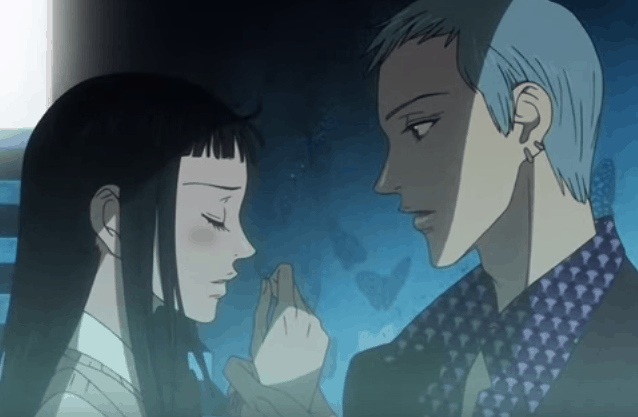 George, also a senior in high school, is the hedonistic and mega-talented designer of the Paradise Kiss brand and the illegitimate son of a wealthy businessman. Capricious and difficult to please, he and Yukari fall into a passionate but difficult relationship as George urges Yukari to become more independent. He personally struggles with reconciling his unbounded creativity and his drive to become commercially successful and independent from his father.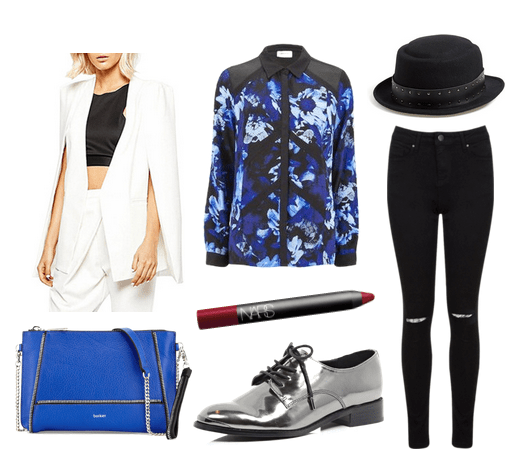 Products: Blazer, blouse, hat, bag, lip crayon, brogues, jeans
George, a lover of luxury and excess, is often seen in expensive tailored suits with fancy accessories, and has a polished and sexy personal style befitting a wealthy and desirable bachelor. He is often seen wearing blue, the color that represents him throughout the anime.
This George-inspired look plays on the blue theme with a bold blue floral button up and a crossbody bag in one of fall's hottest colors – cobalt. Paired with a stylish cape blazer, punk-y ripped black jeans and silvery brogues, this sexy androgynous look would be perfect for going out with your girls on the weekend.
Miwako Sakurada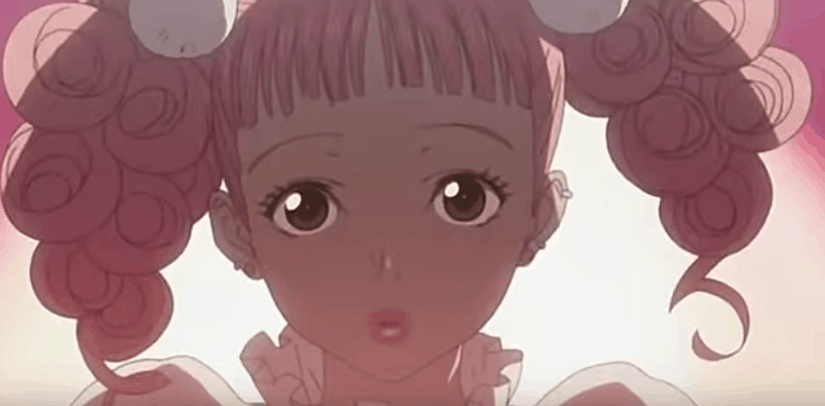 Over the course of the anime, the cute and bubbly Miwako becomes Yukari's closest friend, often coming to her rescue when George leaves her out in the cold. Though on the surface she seems childlike and naive, Miwako is full of love and wisdom, and she is deeply loyal to her friends. She is also Arashi's girlfriend.
As the younger sister of a popular and successful fashion designer (the main character of one of Ai Yazawa's previous series, Gokinjo Monogatari's Mikako), Miwako has the drive and passion to become successful in the fashion world, but struggles with living in her sister's shadow.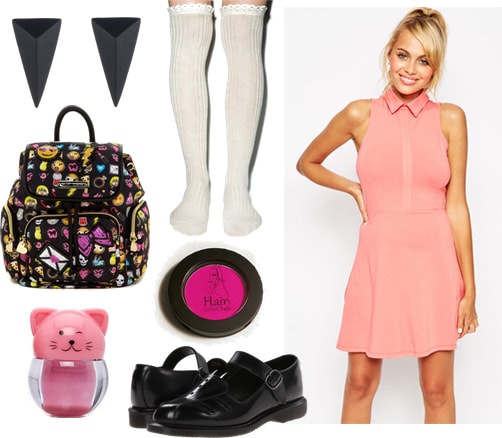 Products: Earrings, backpack, lipgloss, socks, hair chalk, mary janes, dress
True to her childlike nature, Miwako is drawn to cutesy clothes and the color pink. She is often seen in frilly, ruffled skirts with high collars and wears her curly pink hair in buns, braids, and ponytails. She loves florals, sparkles, and lace, but she also incorporates small punk elements to her looks, no doubt inspired by her uber-punk boyfriend, Arashi.
For a cute but trendy look based Miwako's lolitaesque style, start with a pink dress with a high neck, then add a pair of thigh-high socks and chunky mary-janes for a schoolgirl look. A pair of punky pyramid studs add a bit of edge, while a cutesy emoji backpack adds a playful element that would make Miwako smile. Finish the look with some bright pink hair chalk to get Miwako's piles powdery pink curls.
Isabella Yamamoto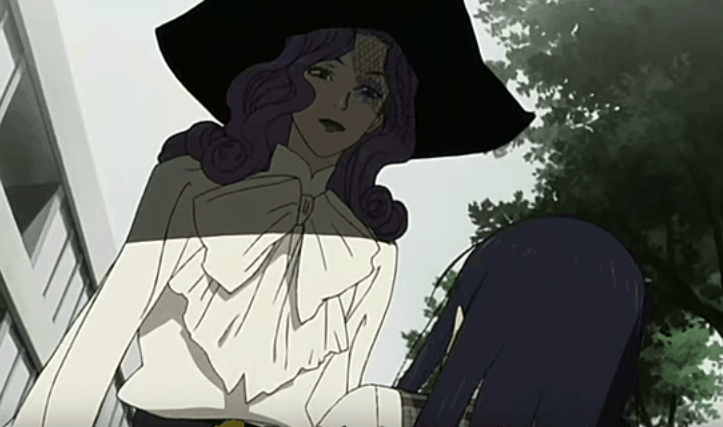 Isabella, a transgender woman with a glamorous and feminine style, is a childhood friend of George's. It was Isabella who first inspired George to design women's clothing, when she confessed to him as a young boy that she wished to wear dresses and dress like a girl.
Isabella is the motherly figure of group and is happy supporting the dreams of her friends, encouraging Yukari to pursue her dreams even when Yukari considers dropping out of high school and giving up her childhood collection of beads for Paradise Kiss's dress for the senior show. She designs all the patterns for the Paradise Kiss brand.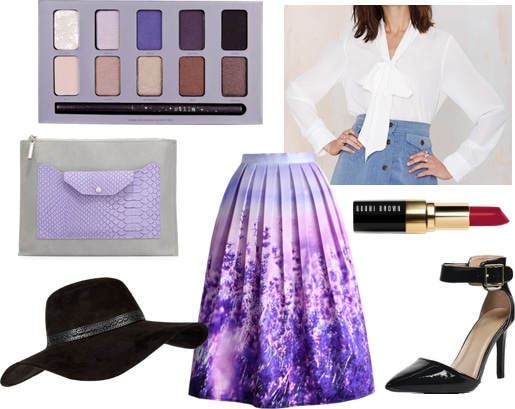 Products: Eyeshadow, bag, hat, skirt, blouse, lipstick, heels
True to her glamorous and feminine style, Isabella is almost always wearing the color purple, and frequently rocks a fierce red lip and flower-shaped eye shadow. She loves flouncy and frilly dresses, hats, and heels.
For a fierce and feminine look like Isabella's, pair an of-the-moment tie-front blouse with a lavender floral-print midi skirt. Chic black accessories like a floppy hat and strappy heels ground this floaty look, while a purple snakeskin clutch brings the glam factor. Finish the look with a sultry purple smoky eye and your favorite red lip.
Arashi Nagase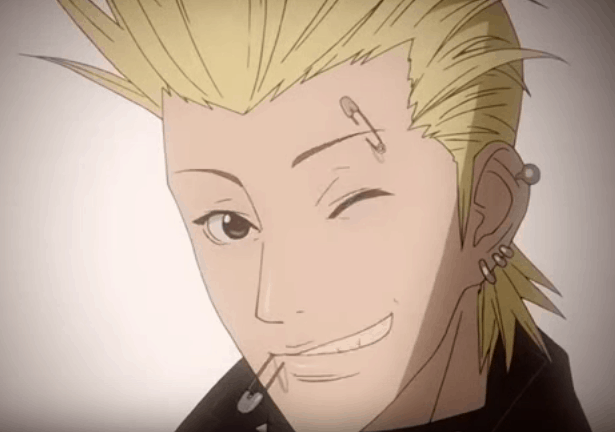 Arashi, also a senior at that Yazawa school of art and in the same design classes as Isabella, Miwako, and George, is the son of a punk musician and an eccentric fashion designer.
At first glance, Arashi is intimidating, with his safety-pin facial piercings, aggressively spiked hair, and his punk clothing, but Arashi is secretly loving and gentle, doting on and pampering his girlfriend, Miwako, whom he has known since childhood.
Though he seems the most rebellious of the group (he is the singer in a punk band, after all), he is actually the most serious, and often plays the straight man in the group.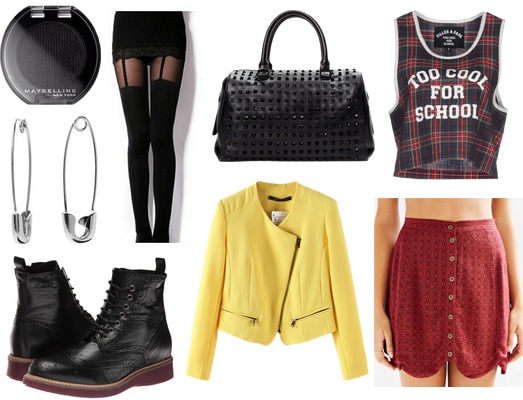 Products: Eyeshadow, tights, bag, tank, earrings, boots, jacket, skirt
Arashi lives and breathes punk style and is often seen in torn tees, plaid pants with suspenders, combat boots, and tons of leather. He prefers to wear yellow more than anything else, and that color comes to represent him to Yukari as the anime wears on.
For a super punk look that Arashi would love, pair a button front skirt with a plaid tank, then throw on a yellow moto jacket. A studded bag adds a textural, edgy element, while garter tights and combat boots give the look a tough-but-sexy vibe. Finish the look with a smudgy smokey eye and safety pin earrings.
What do you think?
Have you seen Paradise Kiss? Who is your favorite character? What animes inspire your style? Let us know in the comments below!