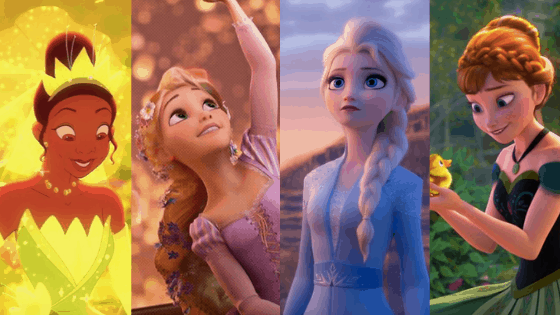 There is nothing quite like a Disney movie for a nostalgic blast from the past. You would be surprised at how much fashion inspiration one can find after diving into these movies… even simply for loungewear looks during quarantine!
For the final post in our Loungewear Looks Inspired by Disney Princesses series, we are bringing you sporty styles inspired by Tiana, Rapunzel, Elsa, and Anna.
If you overlooked Part One or Part Two, you missed styles inspired by Belle, Cinderella, Mulan, and so many more!
Get ready to trade in your old sweatpants and tees for an updated princess-approved look.
Keep scrolling to see the styles!
Tiana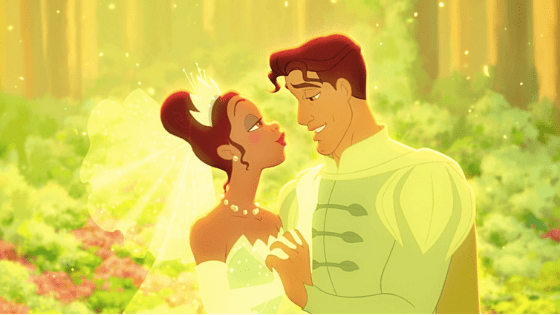 At Home Activities: Trying out new recipes or starting a food Instagram account
Tiana is a hardworking woman who loves spending her time baking. She would probably enjoy a no-fuss look that's ideal for running around the kitchen or for scrolling through Pinterest searching for recipes.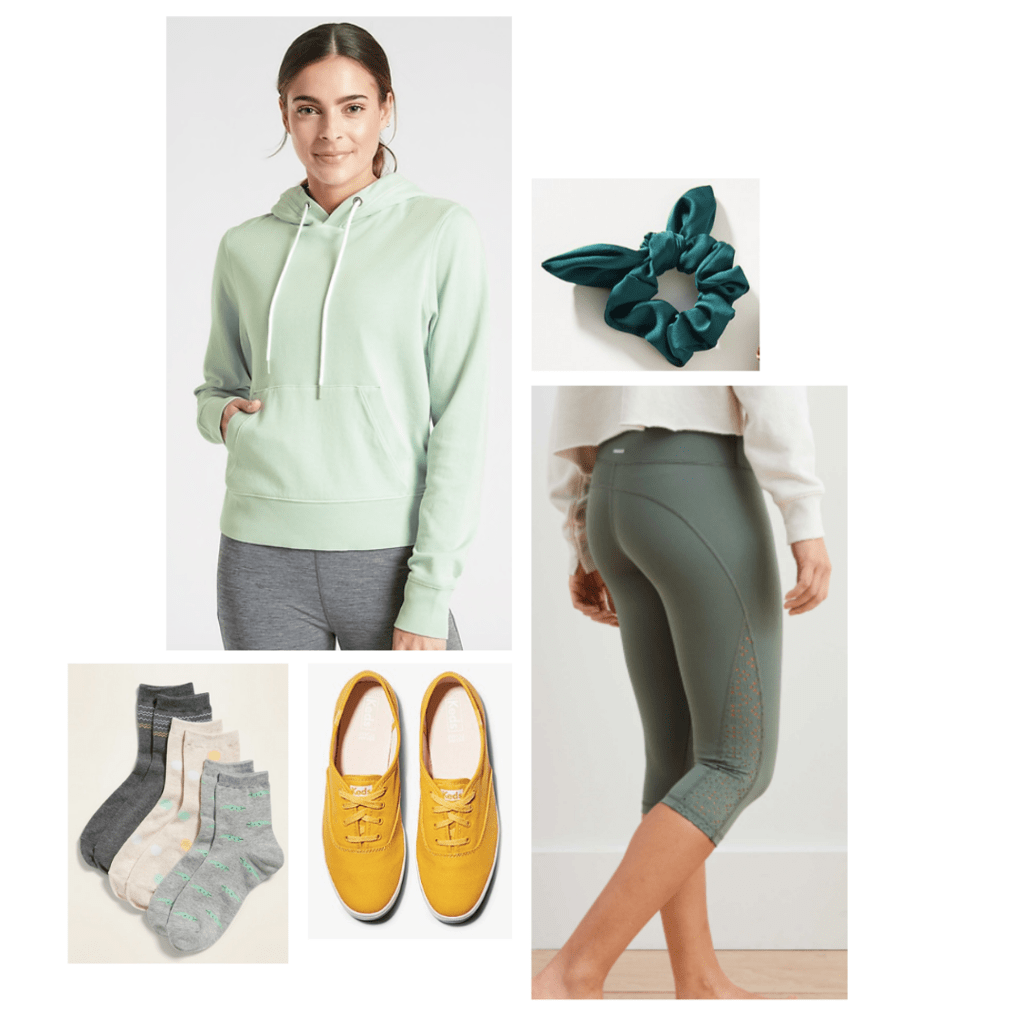 Product Information: Leggings – Aerie, Shoes – Keds, Scrunchie – Anthropologie, Sweatshirt – Athleta, Socks – Old Navy
To start Tiana's look, put on a pair of green leggings and a green sweatshirt. Remember: comfort is key.
Pop on some patterned socks as well as a pair of yellow sneakers. Keep your hair out of your face with an adorable scrunchie, and you will be ready to bake all day. Why not try making some of Tiana's famous beignets?
Rapunzel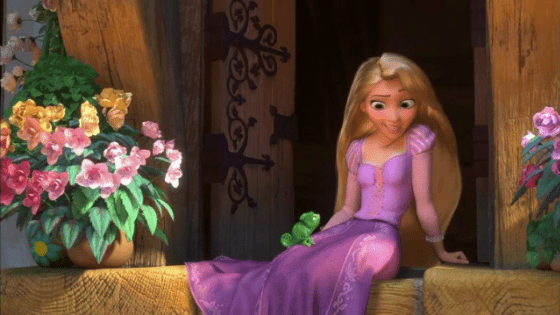 At Home Activities: Painting or sewing an outfit for your pet
Rapunzel certainly knows how to pass the time while being self-isolated. Just listen to her song "When Will My Life Begin," and you will get a whole list of activities to do while stuck in the house, like painting and sewing.
She would love a loungewear look that brings out her creative side while being super comfortable.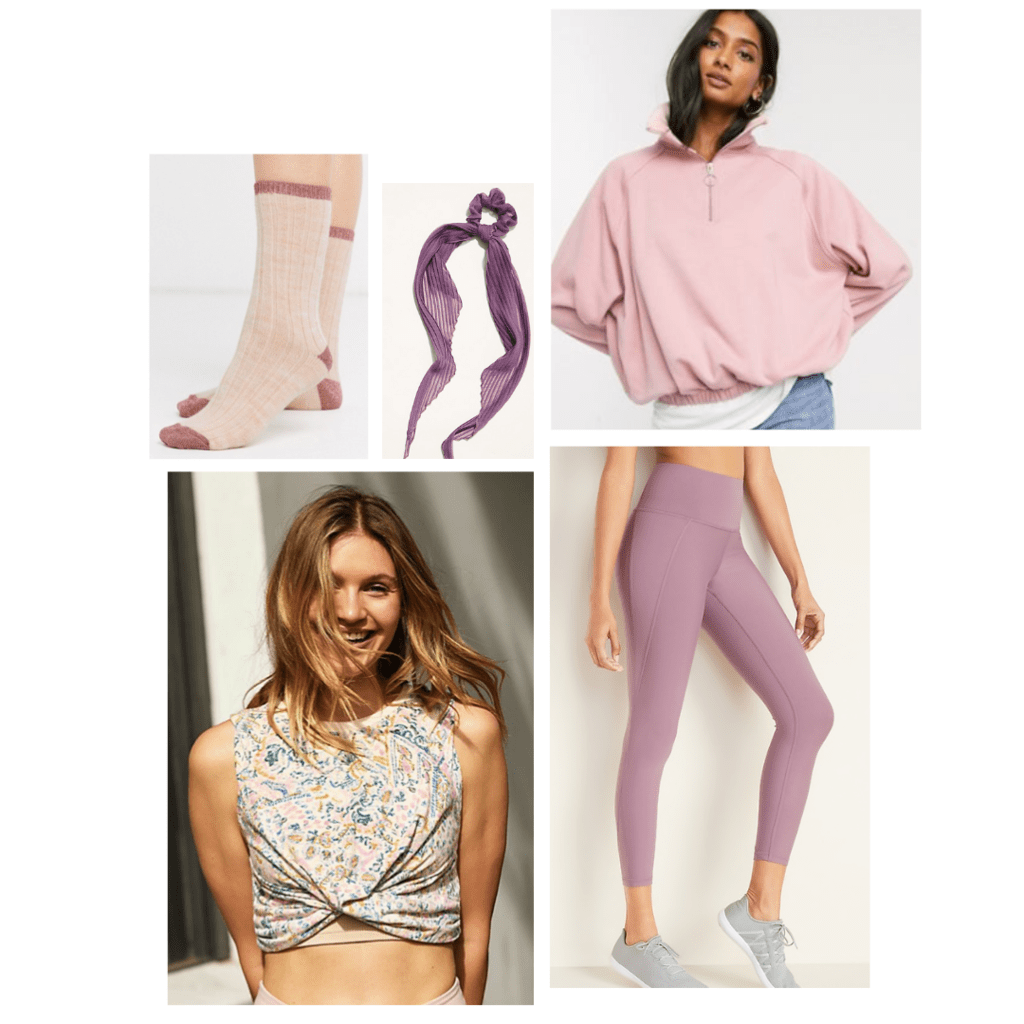 Product Information: Leggings – Old Navy, Hair Tie – Free People, Top – Free People, Socks – ASOS, Sweatshirt – ASOS
Rapunzel's look should be something you can get artistic in while wearing. Begin with a floral crop top and an oversized sweatshirt. Then add a pair of purple leggings.
Of course, any Rapunzel fan needs a dramatic hair accessory to braid into her locks, like this one from Free People.
Then, slip on a pair of fuzzy socks to hit the ultimate level of cozy.
Elsa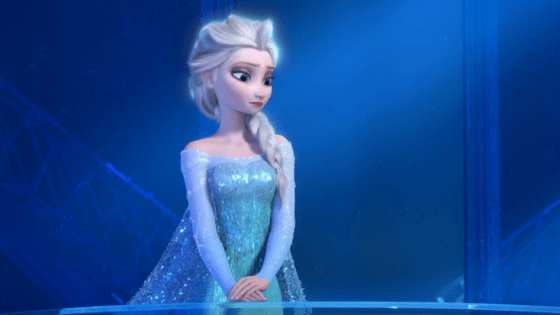 At Home Activities: Taking online classes and learning about global warming
Elsa is curious about the world around her and likes learning how she can contribute. She is likely to spend her time in quarantine learning about the environment through independent research.
Her loungewear look would be something relaxed, yet professional, just in case she has a Zoom meeting.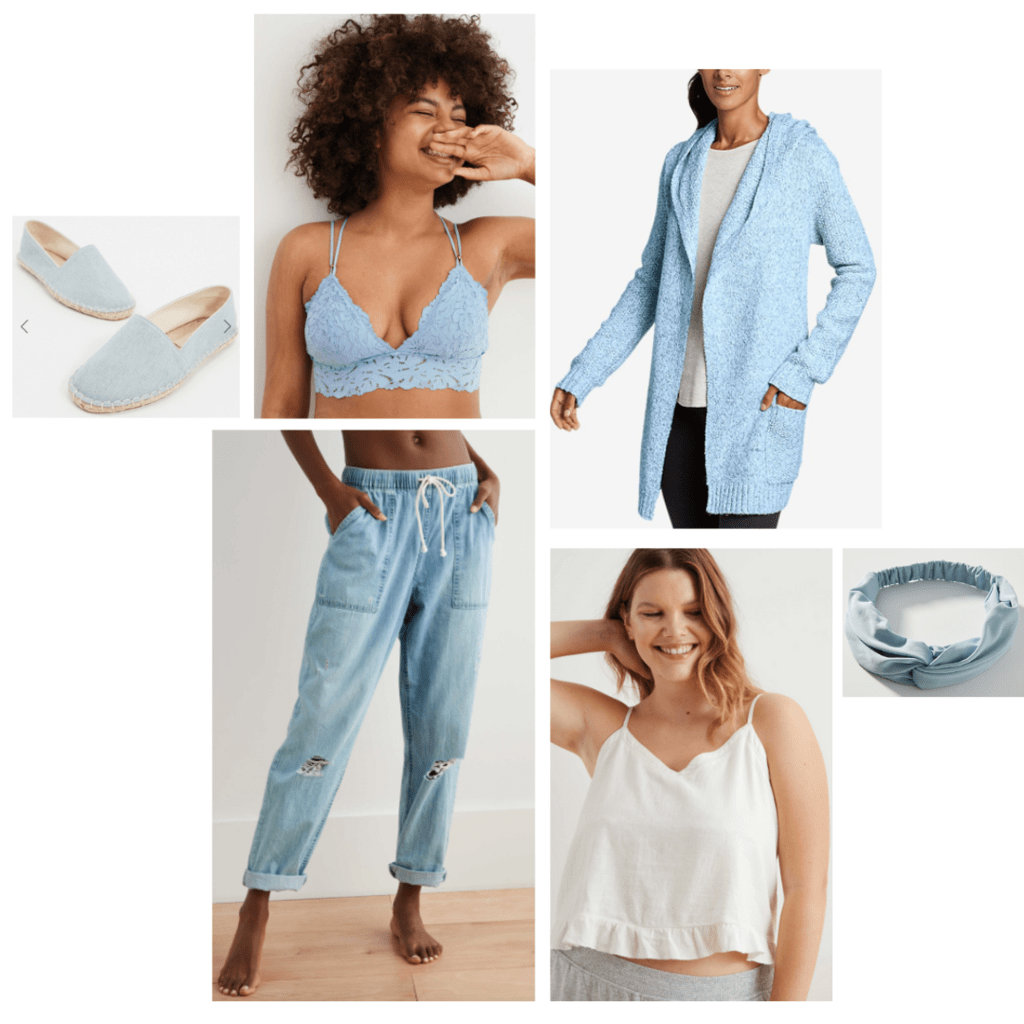 Product Information: Bralette – Aerie, Pants – Aerie, Tank – Aerie, Cardigan – Eddie Bauer, Headband – Anthropologie, Shoes – ASOS
Become the ultimate ice queen in this professional loungewear look. Layer a bralette under a cami top, then put on a long blue cardigan.
For the bottoms, opt for a slouchy pair of denim joggers. Pick a blue headband and a simple pair of espadrilles that are ideal for making a quick run to the grocery store (with a mask, of course).
Anna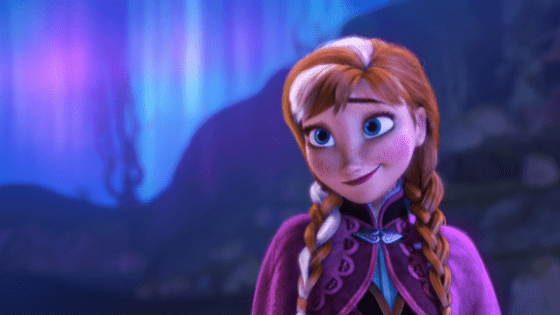 At Home Activities: Playing board games with your family or learning how to make chocolate
Anna would undoubtedly spend time during quarantine with her family playing games via Zoom. She has a sweet spirit and it isn't a stretch to think that she would also hand-deliver homemade treats to her friends' doorsteps.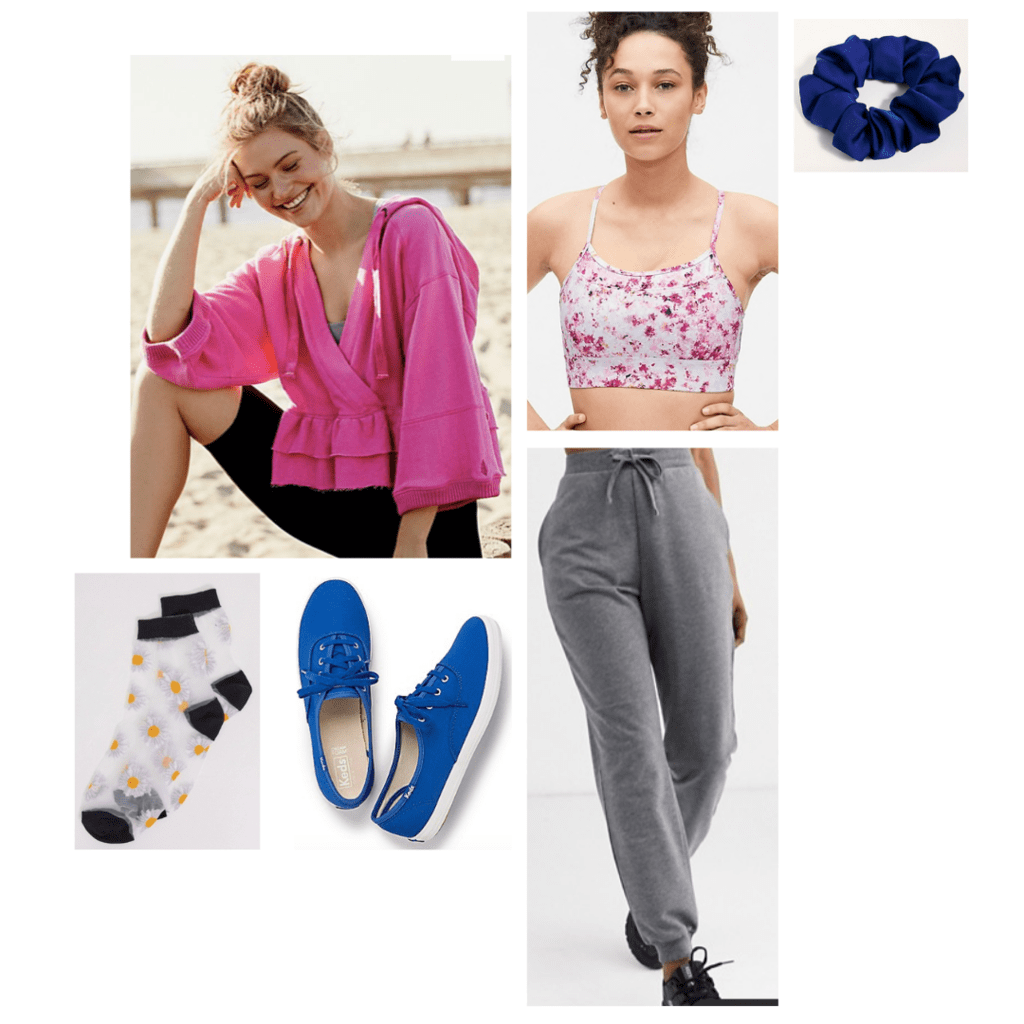 Products Information: Joggers – ASOS, Hoodie – Free People, Sports Bra – Gap, Shoes – Keds, Scrunchie – Free People, Socks – ASOS
To get Anna's look, start with a plain pair of grey joggers to give you that relaxed feeling. For your top, try wearing a pink sports bra underneath an oversized pink hoodie. This way you will be ready for any family activities.
To jazz it up, go ahead a throw on some adorable socks and a pair of blue sneakers. Finish the look off with a classic, navy scrunchie.
And that's a wrap! What did you think?
Which look was your favorite from the whole series? What at home activities are you trying out for the first time? Tell us down in the comments.