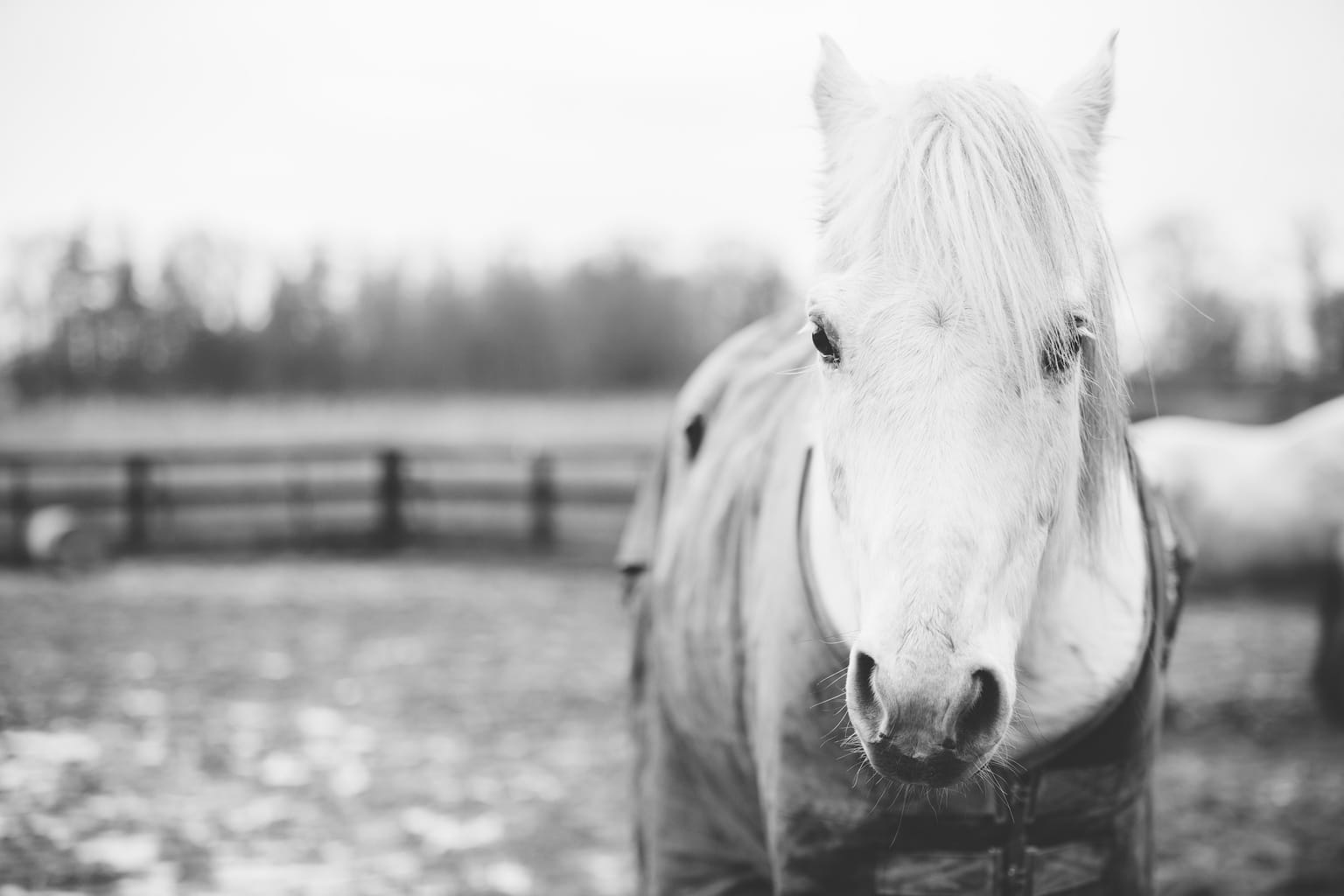 Welcome to my last Book-Inspired Fashion post! It's been a truly amazing experience to write for CF about two of my favorite things – literature and fashion – for the past two and a half years.
Having finally graduated from college last week (with a 4.0 for my final term!), I can attest that writing for CF has made me a much more confident, experienced writer than I could have imagined. It was in the footsteps of other CF writers, in fact, that I was inspired to begin writing regularly, a practice that I kept up through my college career.
(And for those of you who're curious, here's the article that started it all: The Time Traveler's Wife.)
Like any bibliophile, I have a never-ending list of books I want to read, reread, and/or gush about to anyone who'll care to listen. It only makes sense, then, that it's bittersweet to choose one final book to cover when there are literally hundreds more I could've chosen (the Throne of Glass series, Sally Thorne's The Hating Game, and Gone With the Wind were all serious contenders that never quite made it).
In the end, I chose War Horse because of a friend's request. This article will be brief, but when I pop in for the occasional post in the future (!), I will go back and cover one of the books that I've been dying to write about for years.
With no further ado, here's some background on the book!
Reading Between the Lines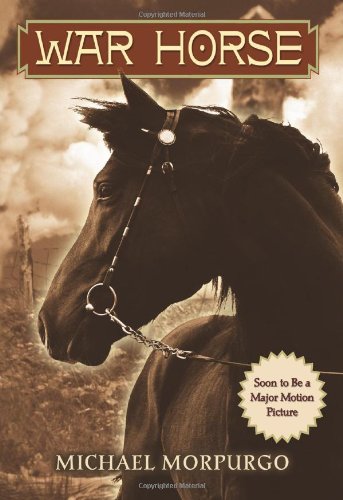 War Horse was published in 1982 by English author Michael Morpurgo, who later went on to become the Children's Laureate of the UK because of his contributions to children's literature.
Like other childhood favorites including Charlotte's Web and Winnie-the-Pooh, War Horse features an animal protagonist that experiences emotion and thought in a first-person narrative. Unlike many other books for children, however, War Horse is centered around the devastating first World War, as Joey struggles in his transformation from farm horse to the titular war horse while maintaining loyalty to his original master, Albert.
Today's outfit sets focus on the universality of the book's themes, centered specifically around Joey's perceptions throughout the novel.
Spoiler alert: The second and third looks will discuss of the second half of the book, so please don't read the descriptions if you don't want to know what happens!
1. A Yearling Colt and a Young Lad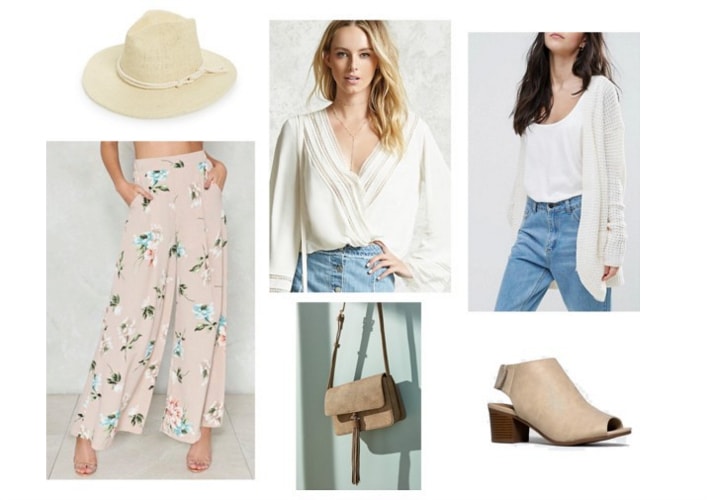 Product Info: Blouse – Forever 21, Cardigan – ASOS, Pants – Nasty Gal, Shoes – ZooShoo, Hat – Nordstrom, Bag – Anthropologie
Through the long hard winters and hazy summers that followed, Albert and I grew up together. A yearling colt and a young lad have more in common than awkward gawkishness.
At the beginning of Joey's story, the war in Europe has not yet erupted, although hints of it threaten Albert's family and their town.
To Joey, his first few years with Albert are replete not with these tensions, however, but with the foundations of the unbreakable bond between boy and horse. Although Joey struggles to establish his position on the farm, he becomes a hardworking plow horse for Albert's sake, and learns to push himself both physically and mentally long before the start of World War I.
This outfit is based around both practicality and comfort, reflecting the contentment of the pre-war days that perhaps was not evident except in hindsight. Everything in the outfit allows for movement, and the relaxed colors suggest a laid-back approach to moving about under the sun.
The colors also provide versatility, given that this outfit is not strictly a winter or a summer look; rather, it can be accessorized and edited to suit any time of year.
2. So Harsh and So Bitter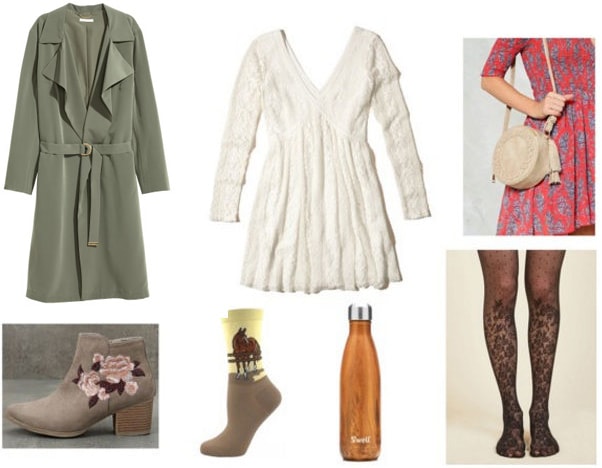 Product Info: Dress – Hollister, Jacket – H&M, Tights – Modcloth, Shoes – Lulu's, Bag – NastyGal, Socks – Absolute Socks, Water Bottle – Bloomingdale's
Perhaps it was the contrast with the few idyllic months we had spent with Emilie and her grandfather that made what followed so harsh and so bitter an experience for Topthorn and me; or perhaps it was just that the war was all the time becoming more terrible.
Joey is torn from Albert's side and becomes a horse in the British army before passing into the protection of a little French girl named Emilie, together with his dear companion Topthorn, another infantry horse.
Though he never quite forgets Albert, Joey is able to heal spiritually and physically because of Emilie's love and kindness. It's after this period of rest and happiness, however, that German soldiers again claim him and Topthorn for their own army, resulting in the most excruciating period in Joey's life.
This look is correspondingly inspired by contrast, expressing the two distinct lives Albert leads during the seemingly-endless war. The lace dress represents the childlike innocence of Emilie and the temporary haven it provided Albert, while the green trench coat symbolizes the overarching, inescapable atmosphere of war.
The accessories have an intricate combination of textures, shapes, and colors to indicate the complexity of war as an experience. The floral embroidery on the shoes and tights suggest that despite literal darkness overshadowing any period in life, there is still a place for hope and beauty.
The horse socks are a self-explanatory reference to Joey, and finally, the wood-print water bottle is a reminder of how basic necessities are lost during times of war, as well as that water is necessary for all forms of life – tying back to the novel's universal themes.
3. A Million Miles Away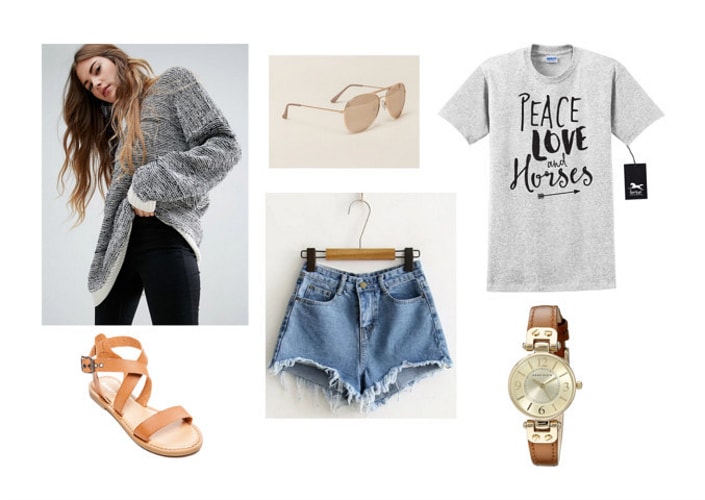 Product Info: Shirt – Etsy, Shorts – Make Me Chic, Sweatshirt – ASOS, Sunglasses – Francesca's, Sandals – Belk, Watch – Zappos
In the euphoric days that followed our reunion, the nightmare I had lived through seemed to fade into unreality, and the war itself was suddenly a million miles away and of no consequence. At last there were no guns to be heard…
Although this scene does not quite illustrate the end of the war, it highlights an even more climactic scene: the moment in which Joey and Albert are finally reunited, against all odds. While Albert does not fully recognize Joey until he whistles to him, Joey recognizes Albert immediately, rejoicing because after so many temporary owners, he has come full circle by reuniting with the one whom he considers his only master.
This outfit is simple, and evocative of simpler times. In this moment, everything fades away for Joey except for his love for Albert, so the nostalgia of the t-shirt and denim represents familiarity, memory, and simplicity. The shirt reads, "Peace, love, and horses," which encapsulates this scene perfectly, given that everyone just wants peace by the final months of the war, yet Albert's priority is to not lose Joey for a second time.
The oversized sweatshirt and shirt are both shades of grey because grey, to me, is the color of oblivion and wanting to exist away from reality. The reflective lenses on the sunglasses perform the same obscuring function.
The sandals are a departure from the closed-toed shoes of the first two outfits: in the context of war and labor, sandals symbolize vulnerability and carefreeness, both of which are expressed by Joey in his absolute trust in Albert.
The final accessory in this look is the vintage-style watch, which keeps the outfit timeless and not purely fixed in 21st century fashion.
Your Thoughts?
What are your childhood favorites? Is there anything else you would've liked to see covered in Book-Inspired Fashion? Let us know in the comments below!