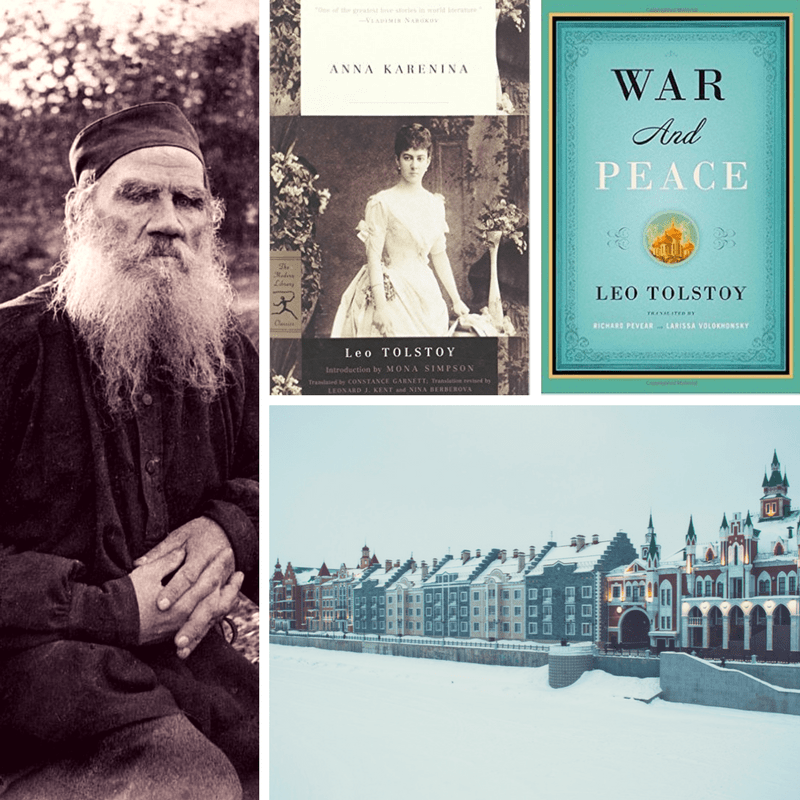 The name Leo Tolstoy can evoke a few specific reactions. Some people love his novels and consider them among the great classics of all time. Some barely recognize the name, or perhaps haven't heard of him at all.
Others, however, can't help but balk at the length of his books.
Two of Tolstoy's most famous works, Anna Karenina and War and Peace, — which have been covered on College Fashion before — are known for being two of the longest novels in recorded history. Anna Karenina is nearly 900 pages while War and Peace clocks in at a whopping 1200 pages!
You might wonder if this feat of reading is worth your time, and I can say with absolute certainty, yes. Tolstoy's writing is like water on the page, flowing smoothly while enveloping you in his story. He has been called one of the greatest writers who ever lived by greats like Virginia Woolf and Fyodor Dostoyevsky.
If you've never read him, here's what to expect: Tolstoy's works capture the reality of Russian society in his time. They're especially focused on the middle of the 19th century onward, when a period of great change was taking place.
So allow yourself to be swept up in the magical world of a Tolstoy novel and rock some Russian literature-inspired fashion:
In the Throes of Passion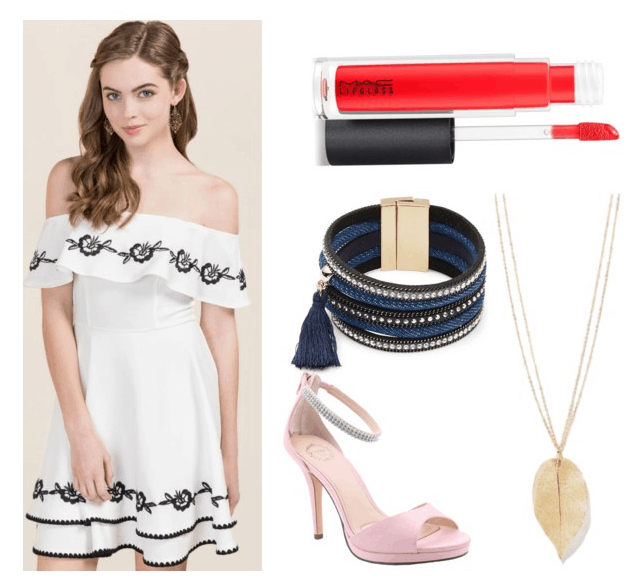 Products: Dress – Francesca's, Lipgloss – MAC, Bracelet – Lord & Taylor, Necklace – Charming Charlie, Shoes – J.C.Penney
"If you look for perfection, you'll never be content." – Tolstoy, Anna Karenina
Anna Karenina is the tragic tale of a married Russian noblewoman who falls in love with another man. As simple as that plot sounds, when you add several dozen memorable supporting characters and passion that transcends societal norms, you get a novel that's unique and captivating.
Anna Karenina is doomed not only by her passionate nature and love, but by the strict societal norms and sexist double standards afloat in the strict class system in which she lives.
For an outfit that's as passionate and rebellious as Anna becomes, start out with a trendy piece, an off-the-shoulder mini dress. Simple yet elegant jewelry nods to tradition. For an evening look, add a Russian Red lip and a pair of nude heels with a touch of the glitz and glamour of upper class Russia.
Age of the Innocents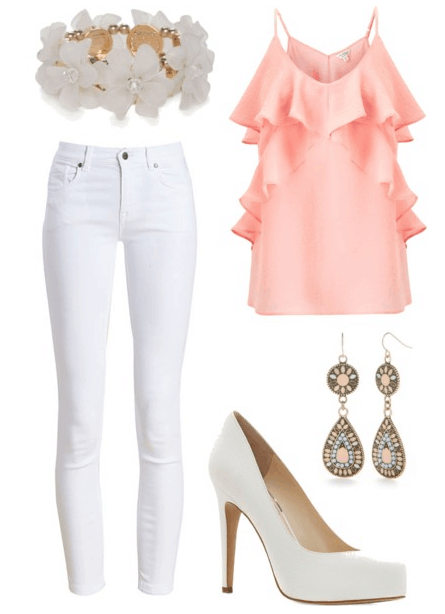 Products: Bracelet – Belk, Jeans – Outdoor and Country, Shirt – Miss Selfridge, Earrings – Belk, Shoes – Lord & Taylor
"The Death of Ivan Ilyich" is a novella that follows a man who realizes he has wasted his life on things that don't matter, coming to this important realization before his impending death.
This work reflects Tolstoy's personal views, especially his distaste for Russian society's preoccupation with status and material things.
Tolstoy also explores this theme in other works, drawing blurry lines between innocence and guilt when war, luxury, and virtue intersect, again in novels like War and Peace and Anna Karenina.
Now, if you can get this look with items you already own, that's perfect! There's absolutely no need to buy something new, and Tolstoy would certainly approve of you finding happiness in what you have.
For a sweet yet luxurious look that captures the society that Tolstoy portrays in his works, a millennial pink top will look perfectly sweet with white jeans for a summertime outfit. Matching white heels will make you look even more innocent, but it's up to you to be innocent or guilty. The finishing touches are these ornate earrings and bracelet made of chunky flowers.
Casual Luxury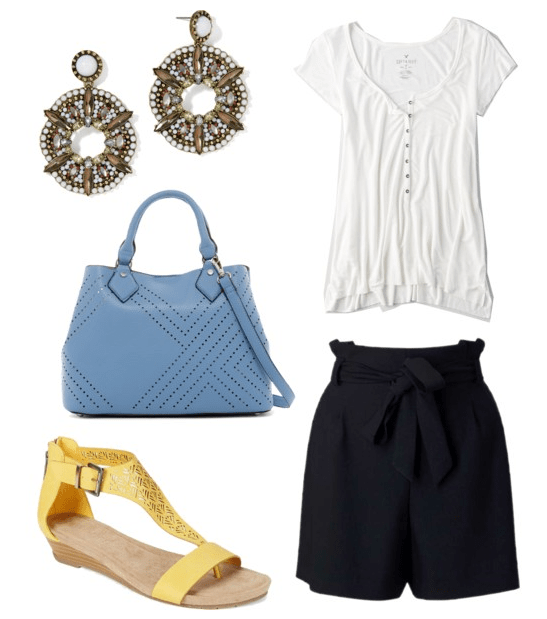 Products: Shirt – American Eagle, Shorts – Miss Selfridge, Earrings – Baublebar, Handbag – Nordstrom Rack, Shoes – Lord & Taylor
Tolstoy wore many different hats in his life: author, failed farmer, father, husband, and later a thought leader on moral and political philosophy. He often incorporated critiques and deconstructions of society, law, and politics in his works.
For an eclectic, well thought-out look for any occasion this summer, pair these trendy tie shorts with a classic Henley top. Incorporate contrasting color feelings with these sunny, happy yellow shoes and this solemn, calm blue handbag. Top it off with some statement earrings for a look that says versatile and thoughtful, like Leo Tolstoy.
Final Thoughts
Leo Tolstoy is one of the greats, and I hope you found some fashion inspiration from his greatest works.
So what did you think? Which look was your favorite? Have you seen or read any of Tolstoy's works? Which author would you like to see next? Let us know in the comments below!