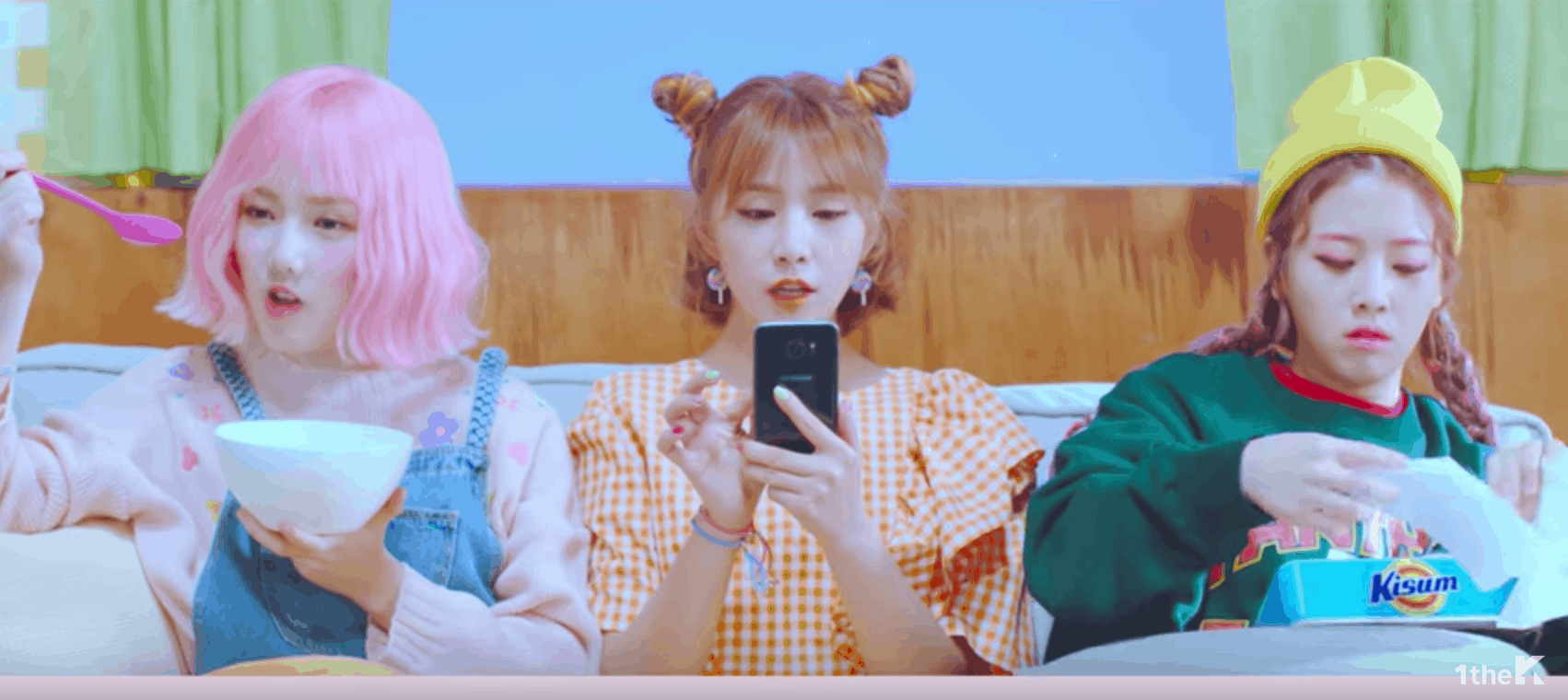 This week, I'm back again with another K-pop song about spring! If you missed my last article, check it out here for more spring song inspo.
"Spring Again" is a collaboration between three lovely ladies: Yerin, a member of the girl group, G-Friend; Cao Lu, a member of the girl group, FIESTAR; and Kisum, a rapper. Watch the music video below:
[MV] Cao Lu(차오루), Kisum(키썸), Yerin(예린) _ Spring again(왜 또 봄이야)
This new track isn't a typical love song about spring. Instead, we find these single ladies singing about how they really feel about the season, sick of seeing couples and their Instagram posts. (Basically, their message is: "Who cares if it's spring again? I'm allergic to pollen.")
Needless to say, the lyrics are fun and light-hearted, as is the music video. It features bright colors and various outfit changes, and I was inspired by the three ladies to re-create their outfits.
Look 1 – Yerin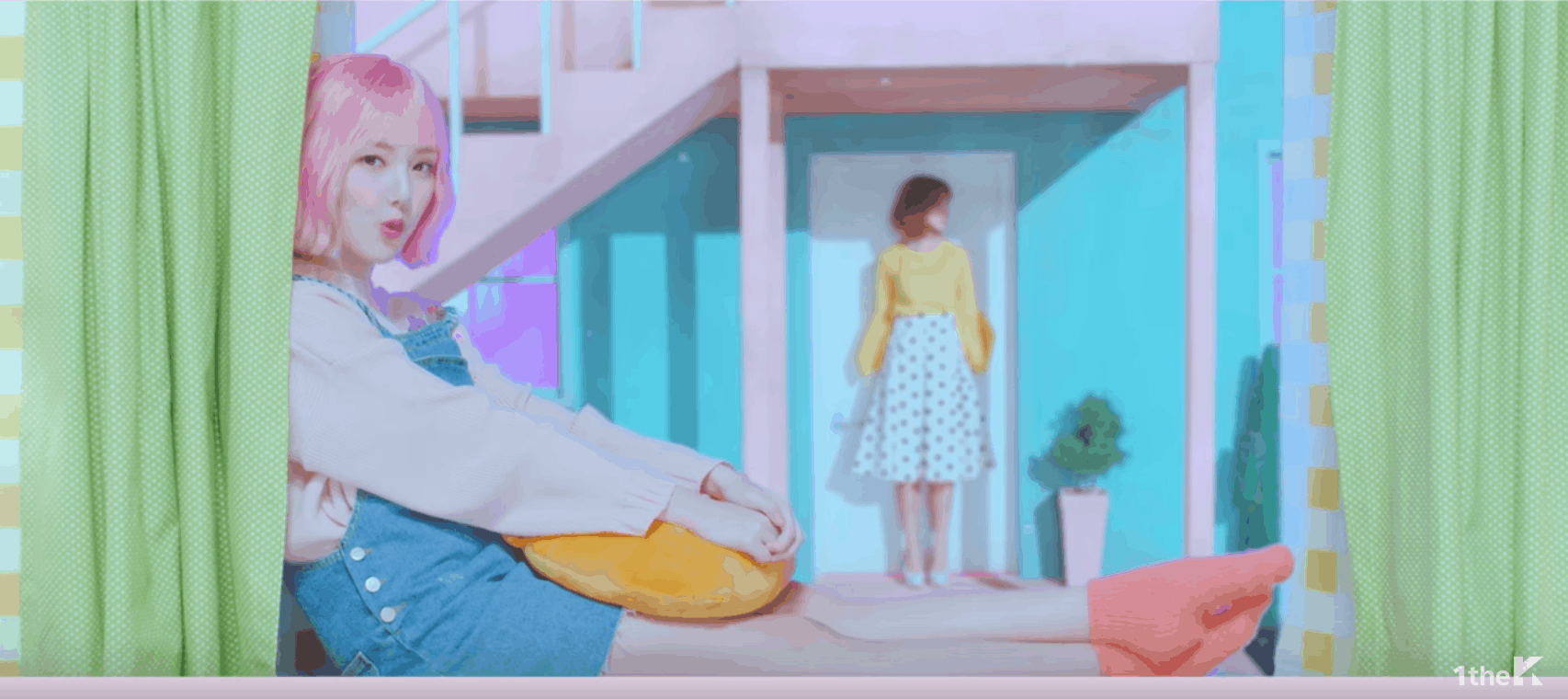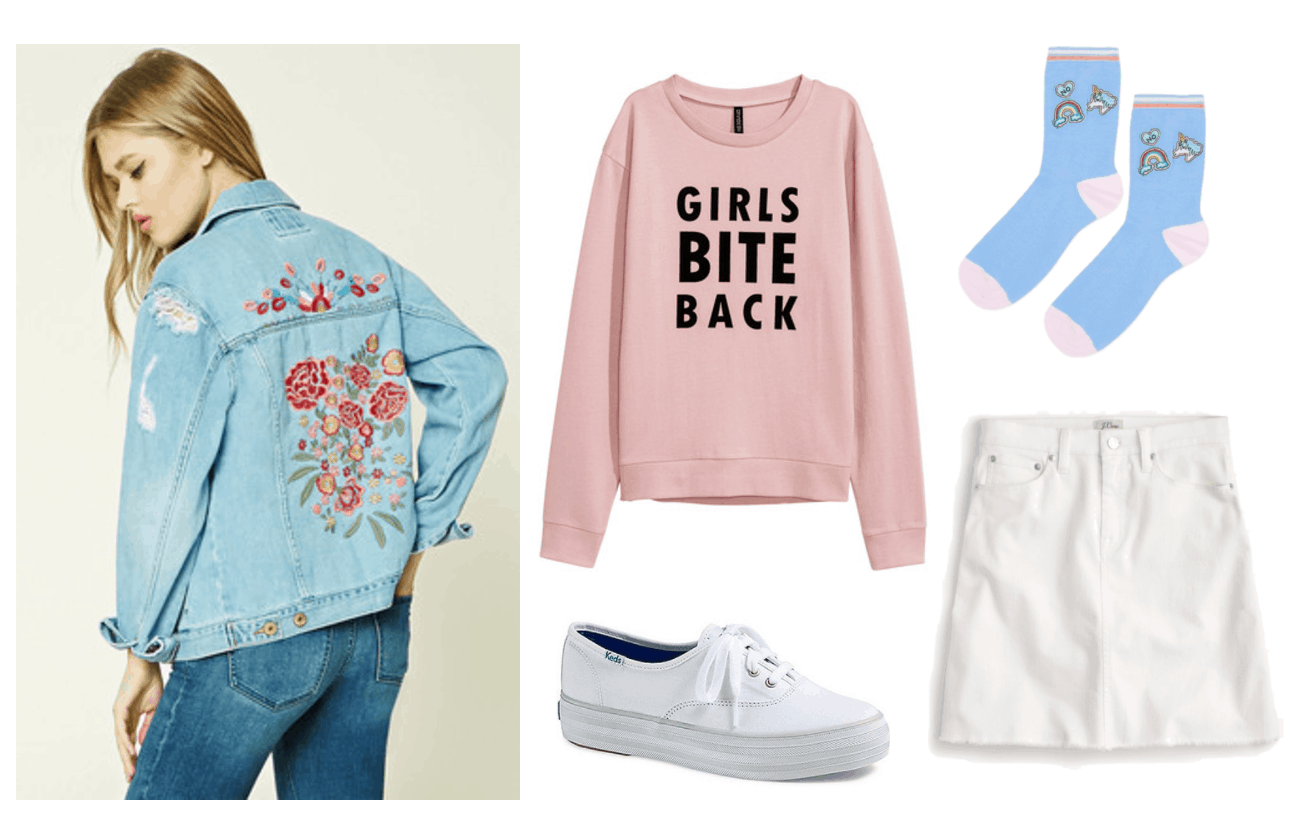 Products: Jacket – Forever 21, Sweater – H&M, Skirt – J.Crew, Shoes – Keds, Socks – Topshop
Yerin nails her cute pastel look with a pink sweater and a denim overall dress. I found a similar pink sweater and styled it with a denim jacket (the floral accents in honor of spring) and a white denim skirt. Yerin's look reminds me of unicorns and cotton candy, so I completed the look with some fun socks.
Look 2 – Cao Lu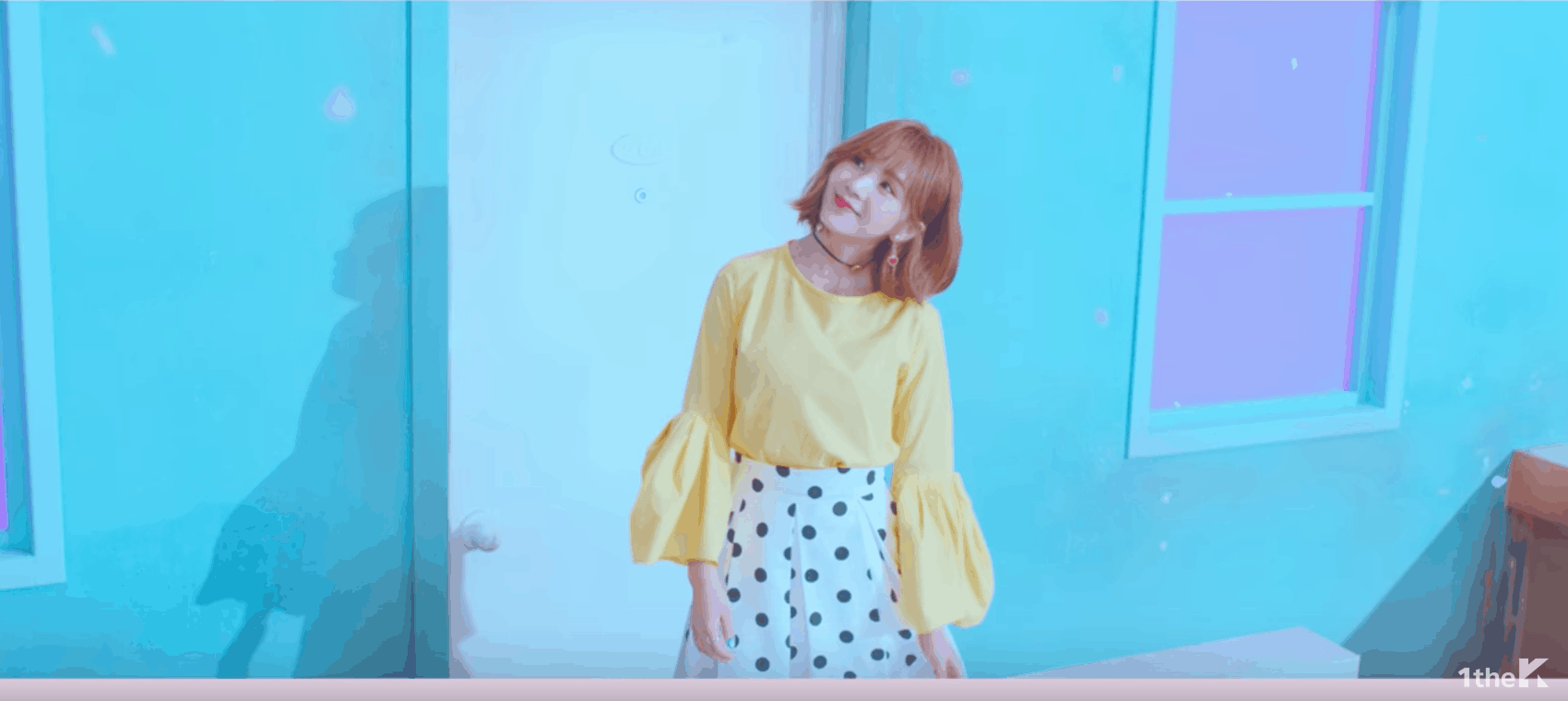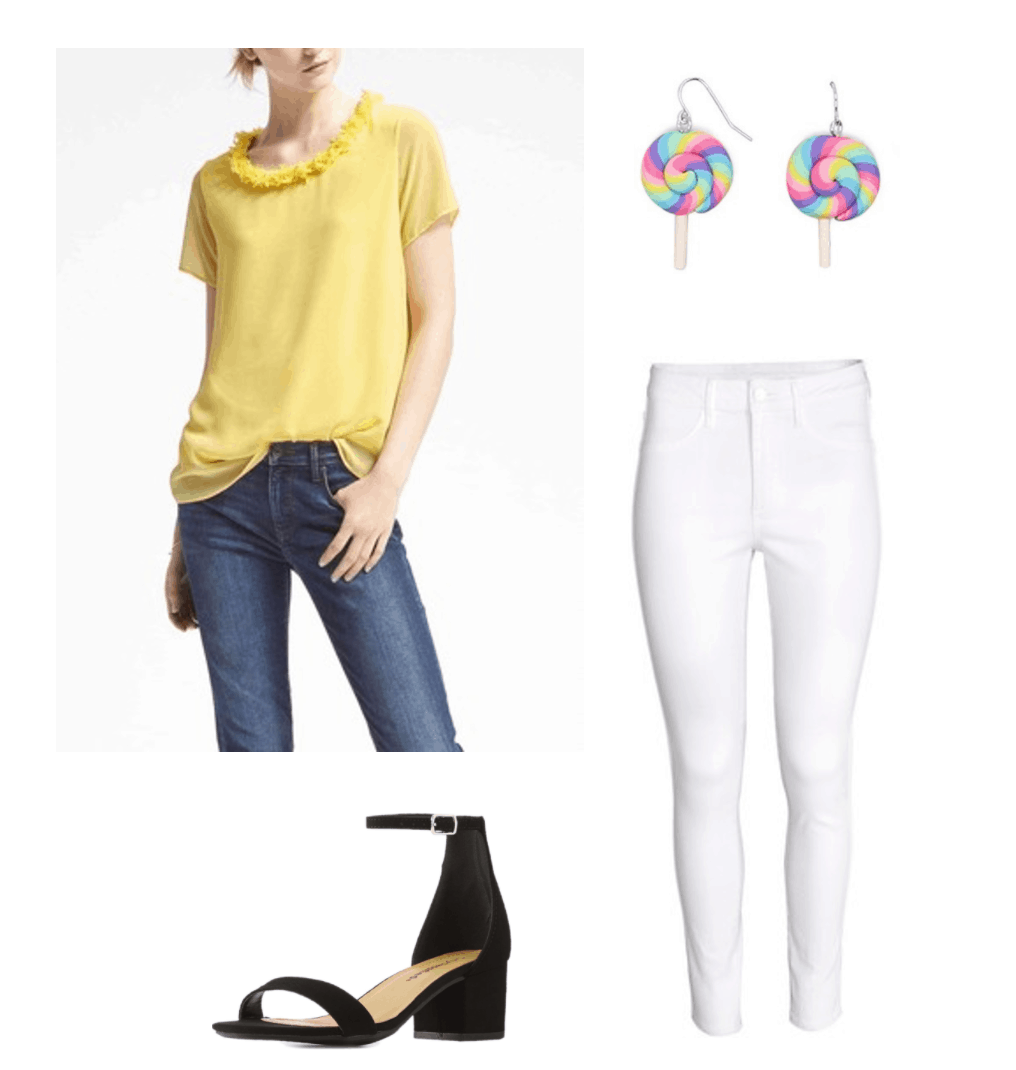 Products: Shirt – Banana Republic, Jeans – H&M, Shoes – Charlotte Russe, Earrings – Forever 21
This outfit was the most difficult to re-create, simply because I can't imagine myself wearing Cao Lu's yellow blouse and polka-dotted skirt (unless I was going to a decades theme party.) After much deliberation, I chose to focus on the colors.
I chose a yellow top (the detailing around the neck looks like dandelions!) and paired it with white skinny jeans and black sandals as a loose interpretation of Cao Lu's outfit that's more wearable. For a sweet touch, I added lollipop earrings that Cao Lu is seen wearing in the music video.
Look 3 – Kisum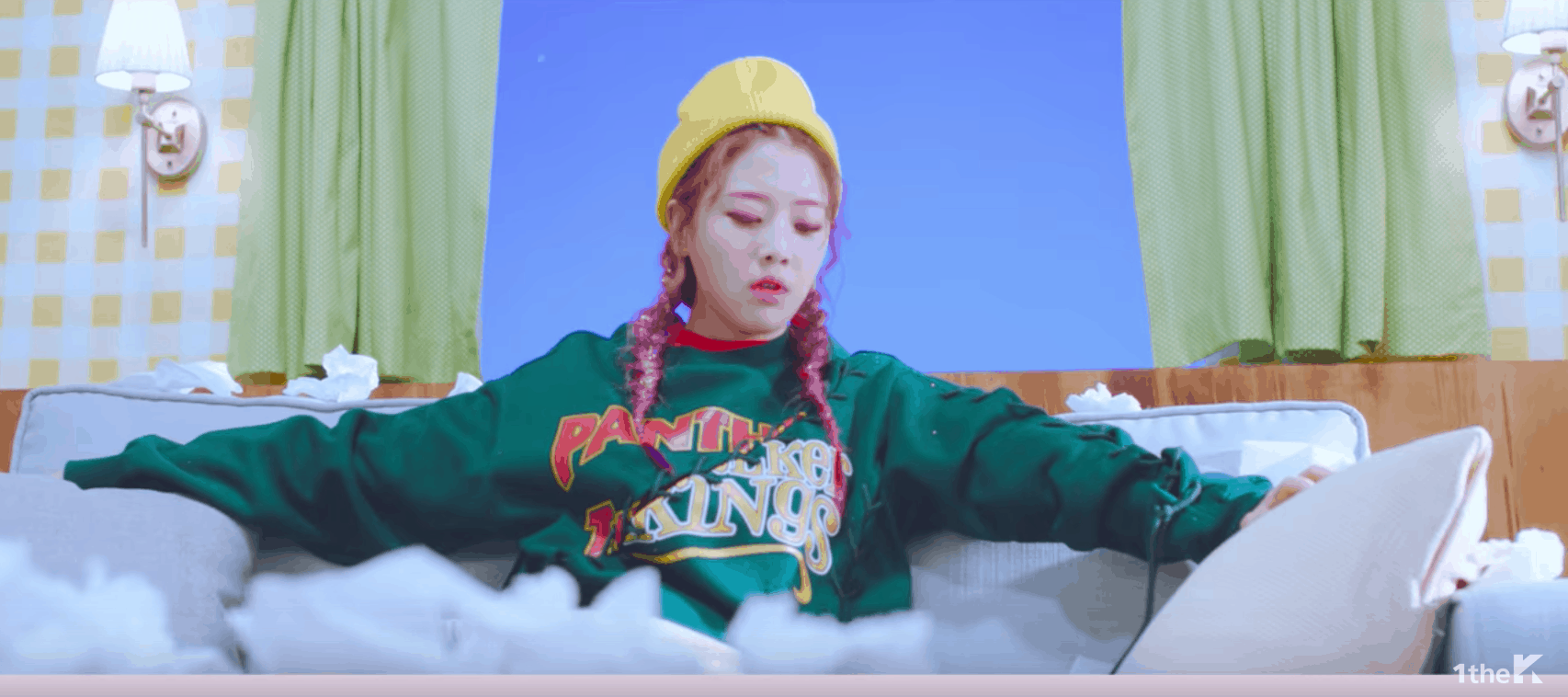 Products: Sweatshirt – ASOS, Jeans – H&M, Hat – PACSUN, Shoes – Dr. Marten's
Last but not least is Kisum's casual and cool look. I styled a green sweatshirt with distressed boyfriend jeans that scream comfy and laid-back. Then, I accessorized with a yellow hat and colorful boots for a finishing touch.
What Do You Think?
Which of these looks did you like best? Any recommendations on which song to you want me to cover next for fashion inspiration? Leave your comments below!