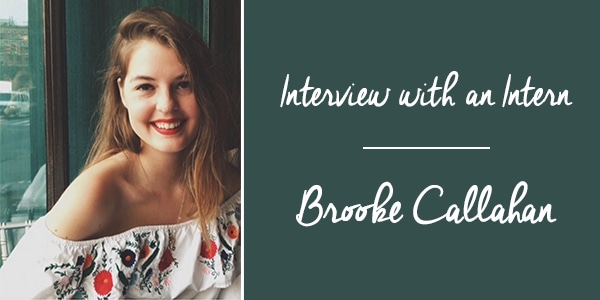 Last month, College Fashion interviewed a super-star intern, and received an overwhelmingly good response from our readers. We decided to give the theme another go by chatting with Brooke Callahan.
Brooke, a 20-year-old from Springfield Missouri, is currently interning at Harper's Bazaar magazine in Manhattan. What makes her stand out from her competition? Her spunky, high-low style and positive attitude.
Want to learn more about Brooke's internship life in the Big Apple? Scroll down to see our interview: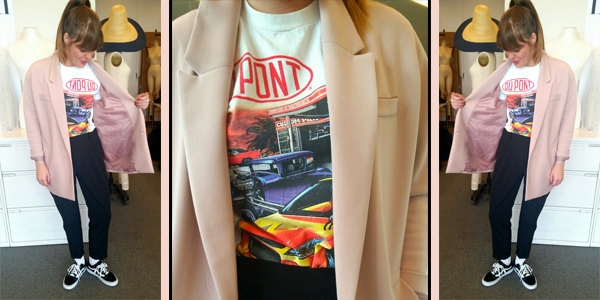 The Interview:
College Fashion: Tell us a little about your current internship.
Brooke Callahan: Right now I'm a fashion intern at Harper's Bazaar. There's really no typical day at Bazaar, but my main responsibilities include sample trafficking, which basically means keeping track of all the clothes that come in and out for our shoots, preparing merchandise for on-location shoots, and helping my editors with their current projects.
CF: Do you have any previous fashion intern experience?
BC: I was previously a fashion intern at a small magazine in St. Louis, Missouri. I also gained some retail experience at my local J. Crew, but nothing like Bazaar.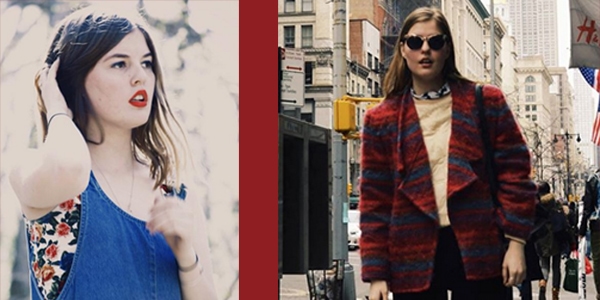 CF: How do you like living in New York City?
BC: NYC is amazing because it is truly where everything is, especially in terms of fashion. I am inspired every day.
CF: I assume this experience serves as inspiration for your unique wardrobe, among other things. Do you get fashion inspiration anywhere else?
BC: I would say my ultimate style inspiration is my grandma. She has spent much of her life making her own clothes and she has an amazing eye for what can be timeless but still really rad. My favorite pieces of mine are those she has given me from the '70s. This is also my favorite decade, so I draw lot of inspiration from the fashion of this time.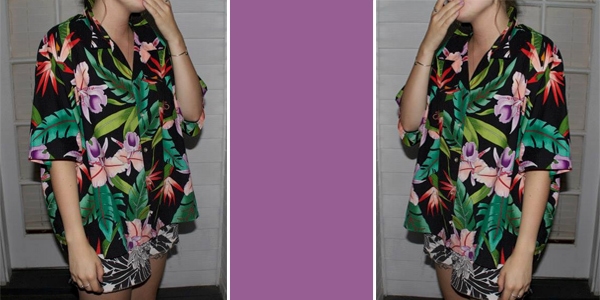 CF: Vintage inspiration. Love it. So where do you usually shop?
BC: My fashion philosophy is all about personal style rather than following the latest trends and owning pieces that no one else would have. I love shopping at Goodwill, especially Goodwill Outlet; everything is priced by the pound and you really have to search, sometimes through dingy children's toys and rolls of toilet paper (for real), but it's totally worth it.
CF: With such an eclectic, unique sense of style, we're curious: what are your fashion "guilty pleasures?"
BC: Definitely weird and old hats and a steadfast backpack.
CF: What does "dressing for success" mean to you?
BC: It is important for the people you are working for to know you take the job seriously and have a professional attitude by what you wear. That being said, you don't have to lose your own personal style.
CF: Do you think there are any "survival skills" one needs to know before working in the fashion industry?
BC: Invest in comfortable shoes. You'll most likely either be walking everywhere, on your feet all day, or both.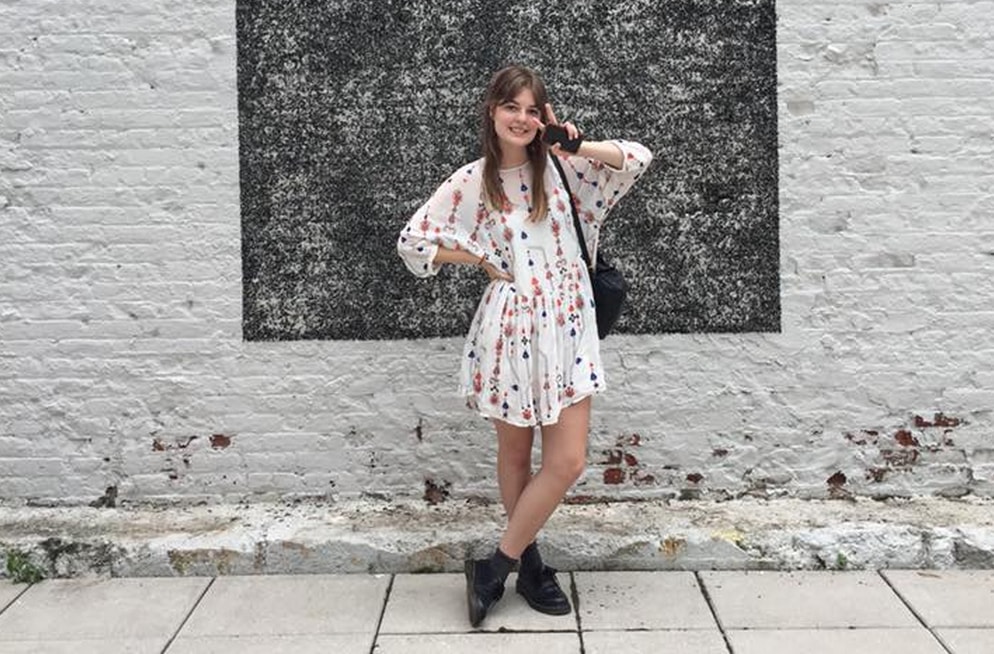 CF: What's your favorite part about your job right now?
BC: I'm lucky to work with an awesome group of interns. We get to have a lot of fun and it's one of the main reasons I look forward to going to work every day.
CF: What advice do you have for college students who want an internship placement like you have?
BC: Everyone says this industry is all about who you know, which can be true, but not always. I called tons of human resource departments and sent my resume wherever I could. Be persistent. If you want something bad enough you will find a way to get it. Also, write a cover letter for every internship you apply for, it looks a lot better than just a short intro and a resume.
CF: Do you have any tentative plans after you graduate?
BC: I know I will end up in the fashion industry, but no specifics are in place yet. Breeding dogs is my backup. *laughs*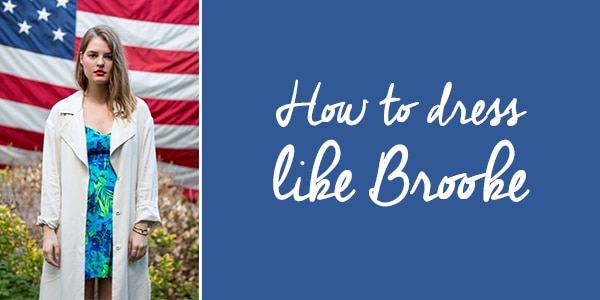 Tomboy-Cute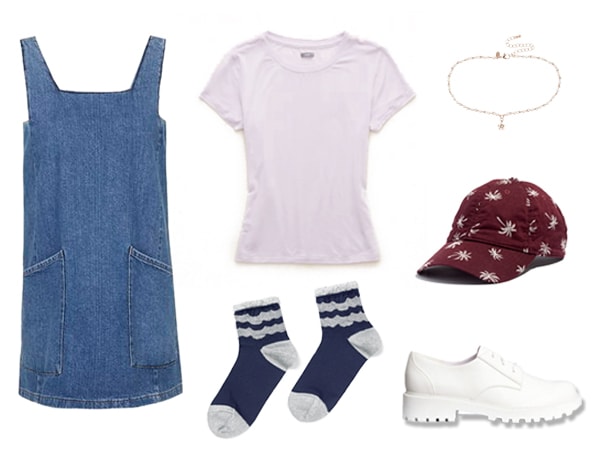 Product Information – Dress: Topshop, Crop Top: American Eagle, Shoes: H&M, Socks: Lane Crawford, Hat: Madewell, Choker: Miss Selfridge
A backwards cap and glitter socks? Two of Brooke's wardrobe staples. Let those pieces stand out by keeping the rest of the outfit simple and streamlined.
Vintage Princess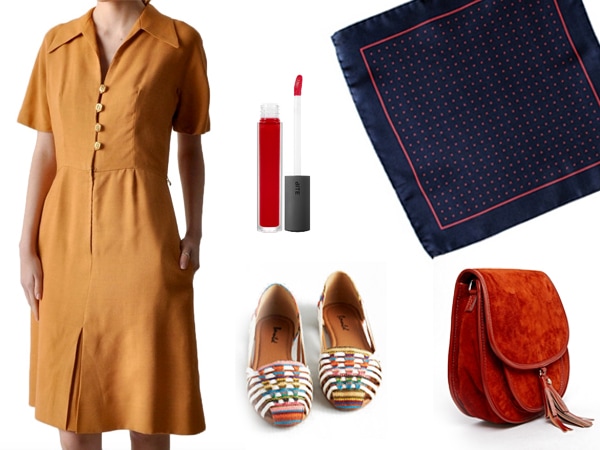 Product Information – Dress: Nina Ricci (vintage), Flats: ModCloth, Lip Gloss: Bite Beauty, Bag: ASOS, Scarf: Black
Brooke's most successful ensembles are usually comprised of unique high-low mixtures. Invest in a vintage dress, and pair it with cheaper, trendy shoes.
On the Go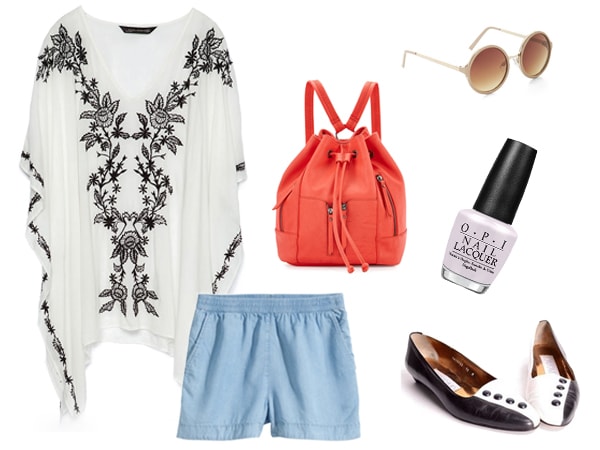 Caftan: Zara, Shorts: H&M, Flats: Joan & David (vintage), Backpack: Neiman Marcus, Sunglasses: BCBG, Nail Color: OPI "Chiffon My Mind"
Brooke doesn't hesitate when it comes to mixing textures and colors. Travel comfortably in a caftan and chambray shorts, and keep all eyes on you with your statement-making vintage shoes and bright bucket backpack.
What do you think?
What cool internships have you had? Does Brooke's spunky personality and personal style inspire you? Would you like to hear from more fashion interns? Let us know in the comments below!