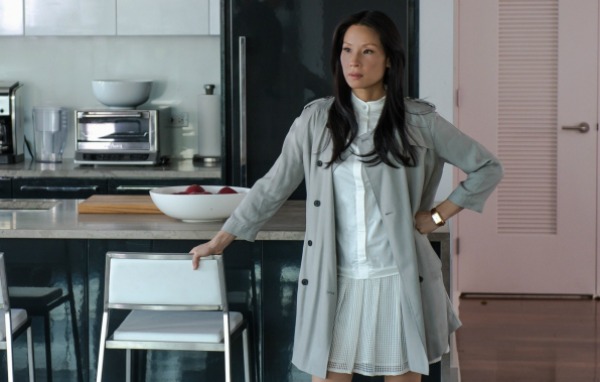 The hit crime drama Elementary is fun for several reasons: it's a modern retelling of the Sherlock Holmes story set in NYC, Watson is a woman, there's a cute tortoise with a recurring role, and you get to look at Johnny Lee Miller. But one of the best parts is undoubtedly Joan Watson's style.
The decision to have Sherlock's partner be a sophisticated fashionista was a perfect one. First of all, Lucy Liu, who plays Joan, is a real-life fashion plate whose style is anything but boring. (I still fantasize about the floral Carolina Herrera she wore to the 2013 Golden Globes.) It's hard to imagine any character she plays not having fab style.
Second, Joan's high-fashion taste makes the show's reimagining of Watson as female cooler and stronger. Watson seems like a real, chic NYC woman. And the tailoring of her blazers is as sharp as her deductive reasoning skills.
Joan's style is great inspiration for college girls because it's polished and professional while still being quirky and fun.Joan loves eccentric prints, menswear details, structured coats, and fashion-forward miniskirts and dresses. And while her wardrobe includes fashion names like Victoria Beckham, Miu Miu, and Phillip Lim, you don't need a major budget to pull off her look.
It's really elementary, my dear.
Look #1: Quirky Chic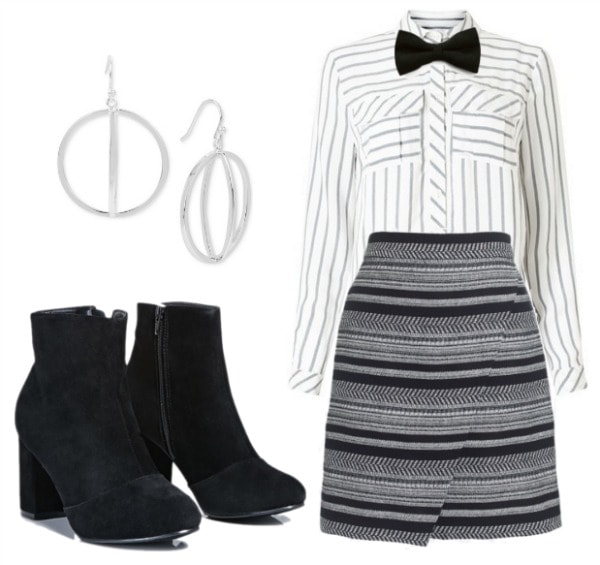 Product info: Shirt – House of Fraser, Skirt – J. Crew Factory, Bow tie – Amazon, Booties – Forever 21, Earrings – Macy's.
Joan would love this cozy-yet-stylish striped shirt. While it would be fab with dark jeans or black pants, it's way more interesting as part of a stripes-on-stripes look. The similar colors and different stripe widths and directions make this combo work. Besides, Joan loves a good structured mini.
Joan often accessorizes with menswear-inspired neckwear, so why not add a bow tie for a cool, unexpected touch? A basic black one can be popped onto anything with a collar, from flannels to blouses to shirtdresses. Otherwise, Ms. Watson tends to keep her accessories simple, so black booties and minimalist earrings are all you need to finish the look. Case closed.
Look #2: Cool Shirtdress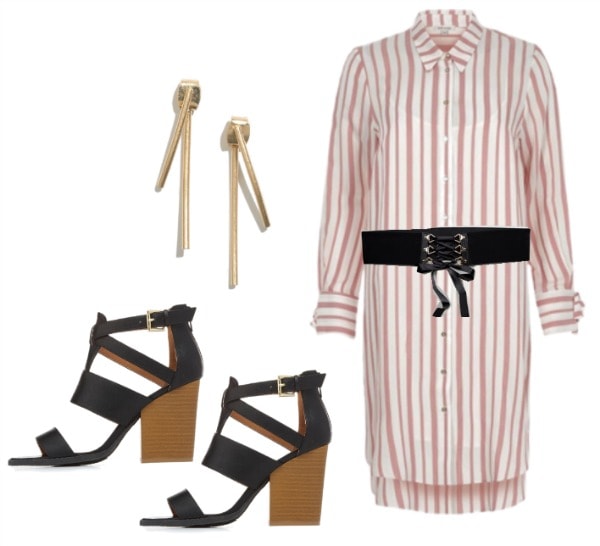 Product info: Dress – River Island, Belt – ASOS, Heels – Charlotte Russe, Earrings – Madewell.
Joan loves dresses, but her faves aren't classically girly. She's into frocks with a bit of edge or in fresh silhouettes, and crisp shirtdresses are total staples for her. The loose fit of this trendy striped one is comfy and practical for chasing after bad guys, but a thick, laced belt provides the kind of unexpected touch that every Joan look has.
Once again, simple, geometric earrings are the only jewelry you need. Chunky-heeled sandals are a practical and chic way to ground the look. And yes, this outfit works with or without tights, in case spring hasn't yet sprung on your campus.
Look #3: Cozy Loungewear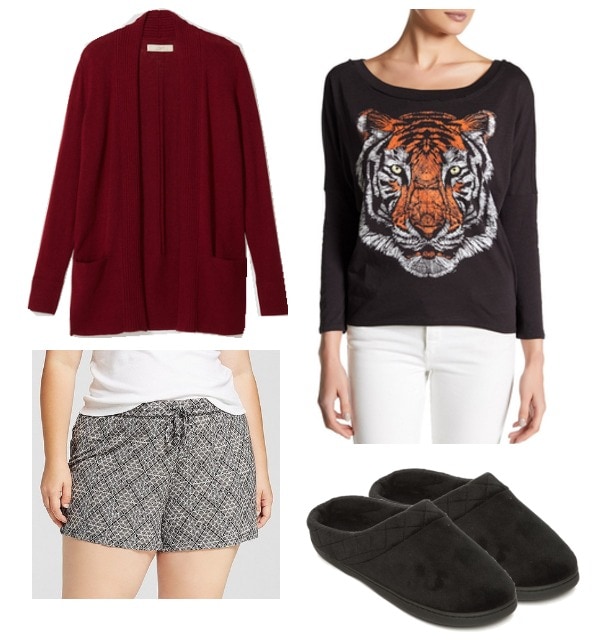 Product info: Top – Nordstrom Rack, Sweater – LOFT, Shorts – Target, Slippers-Belk.
Almost as often as we see Joan in Prada and pinstripes on the show, we see her in comfy loungewear. Cute pajamas are just as necessary in college as they are for living in a brownstone with a male roommate who always wakes you up without knocking.
For hanging (or sleuthing) at home, Joan has an enviable collection of graphic tees and fuzzy sweaters. Steal this look with soft PJ shorts and cushy slippers. And if someone comes knocking at your door asking you to solve a case (or with your Domino's order)? You'll be ready.
What do you think?
Are you an Elementary fan? Do you covet Joan's fierce wardrobe? Which of these looks would you most like to wear? Let me know in the comments!