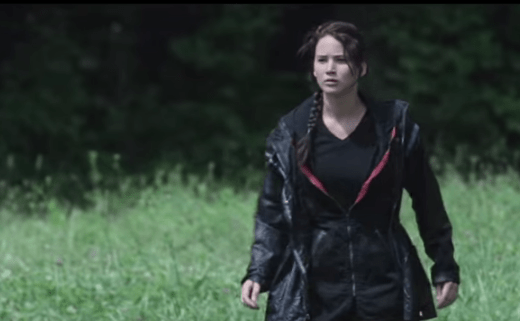 If you've been picked for the Hunger Games, then I'm deeply sorry. There are very few upsides to this situation.
It's hard to spin the idea that you're going to be thrown into an arena full of 24 kids who want to kill you in a positive light. You have a long road ahead of you, but I have faith. You can win this!
Surviving in the Hunger Games is about performing well in the actual games, but it's also about dazzling in the earlier events, like the chariot rides and the interviews. Those events are just as much fashion shows as they are competitions, so it's important to work with your designer to make sure you're looking flawless and scary.
Some Notes About the Games
The Hunger Games is a yearly tournament orchestrated by totalitarian leaders in the Capital of Panem. Each of the country's districts sends two tributes, who are forced kill each other on national television. The last one standing is the victor. It's not a pleasant thing.
Once in the arena, all the tributes wear the same outfit, so you won't have any say in you game look. All your fashion strategizing will have to come in the pregame events.
Each tribute can bring in one outside token, so think about what item or accessory you'd like to take with you.
The Reaping
For the initial ceremony, you'll be on your own. There's no staff of stylists, but if and when you're chosen, you'll want to look put together and memorable.
The reaping isn't a flashy or costume-based time, since it's, you know, horribly sad and morbid. Be respectful by staying demure and not showing up in neon feathers. You don't want to be Effie Trinket, folks.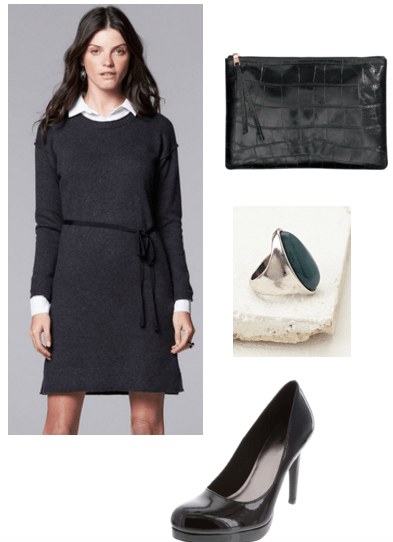 Products: Dress, Clutch, Ring, Heels.
Wearing neutral colors and a simple silhouettes will keep your outfit appropriate and also make you look down-to-earth. Since the rest of the events will be all about the glitter and glam, use this opportunity to show the audience that you have a serious side with this businesslike grey and green outfit.
The Chariots
Though they'll have already briefly seen you in the reaping, the chariot ride is really your first introduction to the world. Even though it's not a happy occasion, everyone's pretending that it is, so go wild with your outfit. This event is the most costume-like, so be eye-catching and over-the-top. Remember: it's the Capitol. Nothing is too much.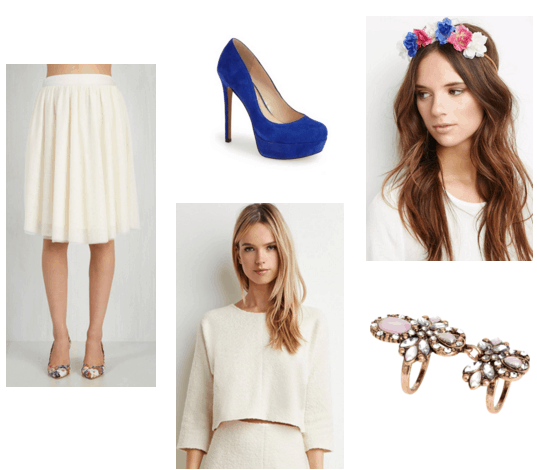 Products: Skirt, Top, Heels, Crown, Ring.
Your look will vary depending on the area you come from, but if your home district is agricultural in nature, like District 11, or just has particularly beautiful flora, you can channel it with a nature-based costume. Unusual outfit pieces like flower crowns are a good way to get noticed.
The Interview
For the interview, you still want to dress to impress, but the tone is less costume and more formalwear. This is where you really get the chance to express your personality, so choose your colors and clothing wisely.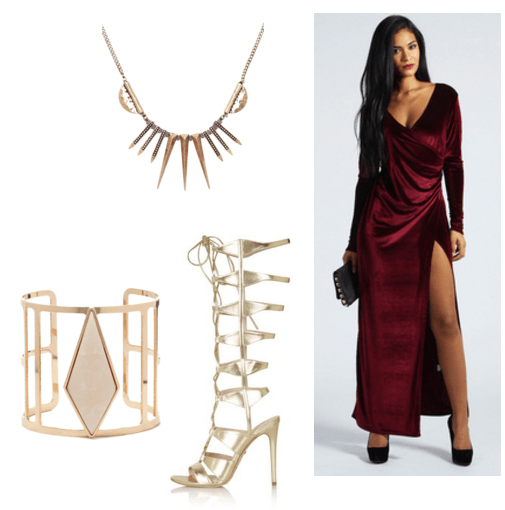 Products: Necklace, Bracelet, Boots, Dress.
Since you are expected to be a warrior in the games, it's important to look fierce at the interviews. The audience wants to believe that you can win, so give them reason to. This intense, blood red gown should intimidate the audience and your fellow tributes. Go all out with the accessories to startle and amaze. You'll have more sponsors than you can count!
What do you think?
Would you wear these looks in real life, or just in the Hunger Games? What did you think of the final movie? Let me know!