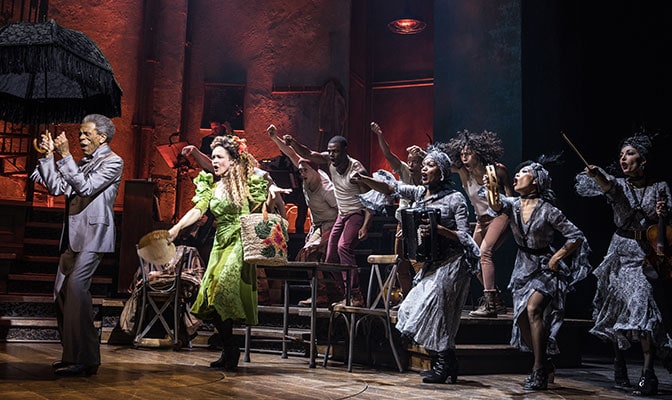 Outfit inspiration can come from many different sources: Paintings, music, nature, movies, even theater. With this in mind, today I'm drawing some fashion inspiration from the costumes of Hadestown, a popular Broadway musical based on Greek mythology.
About the Musical
Hadestown is a musical based on a concept album by singer Anais Mitchell. It combines the myth of lovers Orpheus and Eurydice with the myth of Hades and Persephone. These classic stories are retold through catchy folk songs.
Orpheus and Eurydice are lovers who vow to always stay together, until Eurydice becomes curious about Hades and his workers. She leaves Orpheus and heads off for Hadestown. Orpheus follows her to get her to come back above ground. However, Eurydice cannot leave without permission from Hades. Soon, tragedy strikes.
The musical has seen great success, winning eight awards, including Best Musical, at this year's Tony Awards.
Without further ado, here are five outfits inspired by the dynamic costumes and characters of Hadestown.
Orpheus
"Wait for me, I'm coming
Wait, I'm coming with you
Wait for me, I'm coming too"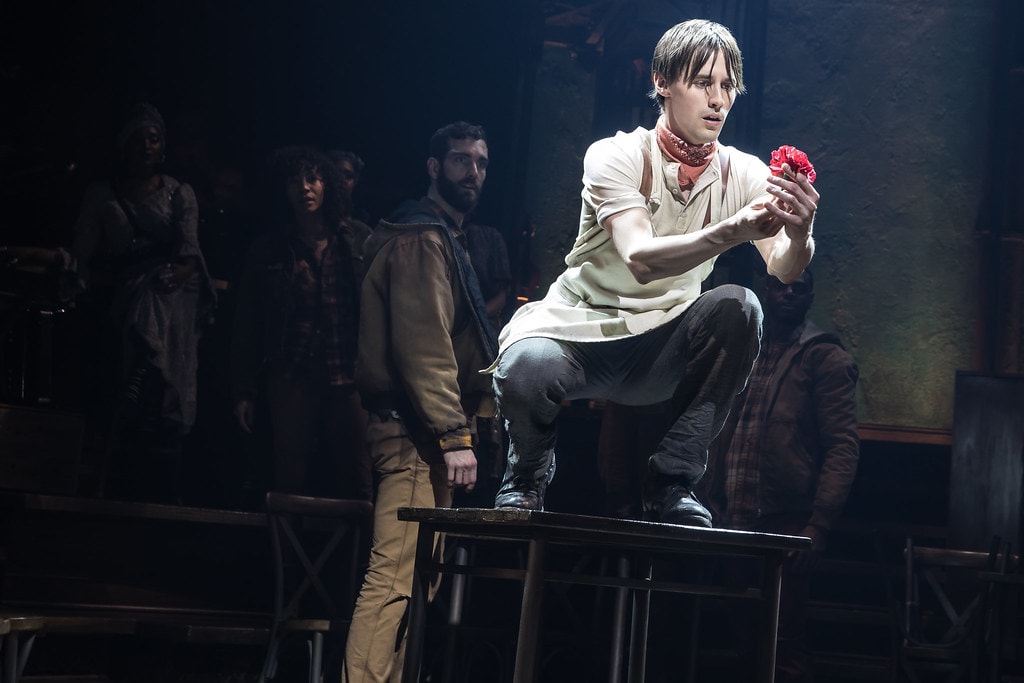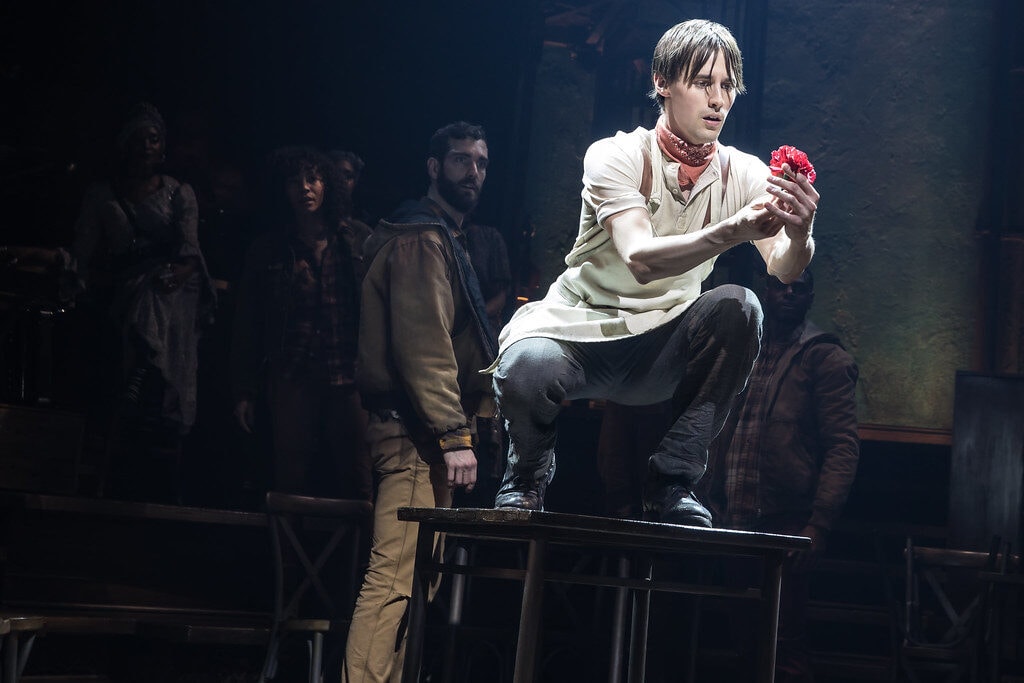 Orpheus is a musician who falls in love with Eurydice. However, Eurydice leaves to work in the factory in Hadestown, and Orpheus follows. In Hadestown, he tries to convince Hades to release Eurydice so that they can go back to their previous life together.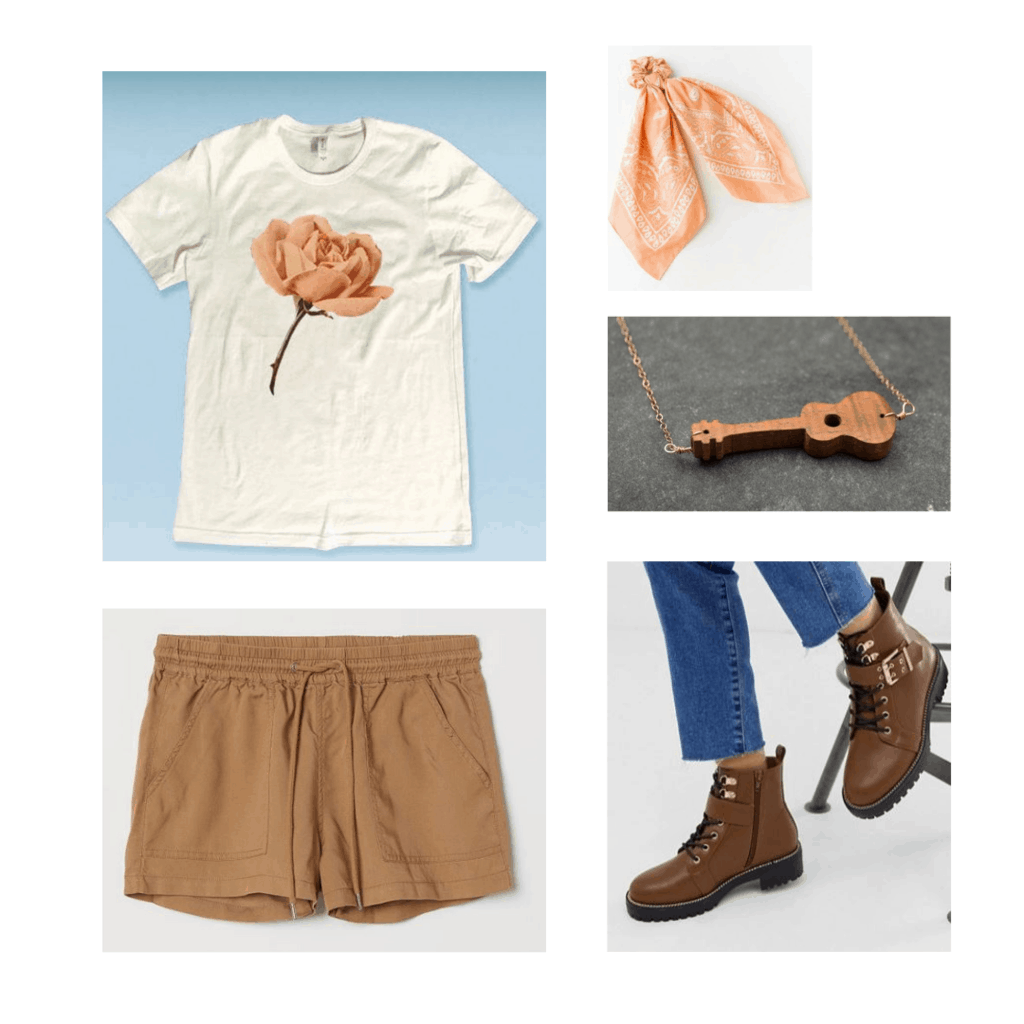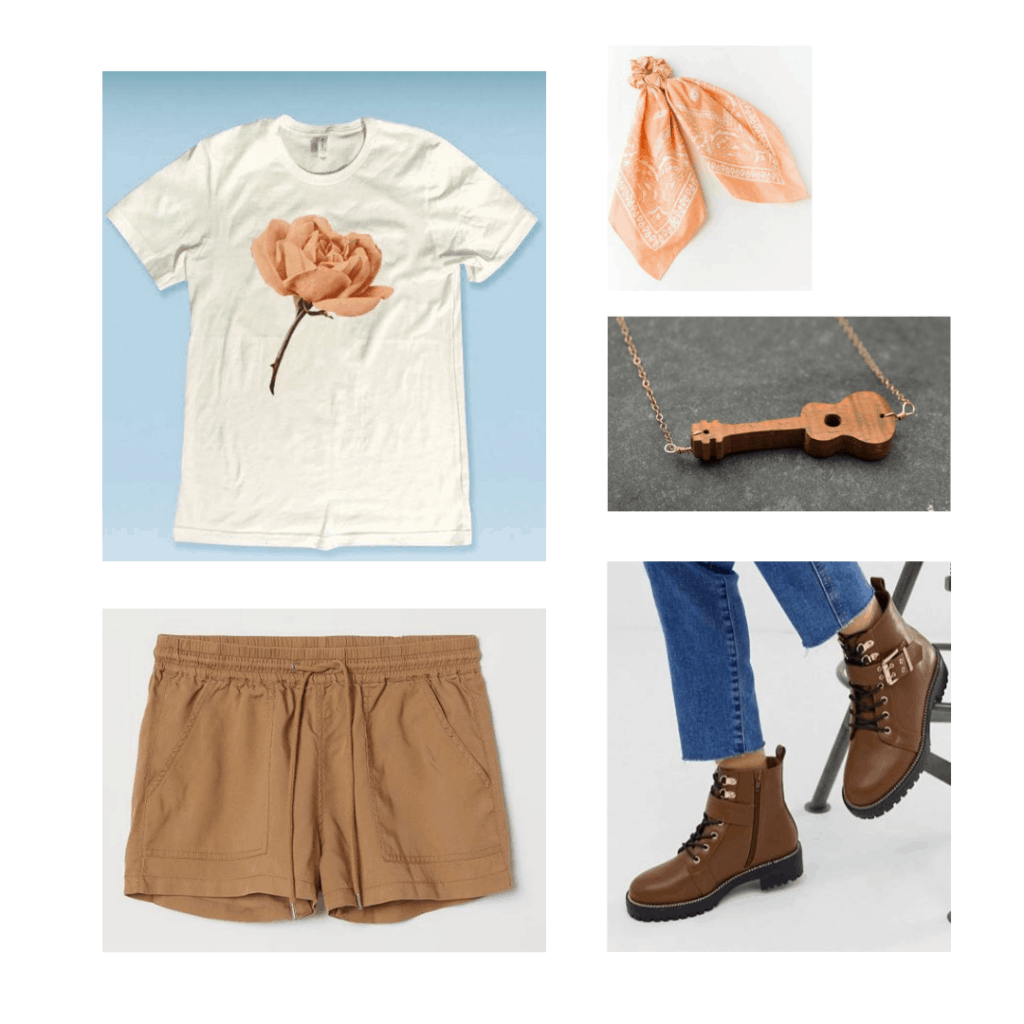 Products: Shirt – Etsy, Shorts – H&M, Boots – ASOS, Necklace – Etsy, Scrunchie – Francesca's
You too can put together an outfit worthy of adventure with these fun pieces!
Incorporate the flower seen throughout the musical with a graphic tee. Wear a bandana scrunchie to represent Orpheus' accessory of choice. Khaki shorts and combat boots keep the look practical for whatever journey you decide to embark on.
Finally, add a nod to Orpheus' musical talents with a guitar necklace.
Eurydice
" I remember someone
Someone by my side
Turned his face to mine
And then I turned away "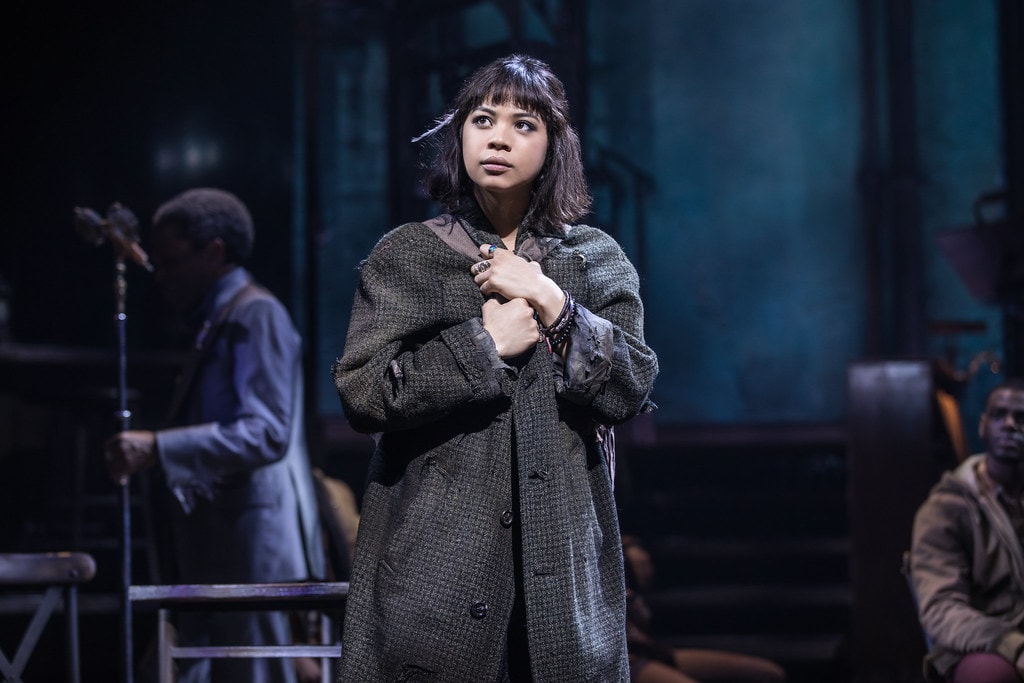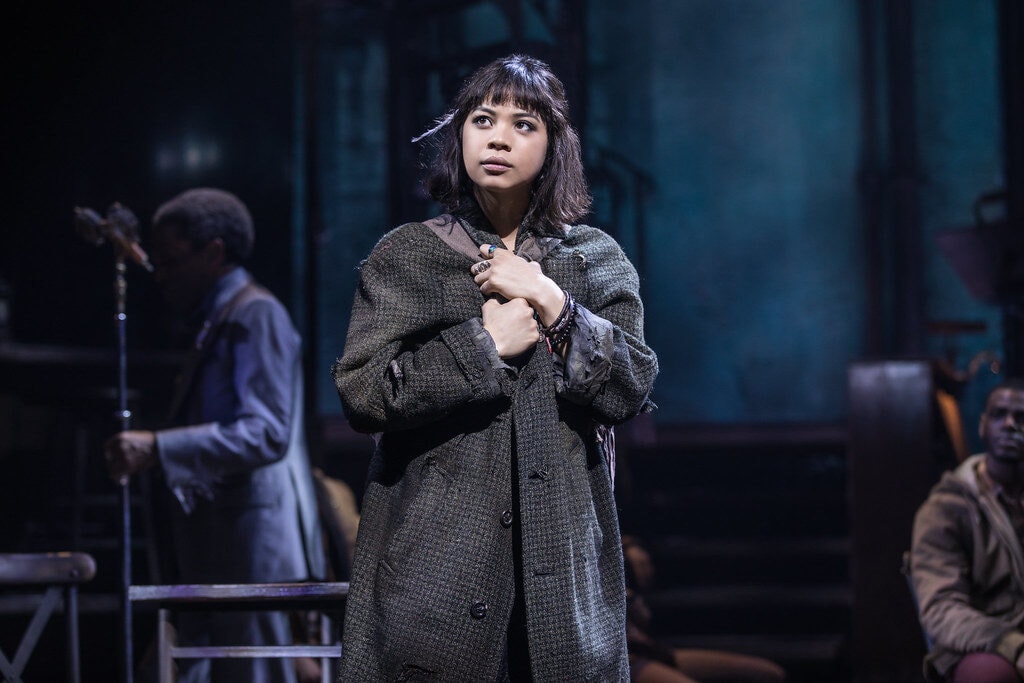 Independent Eurydice takes Hades' train to Hadestown, leaving behind Orpheus. Once she arrives, she finds she belongs to Hades. She is unable to leave without his permission, even when Orpheus finds her.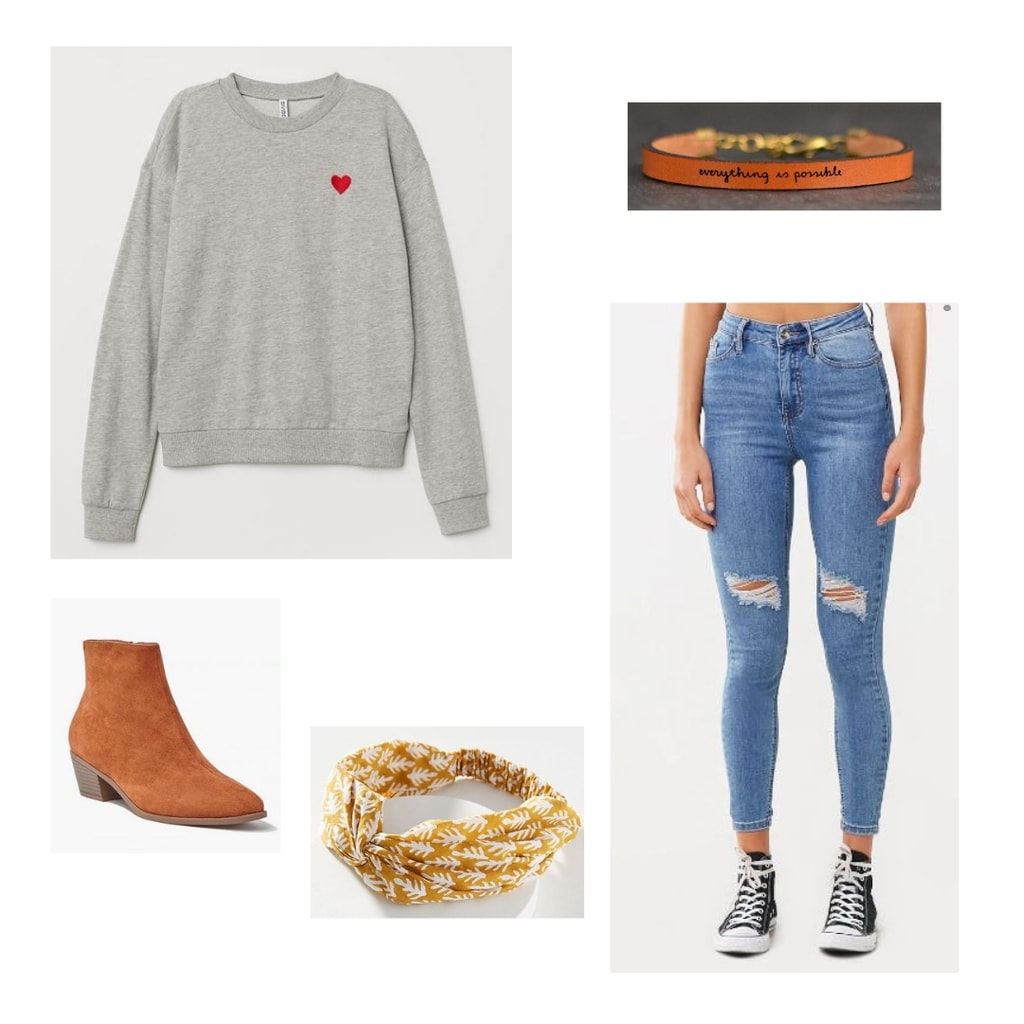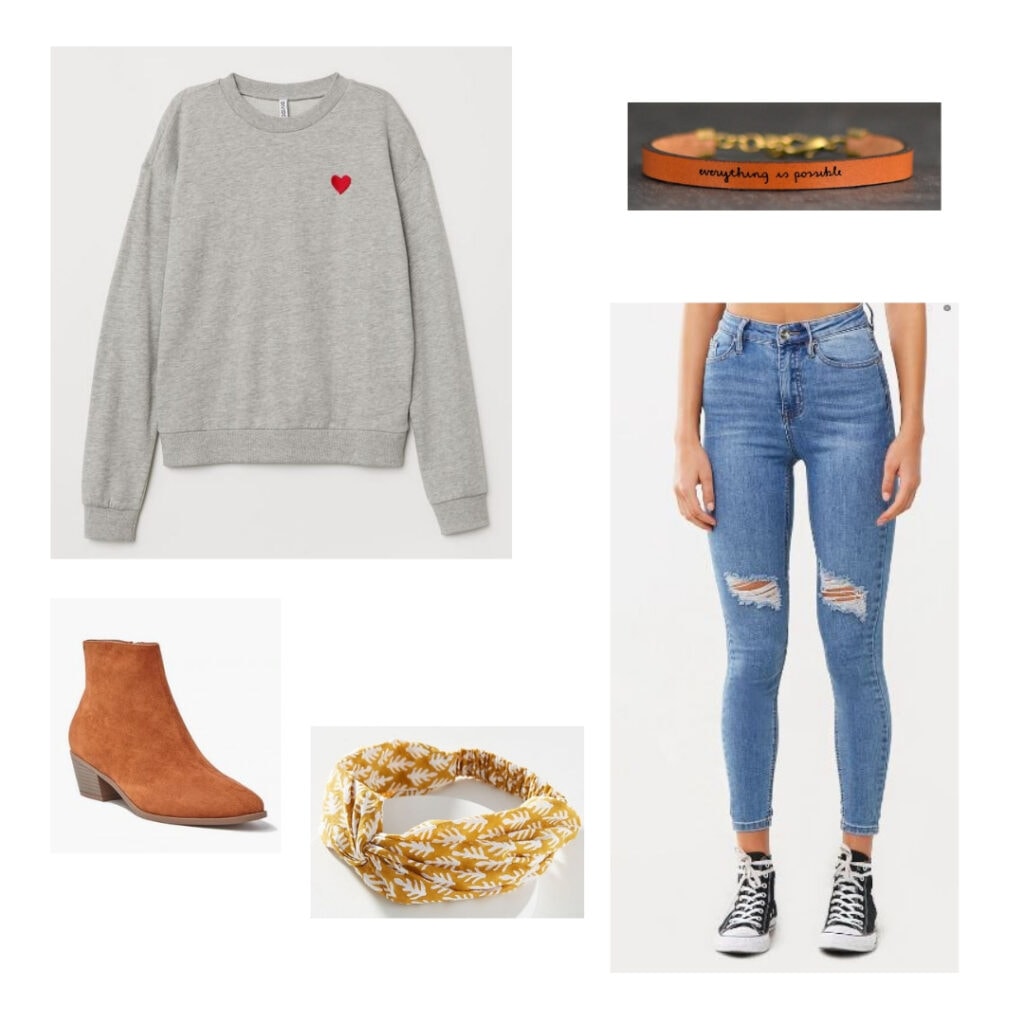 Products: Sweatshirt – H&M, Jeans – Forever 21, Boots – Forever 21, Headband – Anthropologie, Bracelet – Etsy
Eurydice tends to wear practical, casual clothing, and this outfit is perfect to wear on your own travels.
Wear your heart on your sleeve with a fun sweatshirt, and add a bracelet to remind yourself to believe in your dreams.
Persephone
" I got the wind right here in a jar
I got the rain on tap at the bar
I got sunshine up on the shelf "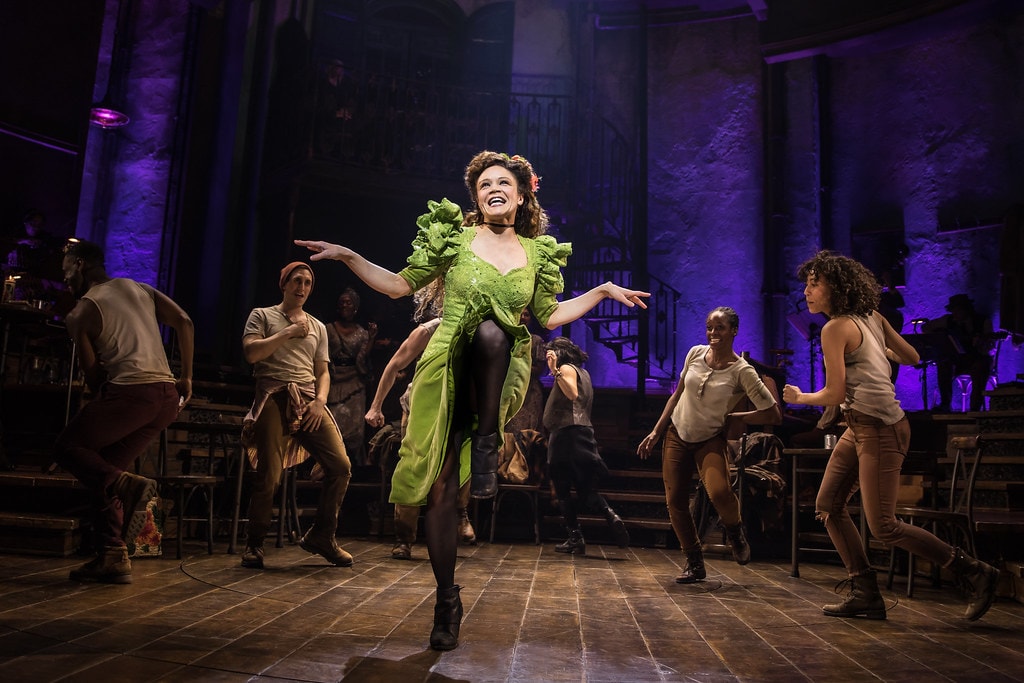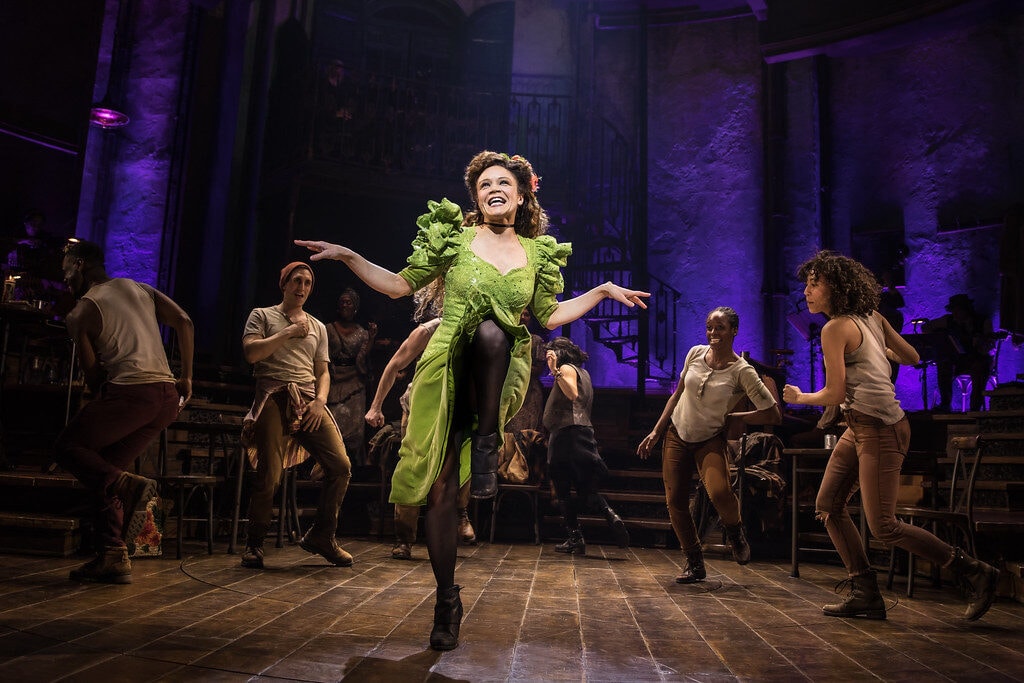 Persephone lives above ground in the summer, but must reluctantly return to Hades in Hadestown during the rest of the year. Persephone meets Orpheus and tries to convince Hades to release Eurydice.
Persephone loves a summer party, and her Hadestown costume reflects this. Stand out at your own celebration with a lime green top and a fun floral skirt.
Accessorize with pink tulle earrings and a bag like the one that Persephone carries in the musical.
Hades
" Have I made myself their Lord
Just to fall upon the sword
Of some pauper's minor chord? "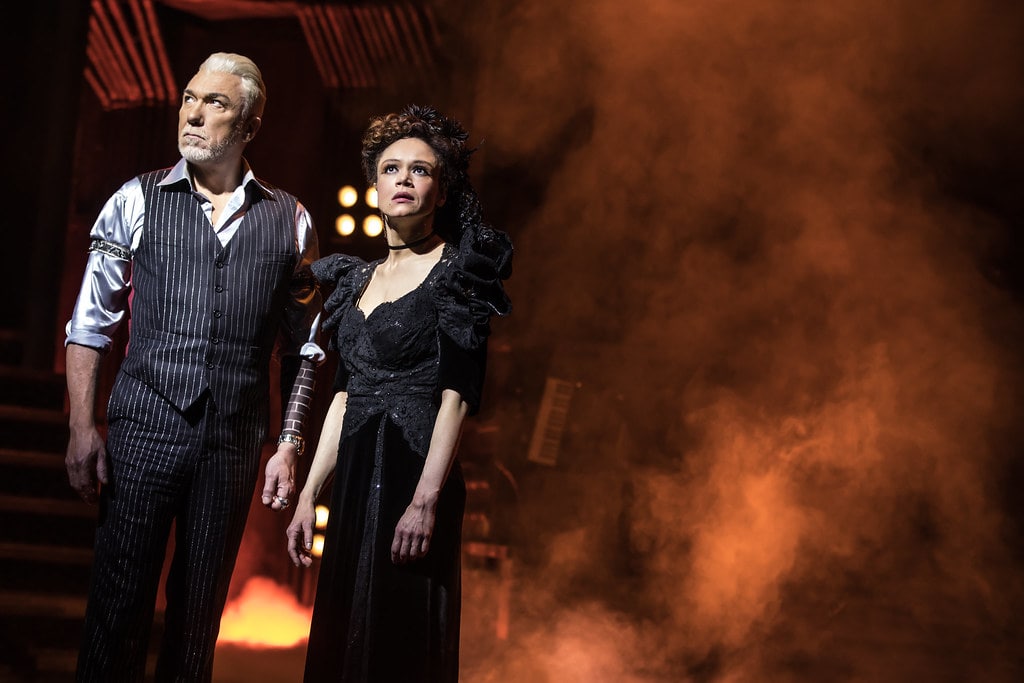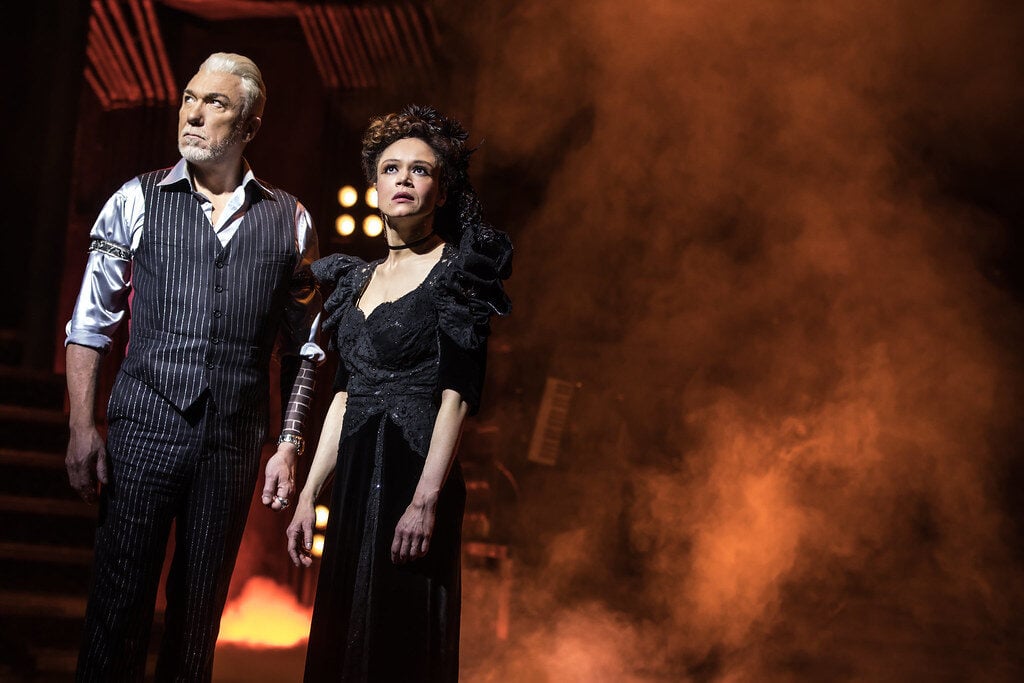 Hades is the ruler of the underworld, and is in love with Persephone. He convinces Eurydice to come to Hadestown after Persephone expresses her frustration with his control over her.
For a casual take on Hades's suit, wear checkered cargo pants and a flowy button-up. Sleek and comfortable sneakers and mysterious sunglasses round out the look.
The Fates
" Take if you can, give if you must
Ain't nobody but yourself to trust
What you gonna do when the chips are down?"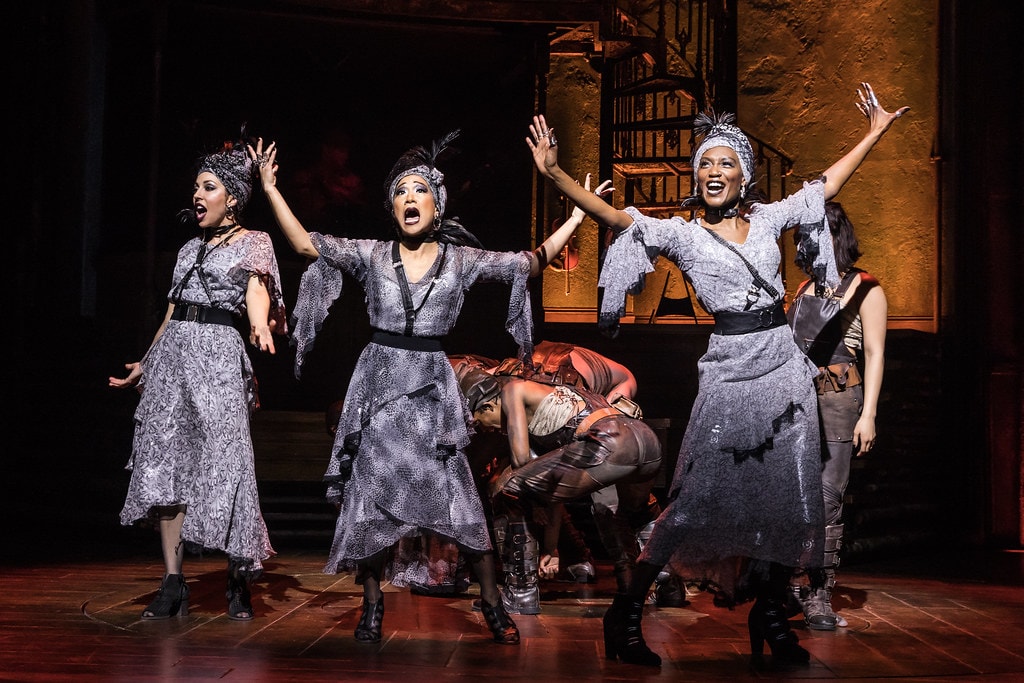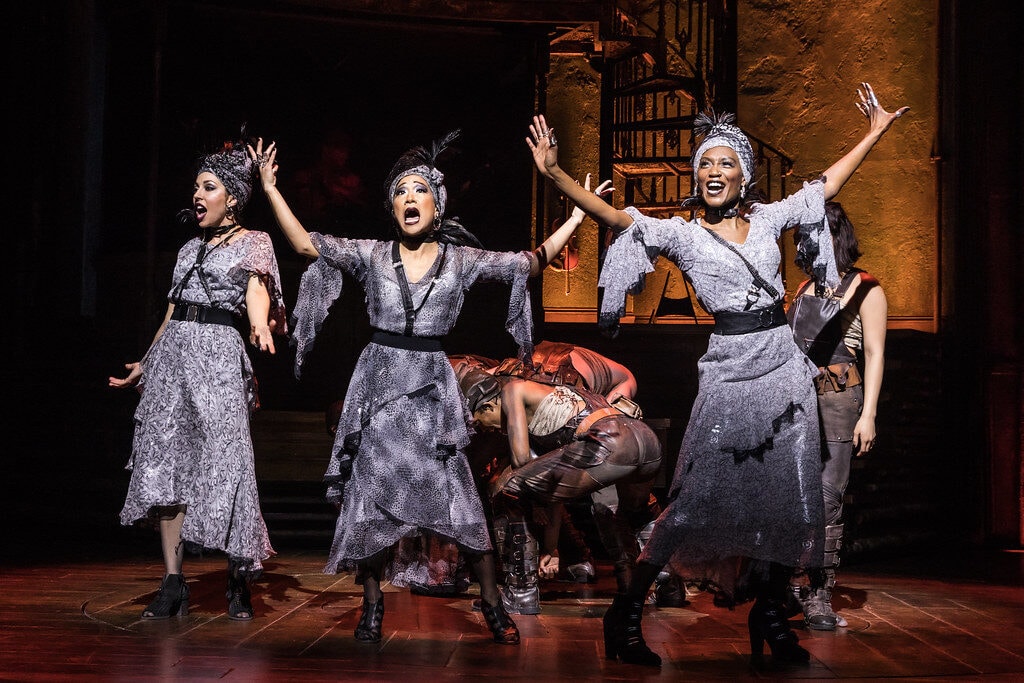 The Fates help to tell the story, adding bits and pieces to the narration. They also help convince Eurydice to go to Hadestown, later telling Orpheus to give up on finding her.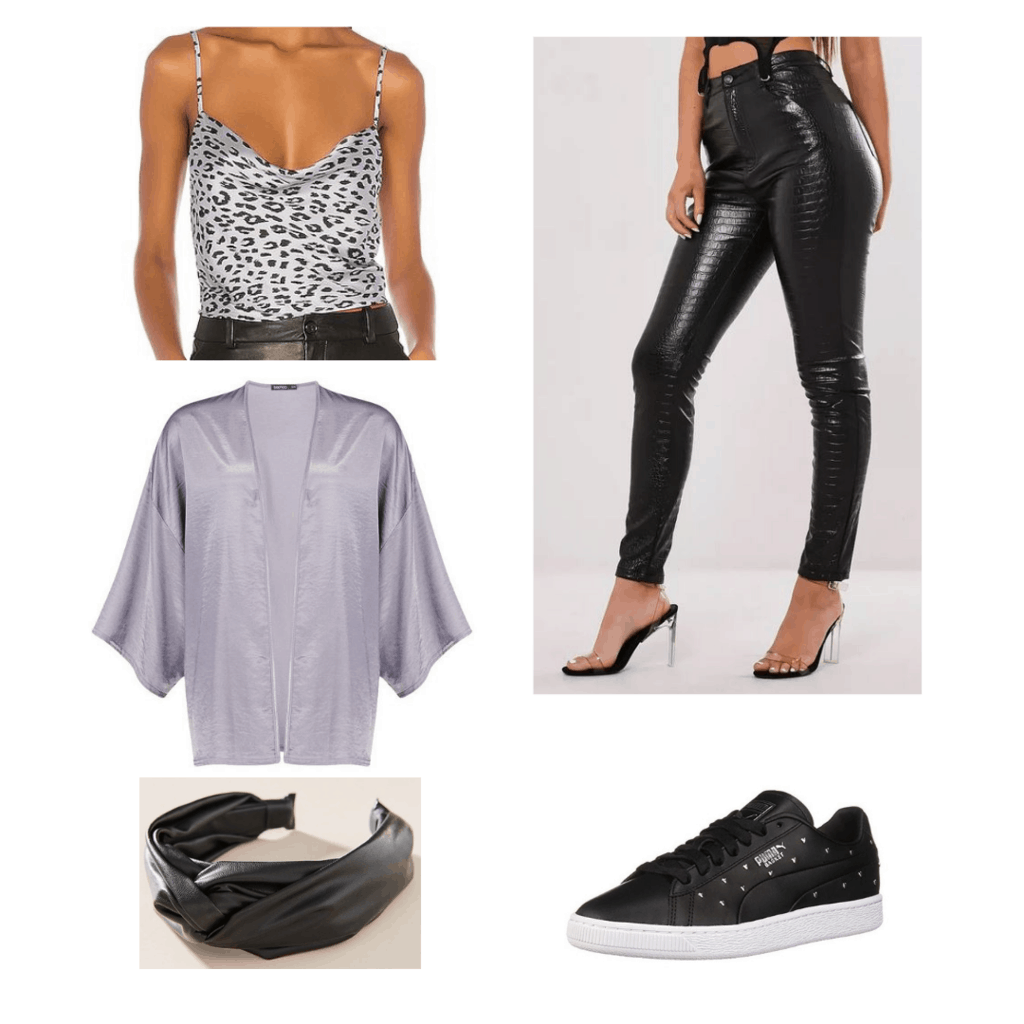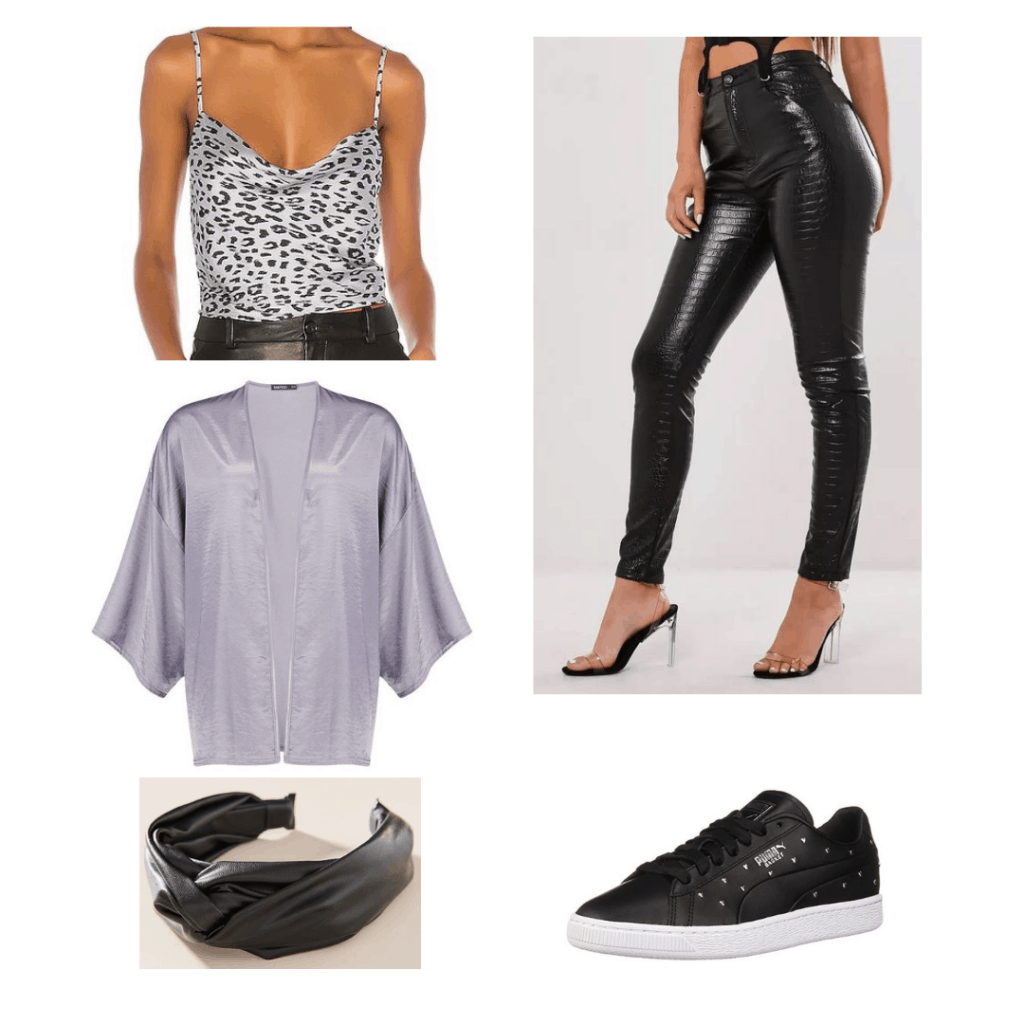 Products: Top – Revolve, Kimono – Boohoo, Pants – Missguided, Headband – Anthropologie, Sneakers – Puma
Got an event to go to? For a going-out look as glamorous as the Fates, layer a flowy silver kimono over a silky leopard top. Incorporate the Fates' love of leather with faux leather pants, a headband, and sneakers.
What did you think of our Hadestown fashion guide?
Are you a fan of the Hadestown fashion? Which outfit was your favorite? Let us know in the comments below!