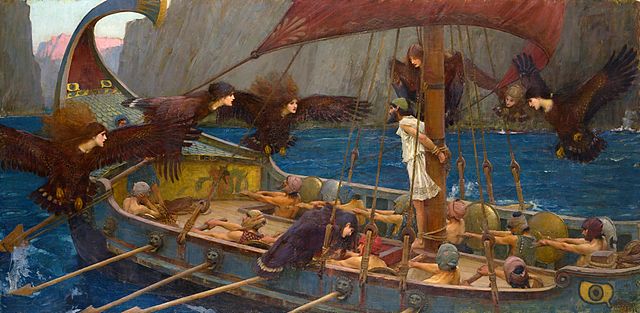 Hello and welcome back to Greek Myth Fashion, your fortnightly dose of Greek mythology-inspired style. After drawing fashion inspiration from gods, goddesses, muses, and heroes, it's time to see how mythical creatures can influence our outfit choices.
In this article, I will show you three outfits inspired by three monsters from Greek mythology: the hydra, the cyclops, and the siren.
The Hydra
The Lernaean Hydra (or Hydra of Lerna) was a serpent-like water monster with multiple heads. When one head was cut, several would regrow, and its breath and blood were poisonous. The Hydra was eventually killed by Heracles as part of his Twelve Labors.
Products: Bodysuit, Skirt, Choker, Boots, Bracelets, Tights, Bag
This Hydra-inspired outfit is a combination between dark tones and golden accents. Pair a black bodysuit with a dark green lace skirt, then add a pair of black Chelsea boots, some tights, and a green crossbody bag. As a nod to the serpentine qualities of the Hydra, accessorize with a snake chain choker and a set of bracelets with a scaly texture.
The Cyclops
The Cyclops was part of a primordial race of giants, its defining characteristic being a single eye in the middle of the forehead. Greek authors described Cyclopses as builders and craftsmen, and the poet Callimachus wrote about them being Hephaestus' helpers at the forge.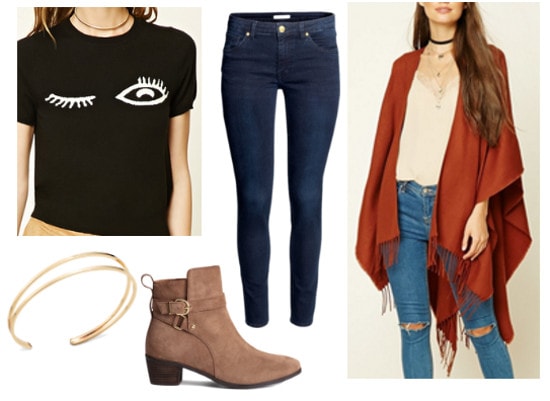 Products: Top, Pants, Poncho, Bracelet, Boots
For the next time you need to craft an essay, here's a suggestion for an effortlessly stylish outfit. Combine an eye print sweater top with a pair of dark blue pants, and suede boots. Layer a tasseled poncho over top, add a bangle bracelet, and now you're ready for a productive day in the library.
The Siren
The Siren (not to be confused with a mermaid) was a creature that lured sailors with its enchanting voice and caused them to wreck their ships or drown. In early Greek art, the sirens were represented as a hybrid between women and birds.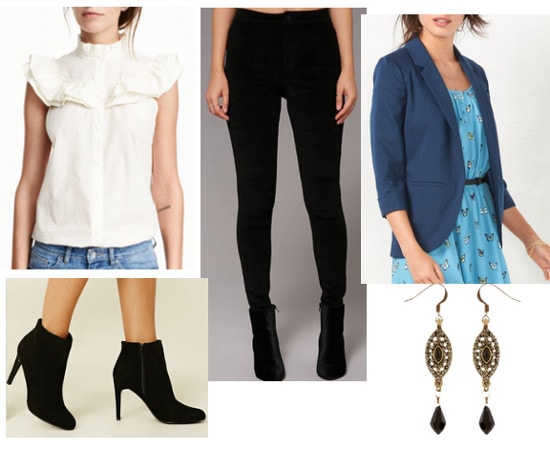 Products: Top, Pants, Blazer, Booties, Earrings
For an outfit inspired by the Siren, you don't need actual feathers, because a ruffled blouse will suffice. Wear it with a pair of corduroy pants and ankle booties, and add a blue blazer as a tribute to all the sailors who met their end because of the Sirens. Accessorize with drop earrings for an elegant finish.
What do you think?
Which creature from Greek mythology is your favorite? Would you wear any of these outfits? What would you like to see next? Let us know in the comments below!