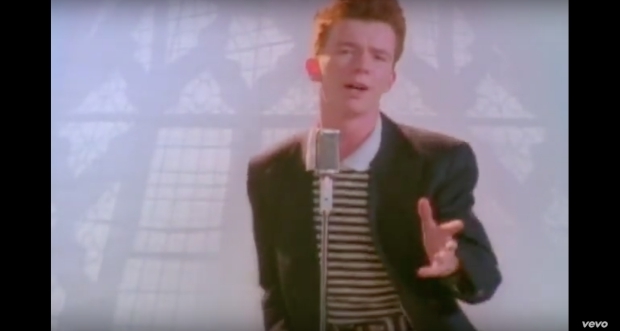 Throwback Thursday is here once again! No, I'm not about to "Rick Roll" you — watching the music video is completely your choice.
At this point, it's no secret that I'm a huge fan of music and fashion from the '80s and '90s. What better video to exemplify that than Rick Astley's one-hit wonder?
Check out his totally radical video below. (Or don't. I completely understand if you never want to hear this song again in your life. Thanks, internet trolls.)
Rick Astley - Never Gonna Give You Up (Official Music Video)
Read further for 3 looks based on what Rick rocks in the video:
1. We're No Strangers To Love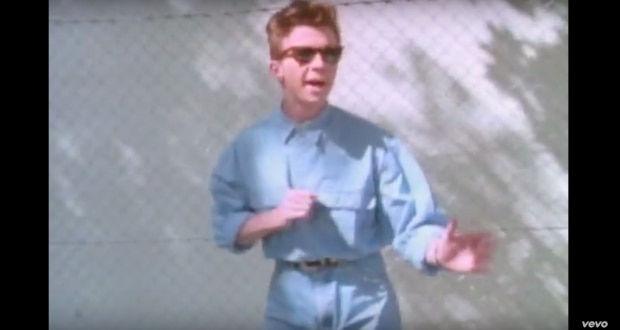 Rick Astley is no stranger to love — or chambray! What can you do? The dude loves his Canadian tuxedo.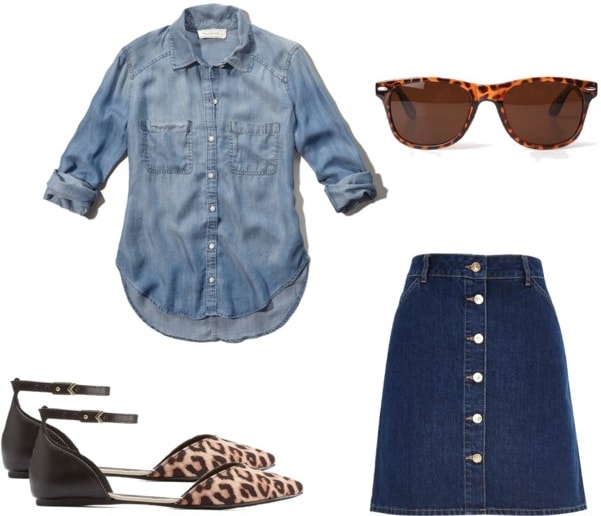 Products: Blouse // Skirt // Flats // Sunglasses
Break up the look of denim-on-denim by mixing shades of navy. Here, the combo of a light blue shirt with a deep blue skirt keeps things fresh for 2015. Throw on a pair of wayfarer-style shades and some leopard print d'orsay flats and you're good to go!
2. You Know the Rules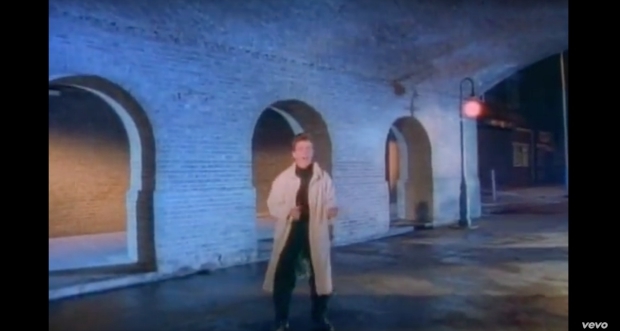 Is that Kim Kardashian West? Nope, just Rick totally rocking and (Rick) rolling in a camel-hued trench long before it became a fashion week staple.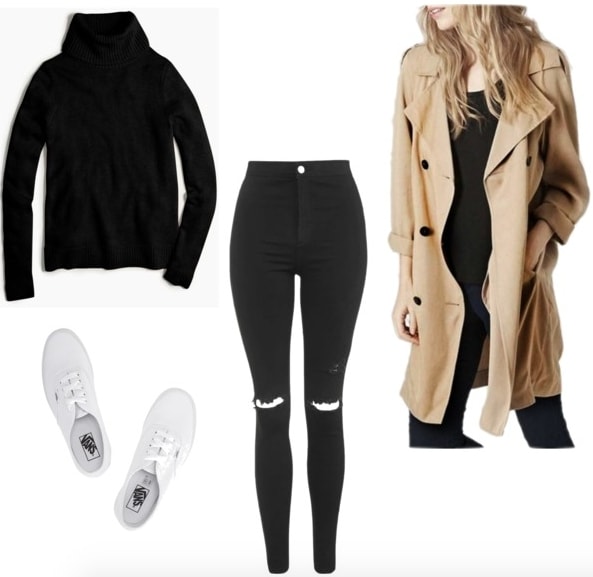 Products: Turtleneck // Jeans // Trench // Sneakers
For a super classic look for fall, start with an all black ensemble. I paired a turtleneck with some ripped black skinnies here, but you could wear any kind of black top and bottom combo for the same effect.
How beautiful is this trench coat?! I can hardly stand it. Throw it on over your outfit for an effortlessly chic look. Slip on some simple white sneaks and you're out the door in no time!
3. Never Gonna Let You Down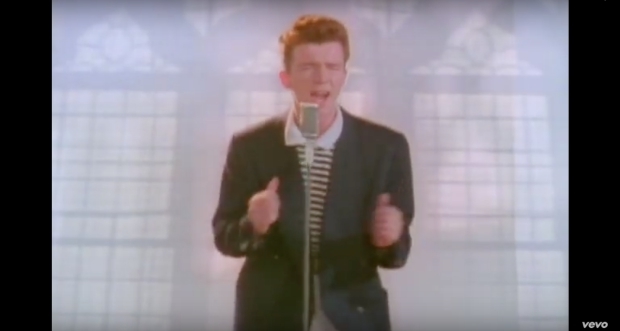 Ah, yes: Rick's iconic striped polo with oversized blazer outfit that many people associate with this song and video. Let's discover how we can style this today to look a little less meme-y and a little more dreamy (HAHA!).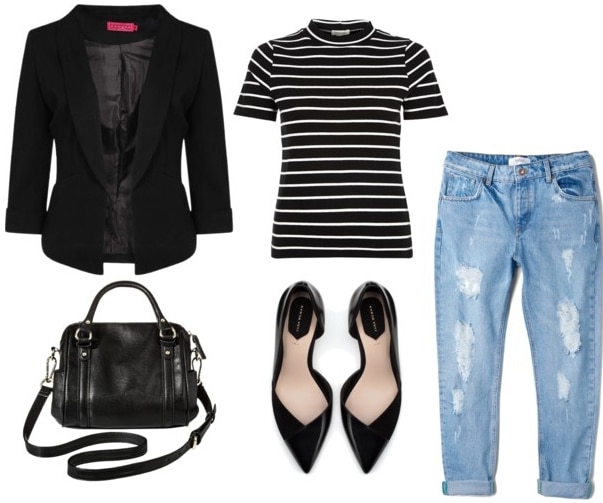 Products: Blazer // Top // Jeans // Heels // Satchel
Start with the fail-safe basics that this outfit is inspired by: A solid-colored blazer and striped top. I love the mock-neck trend for this fall/winter, and this striped sweater is perfect for the look (and a little less dated than Rick's striped polo…yikes!).
Pull on some comfy boyfriend jeans, or slacks if you're at work, with a pair of classic black pumps. Finish off the look with a plain black satchel to carry your walkman (wink wink).
Your Turn!
Which look from this post is your favorite? As for the reinvented trends— would you wear any of them?
Extra credit: Have you ever been "Rick Rolled" or "Rick Rolled" someone else? I want to hear your most creative Rick Rolls. Please do let me know in the comment section below!