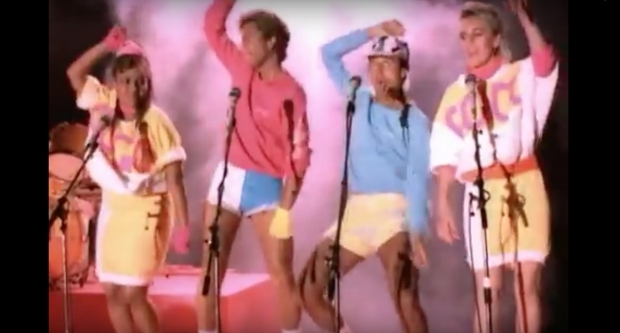 Wait, what year is it again? Waaaay back in 1984, Wham! released their hit single, "Wake Me Up Before You Go-Go".
The band (comprised of George Michael and Andrew Ridgeley) used a concert setting with lots of backup dancing, costume changes, and screaming fans to make their catchy #1 tune come alive on film.
Check out Wham!'s '80s-tastic music video here:
Wham! - Wake Me Up Before You Go-Go (Official Video)
Read on for three (modern!) looks featuring versatile trends inspired by the '80s pop hit.
Trend #1: Message Tee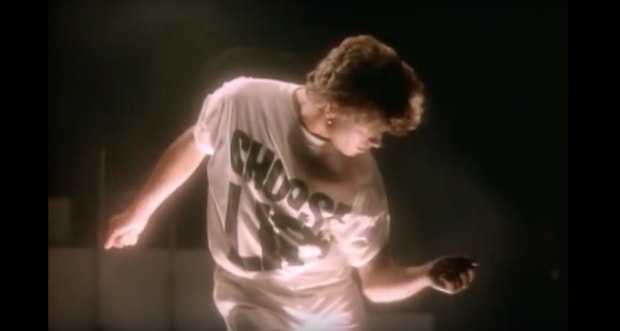 George Michael's shirt says "Choose Life". While people have remained divided on what this rather vague message means and why George chose it (google it for some fun Yahoo! answers debates), I do know that graphic tees are coming back with a vengeance here in 2015!
Products: Graphic Tee // Mini Skirt // Hi-Top Sneakers // Choker Set // Sunglasses
Perhaps we should avoid pairing the white tee with white pleated trousers like they do in the video. Instead, try wearing this vague message tee tucked into a black mini skirt (this one has such adorable scallop detailing… oh my gosh!).
Stay true to the '80s vibe with chunky white hi-tops and wayfarer sunglasses. Finally, mix in a little '90s to your look with this tattoo choker and crystal necklace set to finish off the ensemble!
Trend #2: Bold Color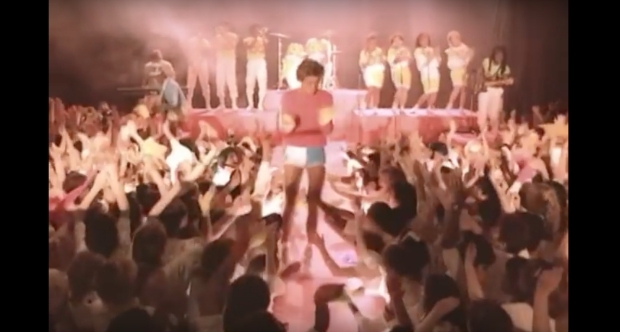 Just because summer is drawing to a close, it doesn't meant that you have to give up your favorite bright hues! Here at CF, we love finding fresh ways to style primary colors. Clearly, Wham! liked the idea, too.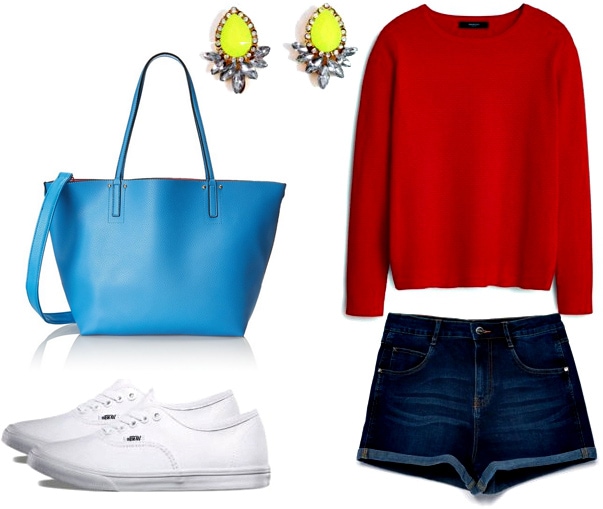 Products: Sweater // Shorts // Tennis Shoes // Tote Bag // Earrings
We've reached that special time of the year: The weather's cooling down in the morning, but still reaching sweaty temps by the time class gets out. With this type of forecast, it can be hard to dress appropriately.
Start with classic denim shorts and a sweater in a bold color. I'm partial to this tomato red– it's not quite the autumnal burgundy that we all know and love, but it's not a classic summer coral, either. Add crisp white tennies for a comfortable walk to and from campus.
Embellish your earlobes with a pair of fun bright statement earrings, and carry your books and note-taking essentials (i.e., snacks) in a pretty blue tote.
Trend #3: Matching Sets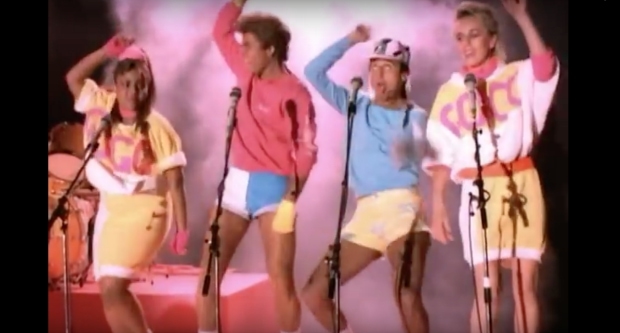 While you certainly don't need to go all out pink lemonade like the two gals on the right and left of this shot, matching sets can be a total style win in the 21st century.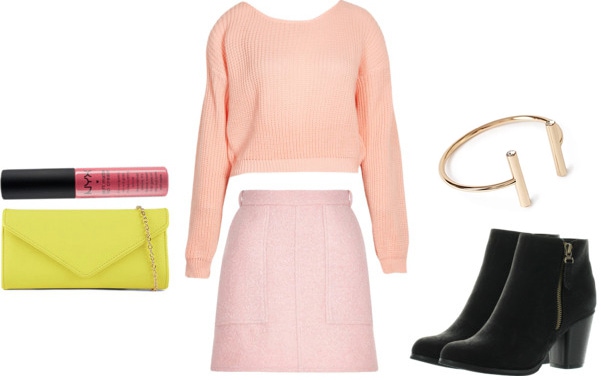 Products: Sweater // Skirt // Booties // Clutch // Cuff // Lip Cream
You can totally wear the fun and poppy hues seen in the video! Just separate them a bit so that it's not a headache-inducing color explosion.
Pair a dusty pink sweater and skirt with a sunshine yellow clutch for a sophisticated take on Wham!'s backup dancers' ensembles. Slip into a chic pair of black booties, slide on a minimalistic arm cuff, and swipe on a mauve-berry matte lip cream for a look that will make you stand out in the best way possible.
What are your thoughts?
Do you enjoy reading "throwback" music video posts? Are you a fan of '80s music? Which look or trend from this post is your favorite? Leave me a comment below with your opinions!