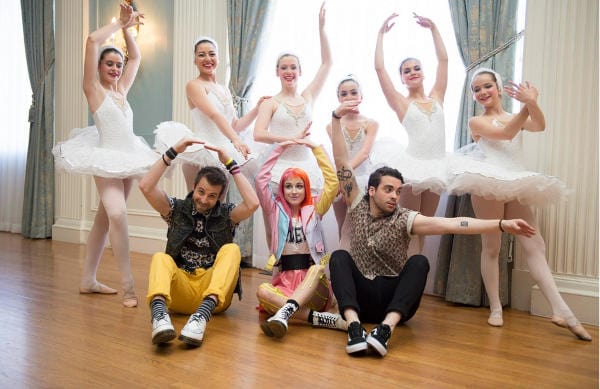 Valentine's Day may have come and gone, but everyone knows springtime is for lovers. So, why not revisit one of the cutest love songs by pop-punk band Paramore?
The rocking trio of Hayley Williams, Jeremy Davis and Taylor York have been lighting up our playlists since the mid-2000s with songs like "Misery Business," "Crush, Crush, Crush," and even "Decode" from the Twilight soundtrack.
The focal point of the Tennessee-formed rock group is Hayley Williams: a spunky and spritely vocalist with fiery orange hair who recently lent her powerhouse pipes to B.o.B.'s "Airplanes" and Zedd's "Stay the Night."
Perhaps her friendship with Taylor Swift has rubbed off on Williams, because "Still Into You" may be fun and catchy like Paramore's typical tunes, but it's a tad more lovey-dovey than the band's other tracks.
Check out the adorable video below, complete with fireworks, cakes, ballerinas and balloons.
Paramore: Still Into You [OFFICIAL VIDEO]
Hayley's personal style mixes bright colors with punk rock moxie, and her "Still Into You" video ensemble certainly follows suit. The songstress prances around in vibrant bubblegum colors while singing about her beau.
Read on to channel this lovable song and Hayley's spirited look with the three outfits below:
I Should Be Over All The Butterflies
Shakespeare sure got it right when he wrote: "When birds do sing, hey ding a ding, ding; Sweet lovers love the spring." Hayley reminds us of this quote with her affectionate "Still Into You" lyrics, describing butterflies in her stomach even after being in a relationship for years.
Express the words with a flouncy butterfly print dress and a love knot ring, then add bright lips and a chambray top for a spring-like vibe. Give the look some rocker edge with embellished black booties. Now it's time to daydream on that long campus walk!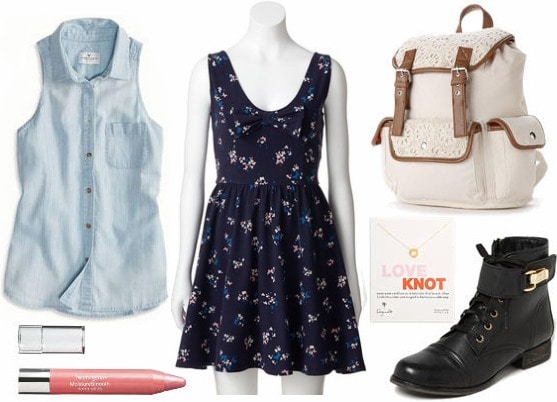 Product Info: Booties, Top, Dress, Lips, Backpack, Necklace
After All This Time
Hayley sings: "Some things just make sense," and while she's talking about her beau, we think the color combo of lavender and mint green is a match made in springtime heaven! Pair a lavender skirt with a muted top, then add a minty hue in the form of either a lip crayon or nail polish.
Wear your heart on your sleeve with a cute watch, then play up the punk with fearless white motorcycle boots. Hayley wears a "Dweeb" shirt in the video, but we're taking the nerdy route on this one with an oversized sweater.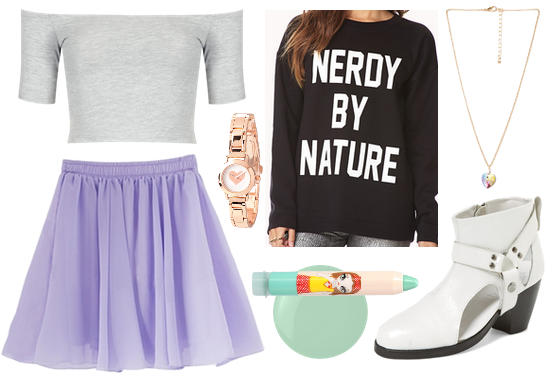 Product Info: Crop Top, Sweater, Necklace, Watch, Lip Crayon, Bootie, Nails
I'm Still Into You
This is the perfect outfit when you're out on a date with your boo. Start by wearing some spunky printed pants with a white tank. Add pizzazz with lovebird earrings, studded flats and a "Hugs & Kisses" crossbody bag. (On a side note: who knew the origin of "XOXO" was so interesting?) We don't expect you to dye your hair bright pink or orange like Miss Williams, but do spice up your look with a floral head wrap!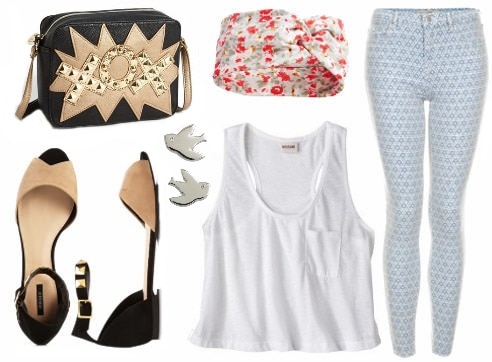 Product Info: Head Wrap, Bag, Flats, Tank, Earrings, Pants
What Do You Think?
Are you a fan of Hayley Williams and her style? Are you still listening to "Still Into You"? What do you think about these springtime get-ups? Let me know in the comments below!