This post may contain affiliate links, which means we may receive a commission if you purchase through our links. Please
read our full disclosure here
.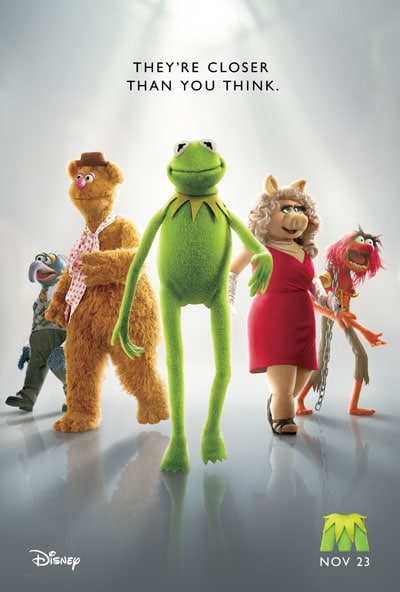 Next month, Disney will release a new movie featuring everyone's favorite animal puppets, The Muppets. Kermit and the gang are back on the big screen with notable actors like Jason Segel and Amy Adams alongside them. Not only have they been receiving lots of media attention due to the movie, but the Muppets have also been getting substantial attention from the fashion community. The most recent was OPI's release of Muppet-inspired nail colors just in time for the movie premiere.
Although you might be dressing as one for Halloween, I've created a series of real-life-wearable outfits inspired by your favorite Muppets. Scroll down to view them all!
Kermit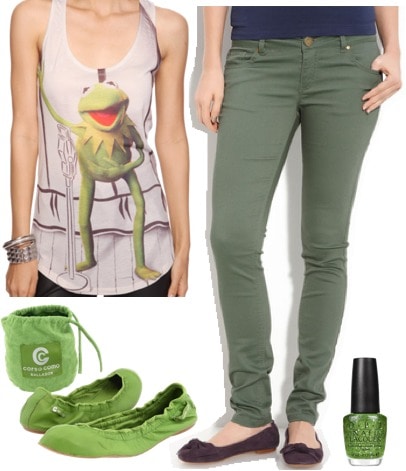 Tank, Jeans, Shoes, Nail Polish
Pay tribute to your favorite frog in this simple but cute outfit. Wear this Kermit tank with a pair of colored skinnies. Add bright green flats and wear OPI's polish in Fresh Frog of Bel Air to finish off this look.
Miss Piggy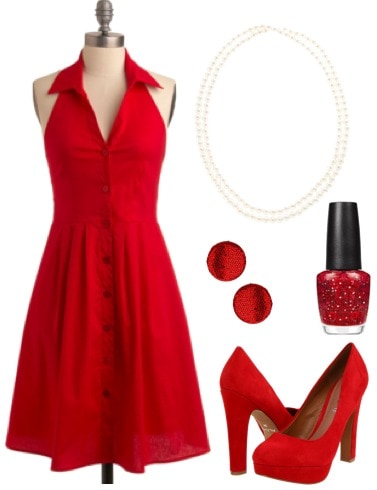 Dress, Shoes, Necklace, Earrings, Nail Polish
You're sure to stand out just like Miss Piggy when you're wearing this look! Wear a bright red halter dress with matching red pumps. For a touch of sass, add faux pearls and sequin studs. Paint your nails with OPI's Gettin' Miss Piggy With It! to complete the ensemble.
Fozzie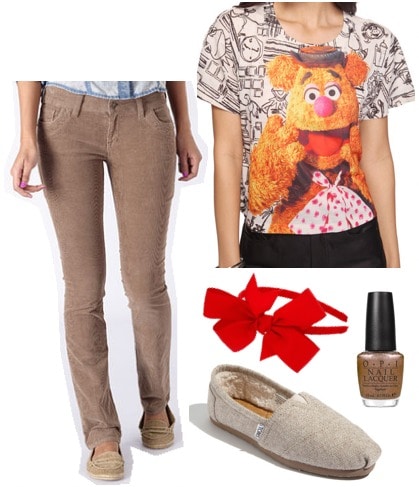 Top, Pants, Shoes, Headband, Nail Polish
Snag Fozzie's cuddly teddy bear look when you step out in this outfit. Wear this crop top featuring Fozzie the bear with a cute pair of corduroy skinny pants and fuzzy TOMS. Add a bow headband to tie it all off. Wear OPI's Warm & Fozzie polish to match!
Gonzo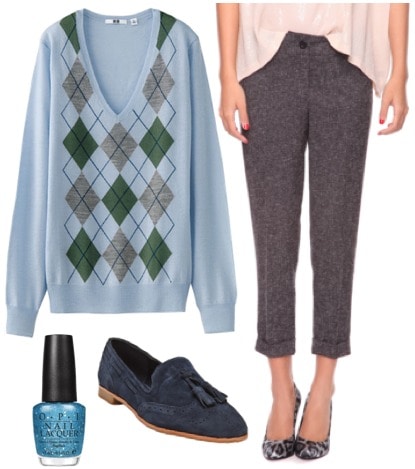 Top, Pants, Shoes, Nail Polish
Achieve Gonzo's preppy-polished vibe with an argyle sweater paired with cropped trousers. Slip into navy loafers to keep the classic look chic. Try out OPI's polish in Gone Gonzo! for a fun extra.
Animal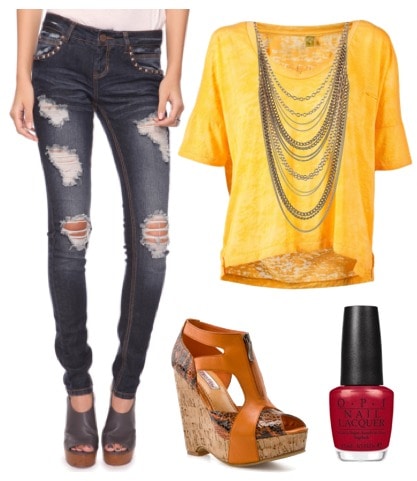 Top, Jeans, Sandals, Nail Polish
Channel Animal's rocker vibe (he is a drummer, after all) with this wild ensemble. Ripped jeans create a grungy vibe, while a bright yellow top and statement necklace help you stand out from the crowd. Finish with sky-high wedges and OPI's Animal-themed polish!
What do you think?
Did you watch the Muppets as a kid? Are you going to see the new movie? Do you like any of the looks above? Which one is your favorite? Would you like to see more posts like this in the future?
Let me know in the comments!