When I first got into fashion, I had a lot of trouble distinguishing between different designers. I never understood how anyone could recognize a certain designer just by looking at their work. What I have learned over the years is that knowledge comes with experience… and reading. Each designer has their own aesthetic, and I'd like to introduce you to some of them in my new series, Designer Basics.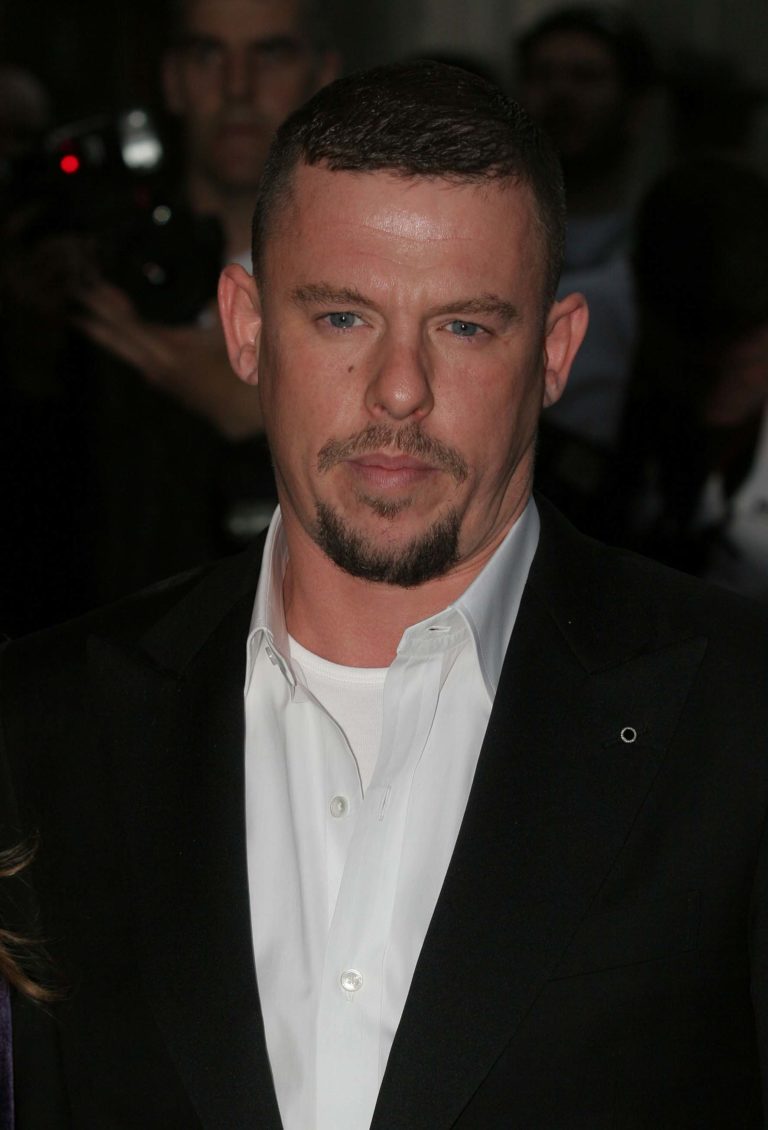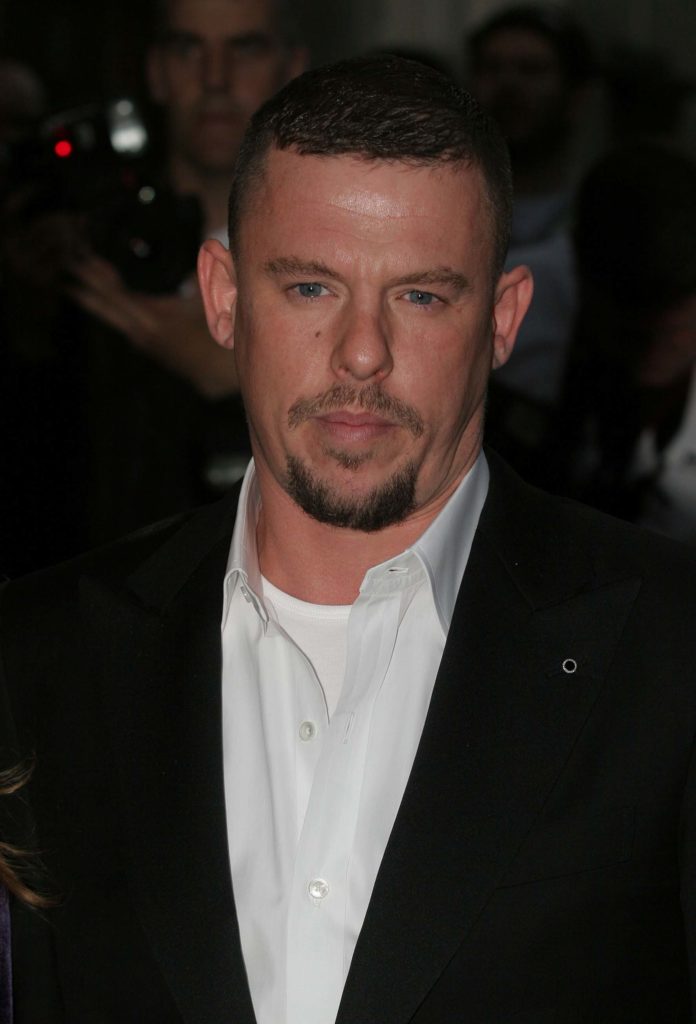 If we had to pick one word to describe Alexander McQueen, it's controversial. He was fashion's "bad boy," or the Lady Gaga of fashion, if you will. Famous for his temperamental attitude, theatrical presentations, and armadillo heels, McQueen made a monumental impact on the industry before his tragic death in 2010.
Read on to learn more about McQueen and his fashion aesthetic. Also, be prepared for plenty of links to extra-credit reading!
Know the Basics
Alexander McQueen was adored by fashionistas, celebrities, and royals alike. His provocative work was more than just fashion; it was often politically motivated, inspired by art, theater, music, and literature, and always made a statement. And McQueen's controversy went far beyond actual clothing. His attitude and runway presentations shocked many.
Here's what you need to know:
Lee Alexander McQueen was born in London in 1969.
He attended London's Central Saint Martin College of Art and Design, years before another famous designer.
He designed for Givenchy from 1996 until 2001.
The brand Alexander McQueen was launched in 1992.
His clients include David Bowie, Lady Gaga, and Kate Middleton.
Famous antics include turning down an invitation from the Queen of England, inscribing obscenities inside a jacket for the Prince of Wales, and parodying the fashion industry in his Fall 2009 show.
His shows are known for their theatricality, including a hologram of Kate Moss, deep-sea inspired digital work, use of robots, references to Joan of Arc, a game of chess, and even a mental asylum.
He once said: "People don't want to see clothes. They want to see something that fuels the imagination."
Aesthetic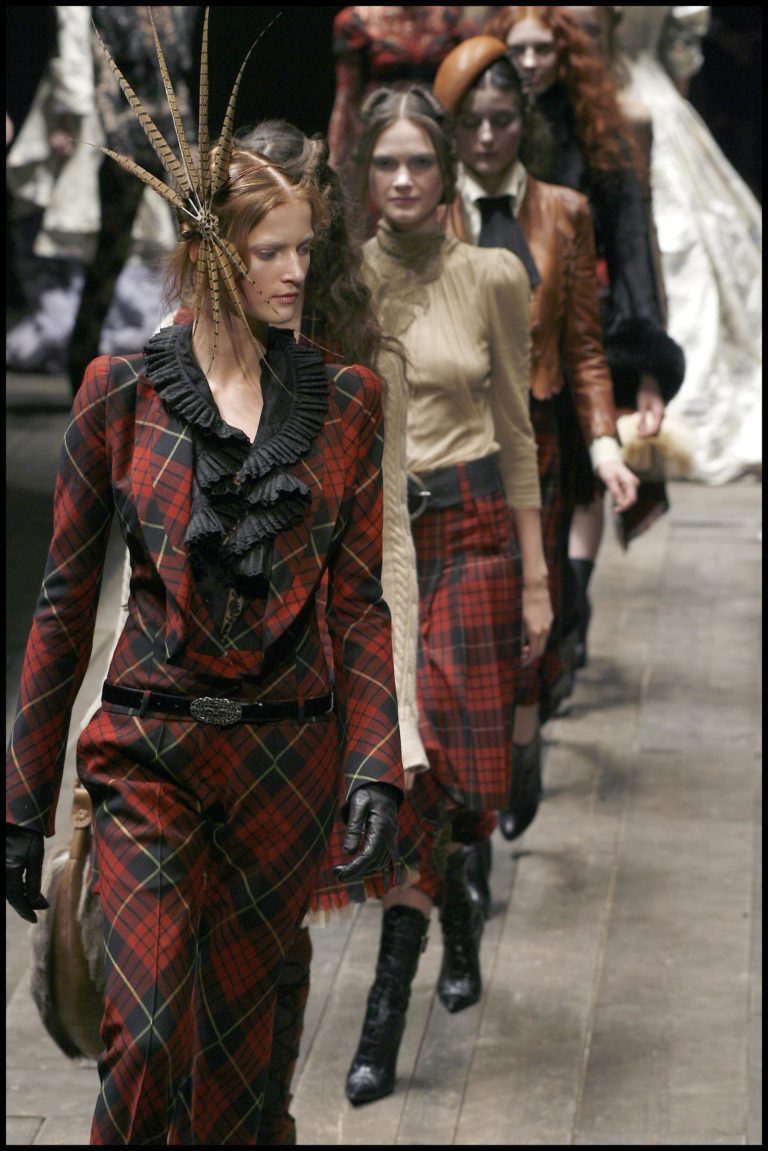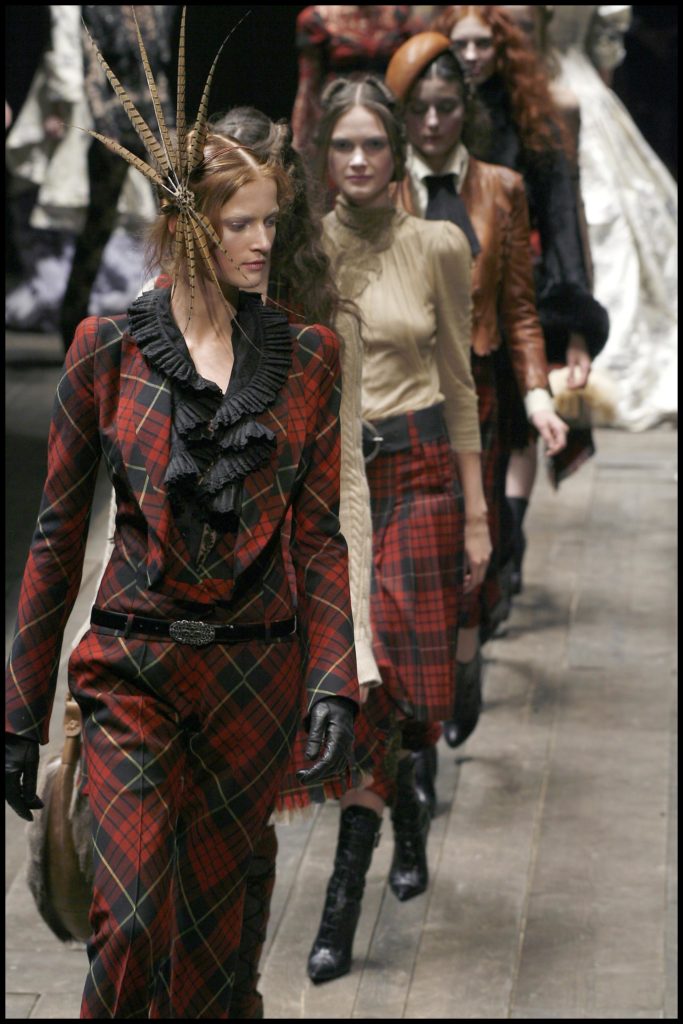 Although known for his use of shock tactics and drama on the runway, McQueen's designs draw from a very traditional source; before his career as a designer began, McQueen made a living as a tailor on Savile Row. He often incorporates this and other pieces of his background in his work.
Key elements of McQueen's aesthetic include:
Roman Gothic/Victorian-inspired pieces, like dark colors, thick fabrics, and red lace.
Frequent references to armor or pieces that are "protective" of the woman wearing them.
Highly sophisticated tailoring, stemming from his background on Savile Row.
Use of his signature tartan.
Animal-inspired textiles, especially animal skins, as well as frequent use of bird motifs.
Pieces inspired by military uniforms, traditional Japanese kimonos, and Latin America.
How to Look Like You're Wearing Alexander McQueen (on a College Budget)
Alexander McQueen is known for making pieces that are more artistic and conceptual than they are wearable. But, as always, you can still draw from his aesthetic to channel little pieces of McQueen in your everyday outfits. Here are a few looks to get you started:
Victorian Romantic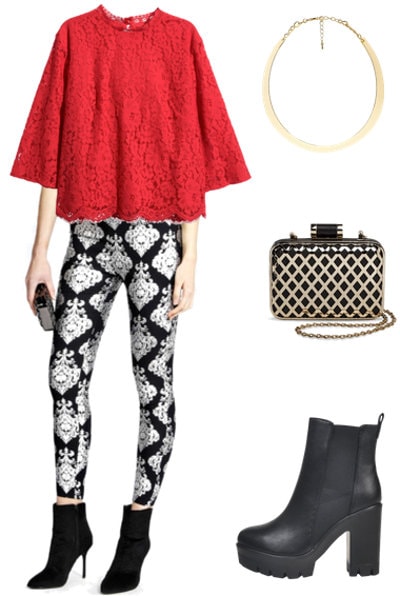 Product Information: Blouse, Pants, Shoes, Bag, Necklace
This look plays on McQueen's use of Victorian and Gothic styles. Start with these fun baroque leggings to play up the era. Add a red lace blouse that's similar to many of his designs. McQueen is no stranger to platforms, so throw on these chunky booties. Accent the outfit with a box clutch and a gold necklace.
The Birds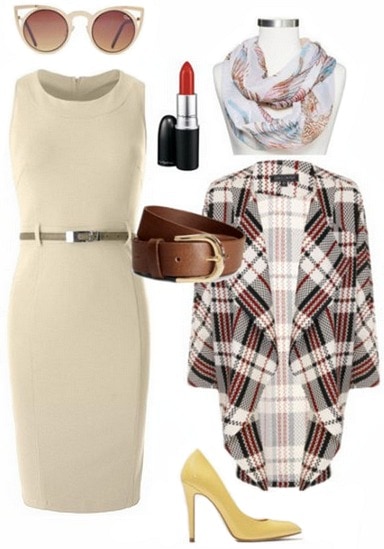 Product Information: Dress, Coat, Belt, Scarf, Sunglasses, Shoes, Lipstick
This outfit draws from one of McQueen's biggest sources of inspiration – movies. The look references Alfred Hitchcock's The Birds, a film that McQueen frequently drew inspiration from.
Start with a sophisticated and well-tailored knee-length dress, since McQueen was a master of tailoring. Layer on a tartan cape, a pattern that shows up in most of his collections, then cinch the waist with a belt. Finish with yellow shoes and red lipstick for pops of color, as well as a cheeky bird-themed scarf as a nod to McQueen's favorite flick.
Extra Reading
Alexander McQueen's designs often drew inspiration from film, literature, art, theater, dance, music, and even his passion for scuba diving. If you really want to think like McQueen, check out these College Fashion series to help you draw inspiration from the art around you:
What Do You Think?
Are you as fascinated by Alexander McQueen as I am? Are you going to spend the next three hours stuck in piles of articles, documentaries, and fashion show photos? Would you wear these outfits? Who would you like to see next on Designer Basics? Let me know in the comments!