This post may contain affiliate links, which means we may receive a commission if you purchase through our links. Please
read our full disclosure here
.
This week on Designer Basics, we're featuring another successful designer who got his start at a young age. By the way, if you missed the last one, be sure to check out our previous post on Alexander Wang.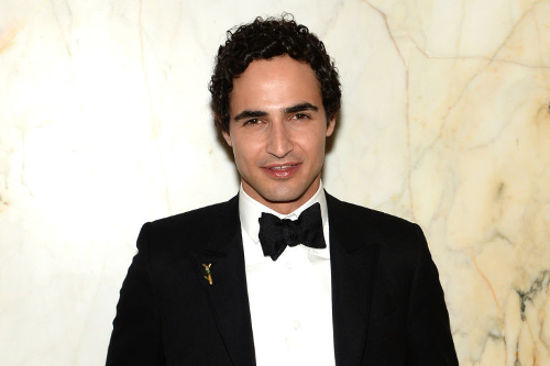 Photo Credit: ELLE
Young designers sure are having a moment! You've probably seen him as the cheekiest judge on Project Runway, but I swear he has a "real" job, too. This week we're going to be talking about Zac Posen, a young designer with a passion for glamour.
Keep reading to learn about his life, his aesthetic, and how you can look like you're wearing Zac Posen.
Know the Basics
Zac Posen launched his eponymous label at 21 and has been on the rise ever since. His flair for dramatic designs has caught the attention of many popular red carpet-dwellers, and his designs are often featured as much on stars as they are on the runway.
Here's what you should know about Zac Posen:
He attended London's Central Saint Martin College of Art and Design for womenswear.
As a fashion student, Posen designed a gown for Naomi Campbell, a friend of a friend. This gave him exposure as a designer.
Natalie Portman was one of the first stars to wear Posen's designs to red carpet events, and he considers her to be his "muse."
He created a lower-priced line, called Z Spoke, in 2010.
In 2011, he replaced Michael Kors as a judge on Project Runway.
Posen designs ready-to-wear and accessories,but is considering expanding into menswear.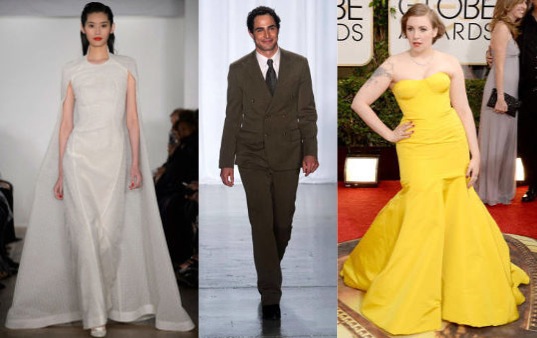 Photos Courtesy of ELLE: 1, 2, 3
Aesthetic
Zac Posen is best known for his glamourous look and frequent use of dramatic details. Elements often used in Posen's designs include:
1940s-style tailoring – full skirts with small waists, big shoulders, the occasional jacket and skirt, wide-leg trousers, the works.
The use of details like ruffles and draping.
Glamorous mermaid gowns and cocktail dresses that are popular among celebrities.
Luxe materials, such as satin, lace, and chiffon.
Anything that adds drama – capes, jewel tones, and v-neck and Bardot necklines are heavily featured.
How to Look Like You're Wearing Zac Posen (on a College Budget)
Sure, Zac Posen has a passion for glamourous gowns, but that doesn't mean you can't channel his designs in your everyday wear. Here's how to look like you're wearing Zac Posen without breaking the bank:
Forties Inspiration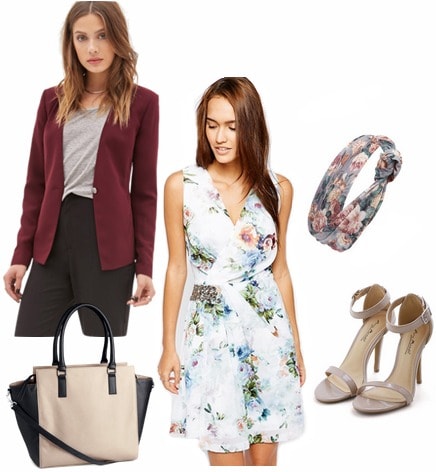 Product Information: Dress, Jacket, Bag, Shoes, Headband
Pay homage to Posen's 1940s-inspired tailoring with this sweet spring look. Start with a chiffon dress that has a v-shaped neckline. Although Posen's tailoring tends to be knee-length or longer, I kept the dress short in this outfit to make it more wearable.
Add a blazer similar to manyPosenlooks to keep it classroom-ready. Throw on neutral-colored strappy heels (or flats if you aren't a heels person), then grab this two-toned tote and a floral headband to complete the look.
All About the Drama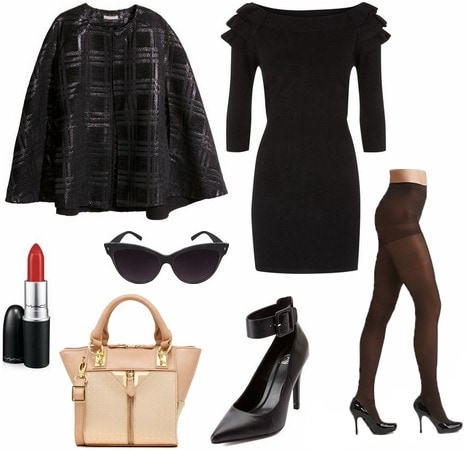 Product Information: Dress, Cape, Lipstick, Sunglasses, Bag, Shoes, Tights
This outfit may be dark, but drama is what Zac Posen is all about! Start with a dark-colored dress. I like this one because of its Bardot neckline and ruffled shoulder details, which harkens back to Posen's frequent use of ruffles. Capes are featured in many of Posen's dress designs, so fake it with a separate cape. Although they may seem tricky to wear, capes are very chic right now and will keep you warm throughout winter.
Ankle-strap heels keep the ladylike look, while a cream-colored crossbody bag brightens it up. Throw on tights to stay warm and shades for more drama, and don't forget your red lipstick!
What do you think?
Do you love Zac Posen or do you think he should stick to Project Runway? Are you more into Zac Posen's dramatic red carpet aesthetic, or Alexander Wang's downtown, laid-back look? Who would you like to see next on Designer Basics? Let us know in the comments!