Does this Instagrammer look familiar to you? If so, she should. Carodaur is someone we've featured before on College Fashion, and today we wanted to revisit her style for a good reason.
We've officially come up on the time of year when the winter style rut begins. We get stressed and stuck in our routine of putting on the same basic outfits day after day, tending towards whatever's comfy or, well, warm. (Dorm room heating is not always reliable!) We're stuck in a literal comfort zone.
Fashion risks? Does anyone remember what those are right now?
Caroline sure does.
This girl is amazing at interpreting the newest fashion trends in her own way and going for those super daring looks that some of us might think of as "a little much for everyday." Today, I've picked four of her latest looks to recreate in hopes of inspiring you to step it up and take some risks this month!
Carodaur Outfit 1
A graphic tee is a go-to wardrobe staple these days. I don't have to tell you this.
While it's always easy to just style your graphic tee with a simple pair of jeans, we're taking it a step further today. Instead, why not make like Caroline and go for a trendier ensemble with ruffled trousers and pointed toe kitten heel booties?
Makes for a much more interesting outfit, right?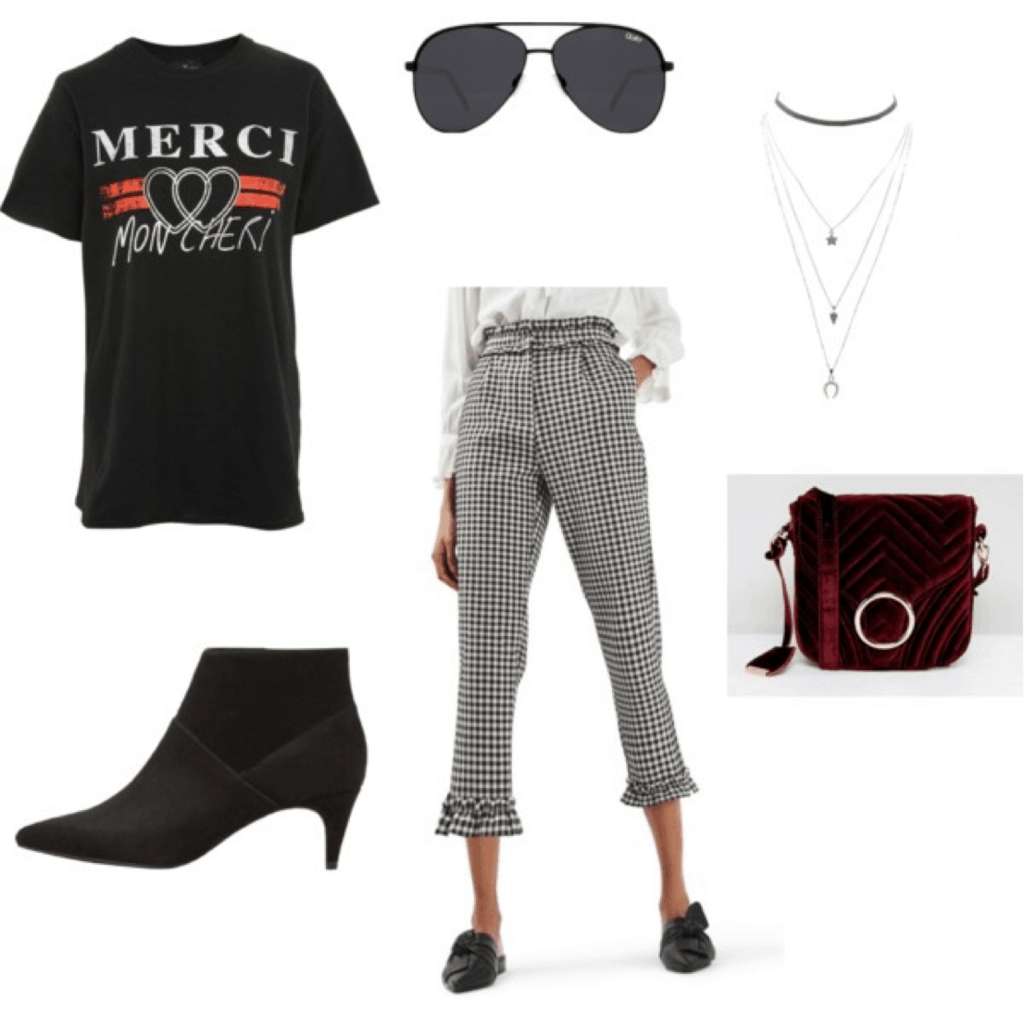 Products: Tee – Topshop, Trousers – Topshop, Booties – Mango, Bag – Asos, Sunglasses – Quay, Necklaces – Charlotte Russe
Carodaur Outfit 2
Since I'm currently living in Italy, I can attest that this is a classic European outfit: comfortable but stylish sneakers, wide leg trousers, a longline coat and a crossbody bag.
Checked coats are so chic right now and you'll literally see one in just about every fashion store today. I've found you a great option in this next outfit. Pair the coat with paper bag waist trousers, a cozy turtleneck and a cute bag and you have the perfect fall outfit.
But don't stop there! We're taking a fashion risk after all! Finish the look with neon yellow sneakers.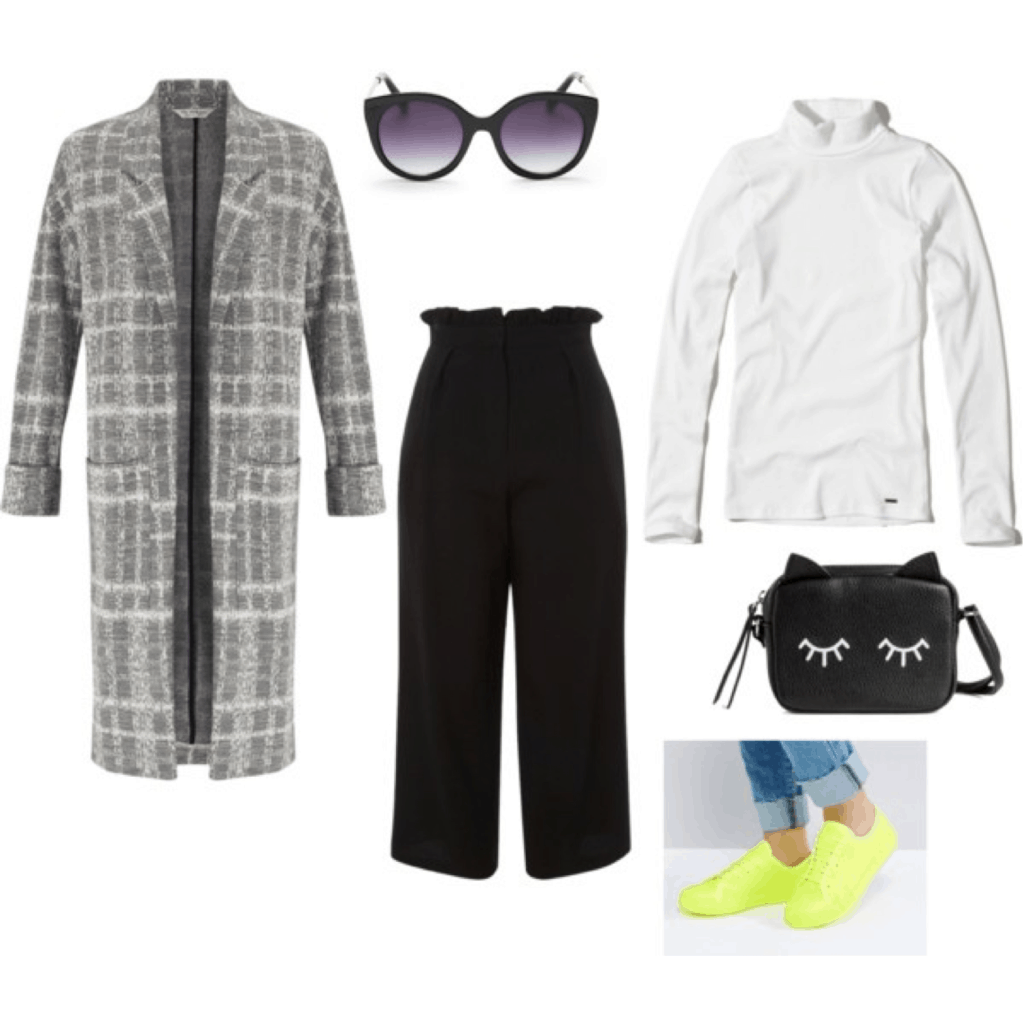 Products: Coat – Miss Selfridge, Turtleneck: – Hollister, Pants – Topshop, Bag – H&M, Sneakers – Asos, Sunglasses – Steve Madden
Carodaur Outfit 3
https://www.instagram.com/p/BYlF213nATn
A little shy about mixing prints? Completely understandable; this outfit is not for the faint of heart. But I urge you to give it a try and step outside of your comfort zone!
Polka dots are one of the most popular prints in stores today and when a polka dot top is paired with a floral midi skirt, it makes for such an interesting and stylish outfit. Finish with cool patent leather booties (see our guide to the patent leather and vinyl trend) and you're set to strut.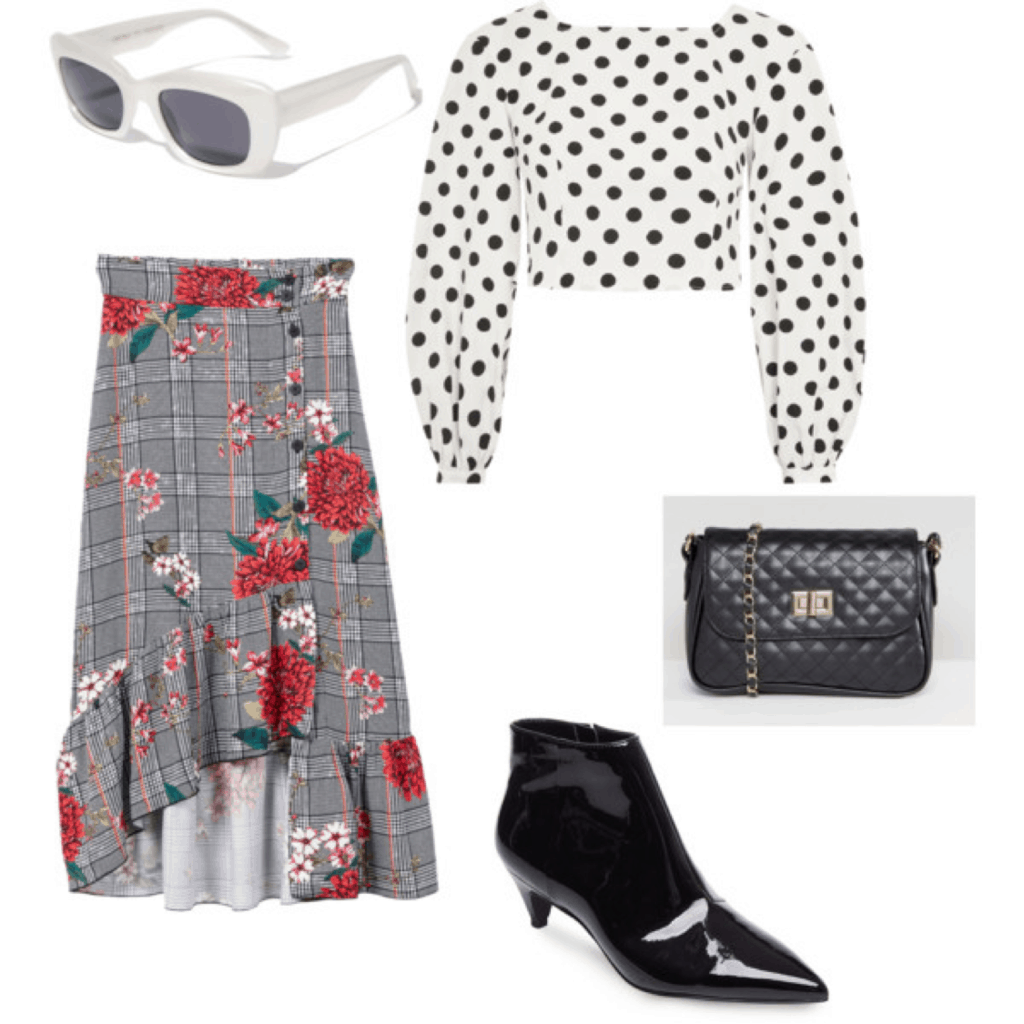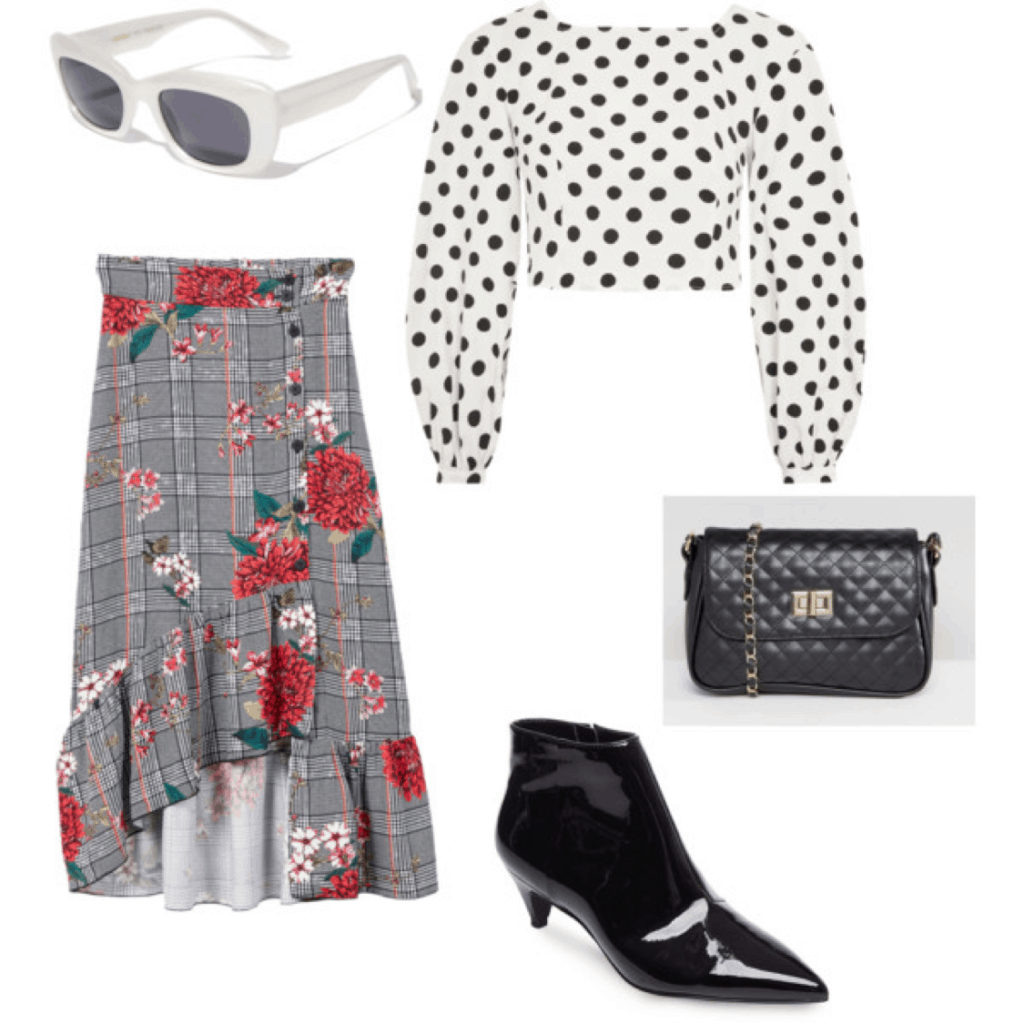 Products: Top – Topshop, Skirt – Mango, Booties – Lord & Taylor, Bag – Asos, Sunglasses – Dolls Kill
Carodaur Outfit 4
This is my favorite outfit of the four because of the cute, whimsical touch the tulle skirt adds to the matching sweater. Or maybe it's the soothing, monochromatic shades of blue (my favorite color). Either way, this one is a winner.
Why reserve your cozy sweaters for your jeans only? Mix it up and pair one of them with a skirt for a change! When paired with trendy white booties, this combo is gorgeous and sure to turn heads… and inspire others to take fashion risks, too!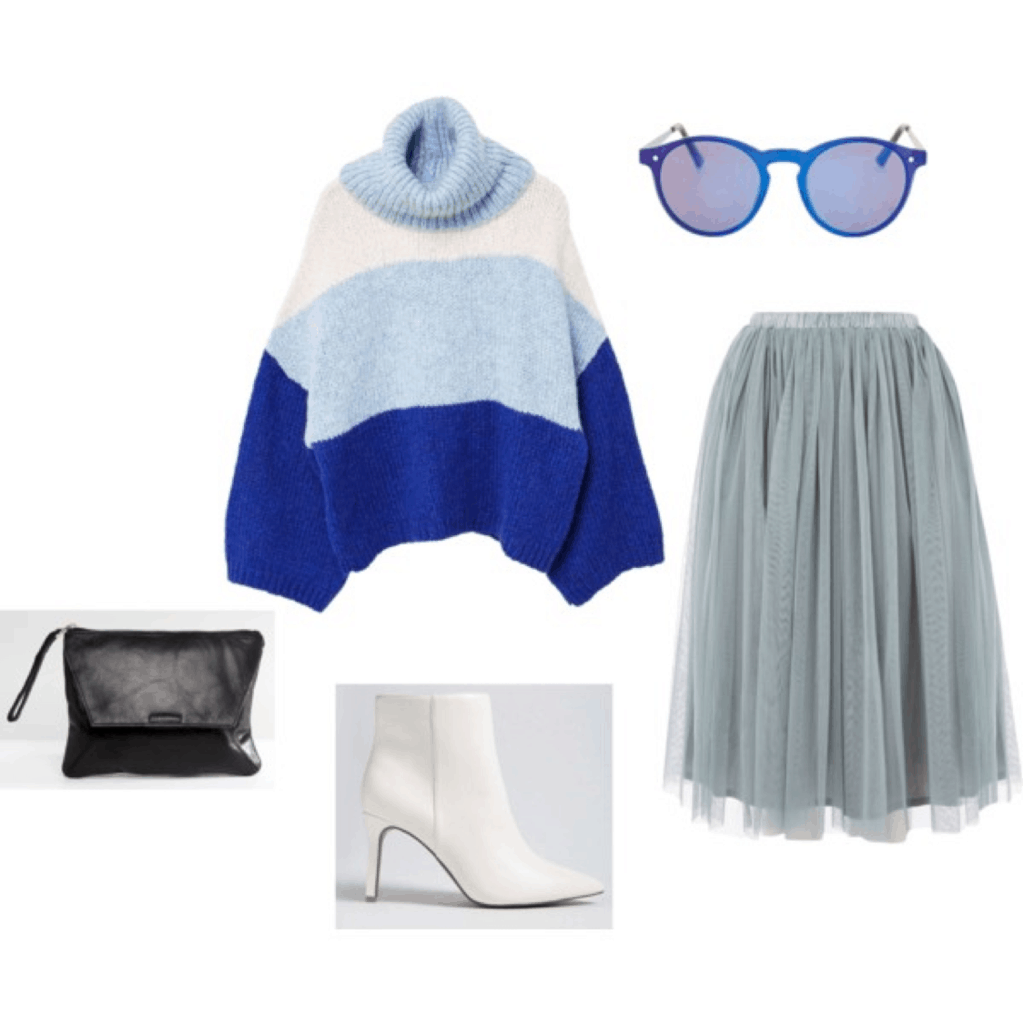 Products: Sweater – Mango, Skirt – Topshop, Booties – Lulu's, Clutch – Asos, Sunglasses – Topshop
So what did y'all think?
Did you enjoy seeing more of Caroline Daur? Do you follow her on Instagram? Has she inspired you to take some risks and step outside of your (literal) comfort zone?
Let me know in the comments below!