Carolina Daur, also known by her Instagram name @Carodaur, has a Instagram feed so noteworthy that we'd be surprised if you hadn't seen her face before. With a current following just under 1 million, she's taking over the Insta fashion world, one expertly-styled snap at a time.
Today, we'll be taking a look into her Instagram feed for some envy-inducing, fashion-inspiring looks.
New York, New York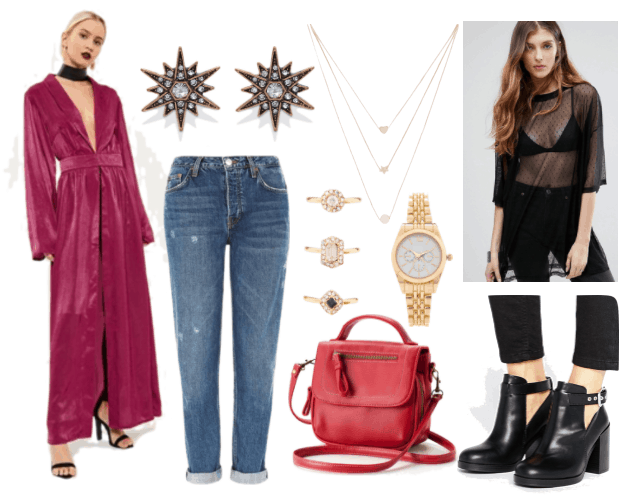 Products: Coat – MissGuided, Jeans – TopShop, Earrings – Zappos, Rings – Forever 21, Watch – Forever 21, Necklace – Forever 21, Purse – Kohl's, Top – ASOS, Boots – ASOS
Pictured here while in New York for fashion week (naturally), Caroline pairs a pink duster – one of our fave new-ish trends – with a sheer top and blue jeans. While her look, at its base, is simple, she makes it more interesting by adding a red bag and tons of gold jewelry. She finishes the look with ultra-cool boots; here, we switched up the design of the boots for extra interest.
Up in the Sky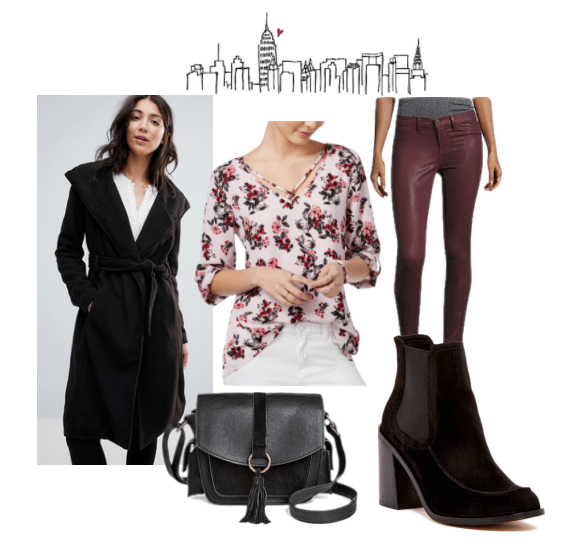 Products: Coat – ASOS, Top – Macy's, Pants – Saks Off Fifth, Bag – Target, Boots – Nordstrom Rack
Being a model, Caroline travels a lot, therefore her Instagram photos often include airport outfit ideas. Here, catching a flight out of Munich, Caroline layers florals and leather pieces together with boots and a down coat. The outfit ensures comfort and style while flying sky high.
On All Days We Wear Pink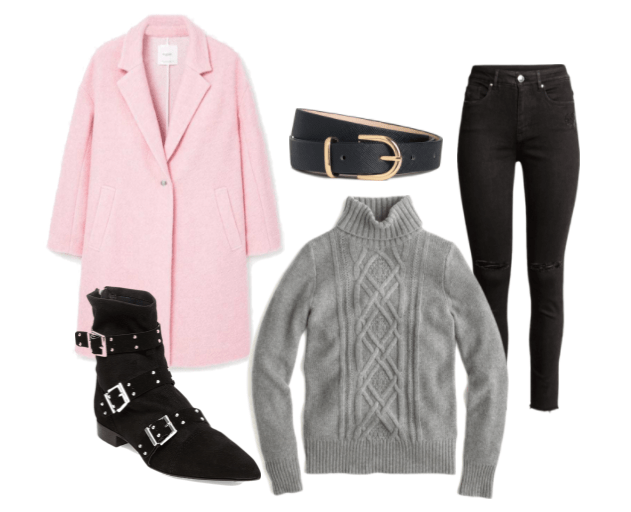 Products: Coat – Mango, Boats – Steve Madden, Sweater – Nordstrom, Jeans – H&M
Finally, our last outfit features a coat Caroline tends to recycle and use in a variety of different ways. (Instagram stars – they're just like us!) In this outfit, Caroline pairs her favorite pink coat with a turtleneck cable knit sweater and tight skinny jeans. She adds her favorite buckle boots and ties everything together with a black leather belt featuring gold detailing.
Honorable Mentions:
Below, I've compiled some more inspiring photos from Caroline Daur's Instagram feed. There's so much inspiration to be found in her looks!
When in doubt, a pop of red will always draw attention. The daring red piece provides the perfect hint of contrast in her all-black ensemble.
No one does pink quite like Caroline – it's definitely her signature shade.
Fact: A statement coat with cats is all a fashionista really needs.
Last is a classic Caroline pairing with her signature pink coat. Another day, another totally unique outfit in pink. Brilliant!
What do you think?
Are you loving Caroline's style as much as we are? Do you follow her on Insta? What other Instagram style stars should we feature here next? (We want your suggestions!) Tell us in the comments.