Camila Cabello recently just a released her hit single "Havana" and I can't stop listening to it. The track is fun, fresh, and incredibly catchy.
Even better, she released an amazing music video for the song that I can't stop replaying. The music video is more like a short film. From the telenovela parody to Camila dancing in the street to her finding her true love in the end, this video has it all.
In my opinion, it's one of the best music videos of the year.
It's also flush with fashion inspiration. Throughout the video, there are plenty of notable outfits that we could wear in real life. Highlights include a denim look and Lele Pons' metallic jacket. I'm going to show how to wear these outfits while you're out dancing in the streets, pretending you're in Havana.
Camila Cabello - Havana ft. Young Thug
Havana Outfit #1 – Camila in a Telenovela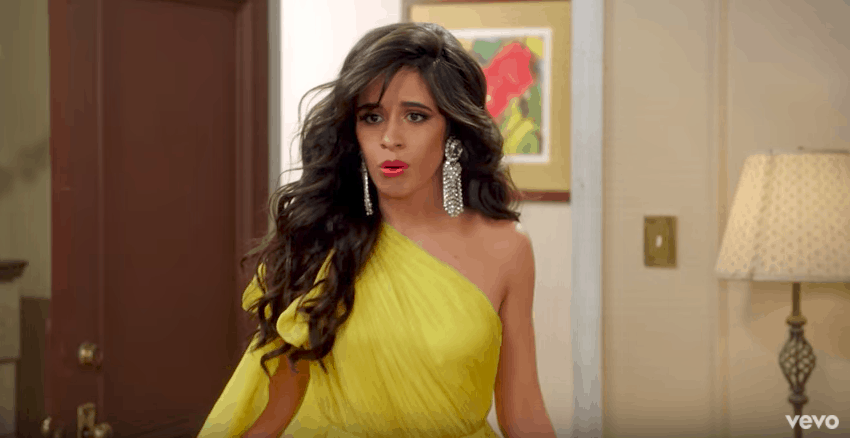 At the beginning of the video, Camila portrays a character in Telenovela. She's the typical leading lady who catches her boyfriend sleeping with her best friend and the housemaid… only to realize that it was only his evil twin and that her lover is hiding in the closet. You know, telenovela stuff.
To channel Camila's ballgown outfit in a wearable way, rock a yellow one-sleeve dress with a major ruffle detail. Camila is seen wearing drop earrings, so grab yourself a pair. This is a classic formal look (would be great for a formal on campus!), so finish it off with heels, bangles, voluminous hair, and red lipstick.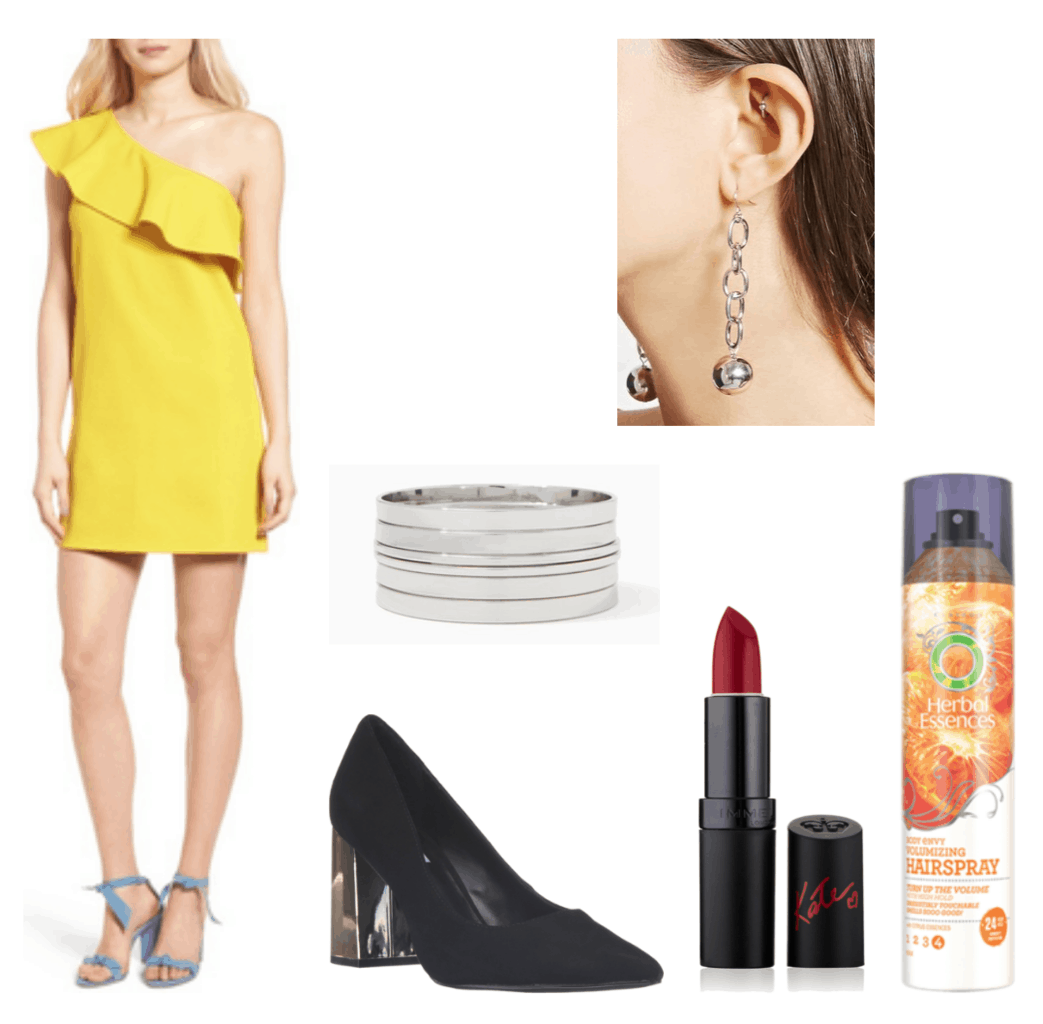 Products: Dress – Cupcakes and Cashmere, Earrings – Forever 21, Heels – Steve Madden, Bangles – Charming Charlie, Lipstick – Rimmel, Hairspray – Herbal Essences
Havana Outfit #2- Havana Oh Na Na

This outfit is inspired by Camila's main look in the music video. She is seen performing at Havana nightclub.
This outfit is so fresh — I adore her red fringe dress and newsboy cap. The look really channels an age gone by with its flapper vibes.
It's really important to get both of those pieces to make this outfit work — here I found a fringe dress that's similar and a darker red cap that gives off the same feel. Red and silver are the most important colors of this look, so finish off your outfit with red heels (that you can dance in) and a silver bracelet.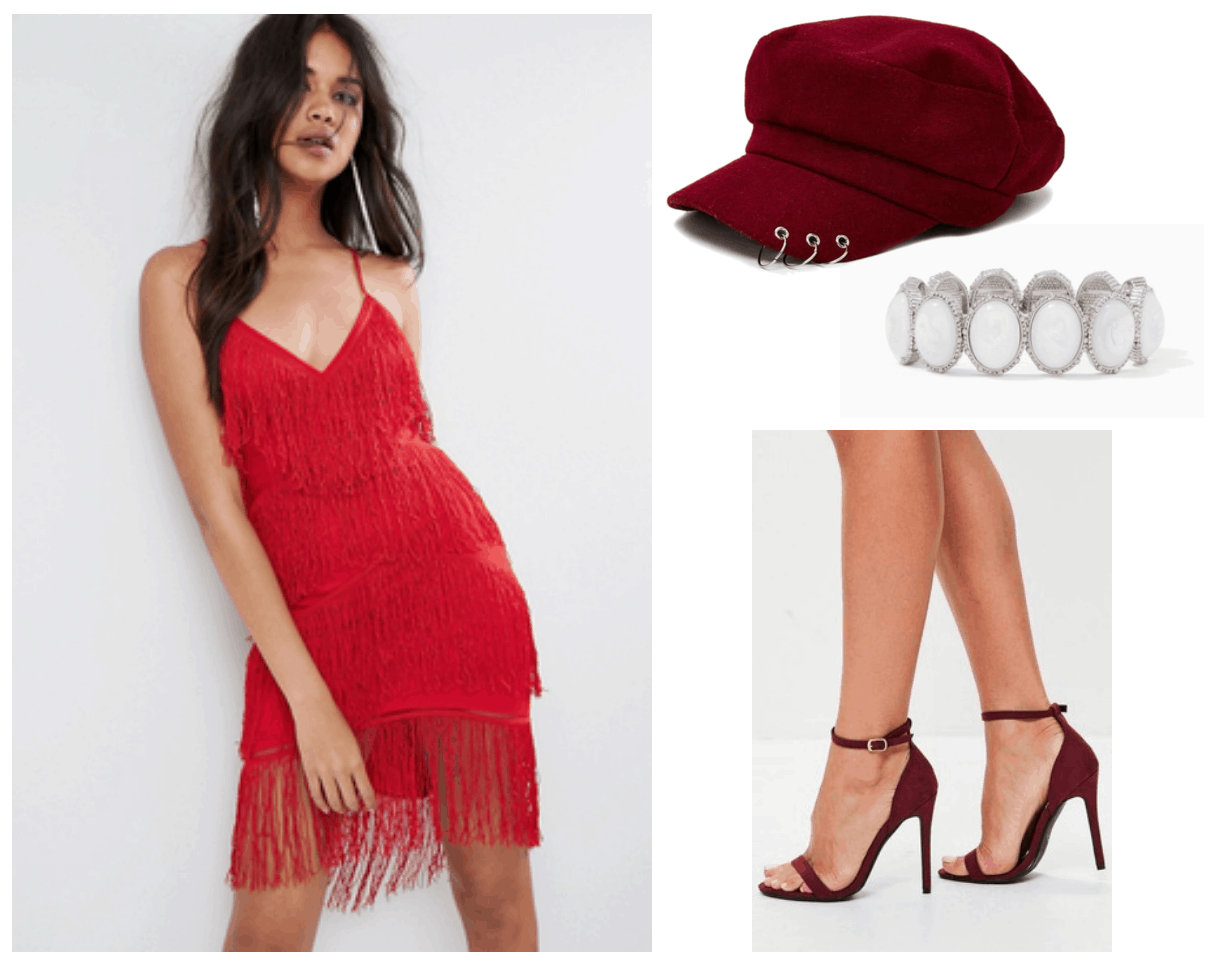 Products: Fringe Dress – ASOS, Cap – Forever 21, Heels – Missguided, Bracelet – Charming Charlie
Outfit #3 – Camila's Denim Look

This is Camila outside of the telenovelas. She plays a character who is obsessed with staying at home to watch telenovelas (literally my life). Her grandma urges her to go out and pursue what life has to offer.
I'm in love with Camila's simple denim look: She manages to slay denim on denim. Although she is supposed to look unattractive, I actually think this look is super cute inspiration.
This outfit is pretty straightforward. Start off basic with a white tee and jeans, then add a denim jacket that hits just below your hips. Finish your outfit with black ankle boots and clear glasses.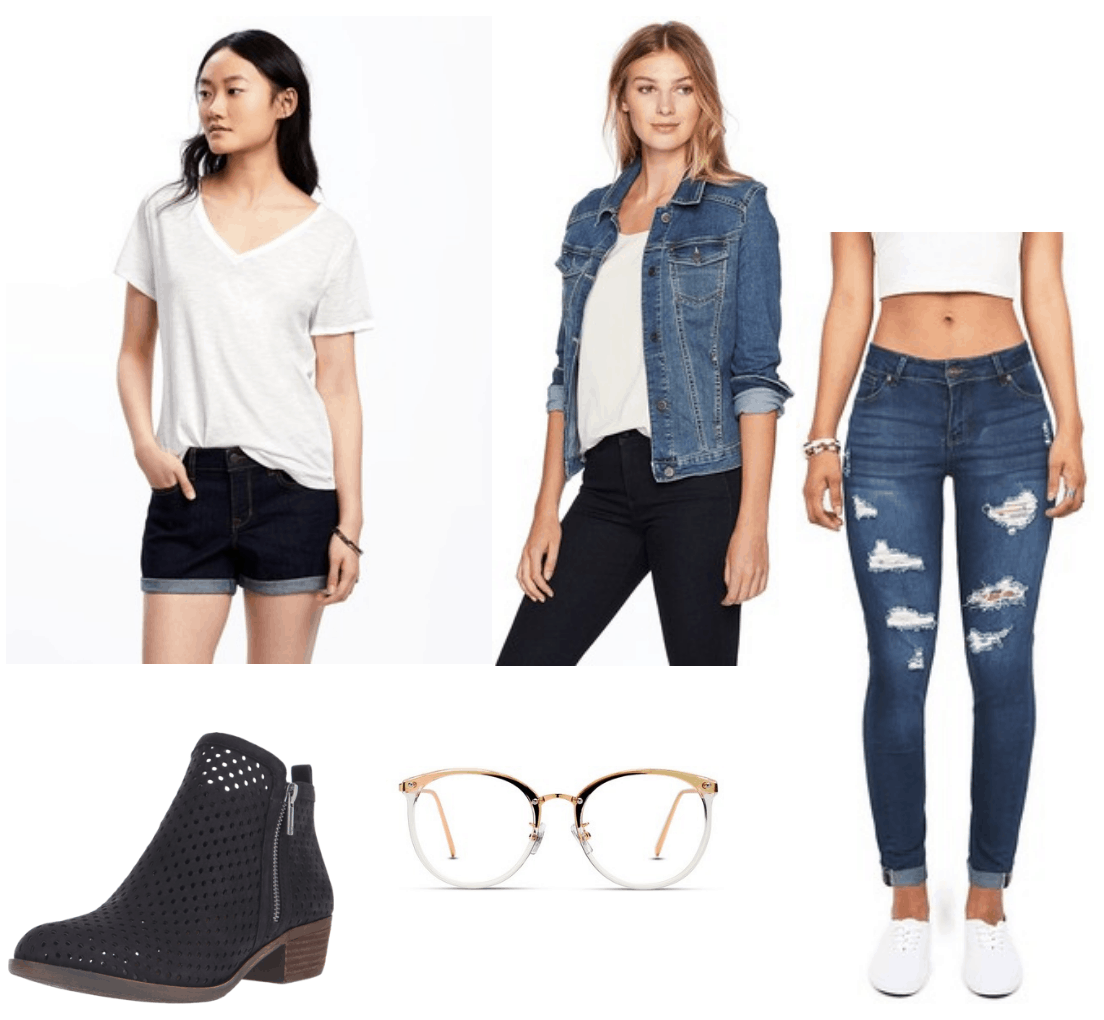 Products: Tee – Old Navy, Denim Jacket – Amazon, Jeans – Amazon, Boots – Lucky Brand, Glasses – Amazon
Havana Outfit #4 – Lele Pons' Night Look

Youtube sensation Lele Pons makes an appearance in the music video as Camila's hilarious and wild sister. Unlike Camila, she lives for going out and enjoying life. Her outfit towards the end of the video caught my attention. It's racy, but trendy for a night out.
Lele is seen wearing a spaghetti strap body-con dress, so start with a similar one. I love this velvet and lace dress! I am also in love with her pink metallic jacket, so copy it with this one from Charlotte Russe. She is also seen wearing clear lace-up heels, so finish with this similar pair.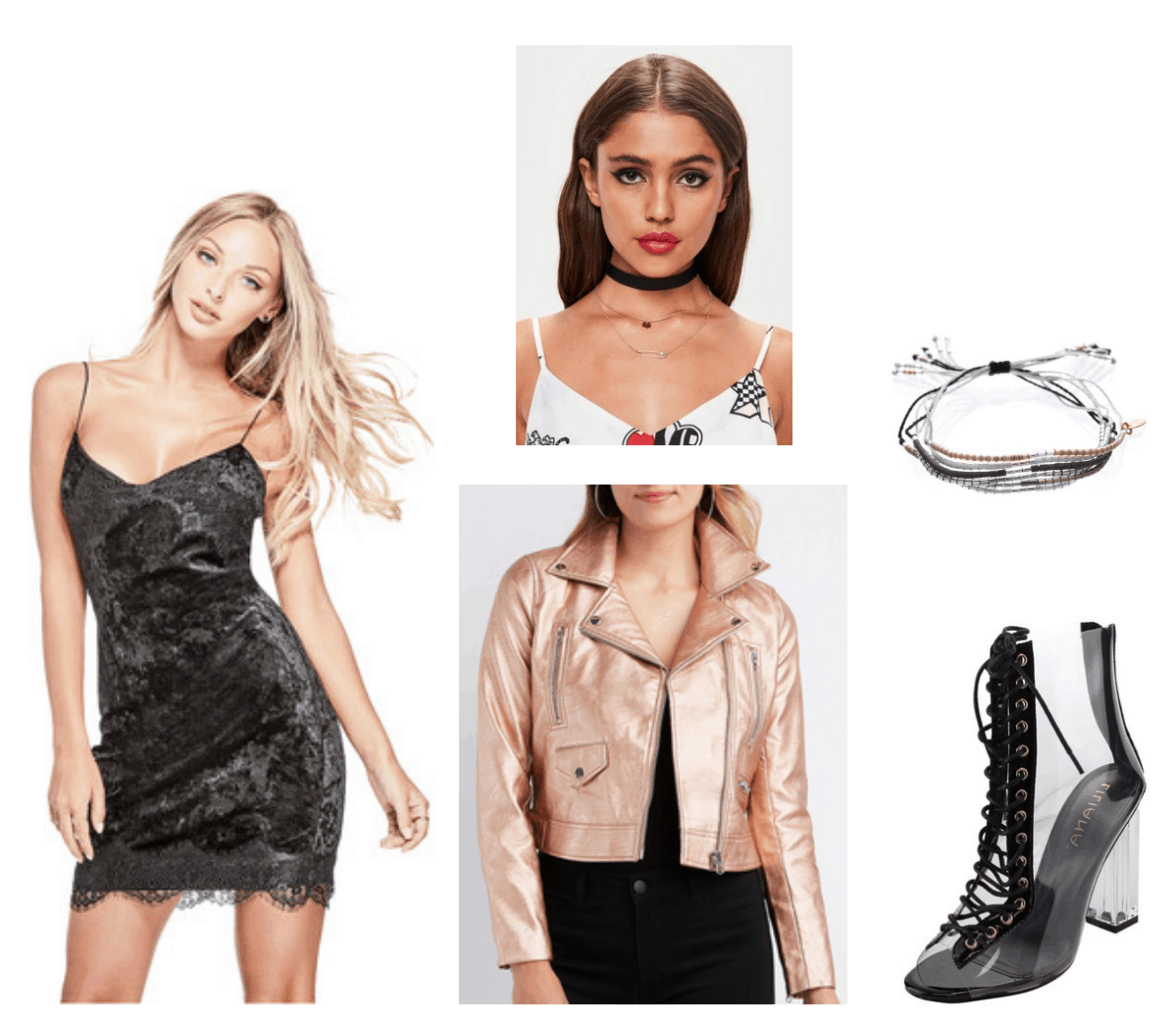 Products: Dress – Guess, Jacket – Charlotte Russe, Choker – Missguided, Heels – Amazon, Bracelets – Amazon
What Do You Think?
Do you love Camila's new hit as much as I do? What you do think of the video? Are you going to rocking fishnets and metallic too? How do you think she is doing as a solo artist? Leave a comment below!