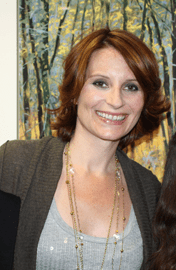 Do you remember your first author that you truly followed, buying every book that they released as soon as it came out? For me, that author was Meg Cabot, writer of the Princess Diaries series along with many other wonderful books. Cabot has written everything from children's to young adult to adult fiction, spinning magic with each new book. Among her multiple series, there is one that stands out in a supernatural way: The Mediator Series.
This series follows teenager Susannah "Suze" Simon as she moves from her beloved New York City to California after her widowed mother marries again. Here, she battles the culture shock, high school politics, and her three new stepbrothers. Oh, and the undead.
Yep, Suze is a "mediator," a human who can feel ghosts and has the power to send them to the Great Beyond. The problem is, some of those ghosts don't particularly want to go there. Suze must seek the help of Father Dom, a fellow mediator and the principal of her Catholic school, and Jesse, a hunky ghost who's been living in Suze's bedroom for over a hundred years.
The Mediator series is chock full of action, fun, and romance, plus a little fashion along the way. Until this year, the series consisted of six books, until Meg Cabot released a novel recently that follows an adult Suze, in addition to a separate novella. So in celebration of these books, strap on your combat boots and get your exorcism chants out as we channel this supernatural series for some fashion inspiration:
Suze Supergirl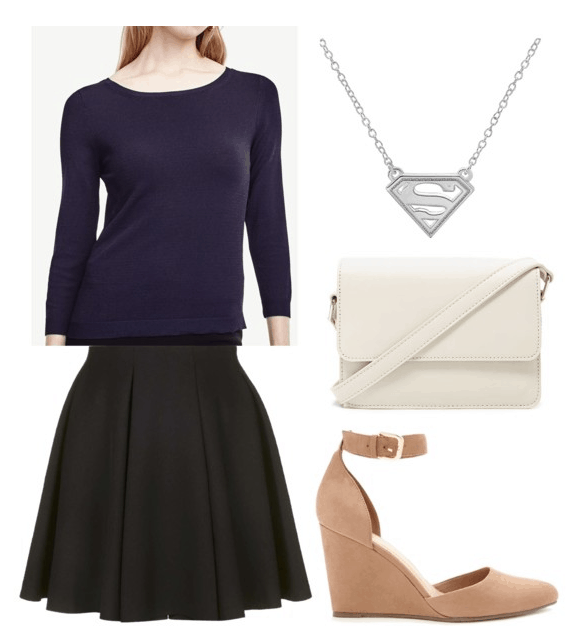 Products: Sweater, Skirt, Shoes, Bag, Necklace
Suze, despite her busy double life as a high school student and mediator, has a carefully cultivated sense of style. In fact, after a summer working as a hotel babysitter, she makes a special appearance back at school in a super fly outfit.
Get a look that's fabulous but will still pass Catholic school guidelines with a flirty skirt and a navy sweater. Mix neutrals further with a white crossbody bag and these beautiful suede wedges. Don't forget a throwback necklace that inspires some confidence.
Graveyard Misadventures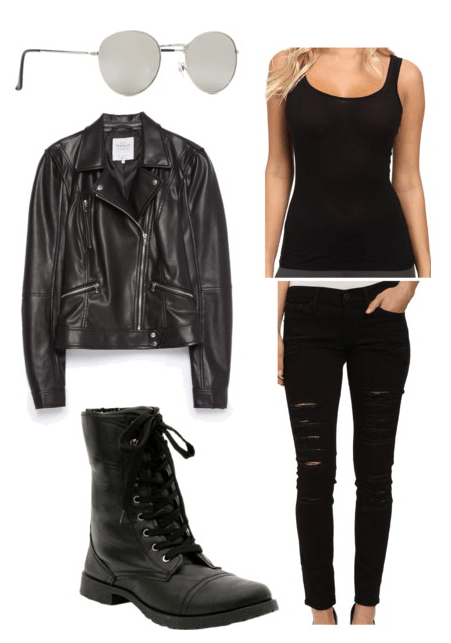 Products: Tank, Jeans, Boots, Jacket, Sunglasses
Suze often has to sneak out in the dead of night to deal with ghosts, some friendly, some not. When dealing with the latter kind of ghost, flexibility and toughness are needed. Here's a look inspired by Suze's night job and tough girl side.
A tight black tank top and ripped black jeans are bad to the bone and also great for blending into the darkness. Throw on a faux leather jacket for warmth, and to get that essential cool factor. Combat boots are a staple in Susannah's wardrobe. How could they not be? They're super chic and very practical for spirit hunting. Add some shades, in case the ghost mission happens during the day – you never know!
Jesse de Silva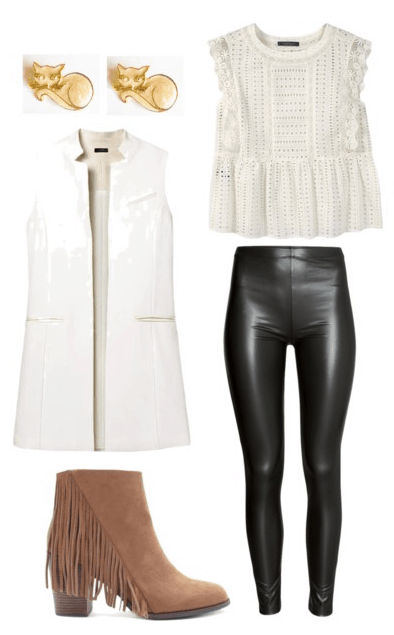 Products: Shirt, Leggings, Earrings, Vest, Shoes
I don't know a single reader of this series who didn't fall in love with Jesse de Silva. Hot, suave, and a perfect gentleman, Jesse is always there to help Suze with her ghost skills, while also dealing with his own murky past, including his untimely death. (Yup, he's a ghost.)
Jesse has been stuck in the same outfit since before the Civil War, but he still makes it look good. Channel him by pairing faux leather leggings with an eyelet tank. Besides his budding romance with Suze, some of Jesse's passions include studying modern medicine and a mangy cat named Spike. So take inspiration from that with a doctor-inspired vest and some cutesy cat earrings. Fringe booties complete this cool, casual look.
Ethereally Yours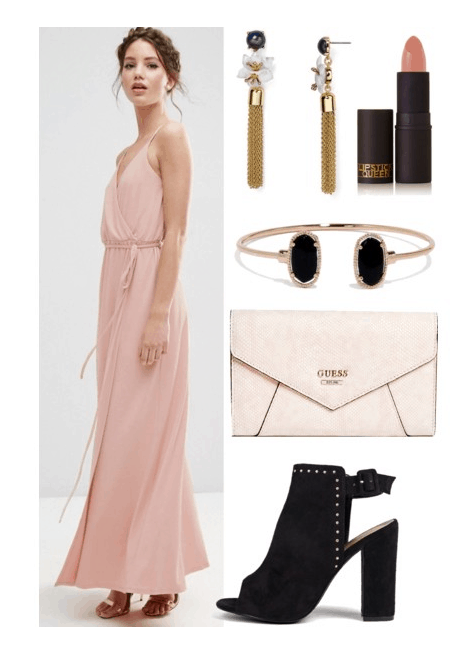 Products: Dress, Earrings, Lipstick, Bracelet, Clutch, Shoes
Obviously, this series centers around ghosts and dealing with them. Suze has to help them move on from the trauma of their deaths, or at least stop them from hurting the living. But the books are also about the romance between Jesse and Suze, and the problems that can arise from a love that crosses the boundaries of life and death.
For a romantic look inspired by their love, slip on this flowy blush dress. Elegant earrings and a sleek bracelet help create a classic look. Chunky heels keep the outfit from being too precious, while this clutch is perfect for holding just a few essentials. Finish off with some light pink lipstick, to give your face some life.
Final Thoughts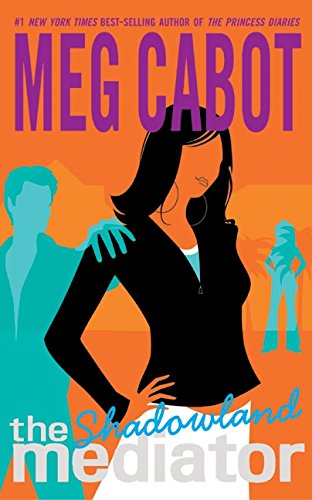 These books are some of my childhood favorites, and I think they can spill nicely into adulthood as well. There's drama, the exploration of supernatural elements, and a wonderful romance at the center of it all. I highly recommend you check the series out.
So what did you think? Which outfit is your favorite? Have you read the series? What about any other Meg Cabot novels? What book would you like me to use as fashion inspiration next? Let me know in the comments below!