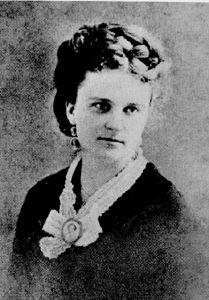 Some authors write for personal growth, some write as an emotional outlet, and some write for financial purposes. From the late 1800s to the early 1900s, Kate Chopin wrote for all three reasons. Her pieces were ahead of their time, as she often wrote about things that shocked members of her conservative community.
After Chopin's husband died in the 1880s, she left her home in Louisiana and went to St. Louis. (Both locales frequently feature in her writing.) Tragedy struck her life yet again when her mother passed, and to help cope with the losses, a family friend recommended that Chopin write to express her feelings, as well as to create a source of income.
While she was somewhat successful in publishing her short stories, Chopin's work was seen as scandalous, covering topics like infidelity, social class, and the identity of women beyond wife- and motherhood. Therefore, her work wasn't truly well received until after her death in 1904. Like so many writers before her, including Jane Austen and Edgar Allen Poe, Kate Chopin sadly wasn't recognized for her brilliance and creativity during her lifetime.
In the spirit of appreciating this author, today let's take a look at this pioneer in feminist and Southern literature for inspiration in fashion.
Cool and Casual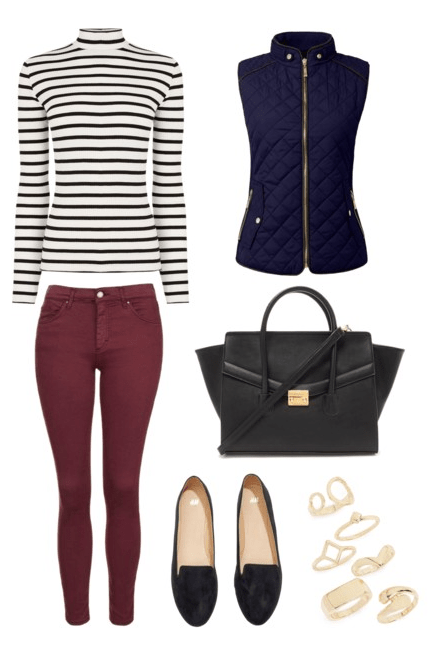 Products: Shirt, Vest, Jeans, Shoes, Bag, Rings
Chopin wrote and published her short fiction while still raising a family. Much of her work features women dealing not only with motherhood, but also with forming their own separate identities and relationships. You see this theme in her novel The Awakening as well as short stories like A Respectable Woman.
This is a look for a go-getter on her a day off, laid back and comfy yet still polished and professional. Classic pieces like a striped top, a puffy vest, and black loafers are paired with burgundy skinny jeans and some geometric rings. Finish with a workhorse bag that will take you anywhere and you're good to go!
The Class is Set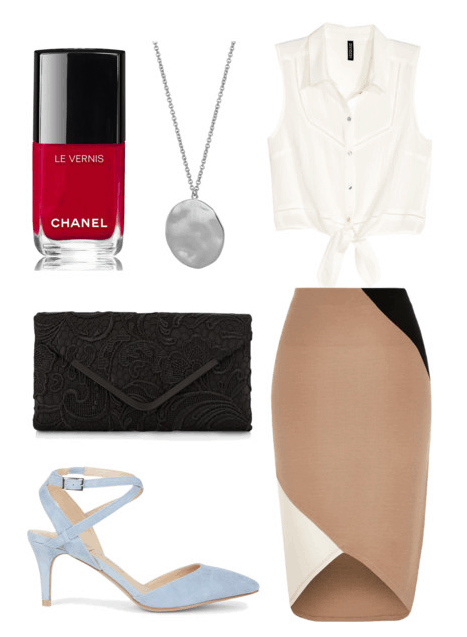 Products: Top, Skirt, Heels, Clutch, Necklace, Polish
Chopin often crossed class lines in short stories like At the Cadian Ball and The Storm. She examined the ways class and social norms affected women's issues and their day-to-day lives. These days, women of all classes have much more freedom than they did in Chopin's days. Power dressing is a simple, everyday way to embrace and appreciate this freedom.
Build your own power outfit with this professional pencil skirt and simple top. These heels add some subtle color while being relatively comfortable for walking. This clutch can hold all of your daily essentials, while this silver necklace looks very elegant with the whole outfit. Red nail polish screams CONFIDENT to me while adding a pop of color to polish off the look.
Search for Identity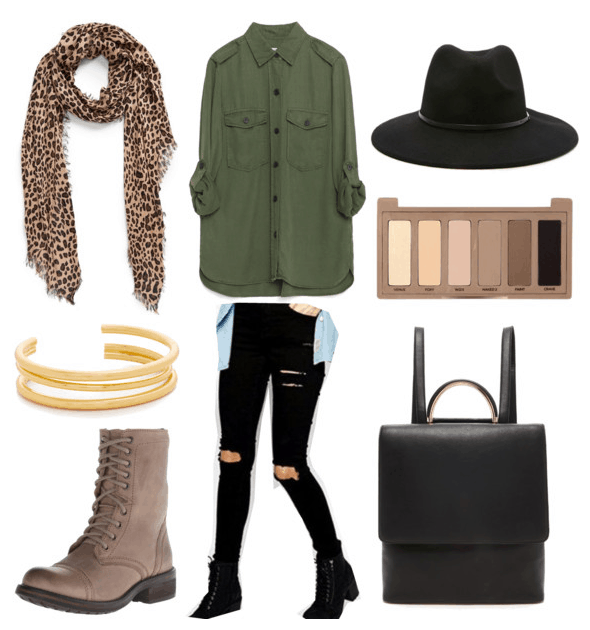 Products: Shirt, Jeans, Boots, Bag, Eyeshadow, Bracelet, Hat, Scarf
Identity in Kate Chopin's time depended on many, many variables. Where's your family from? What's your financial status? What's your race, gender, and martial status? These were all questions that could make or break your lifestyle and reputation, and were studied – and questioned – in short stories like Desiree's Baby.
Spend a day searching for your identity in an army green button up with some ripped black skinny jeans. Combat boots and a backpack are both practical and stylish while a hat and leopard print scarf add polish and pizzazz, respectively. Finish off the look with a neutral smoky eye and a bracelet and you're golden.
What do you think?
So what did you think? Have you read Kate Chopin? Which outfit is your favorite? What author would you like to see next? Let us know in the comment section down below!