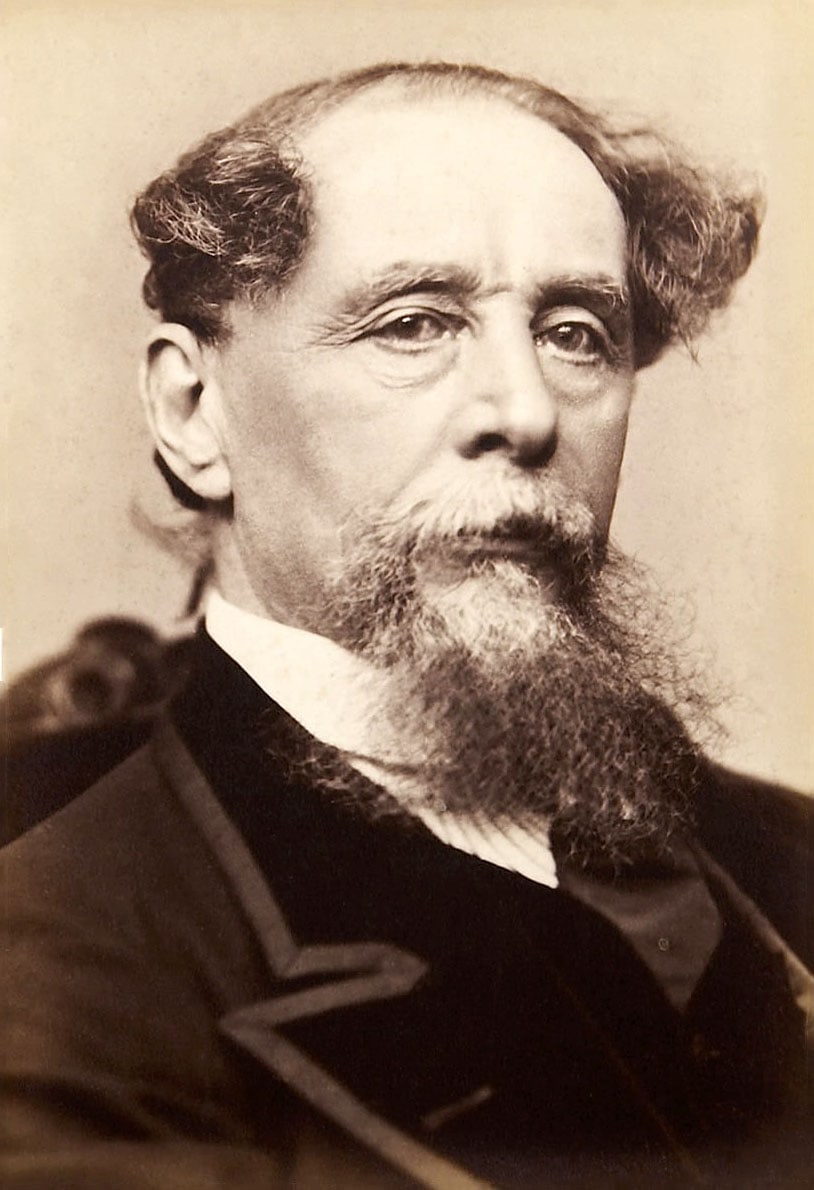 So many now-famous authors were relatively unknown in their day, with their books only becoming classics after their deaths. Some authors managed to break this pattern, earning success while still alive. Perhaps the most famous example is English author Charles Dickens.
If you haven't read any of Dickens' work, you've probably seen it in some form or another anyway. From movie and television adaptations to parodies, to Disney cartoons, his stories easily lend themselves to interpretation. We've even covered some of his best known works here on CF, Great Expectations and A Christmas Carol.
Other famous works by Dickens include A Tale of Two Cities, David Copperfield, and Oliver Twist. His works captured the English public's attention, and continue to captivate the world today with their unforgettable characters, intricately woven plots, and universal appeal.
So follow us today for a Dickensian – yet modern – take on fashion!
Titans of Industry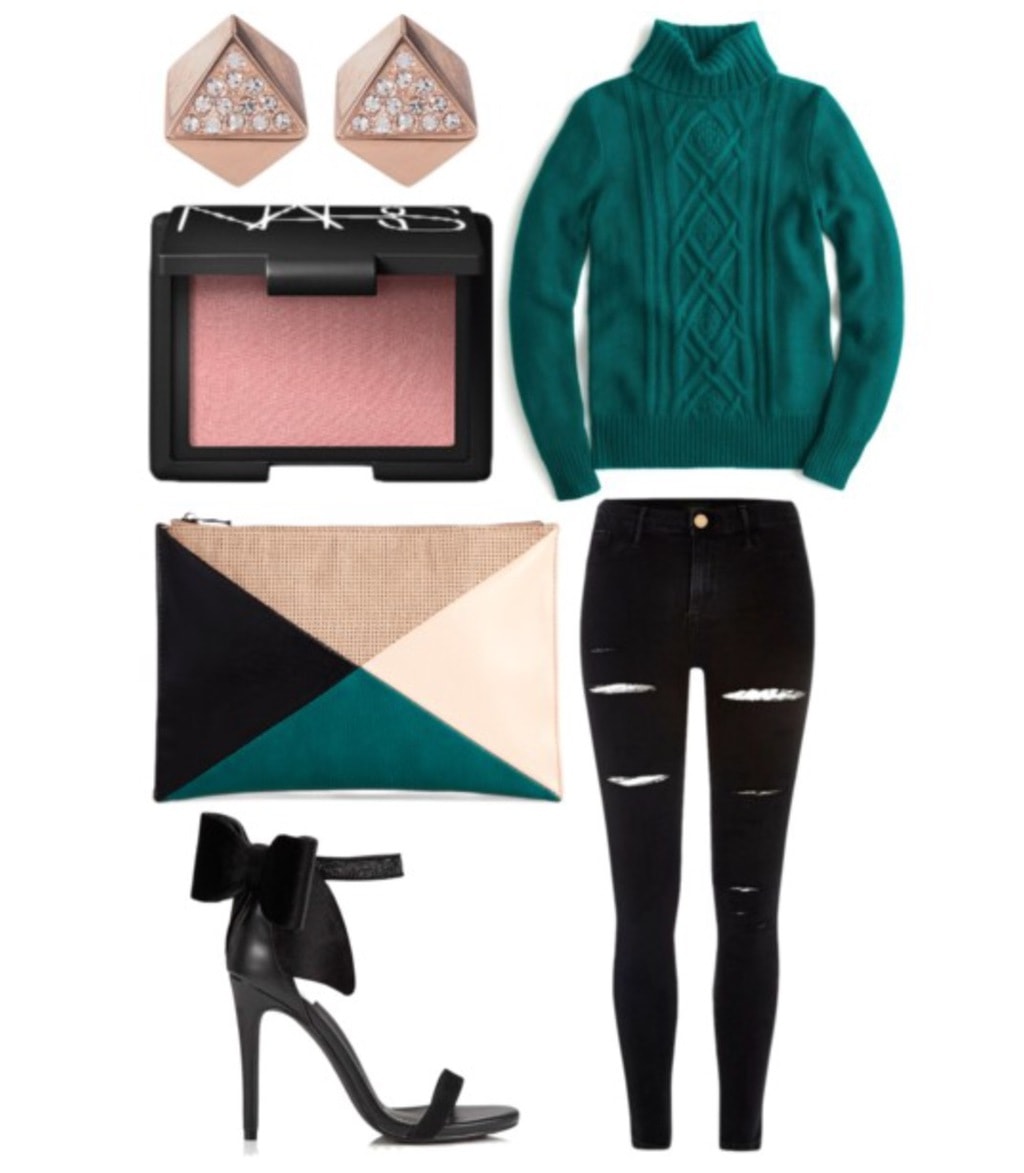 Products: Sweater – Nordstrom, Jeans – River Island, Sandals – Miss Selfridge, Clutch – Sole Society, Blush – Ulta, Earrings – Nordstrom Rack
Charles Dickens wrote about a changing world. People were moving in droves from the country to the city, setting the stage for the upcoming industrial revolution. More often than not, this cold and cruel world discarded children in workhouses, which Dickens explored in his work after being sent to one himself in his youth.
This emerald green sweater should keep you warm and stylish in the cold winter. Balance its richness with some distressed black jeans. This clutch matches perfectly with the emerald sweater. Keep your look luxe, in reference to the wealthy barons of the Industrial Revolution, with these bow heels and sparkly earrings. Don't forgot a spot of blush for some hopeful glow.
According to the Victorians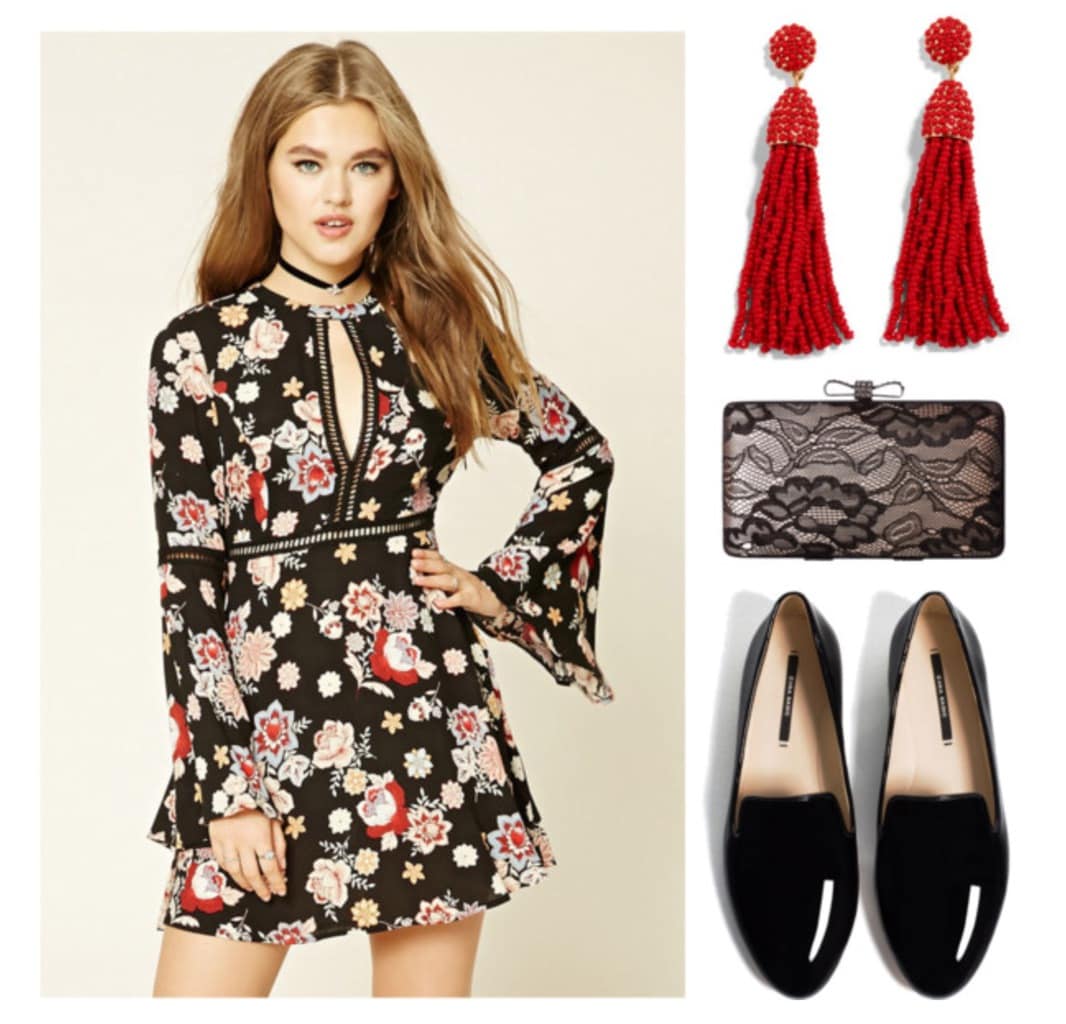 Products: Dress – Forever 21, Earrings – Baublebar, Bag – Zappos, Shoes – Zara
The Victorian age gave us a great many things, some of value (photography, railroads), some not (ultra-tight corsets). In the former category, it gave us Charles Dickens, and some fantastic fashion trends we're still rocking today.
Channel the era in a modern way with a uniquely cut floral dress. Florals featured in Victorian styles and we love to rock them today, particularly in winter when they're less expected. This unique dress looks fab with these patent flats. A lace bag is a perfect finishing Victorian touch, while these tassel earrings add a modern vibe.
Character Study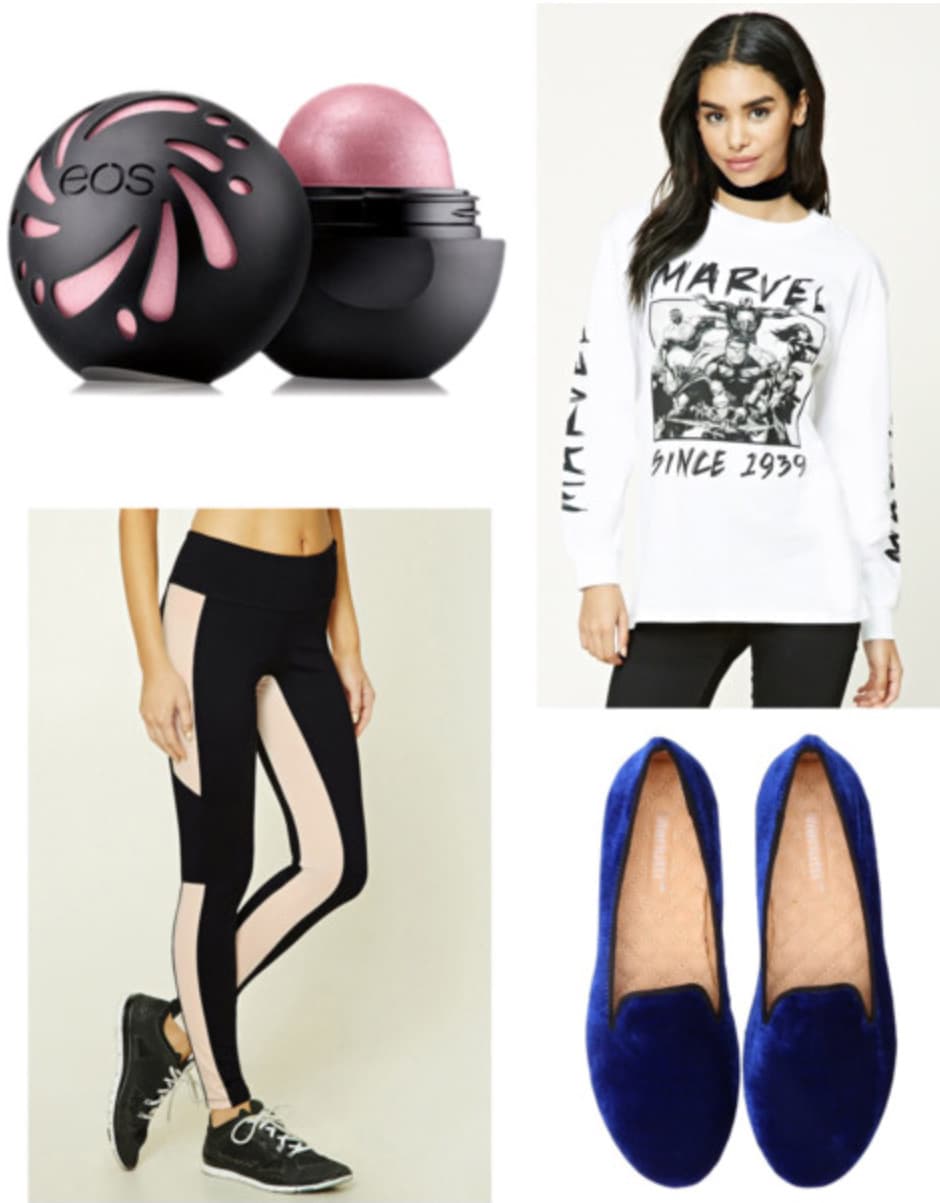 Products: Balm – Ulta, Sweatshirt – Forever 21, Leggings – Forever 21, Shoes – Etsy
Charles Dickens is known for his larger-than-life characters that are both memorable and one-of-a-kind. His approach to character creation has inspired so many writers and continues to do so to this day.
This look is a relaxed outfit, perfect for an evening in reading Dickens, going on a casual outing with friends, or perhaps starting a character study of your very own. A graphic sweatshirt and workout leggings are essential comfy pieces for any college girl's wardrobe. Slip on some Victorian-luxe velvet slippers and quality lip balm and you're good to go!
Your thoughts?
Whether or not you've read Charles Dickens, his work has definitely reached you in some way, so let him be your next fashion inspiration.
So what did you think? What's your favorite Dickens book? Which look was your favorite? What author would you like to see next? Let us know in the comments section below! We here at College Fashion wish you a very happy new year!