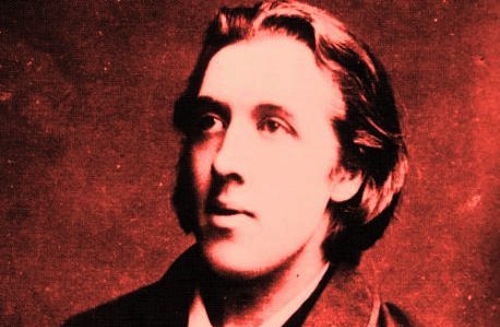 For hundreds of years, society has been both obsessed with looks and obsessed with NOT being obsessed with looks. Never were these two views more at odds than in 19th century Europe, with the rise of a literary and artistic movement called aestheticism.
Aestheticism placed cultural importance and analysis on beauty in art and literature. Followers of the movement believed in "art for the sake of art" – that is, art should first and foremost look beautiful and decorative, and needn't necessarily express moral or political ideas. No author was more involved in this movement than Oscar Wilde.
An Irishman who was both a man of the 19th century yet ahead of his time, Oscar Wilde used his work to explore themes of society, beauty, youth, and death. Two of his best known and most widely read works are his only novel The Picture of Dorian Gray and his play The Importance of Being Earnest.
Although we have covered Oscar Wilde's work before, today we're diving into the mind of this revolutionary – and often controversial – man. So please sit down, have a cup of tea, and enjoy some fashion inspiration from one of the late 19th century's most famous aesthetes.
Art and Beauty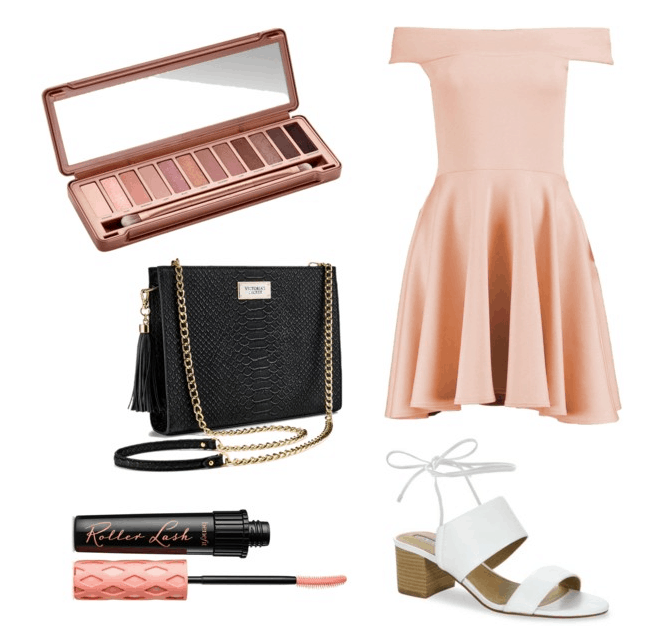 Products: Eyeshadow – Urban Decay, Bag – Victoria's Secret, Mascara – Macy's, Dress – Boohoo, Shoes – Belk
We're starting off Oscar Wilde by exploring two of his favorite literary themes — beauty and wit. Wilde was known for his witty writing, which continues to delight audiences today, especially in his socially satirical plays. Show off your artistic style in a flirty manner with this pretty-in-pink look.
A dusty pink, off the shoulder dress is the latest style nowadays for a great day or night out. Pair this dress with tie-up white sandals and a textured crossbody bag, like this one with a croc detail. Finish up with a dramatic and rosy eye look, with big lashes and rose gold eyeshadow.
Earnest Expression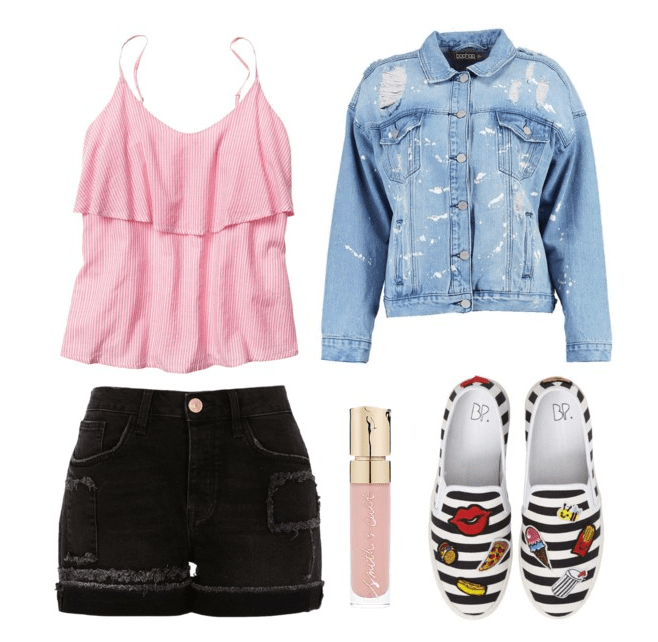 Products: Tank – Gap Factory, Shorts – River Island, Lipgloss – Revolve, Jacket – Boohoo, Shoes – Nordstrom
The Importance of Being Earnest followed two dandys attempting to woo two ladies by impersonating a false identity of "Earnest." Wilde explores English dandyism with fondness and satire, with emphasis on the importance of expressing one's self, something that was essential to the author himself, especially when he was on trial for homosexuality, a crime in the 1880s.
To take inspiration from the artistry of the aestheticism movement, while adding your own spin, mix a striped tank top with a paint-splattered denim jacket. Distressed shorts and a pale pink lipgloss are staples this spring season. This look incorporates the trend of patches, a statement trend from this season, by including these slip-on shoes with funky designs. You could buck the aestheticism movement and DIY your own by adding personalized, meaningful patches to your fave slip-ons.
A Pretty Wilde Picture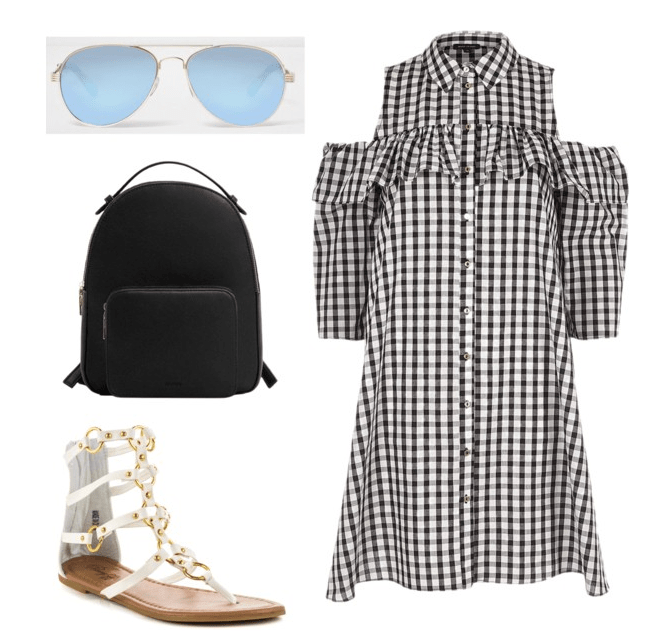 Products: Dress – River Island, Sunglasses – River Island, Backpack – Mango, Sandals – heels.com
For our final look, let's explore Wilde's one and only novel, The Picture of Dorian Gray. The book follows Dorian Gray, a young man who is taken down the wrong path and falls into drugs and decay while forever remaining young, thanks to an enchanted portrait that ages in his place. The novel is known as a classic for a reason, and I highly recommend it.
Spring is here, and we gotta be ready for it! Let's get a head start with this beautiful gingham dress that you can dress up or dress down. For a day outside, pair it with these trendy sunglasses and strappy sandals. Take all your essentials and more in this wonderful and convenient backpack.
Final Thoughts
Although Oscar Wilde and aestheticism are not often seen as relating to today's modern age, they're more relevant than you'd think. No matter where you stand on aestheticism, Oscar Wilde is a legend of English literature, and should be known for his appreciation of fashion, too!
So what did you think? Which outfit was your favorite? Have you read anything by Oscar Wilde? What do you think of aestheticism? What author would you like to see fashion inspiration from next? Let us know in the comments below!