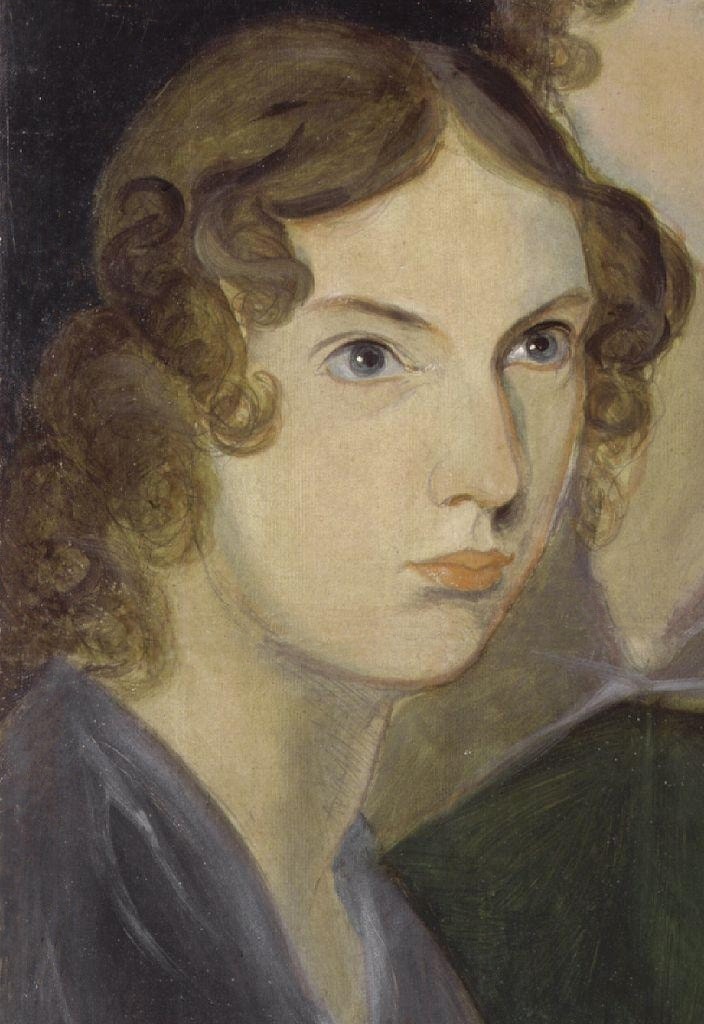 Every great writer has a unique style and core themes that carry on throughout their entire body of work. This series is about taking those things and channeling them into fashion inspiration. Today's literary inspiration is Anne Brontë.
What do you normally think of when you hear the name Brontë? If you're like most, your mind probably jumps to Emily Brontë's passionate novel Wuthering Heights, or Charlotte Brontë's dramatic Jane Eyre. Oftentimes Anne is the forgotten Brontë sister, which is a shame, because her work is as noteworthy and groundbreaking as her sisters'.
Although Anne died at the young age of 29, she put out an impressive body of work. She wrote two novels and co-wrote a book of poetry with her sisters. Brontë explored controversial themes in her work, like alcoholism, the oppression of women, and abusive marriages.
While Anne's novels covered serious and often uncomfortable topics, there is still inspiration to be taken from her work, both in style and in life. Below, we'll take style inspiration from Anne's body of work:
Agnes Grey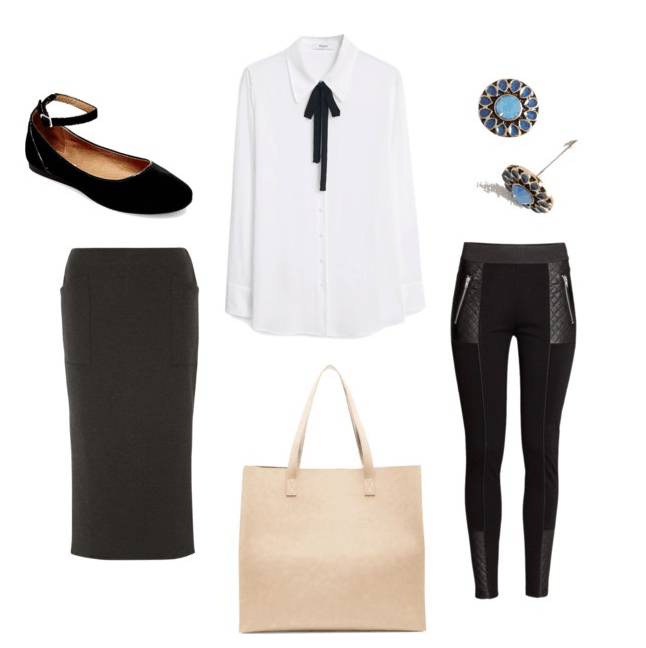 Products: Top, Skirt, Leggings, Flats, Tote, Earrings
Brontë's first and most well-received novel was Agnes Grey, which is known for its fantastic prose and focus on the circumstances of governesses. Brontë herself worked as a governess and faced many of the challenges depicted in the work.
The novel's titular character is a woman from a financially strained family. Agnes is determined to make her own way in the world, both to help her parents and secure her future, so she finds work as a governess. Her job is thankless as she encounters unruly children, spoiled teenagers, and abusive parents, but she perseveres.
Take inspiration from Agnes's career woman persona by pairing a nice blouse with a simple pencil skirt, unless you're running after kids like Agnes, in which case ditch the skirt for some fancy but comfortable jersey leggings. Keep it simple with a sensible flat shoe, a tote to carry your work essentials, and some earrings for sparkle.
Helen Graham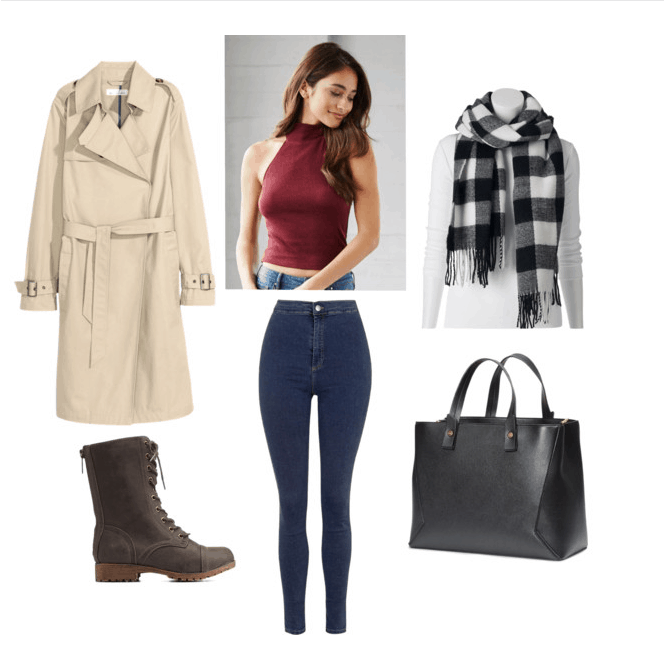 Products: Top, Jeans, Trench, Boots, Scarf, Bag
The controversial The Tenant of Wildfell Hall is Brontë's second and last novel.
In the story, the farmer Gilbert Markham becomes enthralled with a widow who has just arrived in his small village. The woman, Helen Graham, is wary of and closed off from the community due to her mysterious past. It turns out she has a secret – one that scandalized the literary world of Brontë's time. (No spoilers here; read the book!) The story was so controversial that when Anne died, her sister Charlotte suppressed a reprint of the book to protect her sister's reputation.
To get inspiration from Brontë's strong character Helen Graham, start with trendy basics: a cropped sleeveless turtleneck and some high-waisted jeans. Next, get a bag big enough to hold all of your art supplies (Helen makes her living from painting) and a blanket scarf to ward off the Yorkshire winter, something Anne Brontë knew well. Top it all off with a mysterious trench coat and some combat boots to ground the outfit.
Helen Huntingdon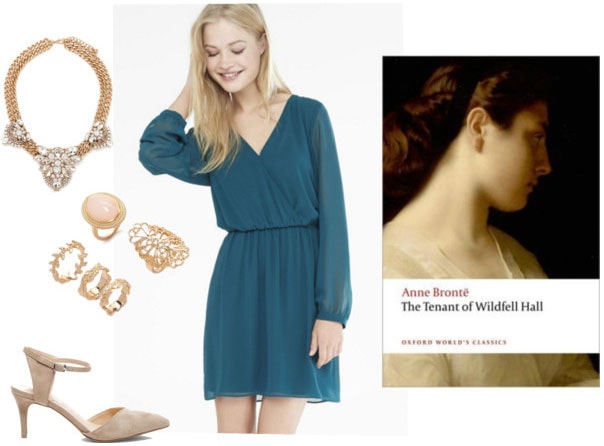 Products: Dress, Necklace, Rings, Heels, Book
Life before Wildfell Hall was extremely unhappy for Helen. Her marriage to Arthur Huntingdon was a mistake from the start, but as time went on, he became increasingly abusive and out of control. Helen's response to Arthur's abuse – and her subsequent triumph in life – is what gave this book its notoriety.
For this outfit based on Helen's time before Wildfell Hall and Gilbert Markham, go with a chiffon dress and adorn it with statement jewelry. But keep it simple with a small heel and a good book to curl up with.
Final Thoughts
Anne Brontë is not only a member of a powerful literary family, but a great author in her own right and a champion for women in literature. She wrote about women in bad situations who overcame their circumstances and fought for better treatment. I could her novels over and over again, and I would recommend her work to anyone.
I'm so honored and excited to be writing for College Fashion this year and I can't wait to hear your thoughts on this new column! So, what do you think of Author-Inspired Fashion? Which authors would you like to see featured here? Please leave your thoughts in the comment section below!