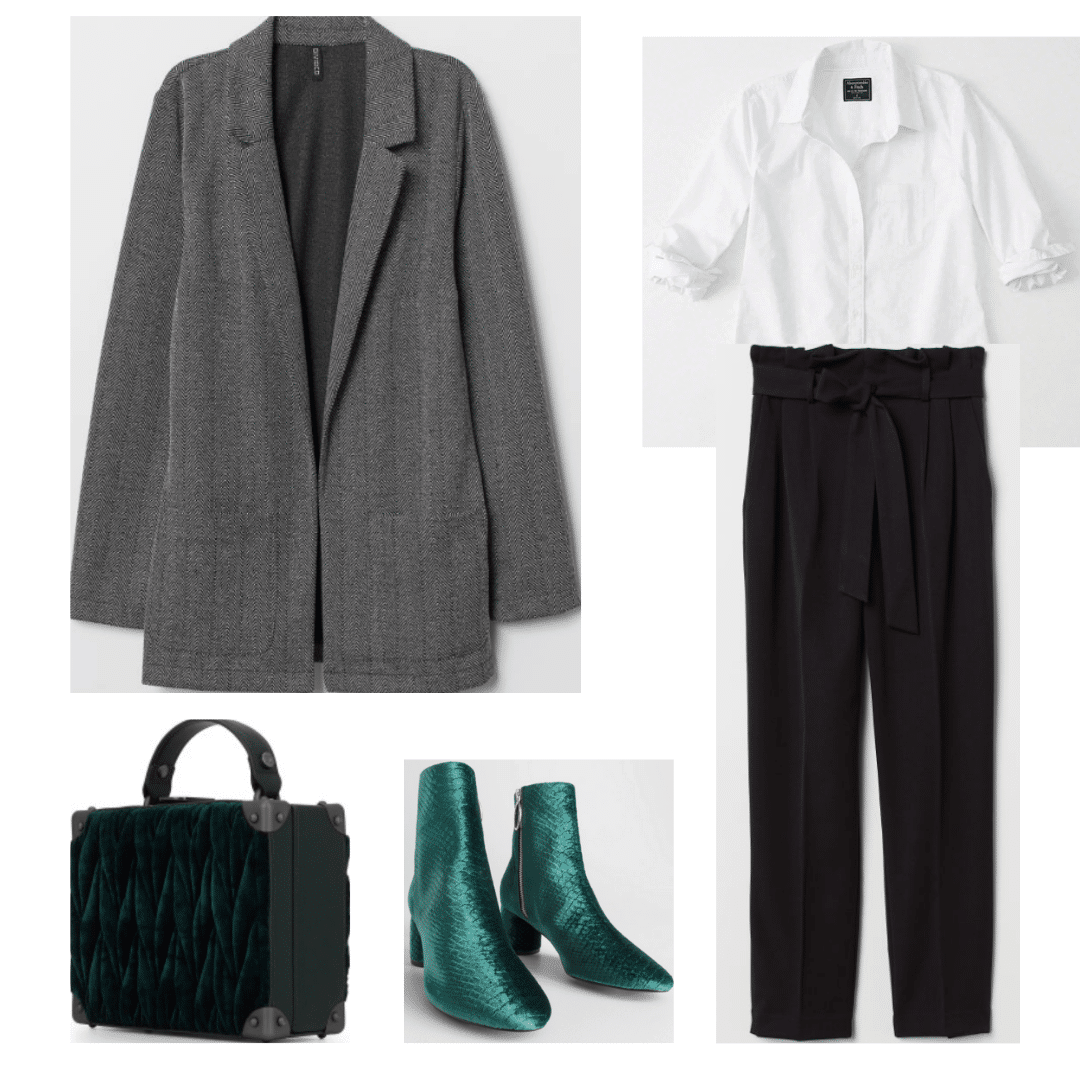 Over the past few weeks we've been getting fashion inspo from superheroes on screen. Earlier we covered The Flash and Supergirl. For this week's Heroic Styles feature, I'm drawing inspiration from the hero that started it all, The Emerald Archer, Green Arrow.
About Arrow
Following the end of Smallville, in 2012 The CW greenlit a show based on DC Comics' character The Green Arrow to fill the comic book hole in their programming. The show premiered in fall of the same year under the name Arrow and became a huge success. It is thanks to this show that we have The Flash, Supergirl and other comic book based TV series today.
If you haven't seen the show, here's the rundown: Billionaire playboy Oliver Queen, played by Stephen Amell, goes missing and is presumed dead after his family's yacht sinks. Five years later, he is found on an island and returns to Starling City. After his return, he becomes an arched vigilante, The Hood, working to right his family's wrongs and save his city.
Oliver's Style on Arrow
Arrow has had its up and downs in regards to quality, but Oliver has never been anything other than badass. He's gone through hell and he's still standing, which is incredibly inspiring.
Oliver's style is extremely simple and practical, yet very sharp and elegant. He rarely uses bright colors (his suit is a very, very dark shade of green) and he favors grey, black and white for his civilian clothes. He usually wears button-up shirts, slacks, leather jackets, and pea coats.
Outfit #1: After five years in hell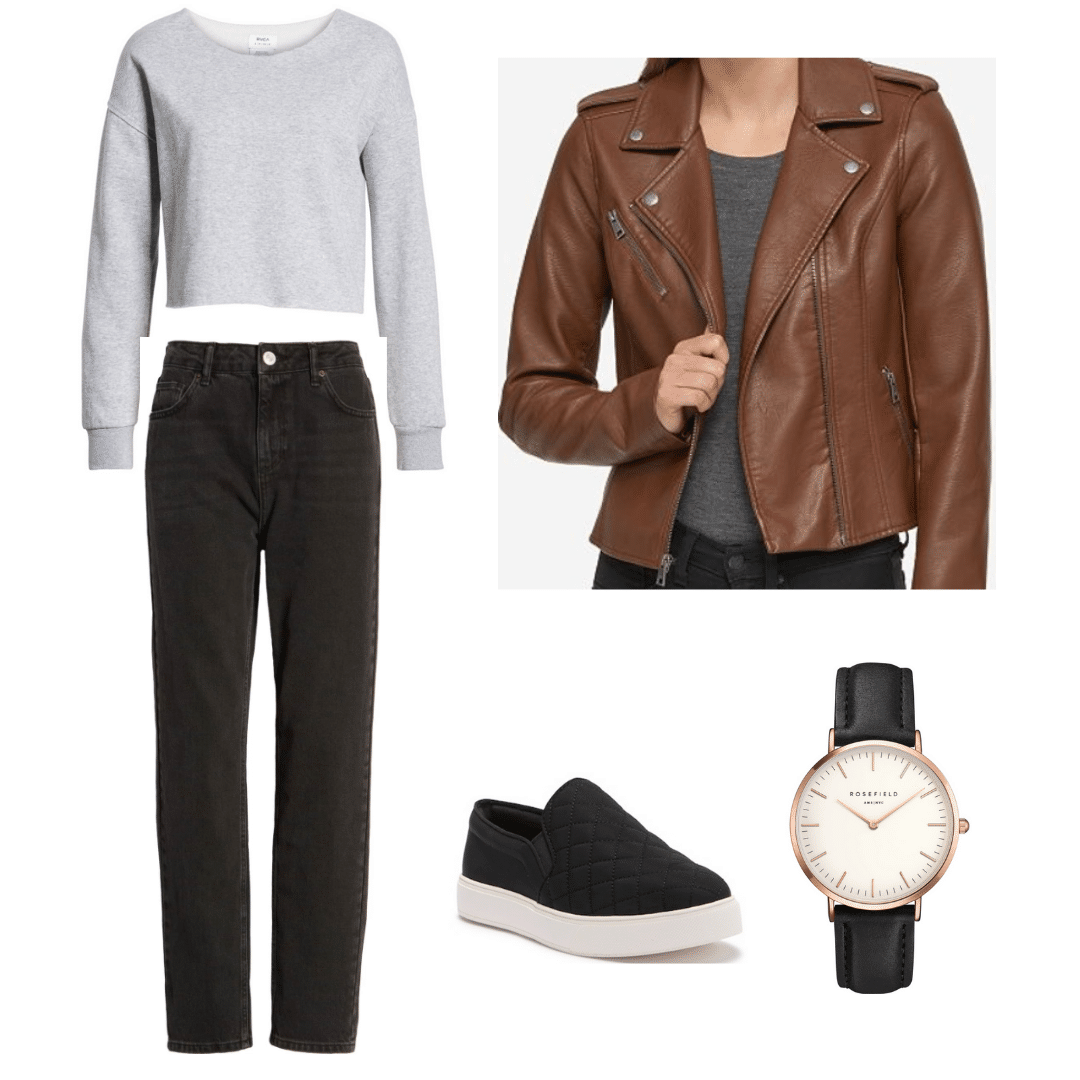 Products: Sweatshirt – Nordstrom, Jeans – Nordstrom, Jacket – Macy's, Sneakers – Aldo, Watch – Nordstrom
This first ensemble is based on Oliver's casual outfits throughout the series. He loves leather jackets, simple shirts, and jeans, all in neutral colors.
The base of the outfit is a grey sweatshirt and a pair of black mom jeans. The sweatshirt is cropped to balance the looseness of the jeans and to avoid a frumpy feel. Oliver usually wears black lace-up dress shoes or brown boots, but to make the outfit more casual swap the formal shoes for a pair of slip-on black sneakers. The brown jacket adds a bit of warmth and color to an otherwise cool-toned outfit. The watch draws inspiration from Oliver's rich boy upbringing and gives the outfit a little bit of casual elegance.
Outfit #2: By day, I lead Star City as its mayor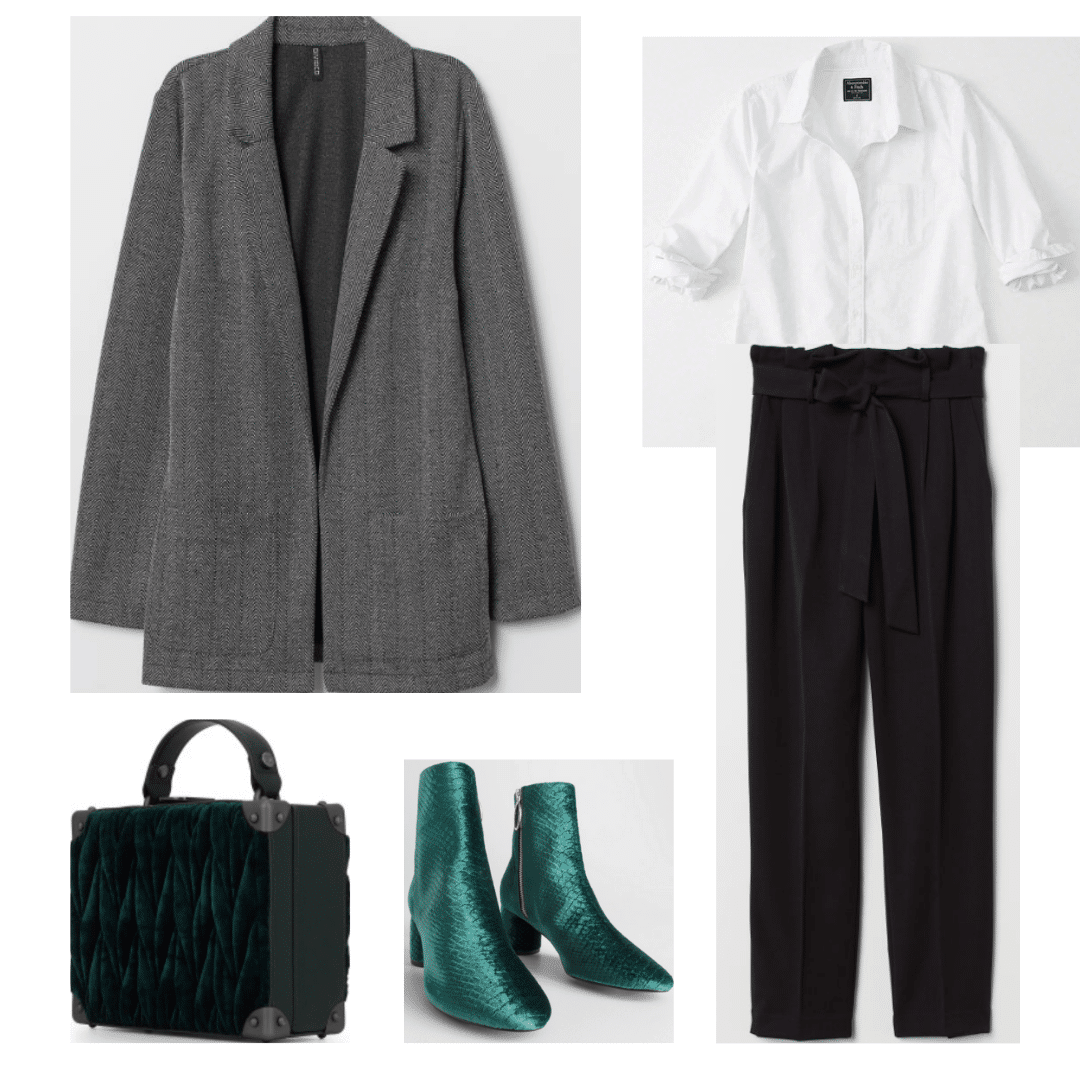 Products: Blazer – H&M, Shirt – Abercrombie & Fitch, Pants – H&M, Purse – Sam Edelman, Boots – & Other Stories
In seasons five and six, Oliver is the mayor of his city and starts dressing accordingly. Suits, ties, dress shoes and button up shirts comprise his uniform during those seasons.
This second outfit is inspired by that time in Oliver's life but with a feminine, modern twist to it. Instead of a suit, I opted for a long boyfriend blazer paired with a white button-up shirt tucked into black paper-bag waist pants. Pants like these are great, because they look incredibly put together and are super comfortable at the same time. The velvet snakeskin boots make the outfit trendy and give it a pop of color. The green velvet on the purse ties in the boots with the rest of the outfit.
Outfit #3 The Green Arrow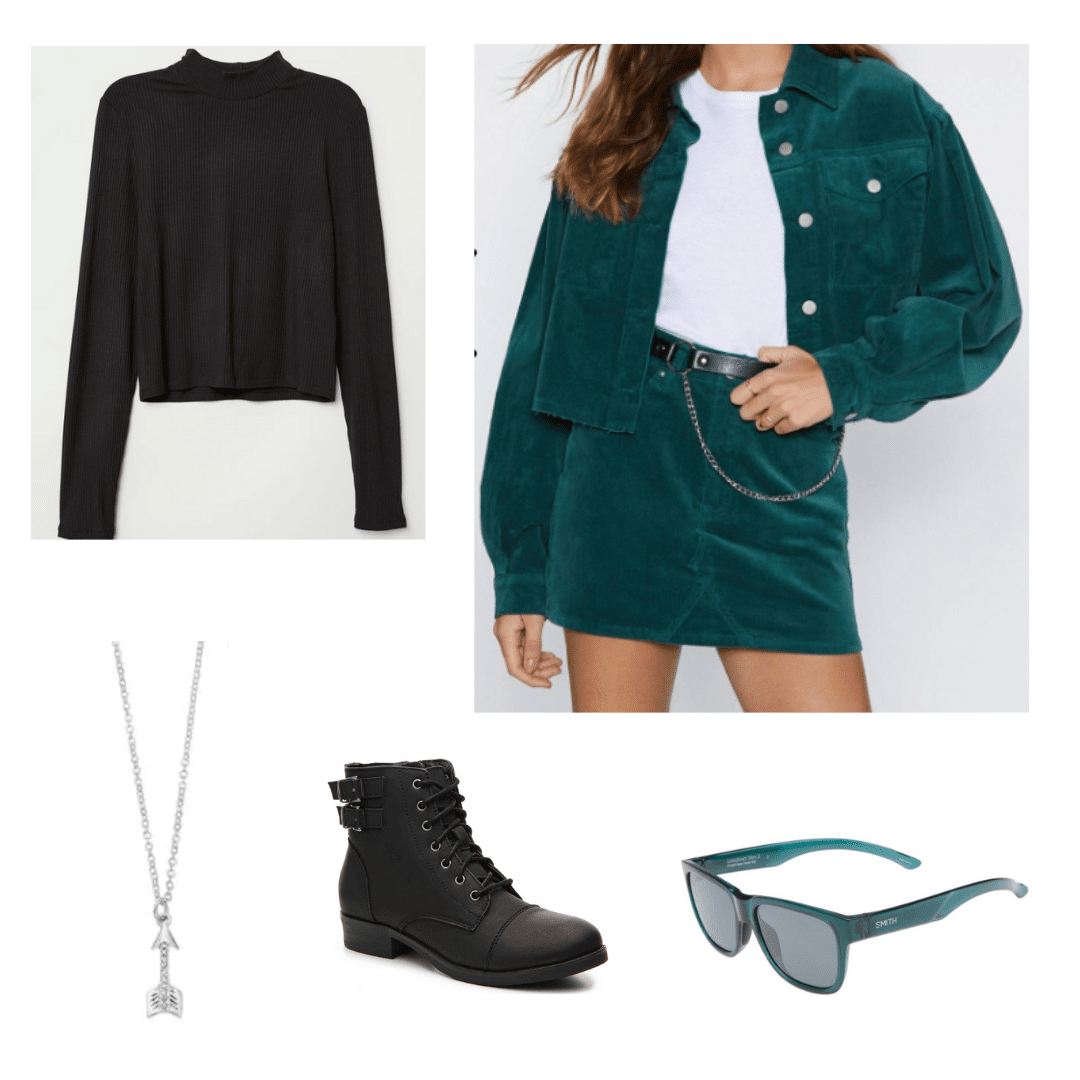 Products: Jacket – Nasty Gal, Skirt – Nasty Gal, Shirt – H&M, Boots – Steve Madden, Necklace – Kohl's, Sunglasses – Nordstrom
Oliver's Arrow suit has changed at least once each season and sometimes twice within a season: he started out with a cotton hood, then it was a leather suit, he's had it with sleeves and without them, and there have been very slight variations in color.
This third outfit is inspired by the idea of his suit in general, since there have been so many versions of it. To get its vibe, I opted for a coordinated outfit: the jacket and skirt are both green corduroy to emulate Oliver's Arrow suit, while the top breaks up all the green and keeps the outfit balanced. The combat boots are similar to various pairs Oliver uses throughout the series and are comfortable and practical. The arrow necklace is a nod to his hero identity and weapon of choice. Finally, since we can't actually wear a mask to class (no matter how little sleep we've gotten), I opted for a pair of green framed sunglasses.
What do you think?
Have you guys seen Arrow? Did you like these outfits? Which one would you wear? Do you want to see a post on any particular hero or heroine? Let us know in the comments!