Eureka Seven, a cult-classic sci-fi/mech anime from the mid-aughties, is another one of those animes that will always have a place in 14-year-old me's heart. Between the stellar music, excellent storyline, and numerous references to music, literature, and pop-culture, there's something in this anime for everyone, even those who are new to the genre.
It might not be the first anime that pops into your head when you're looking for some out-of-the-box fashion inspo, but trust – this one is as full of fun, futuristic fashion as it is compelling characters and surprising plot twists. The best news is, Eureka Seven is now on Netflix, so binge watch and chill away!
Eureka Seven Crash Course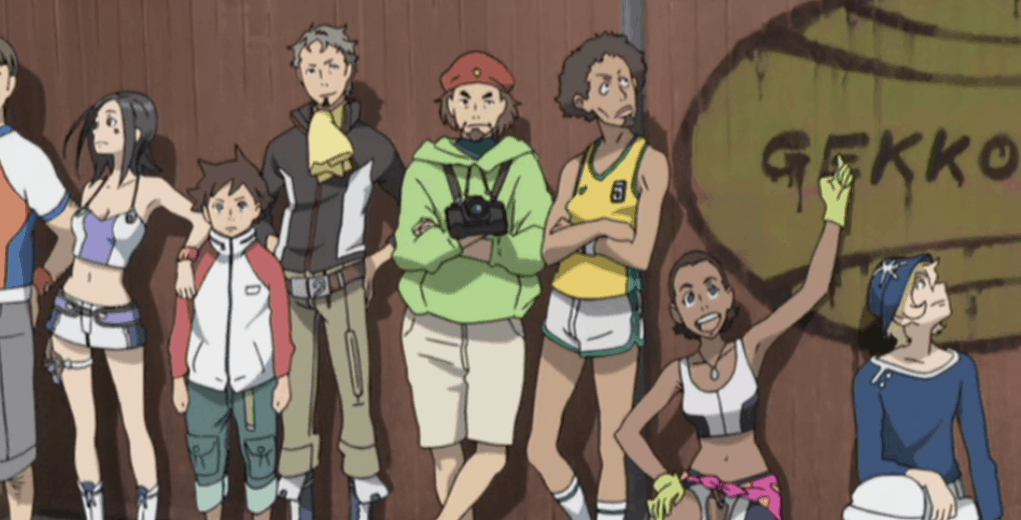 Millenia from now, an invasive and sentient alien species called the Scub Coral has merged with the surface of the earth. After a return from a thousand year exile into space, humanity is recolonizing the planet and attempting to live with the Scub Coral.
One of those humans is Renton Thurston, the son of a much-worshipped war hero, who is obsessed with a renegade crew of lifters (air-surfers) known as the Gekkostate. When a mysterious girl crashes her lifting mech into Renton's home, and the head of the Gekkostate appears on his doorstep, Renton must either choose between his peaceful but unexciting life with his family, or the adventure of a lifetime with the Gekkostate.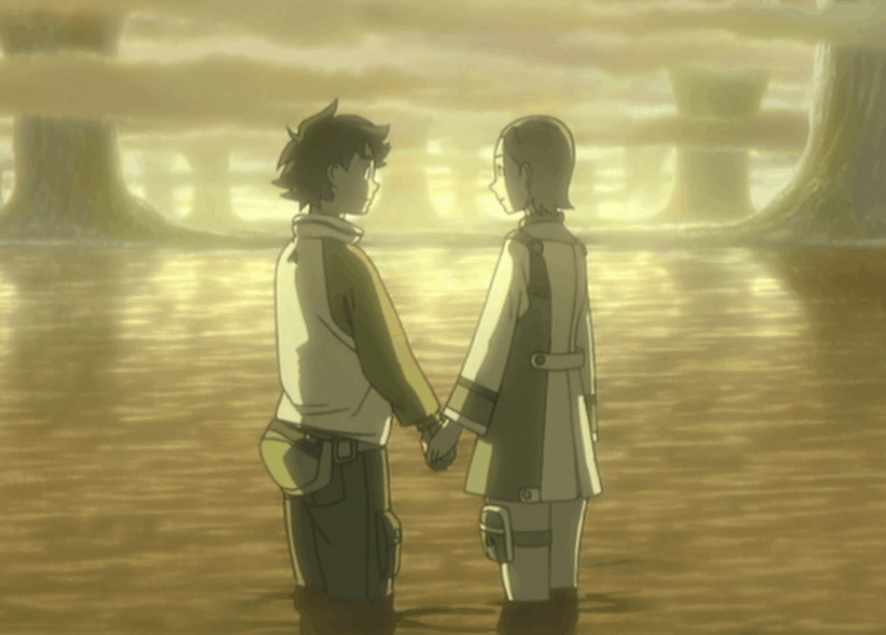 Eureka Seven may seem like your typical coming-of-age anime with sci-fi elements on its surface, but this anime tackles a number of delicate themes, from racism and religion to identity and idealism to government and the environment, using a complex and mystifying world and a host of complex and compelling characters.
Eureka Seven Fashion Inspiration
Renton Thurston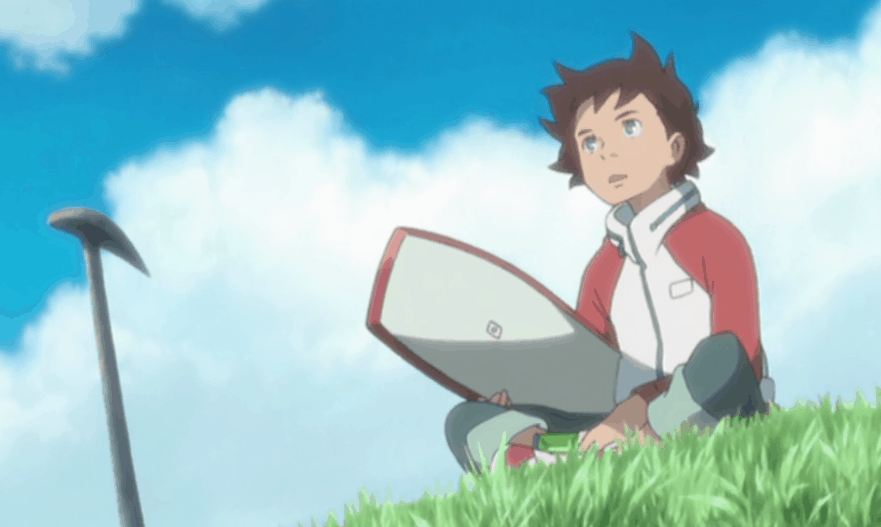 The protagonist of Eureka Seven, 14-year-old Renton Thurston, is an average teenage boy who believes his life sucks at the beginning of the series because nothing ever happens in the small city where he lives. Over the course of the anime, Renton learns many lessons about love, identity, and the nature of people that allow him to accept the sometimes-painful truths he learns from the members of the Gekkostate.
Fun fact: the creators of the anime named him after both the main character in the film "Trainspotting" and Thurston Moore, the lead singer of the band Sonic Youth.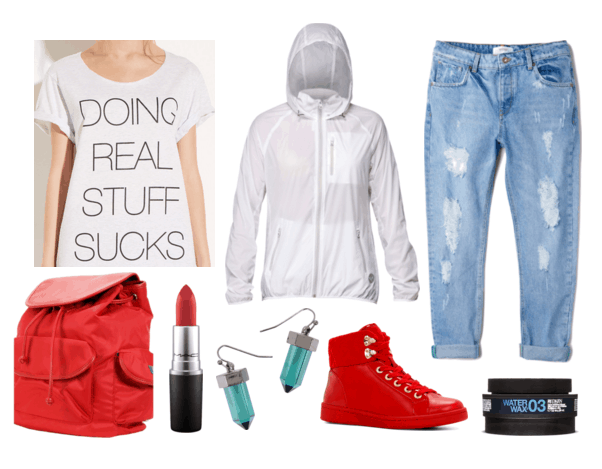 Products: Shirt, Windbreaker, Jeans, Backpack, Lipstick (in Russian Red), Earrings, Shoes, Pomade
Renton's style is familiar to anyone who's ever spent time around a 14-year-old boy. He is rarely seen without sneakers, jeans, and a hoodie.
To rock an updated look inspired by Renton, swap out the hoodie for a sleek white windbreaker for a trendy althleisure vibe and a statement tee for some sass. Lipstick, a pair of cool kicks, and a punchy backpack provide some color, while ripped boyfriend jeans supply the cool. If you're rocking a crop or pixie cut, finish the look with some pomade to get Renton's mussed spikes.
Eureka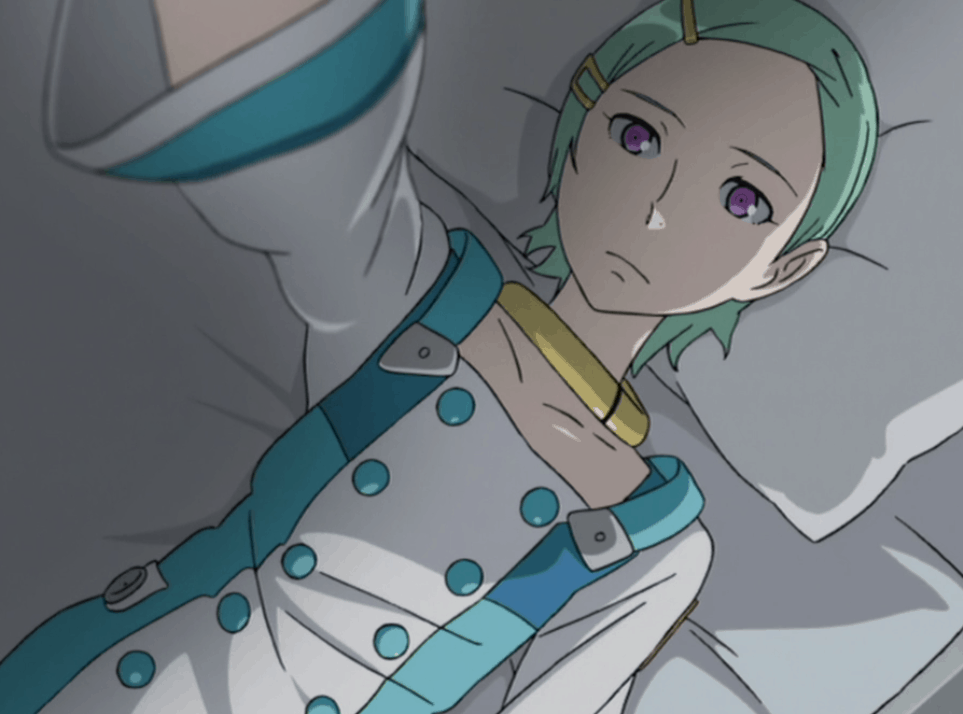 Eureka is the mysterious girl who crashes into Renton's house at the beginning of the series, and the character for which the series is named. Eureka is the wunderkind pilot of the Nirvash, an LFO mech with mysterious powers, and everyone on the Gekkostate is extremely protective of her.
Eureka is initially moody, aloof, and strange, but she is kind-hearted and intelligent, with a fierce will that often gets her into trouble. Over the course of the series, she and Renton grow very close.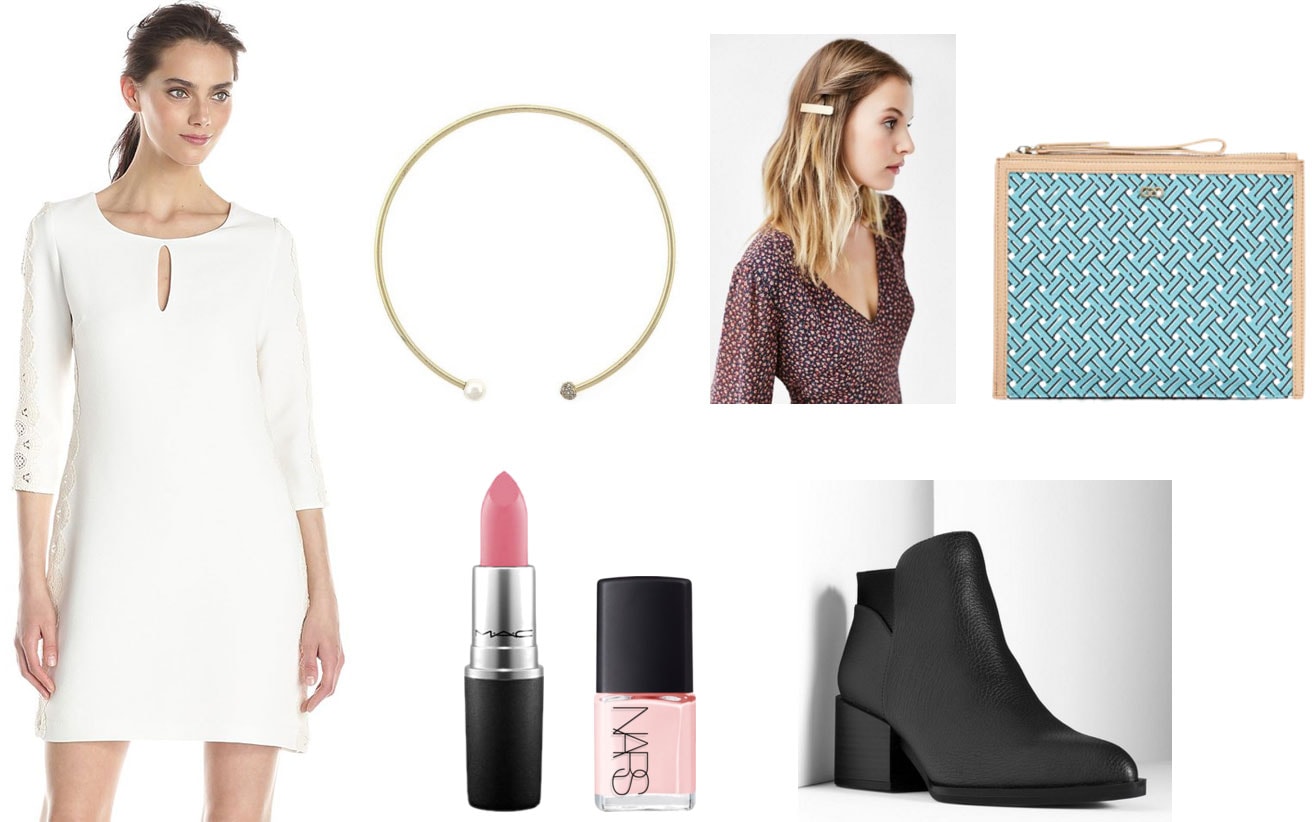 Products: Dress, Collar, Bobby pin, Bag, Nail polish, Lipstick (in Pink Plaid), Booties
Eureka's style is modest and no-nonsense (as to be expected from a girl who's got more important things to do, like pilot a mech or save the world) but girl knows how to get dressed.
For a minimalist but futuristic look inspired by Eureka, pair a white shift dress with a pair of pointy-toed black boots for a classic but trendy look, then add a bag in a surprising color combo for an unexpected and fun element. A shocking pink lip is reminiscent of Eureka's distinctive pink eyes, while a collar necklace and gold hair accessory nod to the futuristic bling Eureka regularly rocks.
Holland Novak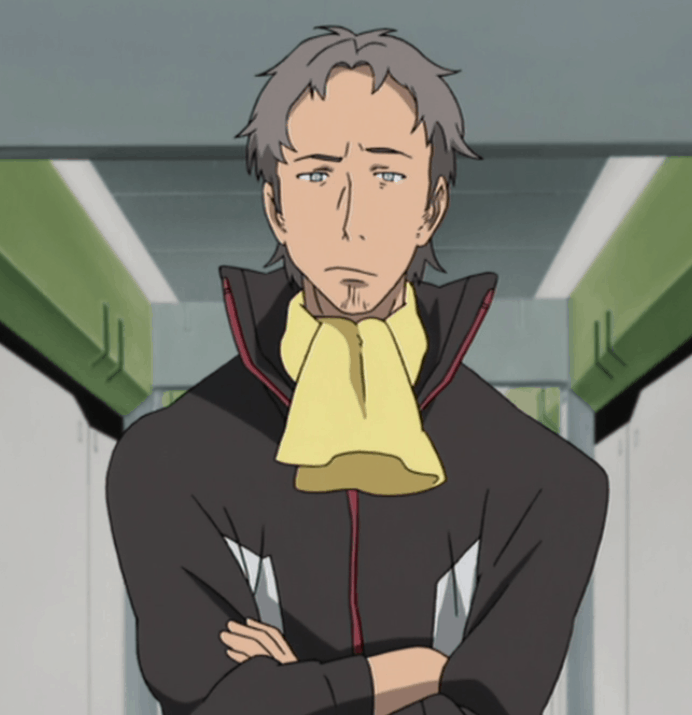 Holland Novak is the stubborn and hot-headed Captain of the Gekkostate. Like many members of the Gekkostate, Holland went AWOL from the military to protect Eureka. Renton looked up to Holland before he joined the Gekkostate, but they frequently clash during his tenure when Renton learns Holland is not the hero he thought he was.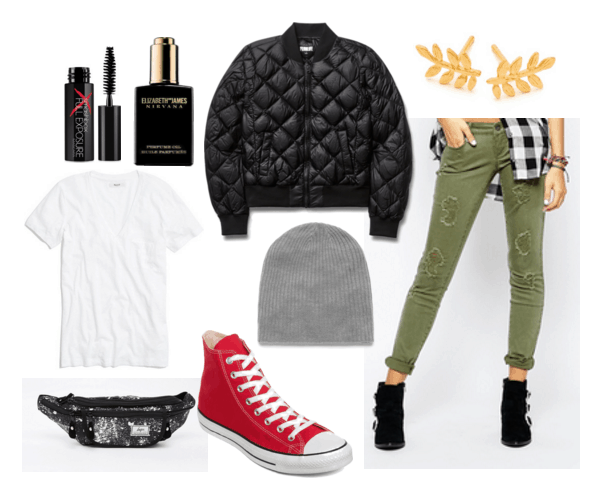 Products: Mascara, Perfume, Jacket, Earrings, T-shirt, Beanie, Jeans, Fanny pack, Sneakers
For an outfit inspired by Holland's bad-boy getup, pair a puffy bomber jacket with a pair of ripped green jeans, red Converse sneakers, and a white v-neck tee. A ribbed hoodie adds an edgy, urban touch, while a trendy fanny pack adds a fun vibe.
Blingy gold jewelry (a reference to the Golden Bough by Sir James George Frazer, a book that Holland is often seen reading throughout the series), a luxe perfume, and big, bold lashes add subtle touches of femininity to this tough, urban look.
Talho Yuki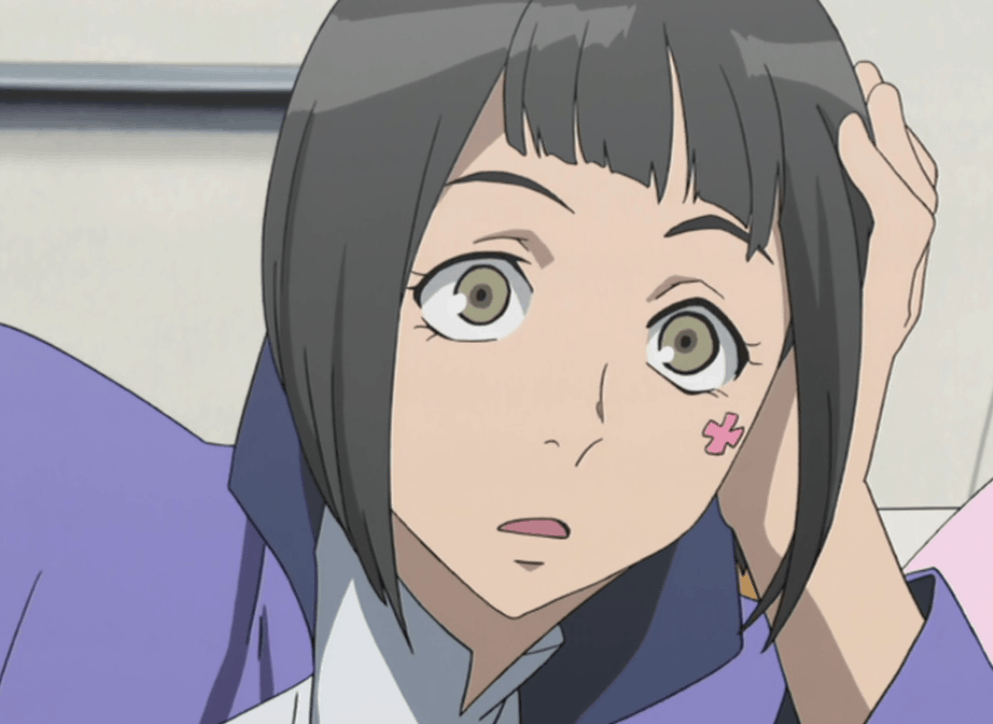 Talho is the playful but irritable pilot of the Gekkostate and second in command to Holland. She is also Holland's girlfriend. She is slightly jealous of Eureka for all the attention she receives from Holland, and she develops a sisterly bond with Renton that often involves pranks and teasing.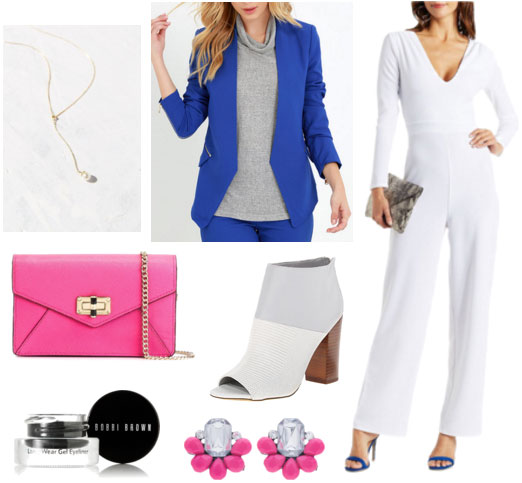 Products: Lariat, Blazer, Jumpsuit, Bag, Booties, Eyeliner, Earrings
At first Talho's style is extremely revealing and provocative, but over the course of the series she develops a more sophisticated (but still sexy) style.
For a crazy, sexy, cool look like Talho's, wear an uber-trendy white jumpsuit with a pair of pointy-toed white booties and a cobalt blue blazer. Pops of pink bring a bit of feminine fun to this look and nod to Talho's flower tattoo, while a gold lariat brings the bling. Finish this look with a killer cat eye.
Anemone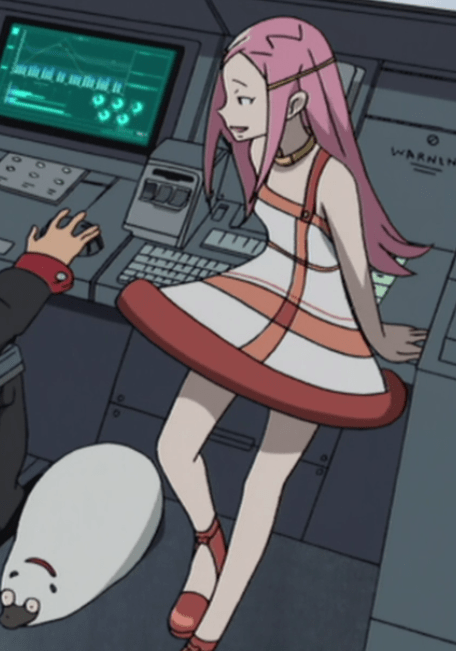 Anemone is a child soldier for the government and the pilot of a rival mech called theEND with the specific mission to destroy the Gekkostate, Nirvash, and Eureka. The subject of horrific experiments that attempted to create humans with scub coral traits, Anemone is violent, manipulative, and, at times, insane, requiring massive amounts of medication for her condition to stay stable. Her spoiled and bloodthirsty behavior hides a broken girl who has experienced great loss in her short life.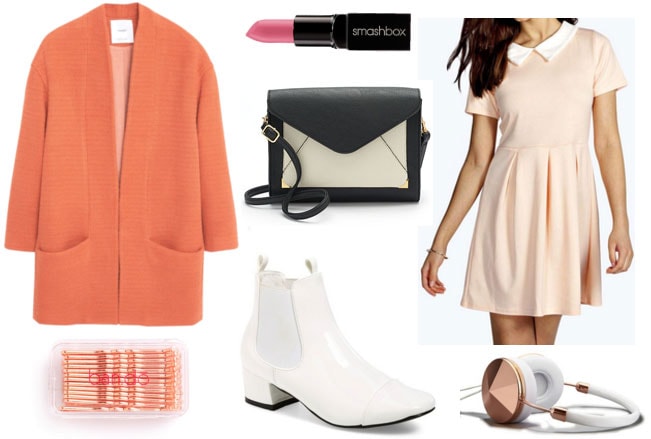 Products: Jacket, Lipstick, Dress, Bag, Bobby pins, Booties, Headphones
Like her counterpart, Eureka, Anemone is stylish to a fault, preferring feminine colors, flouncy fabrics, and structured silhouettes. Her signature dress is reminiscent of '60s mod styles, so for her look I've included a sweet peter-pan collared dress paired with a graphic black-and-white bag, white booties, and a tangerine-colored coat. Add a blingy pair of headphones, a bunch of rose-gold bobby pins, and a shocking pink lip for an ultra-feminine outfit.
What do you think?
Are you a fan of Eureka Seven? Would you wear any of these looks? Are there any animes you draw style inspo from? Let me know in the comments below!