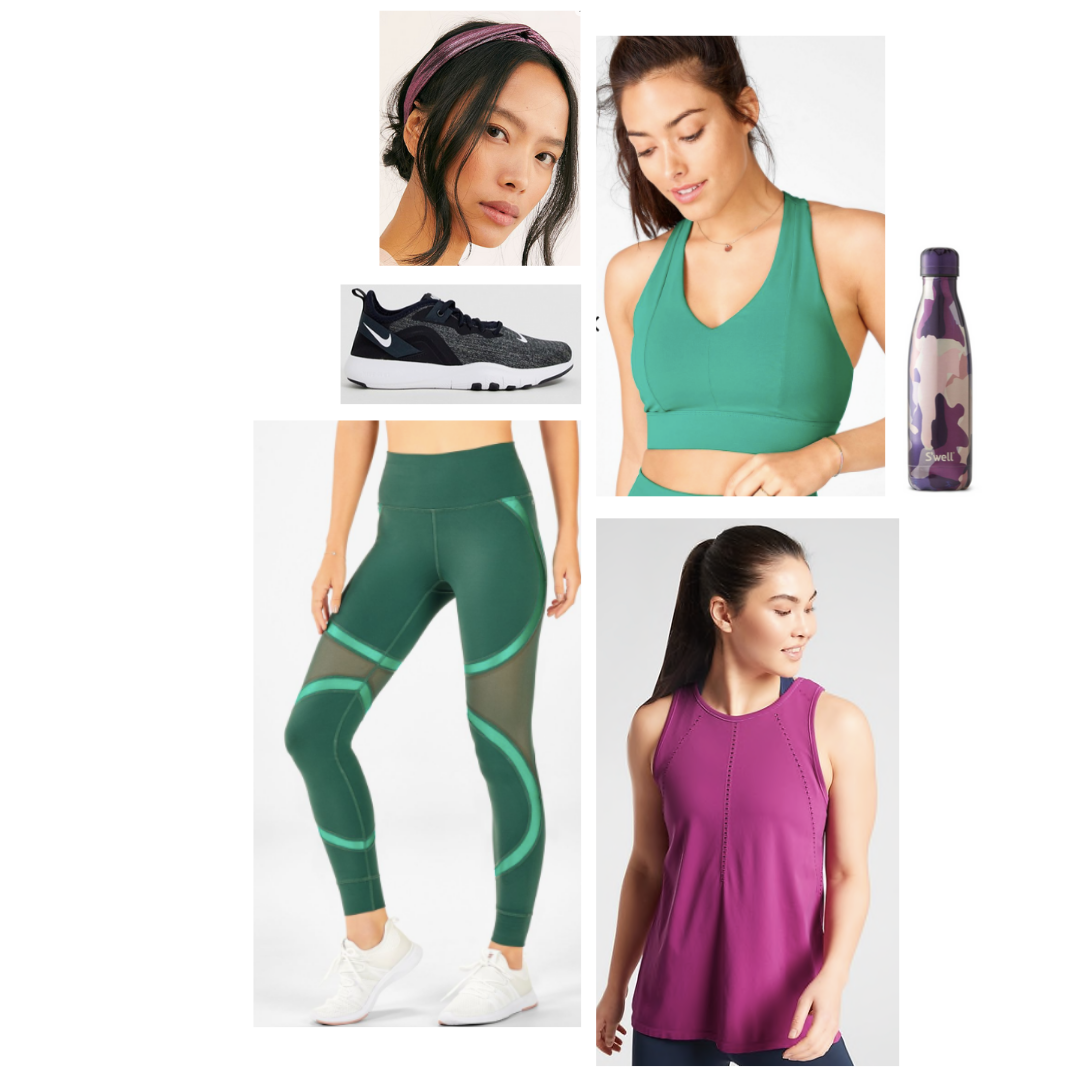 Are you feeling bored while stuck at home for yet another month? Fear not; we have a solution.
Take some inspiration from your badass Marvel leading ladies and get active! If you missed Part One, we paired Scarlet Witch, Black Widow, and Captain Marvel with matching activewear outfits to get you motivated.
This week, we will be focusing on the female characters from Guardians of the Galaxy. In addition to outfit ideas, we will also provide workout recommendations that will make you feel like you are ready to take on Thanos yourself!
Keep scrolling to discover outfits fit for kicking booty and protecting your own galaxy.
Nebula
At Home Workout: Circuit Training
People to Follow: Mary Lynn
Nebula is a compelling character. She begins as a fierce villain and ends up a reluctant hero. It's in her DNA to never stops fighting until she has accomplished her goals.
If Nebula was stuck in quarantine, she would be doing circuit training to build her strength and endurance. There's no doubt that she would be using this time to build her abilities to take on anything that comes her way.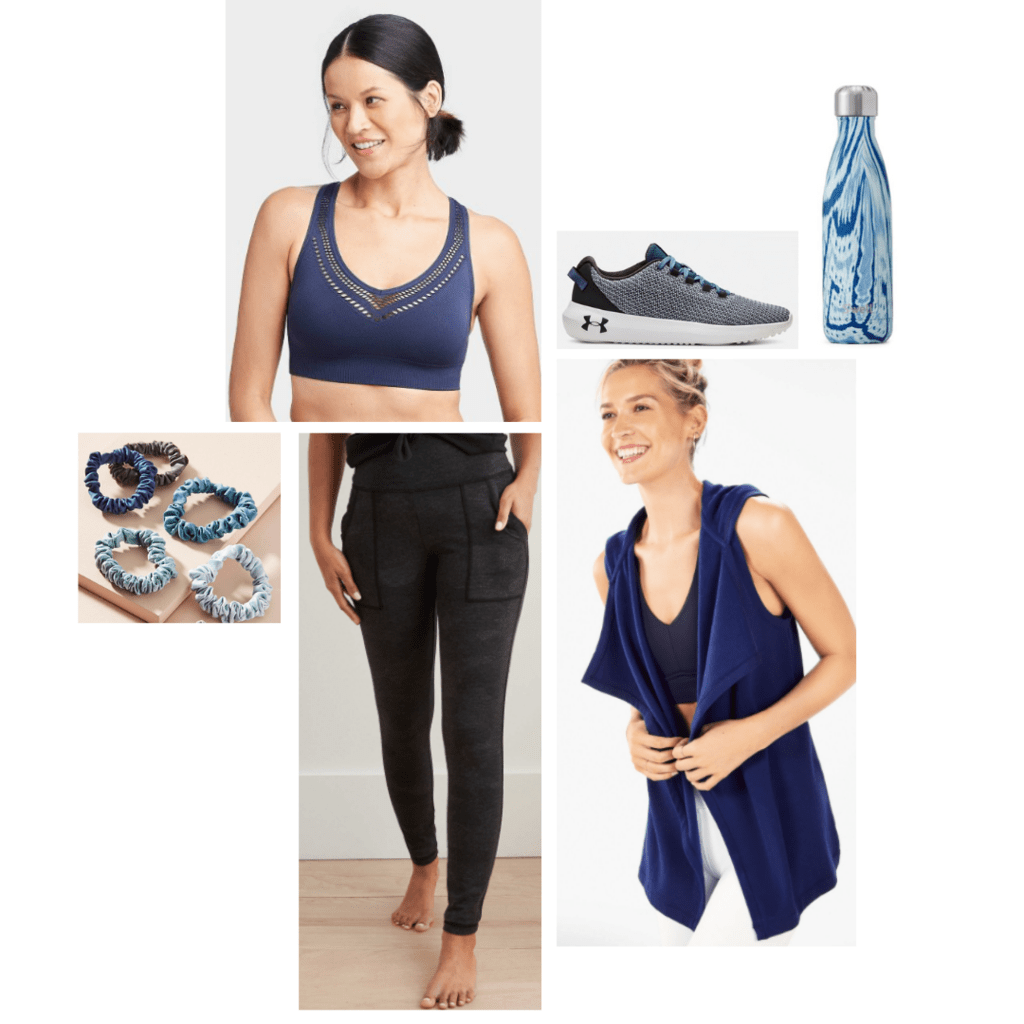 Product Information: Sports Bra – Target, Leggings – Aerie, Vest – Fabletics, Shoes – Under Armour, Water Bottle – S'well, Hair Ties – Anthropologie
A Nebula-inspired activewear look should have blue elements to it… after all, her skin is blue! For this look, begin with a mesh sports bra and vest to throw on top. A pair of dark grey camo leggings keep you battle-ready.
A pair of Under Armour sneakers are key, because you'll probably be doing a bit of running. Of course, a few blue hair ties are also a nice addition to pull back your hair, as well as a cute water bottle.
Gamora
At Home Workout: Pilates or cardio
Person to Follow: Lindsey Rae and Shohreh Davoodi
When I think of kickass female characters, I always think of Gamora. She is a fighting machine with a heart of gold. As a member of the Guardians of the Galaxy, she often acts as the voice of reason and is the most strategic of the members.
To balance her fighting skills and her leadership mentality, I could see her combining pilates with cardio training to give her the results she's looking for. With a combination of these workouts, one can build endurance and strength while also calming the mind and the soul.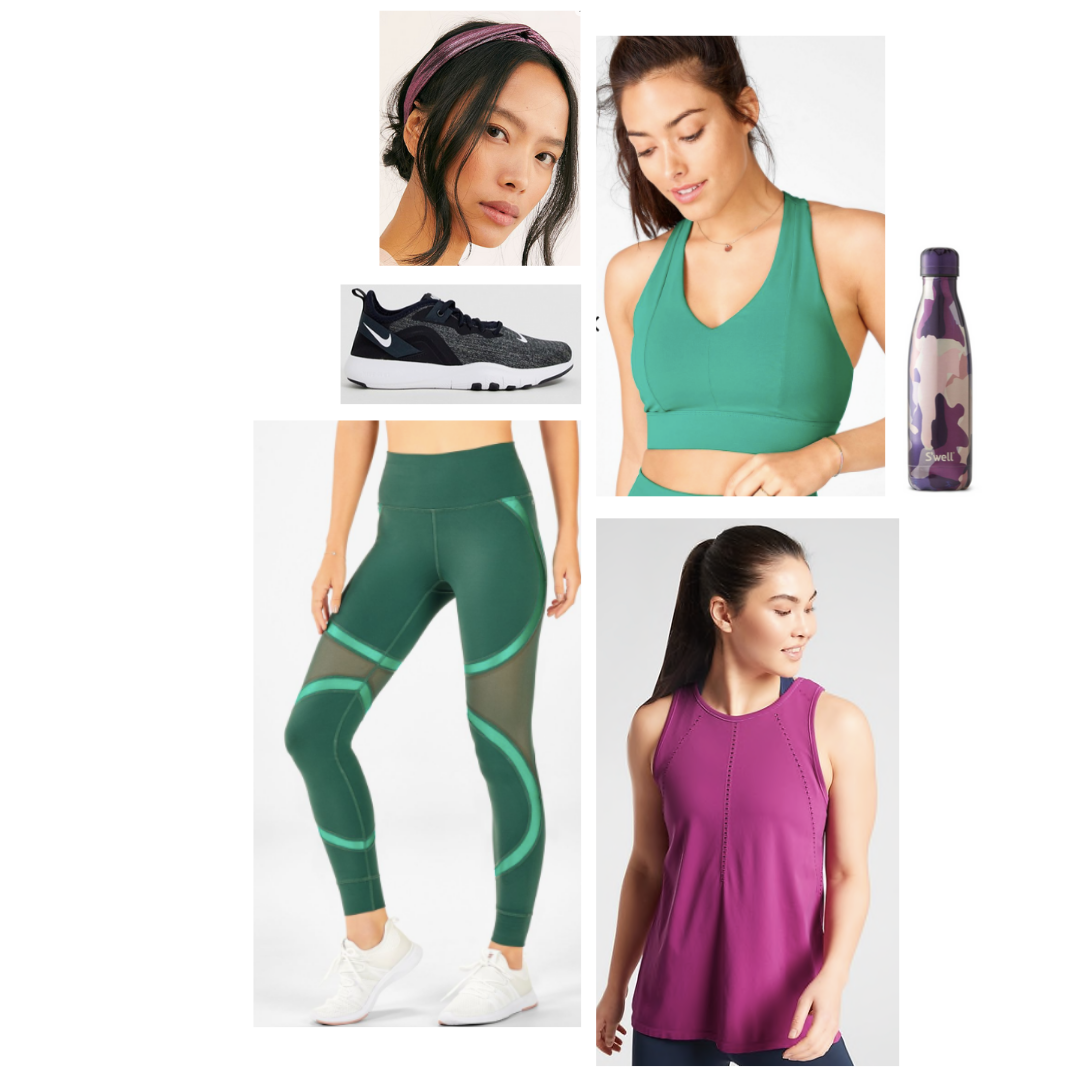 Product Information: Leggings – Fabletics, Sports Bra – Fabletics, Tank – Athleta, Sneakers – ASOS, Water Bottle – S'well, Headband – Free People
When it comes to Gamora's look, start with a green, long-line sports bra and funky leggings. Add a magenta tank or tee to make the outfit more colorful.
Why not slip on a metallic purple headband? After all, this is a look inspired by aliens. Choose a funky water bottle to add to your look to make you feel even more awesome.
Mantis
At Home Workout: Yoga
Person to Follow: Dr. Chelsea Jackson Roberts
Mantis is truly a delightful character. Her calming nature and abilities to soothe the mind, which makes me think of doing yoga.
Yoga is a great way to honor everything happening in your world; the good, the bad, and the ugly. Yoga can help you learn about yourself and relax your mind.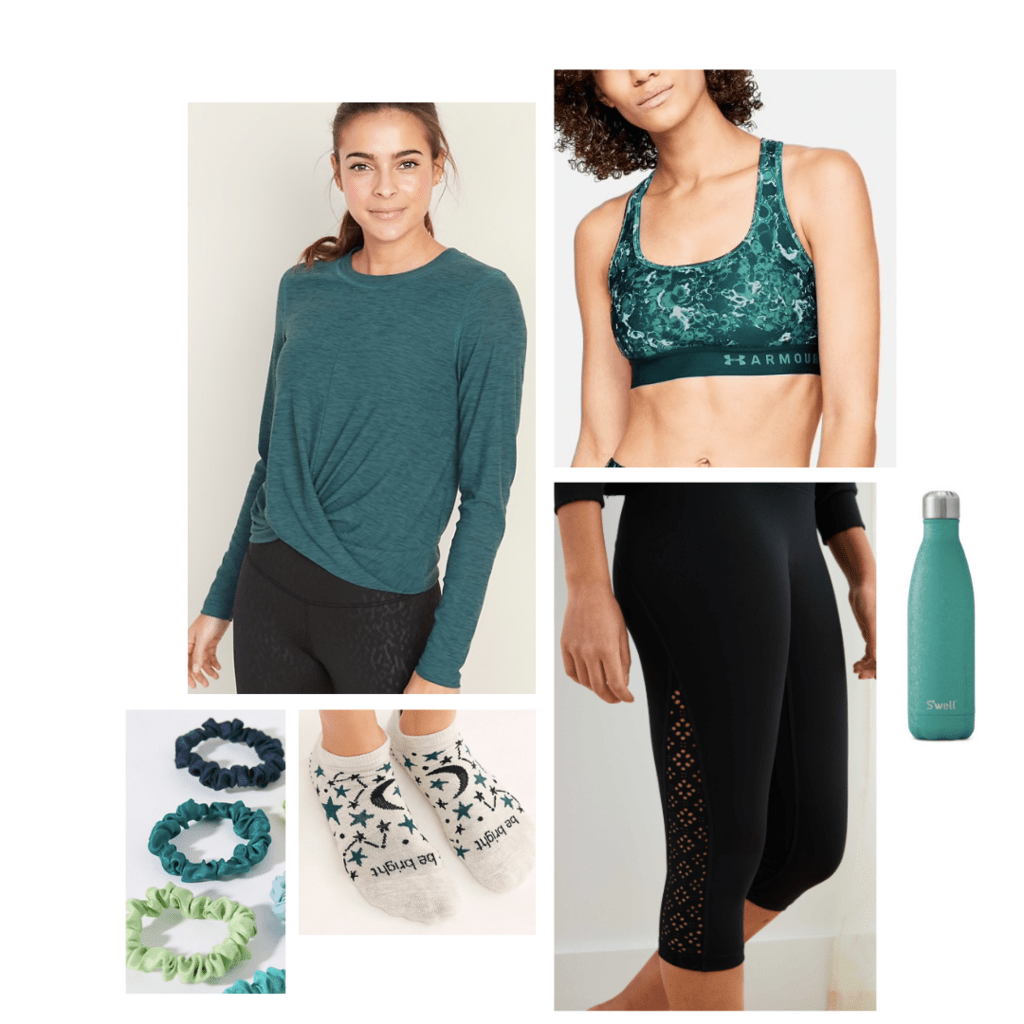 Product Information: Leggings – Aerie, Sports Bra – Under Armour, Top – Old Navy, Socks – Free People, Water Bottle – S'well, Hair Ties – Anthropologie
For Mantis's look, a patterned, green sports bra is a must have. Pair it with capri leggings and a long-sleeve top to give you something comfy to relax in.
To make the look extra laid-back, opt for fun socks instead of sneakers. Green hair ties and a water bottle are also great additions and practical as well.
What do you think of these activewear looks?
Which activewear set was your favorite? Would you like to see more superhero inspired posts? Let us know in the comments.