Some of the first A Week in Her Style posts from last winter featured the super famous Jenner sisters. However, we wanted to revisit them as these two have completely transformed in the past year. Kendall is making major moves in the modeling industry, landing a spot in the Victoria Secret Fashion Show. Kylie turned 18 and just released a lip kit that sold out in seconds! On top of that, both sisters have partnered with Topshop for a holiday collection.
With crazy things happening for them this year, it's no surprise that both sisters stepped up their fashion game. Both ladies ranked on Yahoo!'s top 10 most-searched fashionable celebs of 2015 list and it's easy to see why.
Below, we revisit the stylish siblings with a week's worth of outfit inspiration from Kendall and Kylie Jenner's late-2015 style.
Monday: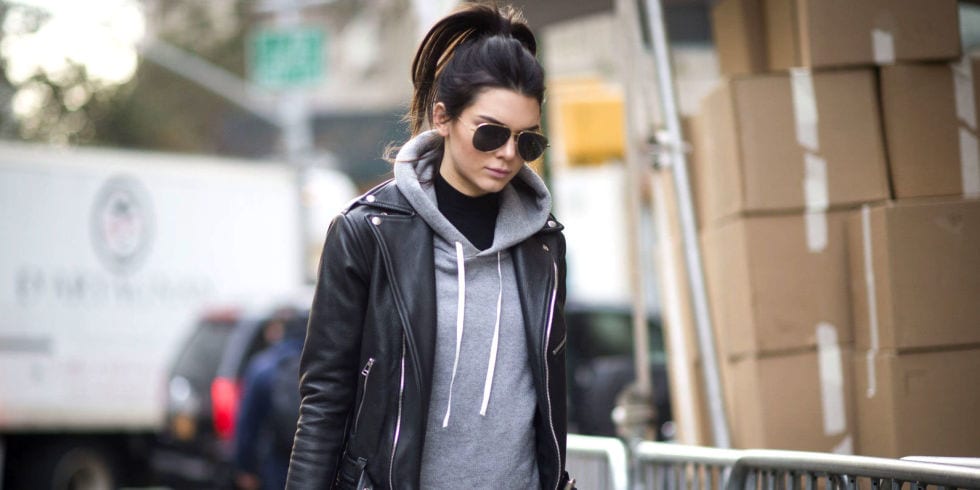 How does Kendall still slay the fashion game on a casual day off? This family is the best at making simple pieces come together in a trendy outfit.
To get her look, pair a simple gray turtleneck sweater with black skinny jeans. Then add trendy flare with a long-line vest. Throw on some black booties for the perfect off-duty model look.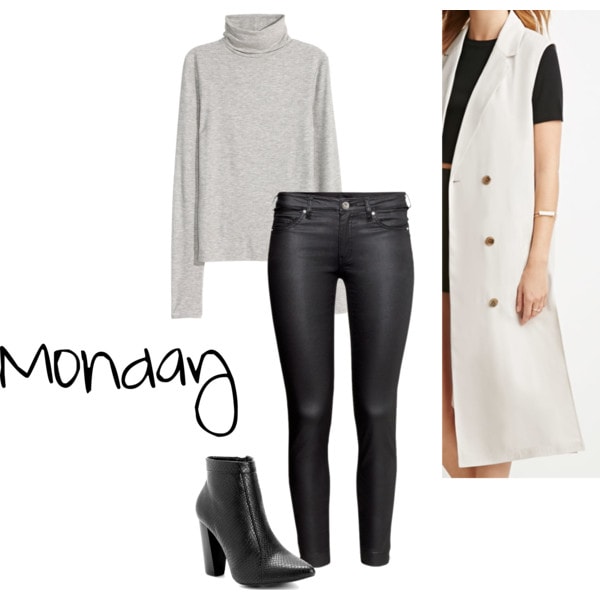 Products: Sweater, Jeans, Vest, Booties
Tuesday: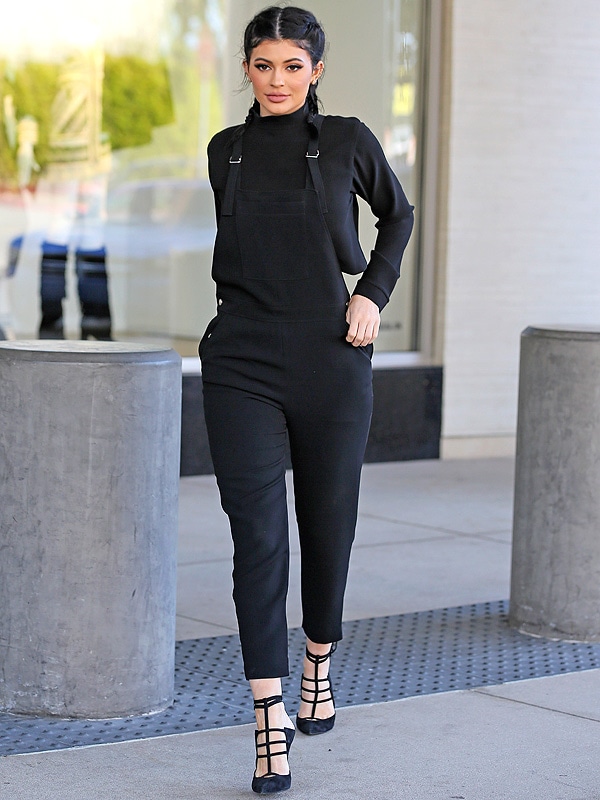 Is anyone else getting secret agent vibes from this look? Of course, we're only talking the trendiest of spies! '90s-style overalls have been making a huge comeback this season. They're a statement-making look, so if you are hesitant to try them, go for an all-black pair like Kylie's for a toned-down take.
This monochromatic look is sleek and chic, despite being super trendy. The black cropped turtleneck and caged heels make this a look perfect for the social media queen herself. And how cool are these leather overalls? I think Kylie would approve. (FYI, they're currently sold out online but check H&M stores if you love them!)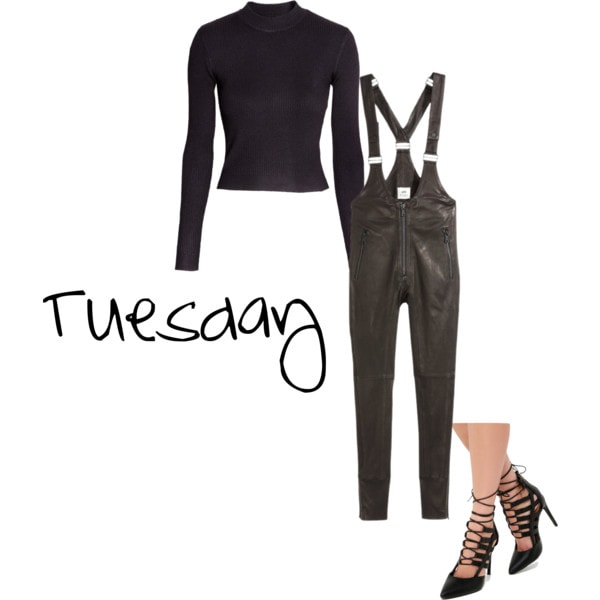 Products: Top, Overalls, Heels
Wednesday: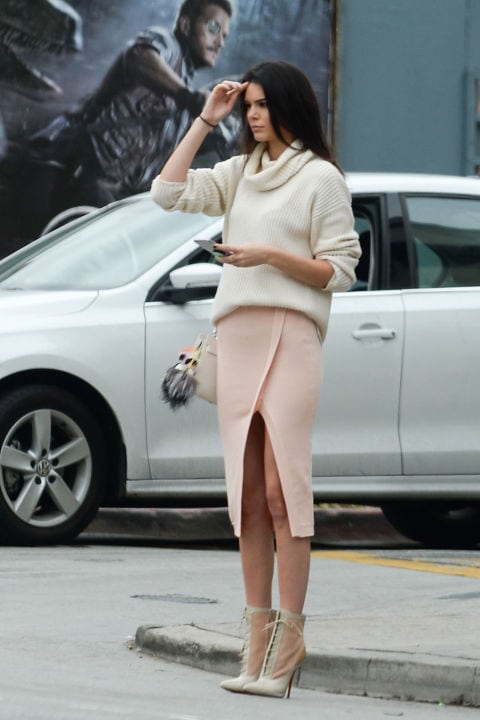 Aside from Kylie's hair, you don't really see these girls rocking lots of color. They certainly love their neutral tones. This look, however, incorporates a soft pop of color. This is a super romantic look that is perfect for the cooler weather.
Skirts can be transitioned into the winter months by adding a warm sweater. Pair a light pink draped skirt with a cozy white sweater for a look like Kendall's. Throw on some neutral heels and you're good to go.
Products: Sweater, Skirt, Heels, Bag
Thursday: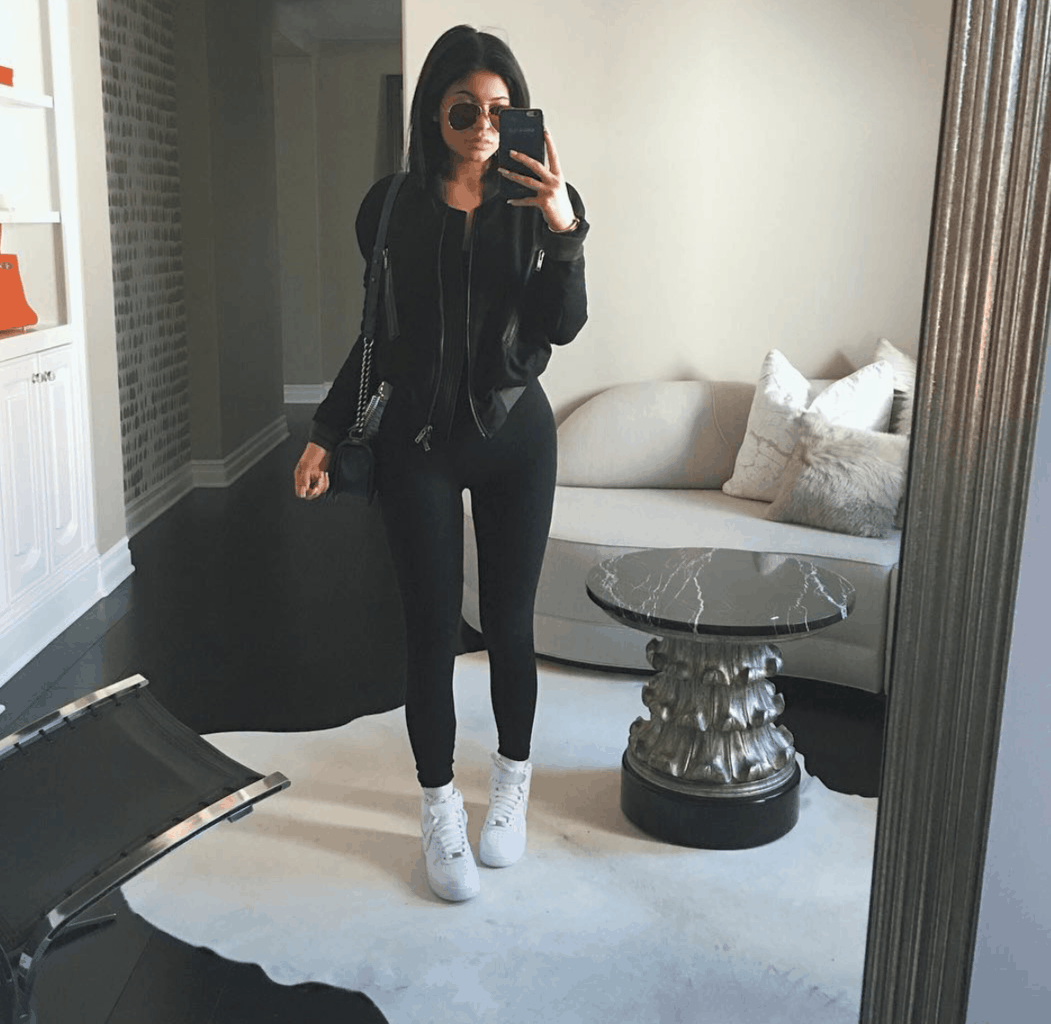 This is a classic Kylie outfit: She loves a good bomber jacket/sneaker combo. The look is so simple, yet totally on trend right now. Few celebs aren't rocking bomber jackets lately.
This outfit mostly consists of staple items that you probably own, namely a black tee, black leggings, and white sneakers. Complete the outfit by investing in a nice black bomber jacket. Trust me: You will have no problem finding one and you will wear it all the time.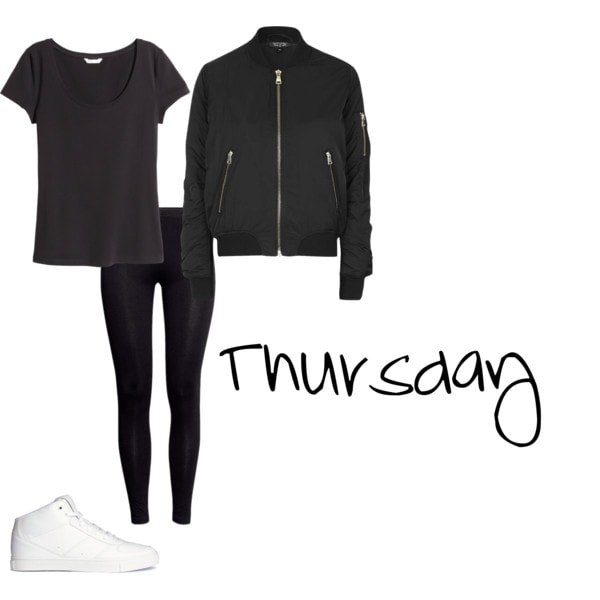 Products: Top, Jacket, Leggings, Sneakers
Friday: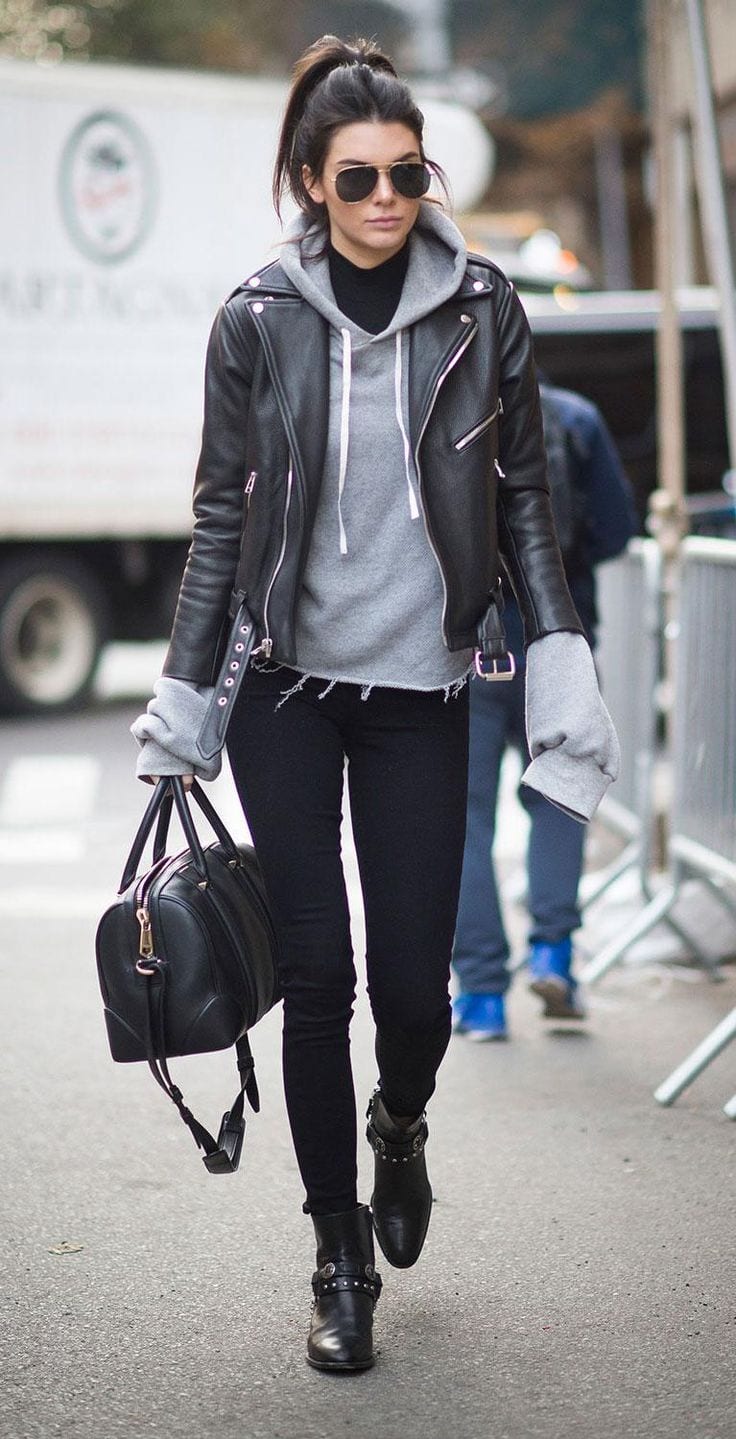 This look is perfect for class, especially during finals week! When every precious second of sleep counts, you don't get much time to pick out a fabulous outfit before class.
Instead of wearing PJs to lecture, take a cue from Kendall. You can style up your go-to sweatshirt and leggings (or black skinnies) by throwing on a pair of booties and a leather jacket. Add a messy bun and your favorite shades, and you have a model-worthy look in two minutes.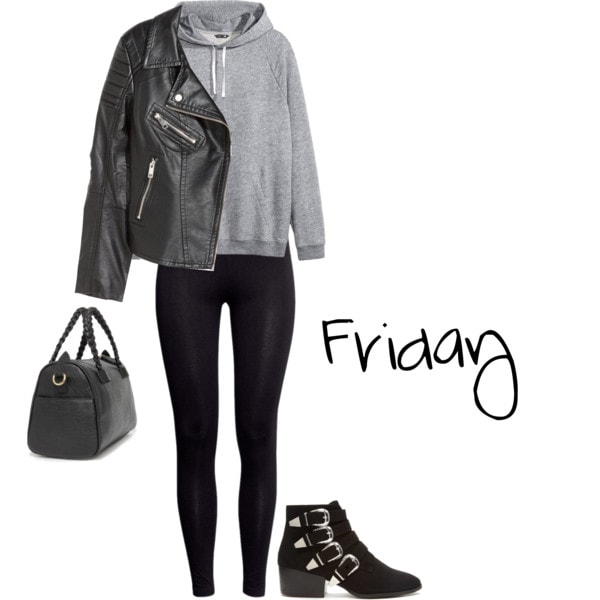 Products: Sweatshirt, Jacket, Leggings, Boots, Bag
Saturday: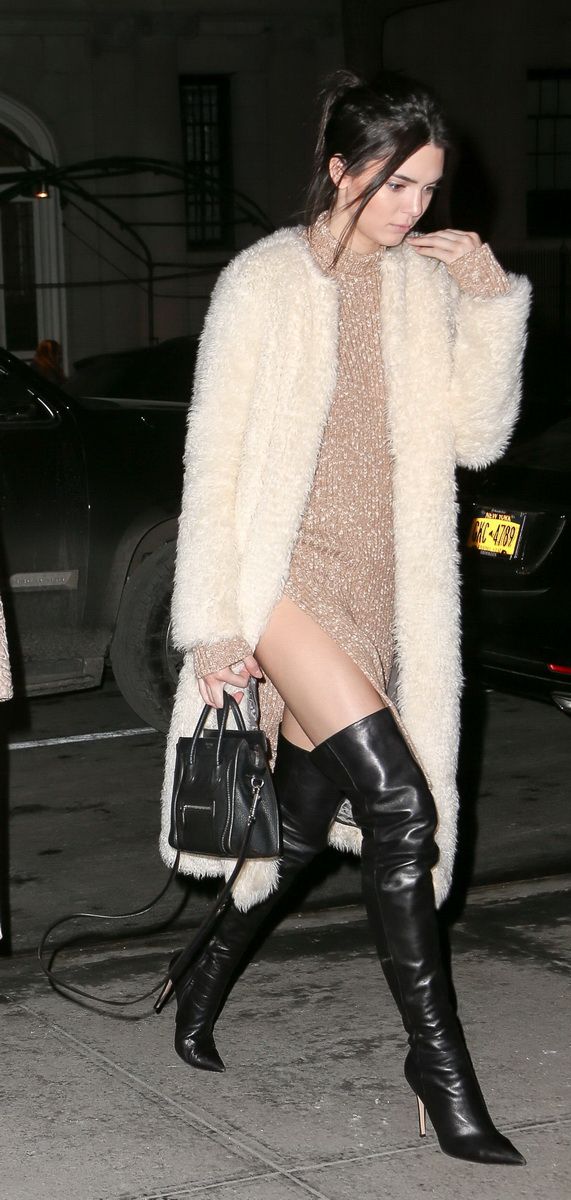 This look is perfect for all of your upcoming holiday parties! These long faux fur coats (super trendy right now) can't help but make you feel glamorous.
To complement the oversized coat like Kendall does, wear a fitted dress underneath. Add some over-the-knee boots to up the glam factor and you are sure to be the best dressed party goer.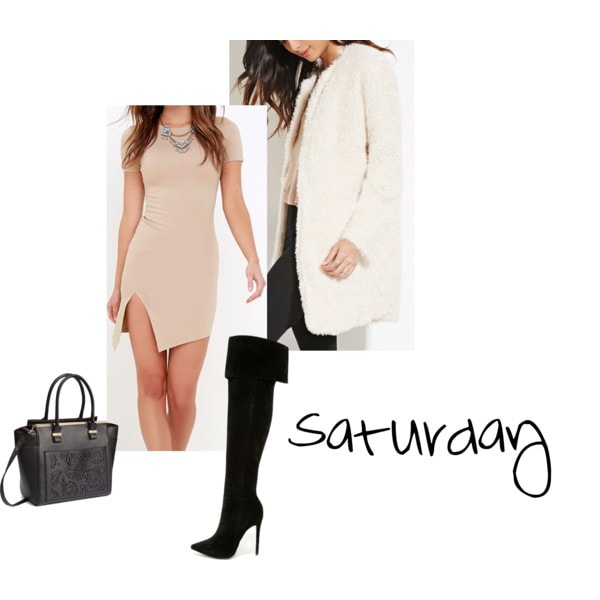 Products: Dress, Jacket, Boots, Bag
Sunday: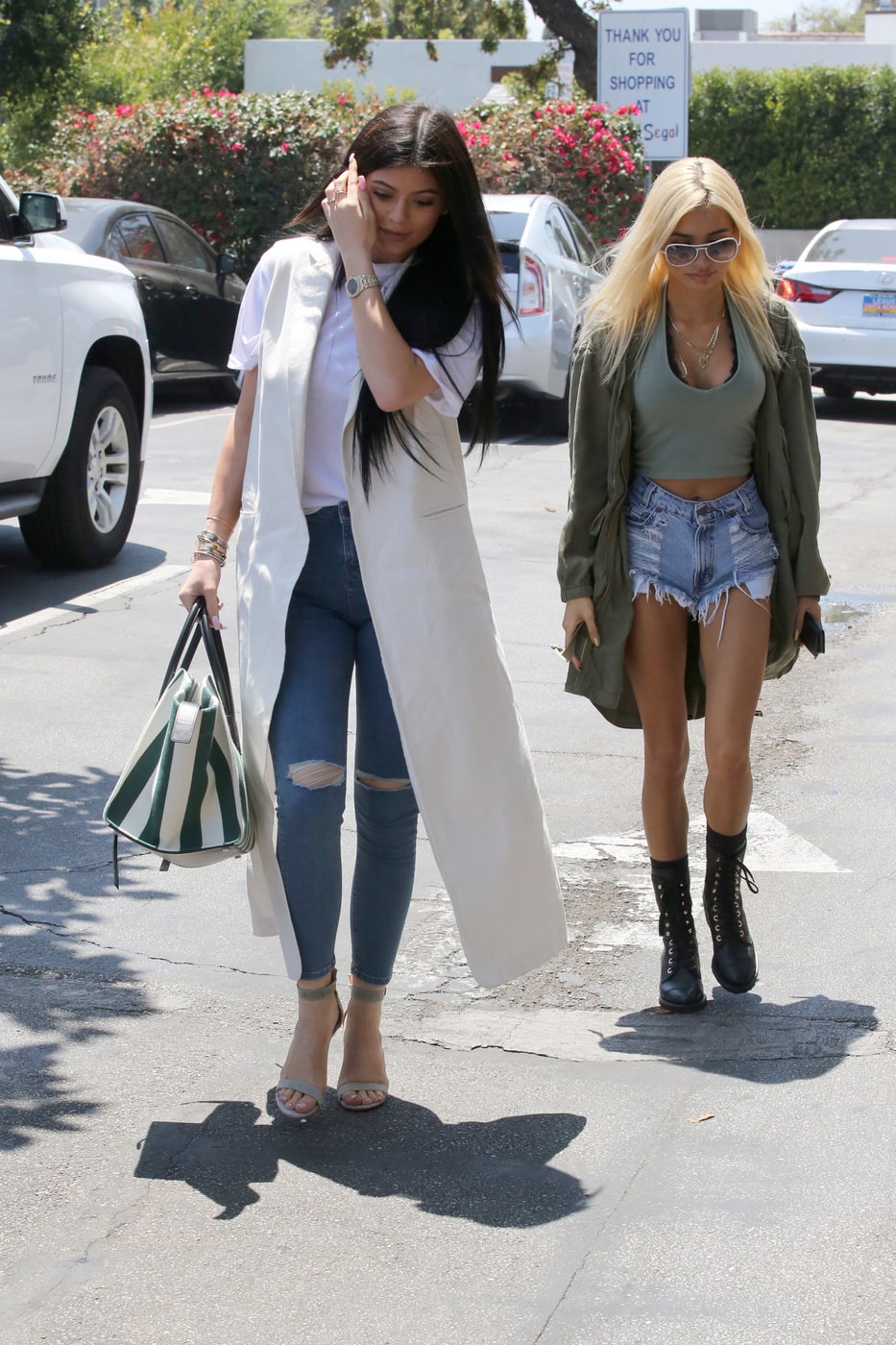 This outfit on Kylie makes obvious her spot in the Kardashian clan. This combo – tee shirt, ripped jeans, strappy heels, long coat or vest – is a staple outfit for the family.
Kylie is amazing at mixing simple pieces to create an Insta-worthy outfit, and this look is no exception. To get it, pair a basic white tee and jeans with a long-line vest and heels. This is the perfect look for a girls' day out. If heels aren't your thing, trade them in for a cute pair of booties.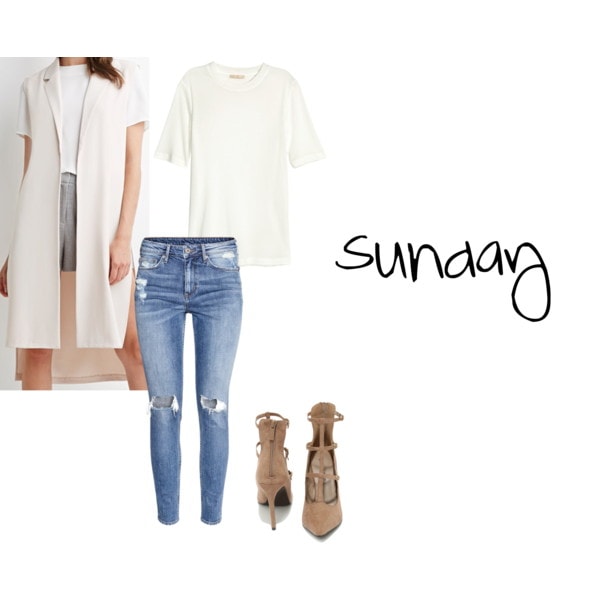 Products: Top, Vest, Jeans, Heels
Thoughts?
What do you think about Kendall and Kylie's 2015 style? Which sister has your favorite street style? Do you like their style transformation? Who do you want to see next?